How to Tell If an SD Card Is Corrupted
"Corruption" is a broad term and it's hard to tell specifically what refers to a corrupted SD card. Usually, when a Windows PC, Android phone, or digital camera can not read or recognize a memory card, it starts sending strange error messages that prevent you from accessing data in it. From this, we can determine that the SD card has got corrupted.
If you're observing the following symptoms on your memory card, your SD card might be on the verge of losing data.
No memory card found in Android or camera
SD card is not showing up in Windows Explorer
SD card shows no media in Disk Management
SD card shows RAW in Disk Management
Cannot open SD card due to access denied
The memory card is not formatted, do you want to format it now?
When the SD memory card starts malfunctioning, prepare yourself with some basic knowledge to fix the card. Unless the SD card is physically dead, broken, or damaged beyond repair, we can fix most corrupted SD cards with the help of many powerful and SD card repair tools.
The standard process to fix a corrupted SD card has two phases: 1. corrupted SD card recovery; 2. troubleshooting corrupted SD card. Next, let's learn how to recover data from a corrupted SD card, and then we offer the five best ways to fix the corrupted SD card.
How to Recover Data from Corrupted SD Card (3 Ways)
We usually access the connected SD card in Windows Explorer (Windows Key + E). When a memory card gets corrupted, 99% of the time it won't show up here. In this situation, you can check the SD card in Windows Disk Management (This PC/My Computer > Manage > Disk Management). The SD card may appear as RAW or unallocated space.
Method 1. Recover Corrupted SD Card with Data Recovery Software
The best way to recover data from a corrupted SD card is by using EaseUS Data Recovery Wizard, EaseUS Data Recovery Wizard & EaseUS Data Recovery Wizard that can scan any storage drive that you cannot currently open or access.
Free download the EaseUS corrupted SD card recovery software to recover files like photos, videos, and all personal data from the corrupted SD card.
Step 1. Connect the SD card, memory card, or CF Card to your computer and launch EaseUS memory card recovery software on your PC. The SD card will be listed under the Devices section. Choose the SD card and click "Scan" to start looking for your lost data.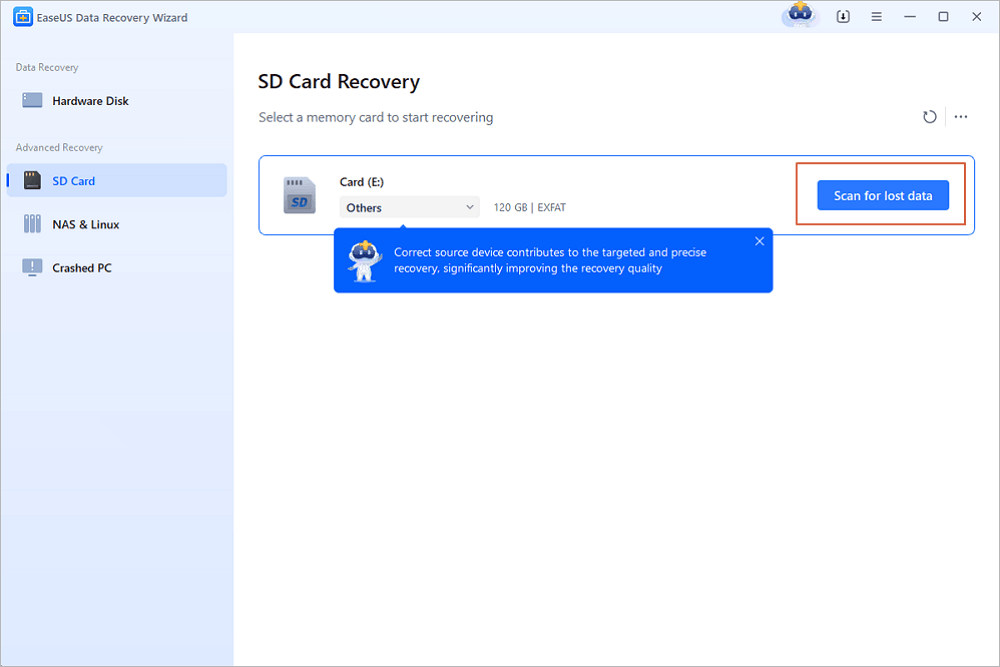 Step 2. The software will start a scan automatically. The scan is powerful enough to find all lost files that even lost file names. After the scanning process, you can find deleted items from the tree-view panel on the left. Then, click "Filter" if you are looking for a specific file type, like photos, documents, videos or emails.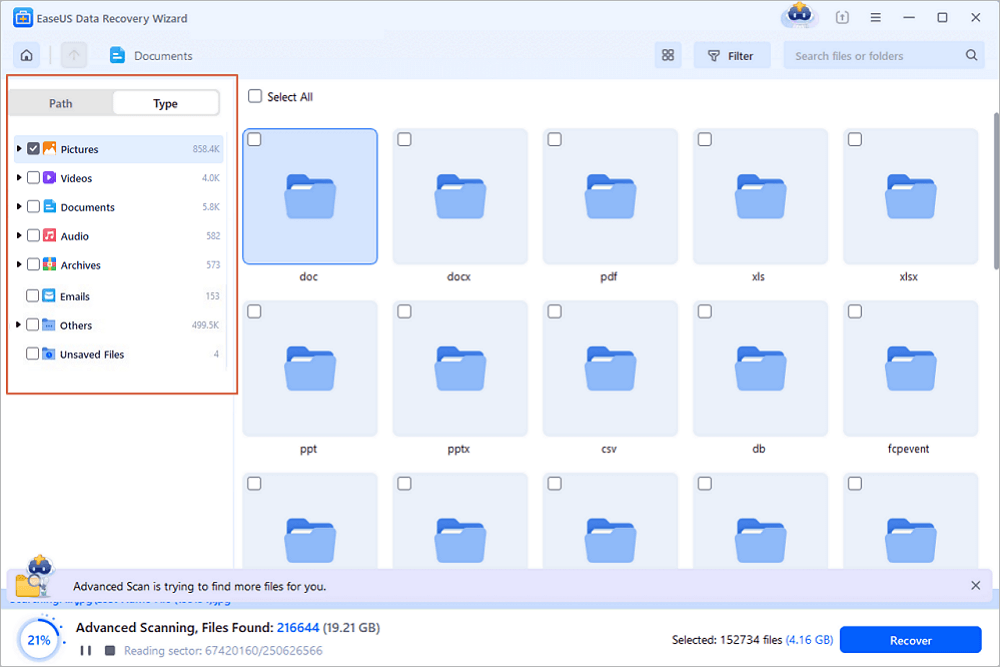 Step 3. You can directly double-click the files to preview the content. After this, you can choose wanted files and click "Recover" to restore them to a secure location on your PC or other external storage devices.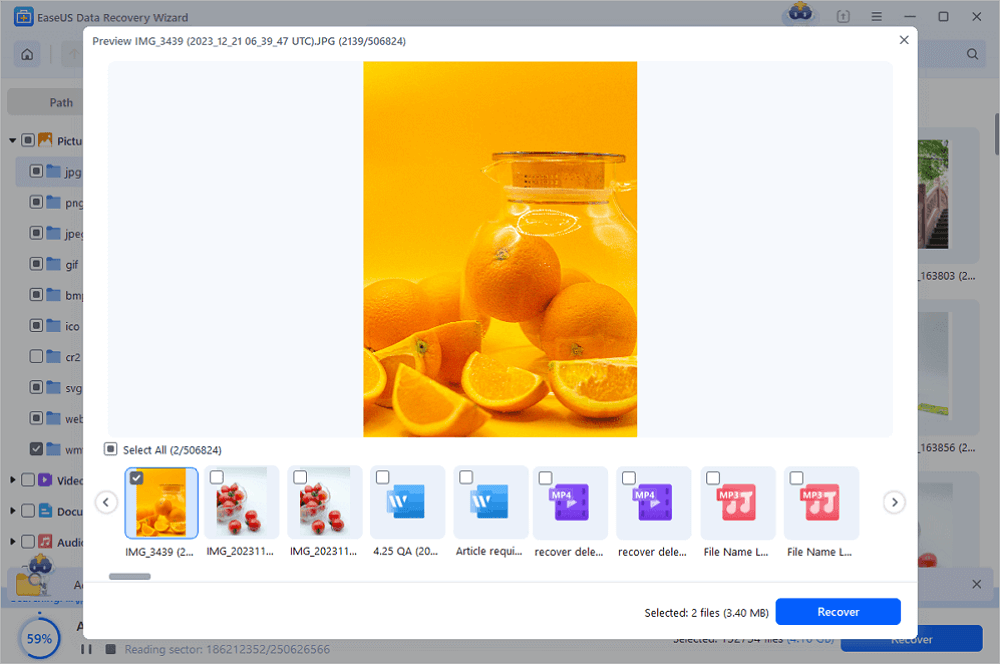 Don't miss: How to fix corrupted files after recovery
Method 2. Run Data Recovery Service for A Corrupted SD Card
In the former part of the article, we introduced the efficient corrupted SD card recovery software for you to recover all kinds of data files from the corrupted SD card. 
Data security is always the top concern when a memory card gets corrupted or becomes inaccessible. Fortunately, third-party data recovery software could help us retrieve most of the data. However, the other mishap is that files are not open after data recovery. In case a corrupted SD card damages your files, it's necessary to contact experts to repair the corrupted files on the SD card.
EaseUS Data Recovery Services
Click here to contact our experts for a free evaluation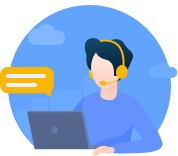 Consult with EaseUS Data Recovery Experts for one-on-one manual recovery service. We could offer the following services after FREE diagnosis:
Repair corrupted RAID structure, unbootable Windows OS and corrupted virtual disk file (.vmdk, .vhd, .vhdx, etc.)
Recover/repair lost partition and re-partitioned drive
Unformat hard drive and repair raw drive (BitLocker encrypted drive)
Fix disks that become GPT protected partitions
Method 3. Retrieve SD Card Files from a Backup on Windows 10/8.1/8/7
If your SD card is corrupted, you may be able to retrieve the data from a backup. This process will vary depending on the type of backup you have.
For example, if you have a backup on your computer:
1. Navigate to the file location of your backup.
2. Select the files you want to restore and click the "Restore" button.
3. Choose the location where you want to save the restored files and click "OK".
Alternatively, if you have a cloud-based backup, you can download the data from the backup onto your computer and then transfer it to the SD card.
How to Fix Corrupted SD Card: With/Without Formatting (5 Solutions)
Since the majority of corrupted SD memory cards are fixable, we will provide you with five solutions to help you fully fix a corrupted SD card in Windows 10/8/7.
#1. Change the SD Card Drive Letter
The drive letter conflict can cause Windows not to recognize the removable disk that is externally connected to it, making the SD card look corrupted. So, assigning a new drive letter that is unique to the SD card can help Windows re-recognize it.
Step 1. Insert the SD card into your computer and open Disk Management.
Step 2. Right-click on the SD card and select "Change drive letter and path...".
Step 3. Set a new drive letter for the card.
When the process finishes, check if you can access your card.
#2. Repair Corrupted File System on SD Card Using CMD
When the file system of the SD card gets corrupted, be it NTFS, FAT32, or exFAT, you'll most likely receive the error messages that says "the file system is RAW", "the disk is not formatted", "the drive is not accessible", and so on. This makes the memory card unable to work normally.
Here, we'll try to fix the corrupted SD card using CMD.
Step 1. Insert the corrupted SD card into your PC using a card reader.
Step 2. Go to "This PC", find your SD card, and note the assigned drive letter.
Step 3. Click on the "Start" button and type "cmd" in the search box.
Step 4. Right-click "Command Prompt" and then select "Run as administrator".
Step 5. Type the command: chkdsk [sd card drive letter]: /f /r /x and press Enter. Replace the SD card drive letter with the actual letter of your SD card drive.
Caution: Note that this command will cause a permanent file loss error. So before you execute the operation, make sure that you recover data from your corrupted SD card with reliable EaseUS Data Recovery Wizard.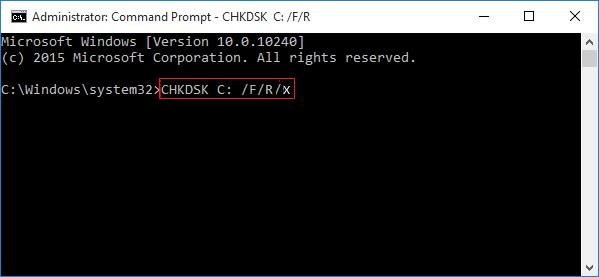 Chkdsk will start checking and fixing any possible errors on the corrupted SD card and make it readable again.
#3. Repair Corrupted File System on SD Card Using Software
Step 1. Open EaseUS Partition Master on your computer. Then, locate the disk, right-click the partition you want to check, and choose "Advanced" > "Check File System".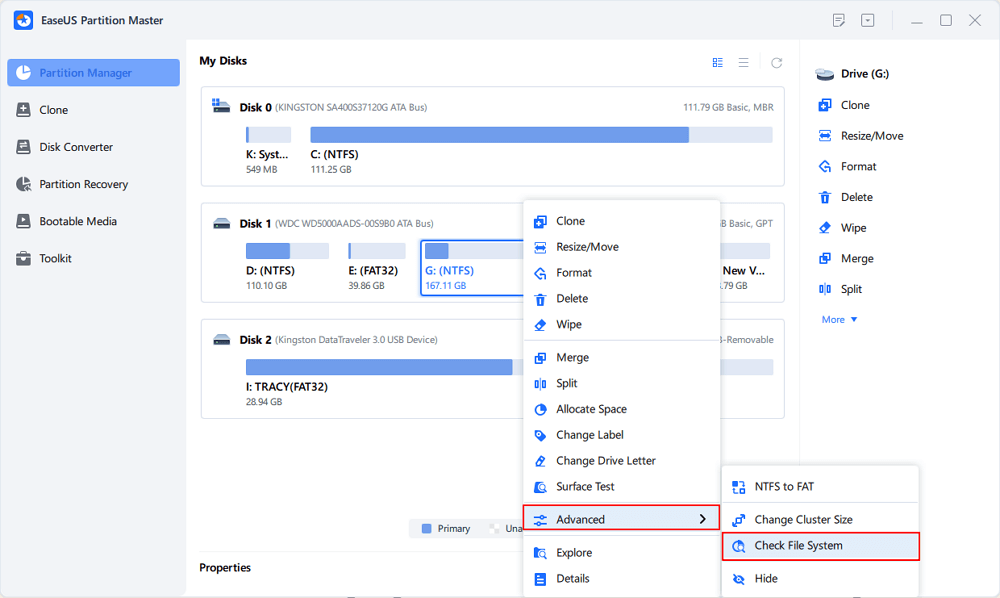 Step 2. In the Check File System window, keep the "Try to fix errors if found" option selected and click "Start".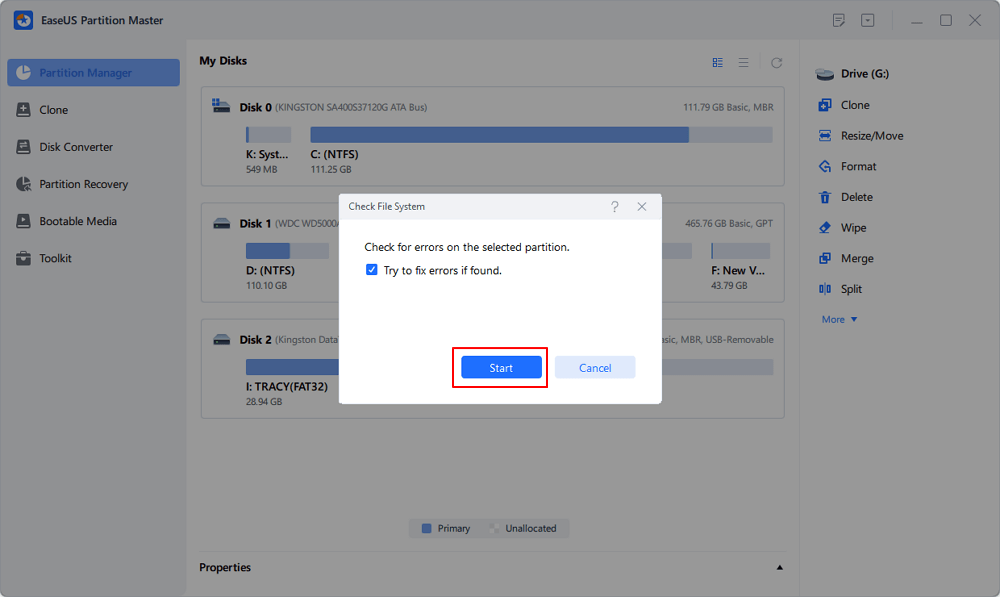 Step 3. The software will begin checking your partition file system on your disk. When it completes, click "Finish".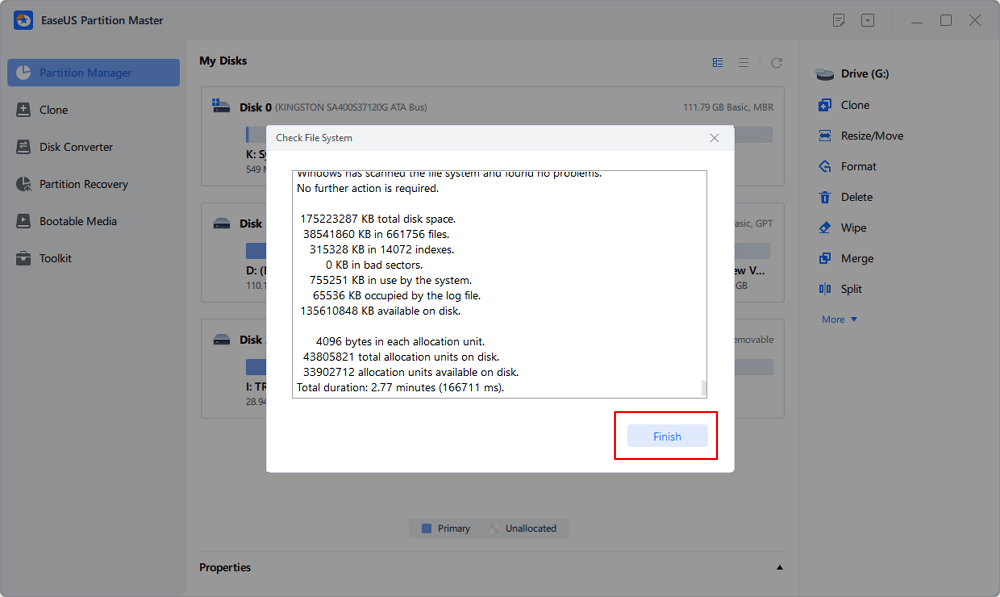 #4. Update SD Card Driver
The worst thing that can happen is you not being able to find the SD card in Windows Disk Management. How do you troubleshoot an SD card thats corrupted to this degree? Windows Device Manager is where you need to check the driver update information for the SD card. An outdated or corrupted driver will cause your SD card to malfunction as well.
Step 1. Connect the corrupted SD card to the PC, right-click on This PC/My Computer, and select "Manage".
Step 2. Click "Device Manager" and expand "Disk drivers".
Step 3. Right-click on the SD card and select "Update driver".
Step 4. Click "Automatically search for driver software online" and wait for the process to complete.
Step 5. When you turn on the computer the next time, Windows will automatically install the latest driver for your SD card.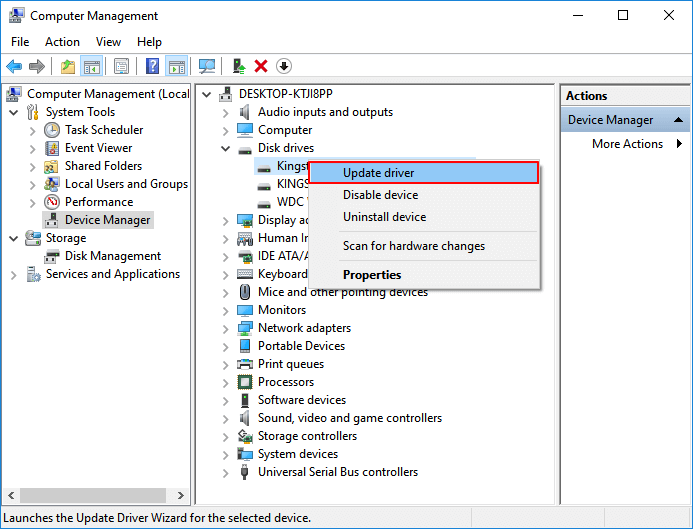 #5. Format Corrupted SD Card
Disk formatting is the most commonly applied and effective way to fix most memory card issues. Know that formatting the card will erase data on the SD card. Therefore, we suggest you apply the SD card data recovery steps in advance. If you've formatted the corrupted SD card without backing up its data, you can still use EaseUS Data Recovery Wizard to recover data from the formatted SD card.
Step 1. Keep the SD card connected to your PC. Right-click on This PC/My Computer and select "Manage".
Step 2. Click "Disk Management", locate and right-click the SD card, and choose "Format".
Step 3. Select FAT32/NTFS/exFAT as the file system for the SD card and click "OK" to confirm.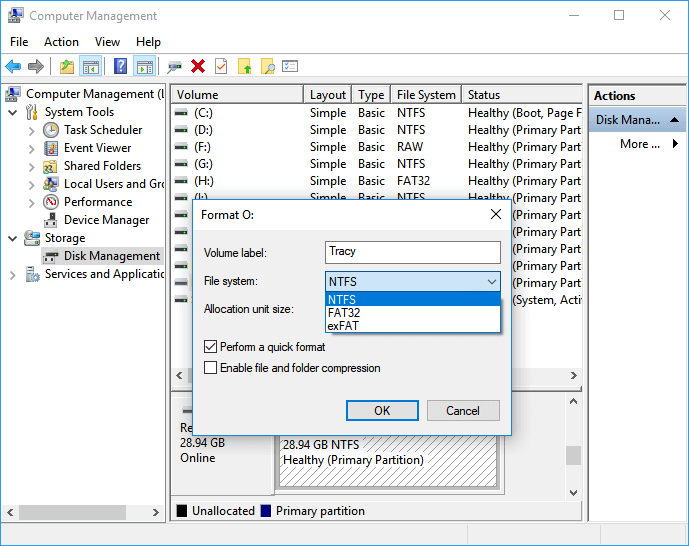 Bonus Tips to Avoid Memory Card Corruption
By taking steps to protect your SD card data, you can minimize the risk of potential corruption and loss. Here are the tips:
Use a reputable brand of SD card and make sure it's compatible with your devices.
Avoid using the SD card in extreme temperatures.
Store the SD card in a safe, dry place when not in use.
Do not remove the SD card while it's being used by a device.
Create regular backups of your data to avoid losing important files.
If you follow these tips, you can help protect your SD card data from corruption and loss. However, even if you take all of these precautions, there is still a chance that something could go wrong. Therefore, it's important to have a backup plan in place so that you can recover your data if necessary. You can make a backup plan with the help of EaseUS Todo Backup - award-winning disk imaging free backup software.
Conclusion
If your SD card becomes corrupted, there are several options for recovering the data. You can try to retrieve the data from a backup on your computer or another external storage device, or you can use data recovery software to scan and recover the lost files. However, even with these tools in place, it's important to take steps to protect your SD card data in order to minimize the risk of corruption and loss. By taking these precautions and having a backup plan in place, you can ensure that your important data is always safe and accessible.

Cedric Grantham is one of the senior editors of EaseUS who lives and works in Chengdu, China. He mainly writes articles about data recovery tutorials on PC and Mac and how-to tips for partition management. He always keeps an eye on new releases and loves various electronic products.
Approved by Tracy King 
Tracy joined in EaseUS in 2013 and has been working with EaseUS content team for over 7 years. Being enthusiastic in computing and technology, she writes tech how-to articles and share technical solutions about Windows & Mac data recovery, file/system backup and recovery, partition management and iOS/Android data recovery.