Corrupted Micro SD Card Repair Software Free Download
Corrupted micro SD card/USB repair software mainly checks and fixes corrupted memory card, USB flash drive and Pendrive in Windows when SD card shows 0 bytes instead of full capacity, SD card becomes RAW, unreadable, inaccessible, or Windows prompts 'disk needs to be formatted error'.
It's EaseUS Partition Master that we're going to recommend. First of all, it comes with alternative solutions to repair SD card that is corrupted; second, this free partition manager is handy software available for every average user to fix corrupted storage drive on his own. So, let's download EaseUS corrupted SD memory card repair software now and give it a try.
Click for additional help if you need to recover data from damaged micro SD card.
SD Card Repair: How to Format and Repair Corrupted/Damaged SD Memory Card?
In the first part as we discussed, there are many signs telling that your memory card is corrupted. To restore the card to its normal working state, you have to fix it. How is EaseUS microSD card/USB repair tool going to help?
Solution 1. Format corrupted memory card or USB Flash Drive
Solution 2. Call Windows Chkdsk.exe to check & repair corrupted memory card or USB flash drive
Guide: format corrupted memory card or USB drive
Step 1. Correctly connect the SD card to a Windows computer. Launch the corrupted microSD card/USB repair software, right-click the SD card you want to format and choose "Format partition".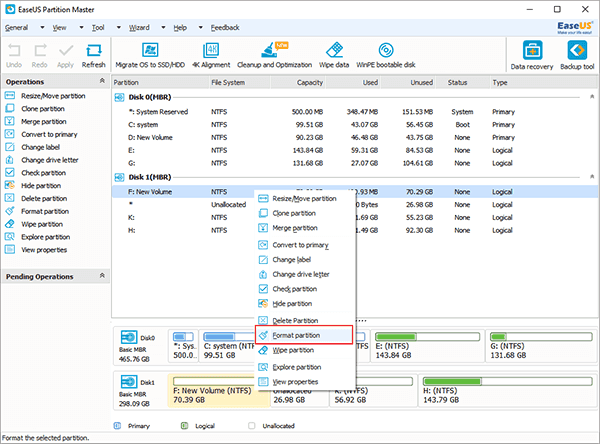 Step 2. A mini window pops out, on which you can edit the partition label and choose a file system such as FAT/FAT32, NTFS, EXT2/EXT3.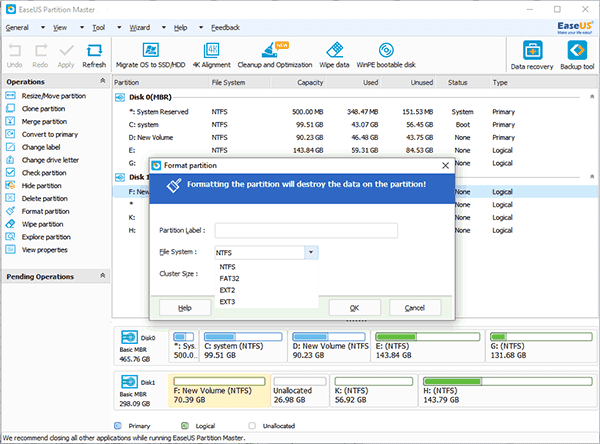 Step 3. Click "Apply" to confirm to format the corrupted SD card.
Guide: check & repair corrupted memory card or USB drive using Chkdsk
Step 1. Instead of choosing "format partition" feature, please go to "check partition".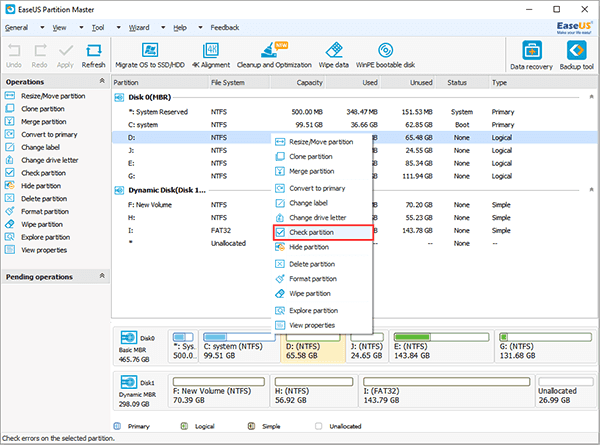 Step 2. On the Check partition window, you got 3 options to go: Check Partition Properties, Call Windows Chkdsk to fix errors & Surface Test. Tick the first two terms. Check partition is for checking file system errors, while Call Windows Chkdsk.exe will fix errors if it found some. Wait until the corrupted memory card/USB repair software finishing checking your corrupted card.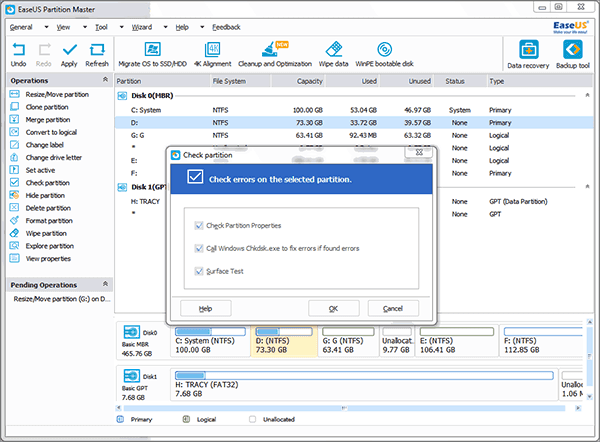 Step 3. Once errors were found, Windows Chkdsk.exe application would pop out immediately and perform 'chkdsk [sd card letter:] /f', for example, chkdsk G: /f to repair your corrupted memory card or other external storage drives.