How to Format Corrupted SD Card
7 Ways to Format Corrupted SD Card in Windows 10/8/7
SD card is a popular storage device which is widely used in Mobile phones, digital cameras, and other devices to extend internal memory. But sometimes, it might become unreadable, corrupted, damaged, or has some kind of error. When this happens, you are not allowed to access the card and the files on it. To format a corrupted SD card without losing data, before starting out with the below solutions, try to use memory card data recovery software to recover data from the inaccessible SD card in the first place.
A corrupted SD card is usually upon failing, so you need to apply fixes as soon as possible. From our point of view, most SD card corruption issues are developed from virus damage, file system corruption, outdated driver or bad sectors. Accordingly, we'll present you seven universally applied solutions to fix a corrupted, damaged or unreadable SD card. 
Solution 1. Try to Use SD Card on Another PC
When your SD card starts malfunctioning, it's not 100% likely that it's corrupted. Maybe the issue is specifically on your PC. Try connecting your SD card or other generic removable drives to another computer. As long as the SD card can be normally read and accessed on the other computer, you should turn back to your own PC and check what happened.
Solution 2. Change the Drive Letter
Though sounds unfamiliar for you, it's quite often to see driver letter confliction between a local drive and a removable hard drive (e.g. SD card, USB flash drive, pen drive and external HDD). When there is a confliction, your computer will find it difficult to assign an appropriate drive letter to your storage media, without which your SD card will be totally invisible. To resolve this issue, you can manually assign a drive letter to your device.
You can either change a current drive letter or assign a new one in Windows Disk Management as well as a third-party partition manager, which you'll find in the fourth solution.
Click for how to change drive letter with EaseUS Partition Master.
How to change drive letter in Windows Disk Management
Step 1. Navigate to Computer/This PC > Manage> Disk Management.
Step 2. Right-click the SD card and then click "Change Drive Letter and Paths".
Step 3. To assign a drive letter to the SD card, click Change. Select the letter that you want to use, and then click OK.
Solution 3. Format Corrupted SD Card in Windows Explorer
This is the universally acknowledged way to efficiently troubleshooting a storage media that is not working, showing as RAW, or currently inaccessible. Always rise attention when starting a disk formatting procedure because formatting will erase data. You can either copy the data to create a backup or run data recovery software to scan and export data if you cannot open the SD card.
Step 1. Press Windows + E to open File Explorer.
Step 2. Right-click on the corrupted SD card and choose Format.
Step 3. Click Restore Device Defaults in the popup window.
Step 4. Choose the desired file system FAT32, exFAT or NTFS and click Start to begin the format process.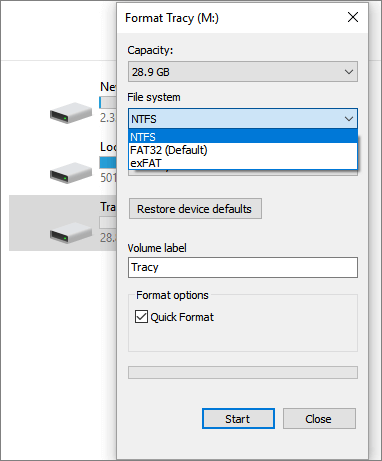 Solution 4. Format Corrupted SD Card with Third-party Formatter
Windows Explorer is the default Windows program so you don't need to take time to download and install. However, it's comparatively the most essential and basic Windows formatting tool that can only handle minor corruption issues. For example, if you want to format a 64GB SD card to FAT32, Windows Explorer is in no vail. While third-party SD card formatter software will be more powerful than formatting a corrupted, damaged or unreadable removable disk, HDD or SSD, it always provides customers with many more auxiliary disk and partition management features.
EaseUS Partition Master, the widely used partition magic software, can solve nearly 99% SD card corruption issues, with its ability to format the SD card, change drive letter, surface test for logical & physical errors, check bad sectors as well as wipe an SD card for a fresh start.
To format a corrupted SD card, here is the step-by-step guide
Step 1. Find your SD card and right-click the partition you want to format and choose "Format".
Step 2. Set a new partition label, file system (NTFS/FAT32/EXT2/EXT3), and cluster size to the selected partition, then click "OK".
Step 3. Click "OK" on the pop-up window to continue.
Step 4. Click the "Execute Operation" button on the toolbar, then click "Apply" to start formatting your SD card.
Solution 5. Format Corrupted SD Card Using CMD
For some higher-level computer users who are familiar with the command prompt, the last resort to format a corrupted SD card is via diskpart cmd.
How to format the corrupted SD card using diskpart
Step 1. Type cmd in the start search box then right-click on cmd and click on "run as administrator".
Step 2. Then cmd opens, type diskpart.
Step 3. After that type list disk.
Step 4. Type select disk x, which represents your SD card.
Step 5. Type clean.
Step 6. Type create partition primary.
Step 7. Type format fs=fat 32 quick.
Step 8. Type exit.
Note that if you have two or more partitions on your SD card, you should continue typing list volume and select volume x after the disk selection.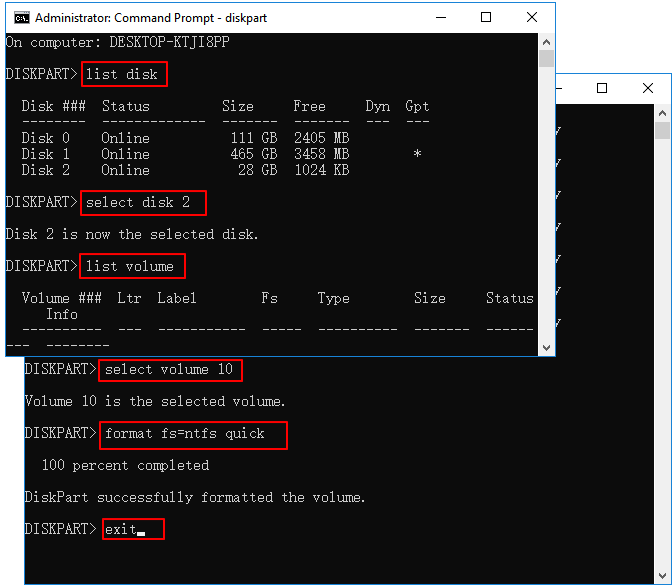 Solution 6. Uninstall SD Card Driver and Reinstall
Chances are that the SD card is not recognized by Windows at all, and you cannot see it anywhere in Windows or third-party manager software. You can try to reinstall the driver to make it appear again in the Windows Device Manager.
Step 1. Press Win + X keys and click Device Manager.
Step 2. Expand Disk Drives, right-click on the name of your removable disk, and click Uninstall.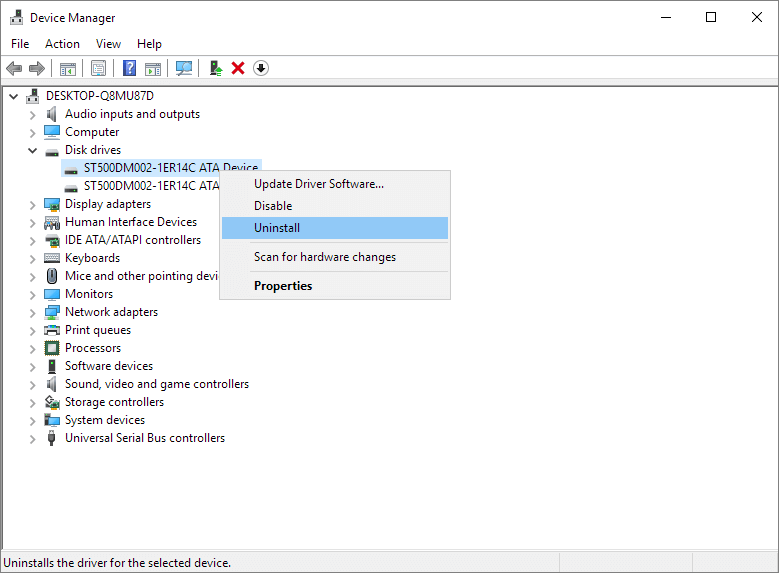 Step 3.Click OK. Disconnect the SD card from your computer.
Step 4.Restart your computer. After a while, connect the SD card to your computer again. Windows will install the latest driver automatically and make the SD card detectable.
Solution 7. Repair SD Card Corruption
When your Micro SD card is corrupted or damaged, you might check disk error within an MS Windows chkdsk command prompt. It can help you fix the corrupted SD card file system and make the card accessible. And during the process, all your files will keep intact. 
How to repair damaged/corrupted SD card with CHKDSK
Step 1. Insert your SD card to your computer with a card reader.
Step 2. Go to the start menu, type cmd in a search bar and hit enter. You'll get the result "cmd. exe" under a list of programs.
Step 3. Right-click "cmd. exe" and then use the following command lines that allow you to fix your corrupted SD card without format.
Step 4. Type chkdsk /X /f sd card letter: or chkdsk sd card letter: /f, for example "chkdsk /X /f G:" or "chkdsk G: /f".
If command line is not your ideal choice, you can apply this command-line alternative tool - EaseUS CleanGenius. Use this one-click tool to fix the file system error on your hard drive.
Step 1.  DOWNLOAD EaseUS CleanGenius on your computer for free. 
Step 2. Run the software. Click "Optimization" on the left panel, and then choose "File Showing" .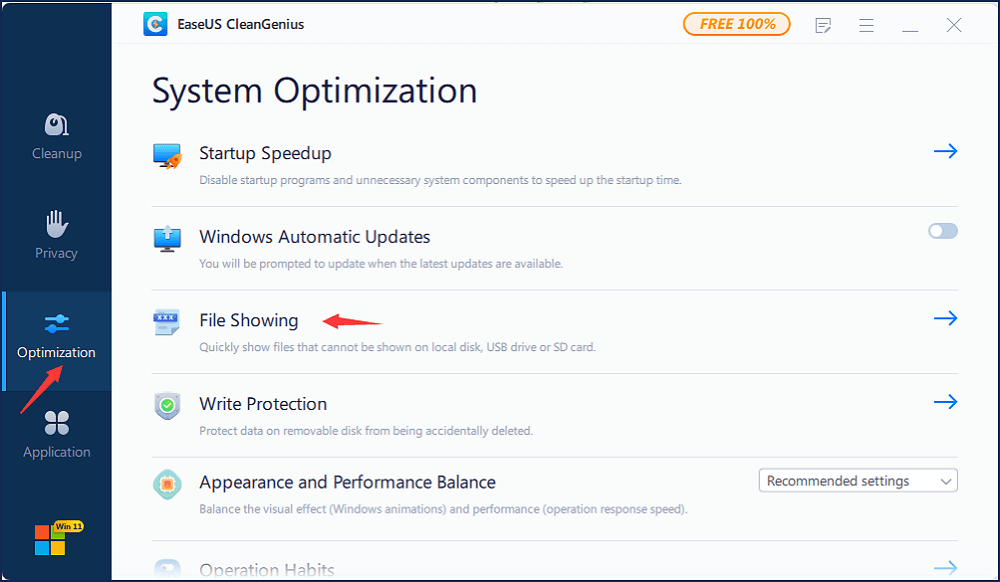 Step 3. Go to "Choose drive" and select the drive with a file system error. Check the "Check and fix file system error" option and click "Execute".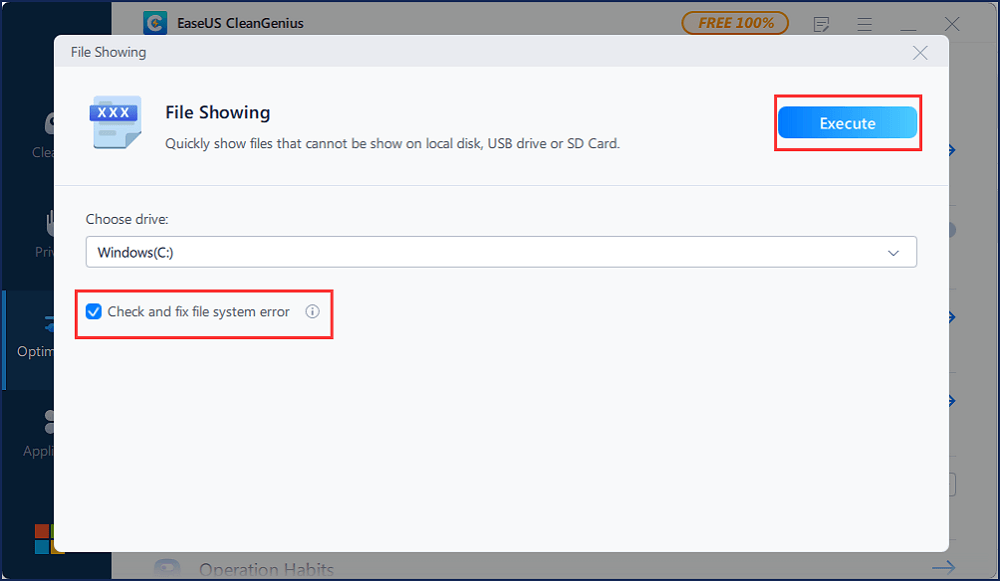 Step 4. Wait the EaseUS CleanGenius completes the repairing process. After that, click the "here" to view the result.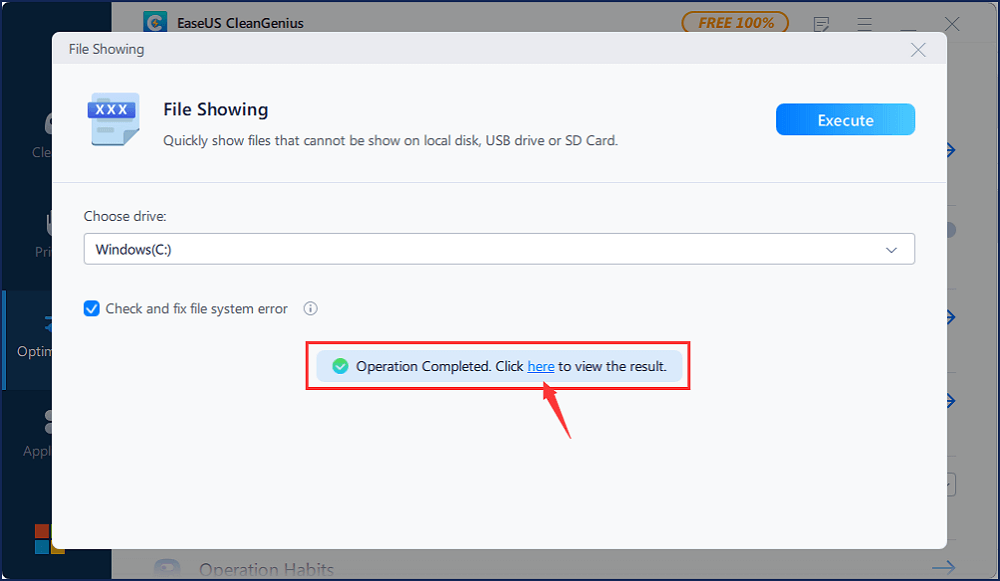 After all the steps, Windows will check and fix the corrupted SD card file system. It usually takes several minutes. After that, if you see "Windows has made corrections to the file system" in the command window, then congratulations!
The damaged SD card is successfully fixed and you can access your data with ease. If you still see no data in the SD card, refer to this tutorial for help: Recover Corrupted SD Card. 

Roxanne is one of the main contributors to EaseUS and has created multiple posts on digital devices like PCs, Mobile phones, tablets, Mac, etc. She loves to share ideas with people of the same interest.
Written by Tracy King 
Tracy joined in EaseUS in 2013 and has been working with EaseUS content team for over 7 years. Being enthusiastic in computing and technology, she writes tech how-to articles and share technical solutions about Windows & Mac data recovery, file/system backup and recovery, partition management and iOS/Android data recovery.
I love that the changes you make with EaseUS Partition Master Free aren't immediately applied to the disks. It makes it way easier to play out what will happen after you've made all the changes. I also think the overall look and feel of EaseUS Partition Master Free makes whatever you're doing with your computer's partitions easy.

 Read More

Partition Master Free can Resize, Move, Merge, Migrate, and Copy disks or partitions; convert to local, change label, defragment, check and explore partition; and much more. A premium upgrade adds free tech support and the ability to resize dynamic volumes.

 Read More

It won't hot image your drives or align them, but since it's coupled with a partition manager, it allows you do perform many tasks at once, instead of just cloning drives. You can move partitions around, resize them, defragment, and more, along with the other tools you'd expect from a cloning tool.

 Read More
About EaseUS Partition Master
All-round disk & partition management software for personal and commercial use. Let it manage your storage drive: resize, format, delete, clone, convert, etc.
Video Tutorial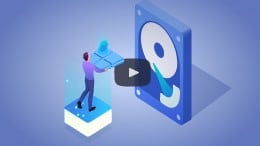 How to Partititon a Hard Drive on Windows 10/8/7
Was This Page Helpful
How Can We Help You
Find answers to common questions below.