SD card is a popular storage device which is widely used in Mobile phones, digital cameras, and other devices to extend internal memory. But sometimes, it might become unreadable, corrupted, damaged, or has some kind of error. When this happens, you are not allowed to access the card and the files on it. But don't worry! There are two ways for you to fix a corrupted, damaged or unreadable SD card without data loss:
Using chkdsk to fix a corrupted SD card without losing data
Format unreadable SD card with third-party SD card format software
How to fix a corrupted or damaged SD card using chkdsk
When your Micro SD card is corrupted or damaged, you should first do a check disk error within an MS Windows chkdsk command prompt. It can help you fix corrupt SD card file system and make the card accessible. And during the process, all your files will keep intact.
1. Plug in your SD card to your computer with a card reader.
2. Go to the start menu, type in "cmd" in a search bar, hit enter and then you can see something named "cmd. exe" under a list of programs.
3. Right click "cmd. exe" and then you will get the following command windows that allow you to fix your corrupted SD card without format.
4. Type in "chkdsk /X /f sd card letter:" or "chkdsk sd card letter: /f ", for example,"chkdsk /X /f G:" or "chkdsk h: /f".
After all the steps, Windows will check and fix corrupted SD card file system. It usually takes several minutes. After that, if you see "Windows has made corrections to the file system" in the command window, then congratulations! The damaged SD card is successfully fixed and you can access your data with ease.
Format unreadable SD card with third-party software
Usually, a Micro SD card which appears unreadable in the computer may not have a drive letter assigned and you can't read its contents. This happens because the SD card may use an incompatible file system, such as NTFS, or its file system is probably damaged. So you need to format the card with reliable SD card format software to solve compatibility issues before you can use it again. But, how do you format an unreadable SD card? Actually, it can be done easily with EaseUS partition tool as long as Windows detects and connects to it. Here's the step-by-step guide.
Note: Formatting unreadable SD card can make the card accessible but it will also erase all data on the card. You can try EaseUS file data recovery software to recover your data first.
Step 1. Connect SD card to your computer, launch EaseUS partition tool, right-click the card you want to format and choose "Format partition".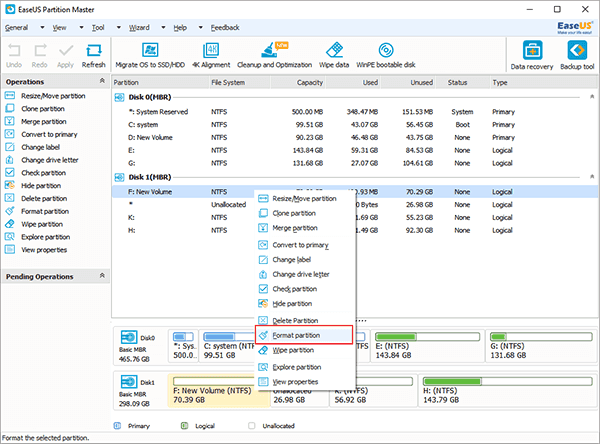 Step 2. A mini window pops out, on which you can edit the partition label and choose a file system such as FAT/FAT32, NTFS, EXT2/EXT3.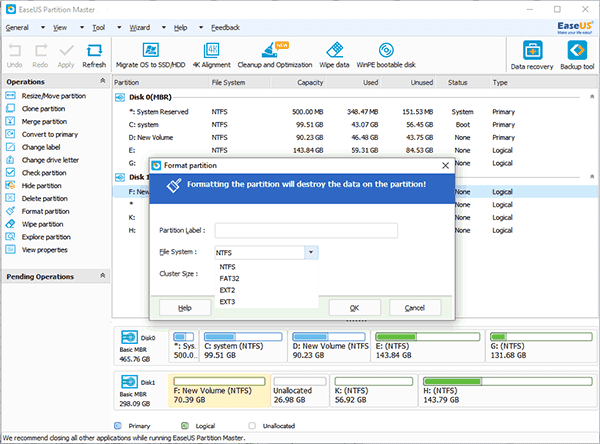 Step 3. Click "Apply" to confirm to format the unreadable SD card with ease.