Computer won't read the SD card Windows 10:
"Trying to import some pictures from a Nikon camera's SD card to my computer, to my surprise, the computer won't read SD card after many attempts. Any ideas?"
Why Windows 10 Won't Read the SD Card
Usually, put a micro SD card into a card reader so you can connect the SD card to a computer without trouble. How does it come that computer suddenly stops reading SD card? Many factors would bring about such consequences. For example, SD card reader not working, SD card corrupted, broken or damaged, driver issues, bad sectors or virus infection.
How to Open SD Card on Windows 10
Therefore, how to open SD card on Windows 10, 8 or 7 if the computer doesn't even display the SD card as a removable disk? You have to find solutions here to work out the problem and try every means to make the computer recognize the memory card properly.
With that in mind, we summarize three ways for users who have trouble in using SD card on Windows 10 computer normally. Actually, the selected fixing methods are applicable to other external storage devices as well.
Fix 1: Update drivers from the Device Manager
Step 1: Type Control Panel in the search box next to the Windows menu in Windows 10 and open "Control Panel".
Step 2: Navigate to "Device Manager" and open it.
Step 3: Right-click on the SD card and select "Properties", and under the "Driver" tab, click on "Update driver". You can proceed with "Search automatically for updated driver software".
Fix 2: Diagnose SD card issues and troubleshooting
Step 1: Open "Control Panel" as instructed in the first method, and select "Troubleshooting".
Step 2: Select "Hardware and sound", and next "Hardware and Devices".
Step 3: Follow the onscreen instruction and wait until the problem solved.
Fix 3: Repair corrupted sd card
If the two methods above failed to make the computer read the SD card, you should now prepare for the worst that this memory card has developed bad sectors on it, which may cause corruption. Usually, performing diskpart command line can repair corrupted sd card, however, we won't recommend it to average users with little technical background. It's risky.
Alternatively, there is a piece of easy-to-use yet powerful corrupted sd card repair tool that will save your life. It's called EaseUS Partition Master. Users can take advantage of its check partition feature to repair corrupted SD card so that computer can read the card again. Download the free partition manager, and do it yourself to repair.
Step 1: Open EaseUS Partition Master on your computer. Then locate the disk, right-click the partition you want to check, and choose "Check File System".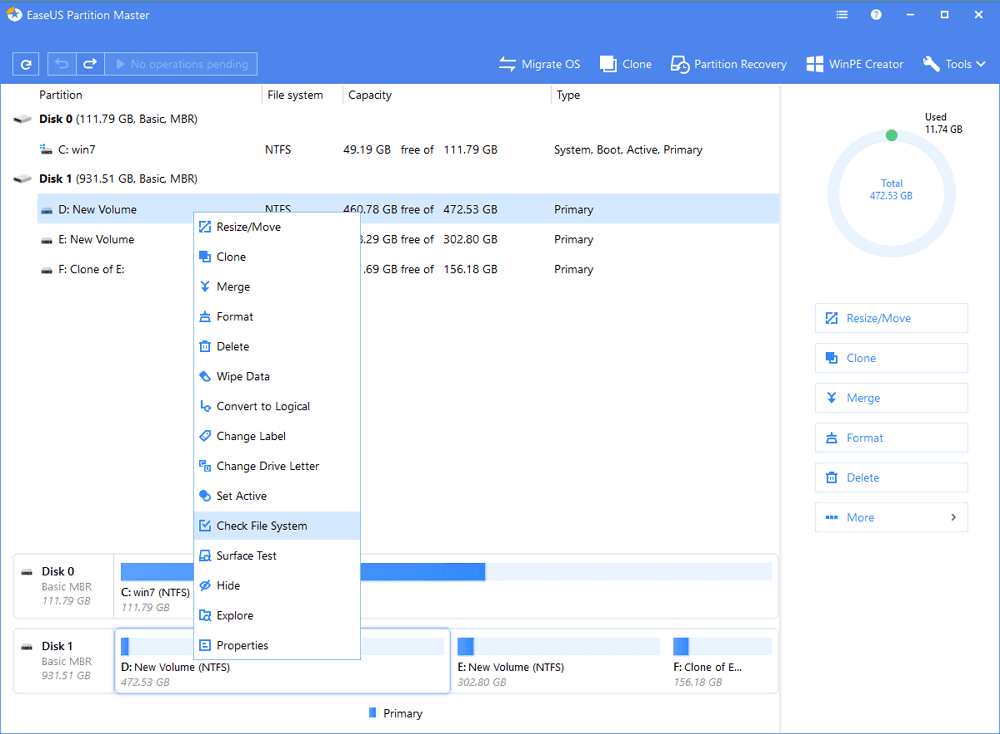 Step 2: In the Check File System window, keep the "Try to fix errors if found" option selected and click "Start".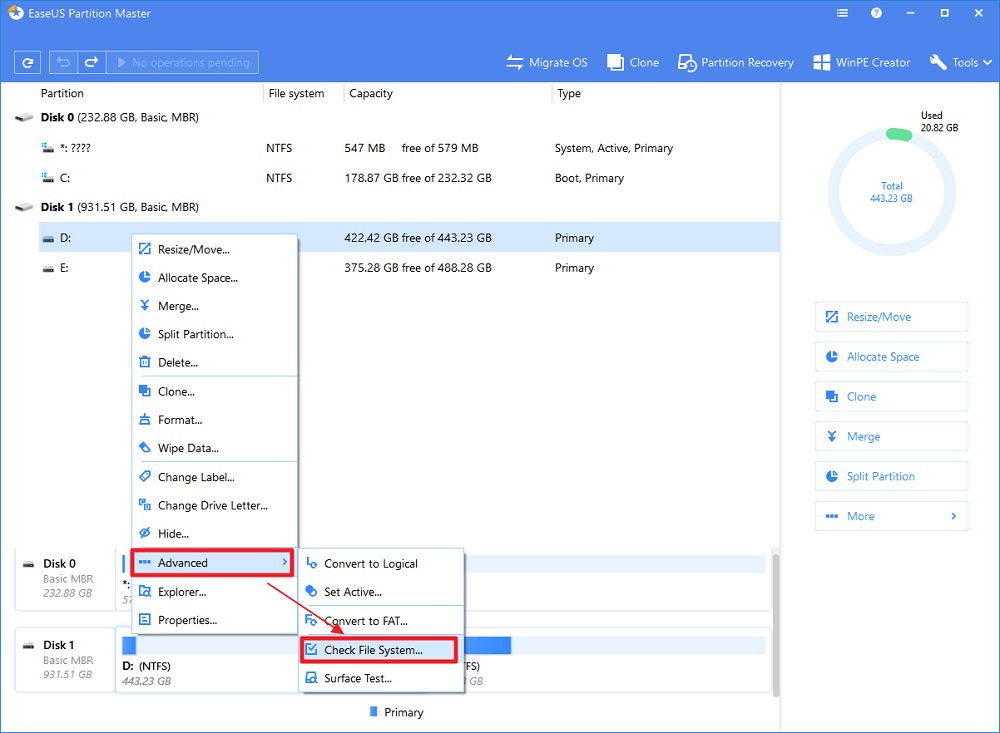 Step 3: The software will begin checking your partition file system on your disk. When it has completed, click "Finish".