"These days my SD card becomes unavailable, as Windows prompts the error message constantly saying the card is write protected. Now I can neither copy files to the card nor format it. Do you know how to disable write protection and format the write-protected SD card so that it can get back to normal again?"
Once a hard drive, memory card or USB flash drive is write-protected, it means that you can no longer use the storage devices like before. Any operation on it will be rejected. For example, if you suddenly found that your SD card is set to write protection, you cannot write new data to the card or delete files on it or format it. Then SD card in this situation becomes useless and has no further use. To troubleshoot such an issue, firstly you should learn how to get rid of SD card write protection.
How to fix SD memory card write protection error?
It's critical to erase a write-protected SD card and make it functional again. Following are three methods. Hope at least one of them echoes your case so that you can move on to the next part learning how to format the SD card.
1. Check the SD card's exterior.
Is there a small switch on one side? Changing the positioning should turn write protection off and let you change the contents.
2. Insert the memory stick into the computer & check its properties
Go to My Computer and under Devices with Removable Storage look for your card reader; right-click on it and click Properties. In the pop-up box, sometimes there's an option to Remove write-protection. Change the status of this option and try again.
3. Use command line
Remove your memory stick from the drive. Click Start > Run...
In the box type regedit and press OK
A new window will appear. Go to:HKEY_LOCAL_MACHINE\SYSTEM\CurrentControlSet\Control\StorageDevicePolicies
If you can't locate StorageDevicePolicies then you will need to create this folder; right-click on Control and click on New > Key; name this StorageDevicePolicies; right-click on the new folder you created called StorageDevicePolicies and click New > DWORD Value.
Name this WriteProtect
Double-click on Write Protect and change the Value Data to 0 and then click OK
Close the Registry Editor and insert the memory stick into your computer
How to Format SD card after breaking write protection?
Now things get easy after we erase the write-protected SD card. To format the memory card, we introduce a very user-friendly utility - EaseUS Partition Master Free. Don't worry about your little knowledge about the formatting, the powerful free partition manager will save you out with simple steps.
Step 1. Insert SD card into a computer (Windows 10/8.1/8/7/XP/Vista all supported) and launch EaseUS Partition Master Free.
Step 2. Right-click the SD card and choose "Format partition".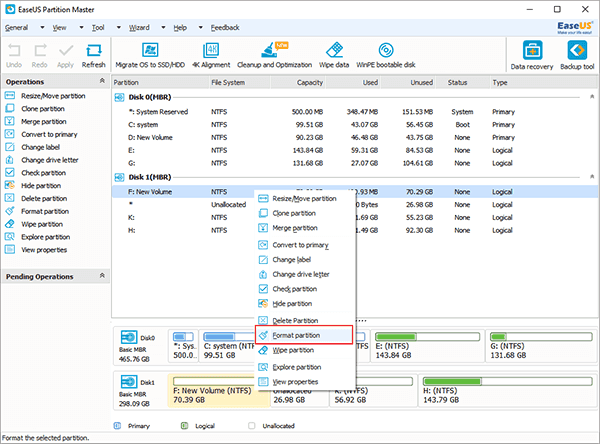 Step 3. A mini window pops out, on which you can edit the partition label and choose a file system.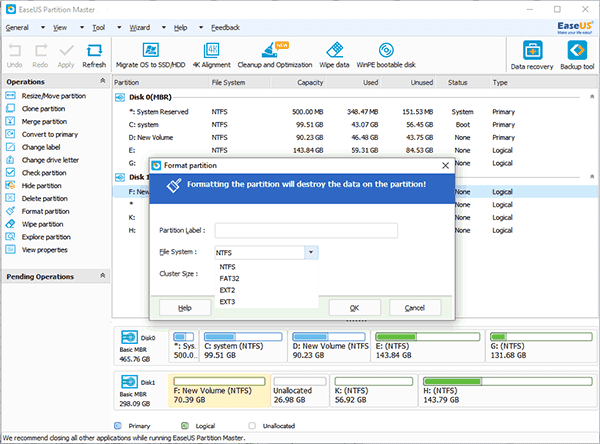 Apply the changes you made, then the write-protected SD card is successfully formatted. After the operation, you can also use the magic partition software to resize partitions.