How to Clear Current Read-Only State on a USB Flash Drive
"Hi, I tried diskpart to remove write protection from SanDisk USB flash drive, it worked for the first time, but now it's showing 'Current Read-only State: Yes' and I can't format it or write on it. What should I do to restore it to normal read and write state?"

The 'current read-only state yes' issue is commonly seen in removable storage devices of many big brands, such as SanDisk, Transcend, Kingston and so on. To change read-only to read-write without trouble, here we found 3 best ways for you, including check the physical switch, change the registry key and format write-protected USB flash drive.
Solutions to 'Current Read-Only State Yes' on USB Flash Disk or SD Card
We suggest you try the following workarounds in sequence, which are given from easy to complex.
Solution 1. Check the Physical Switch
No all the flash disks or thumb drives have the lock switch. So, first have a check. Take out your stick, if there is a physical lock switch on the side of it, slide the switch to the unlock area.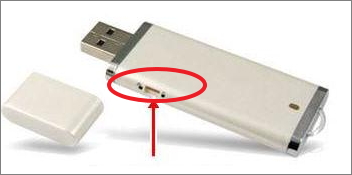 Solution 2. Open Regedit and Change Registry Key
Directly jump to the second solution when you found no switch at all on the flash disk. This way is somewhat harder and needs to be done carefully.
Connect the USB flash drive to a Windows PC and make sure Windows has detected it usually.
Press Windows + R keys at the same time to open the Run box. Type regedit and click "OK".
Now, you've opened the "Registry Editor". Find the path there: HKEY_LOCAL_MACHINE\SYSTEM\CurrentControlSet\Control\StorageDevicePolicies
Click the "write Protection" icon, and set the "Value data" to 0. Click "OK".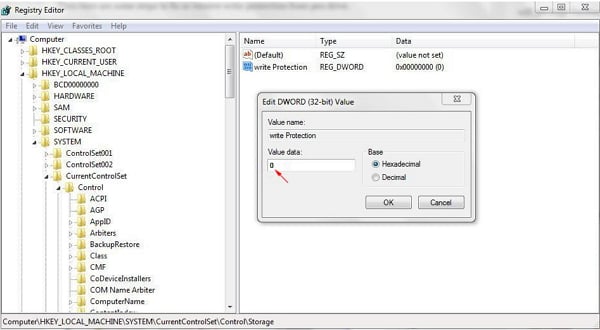 Solution 3. Use the Manufacturer's USB Repair Tool to Restore Read-Only to Normal
Most probably the regedit modification should fix the problem of your USB flash drive and memory card showing the current read-only state as yes. If failed, some experienced users advised that going to the producer's website and download a USB repair tool to reformat the drive would help.
For example, SanDisk USB repair tool, Apacer USB 3.0 repair tool, Lexar USB format tool and so on.
Fix for 'Current Read-Only State Yes' With EaseUS Partition Master
Many reasons would cause your disk in a current read-only state, let's say corruption or virus. So, you can try to download EaseUS free partition manager to format a corrupted flash drive and memory card, to fix 'current read-only state yes' issue on SanDisk, Kingston, and other brands.
Step 1: Launch EaseUS Partition Master, right-click the partition on your external hard drive/USB/SD card which you want to format and choose the "Format" option.
Step 2: Assign a new partition label, file system (NTFS/FAT32/EXT2/EXT3), and cluster size to the selected partition, then click "OK".
Step 3: In the Warning window, click "OK" to continue.
Step 4: Click the "Execute Operation" button in the top-left corner to review the changes, then click "Apply" to start formatting your external hard drive/USB/SD card.