"Recently, my Kingston USB pen drive suddenly became inaccessible and requires formatting. But when I am trying to format the disk, I get the error message says that the pen drive is write protected and Windows cannot format it. So, how can I remove write protection from Kingston pen drive? Is there any third-party Kingston write protected removal or format tool can help?"
Overview of solutions to the Kingston write protected issue
Kingston write protected issue happens now and then. It prevents you from accessing the pen drive, deleting, adding, copying or modifying your files. In this regard, do you know how to remove write protection from your pen drive? Usually, the best way is to format the pen drive. But in this situation, the Windows was unable to complete the format. So, you have to find a reliable Kingston write protected removal tools in the first place and then perform the formatting step.
STEP 1. Remove write protection (Applies to all pen drives including Kingston)
You can try both of the write-protected removal tools to fix the write-protected Kingston pen drive with no hassle.
Remove write protection from Kingston pen drive using CMD
CMD command line in Windows DOS is one of the solutions to repair and fix write protected memory card or flash drive. Working as a write protected pen drive format tool, it can help you format Kingston pen drive and remove the write protection within simple steps.
1. Start > Run -> type "CMD" and press enter
2. Type< diskpart
3. Type< list volume
4. Type< select volume # (# is the number of the USB HDD you've plugged in)
5. Type< attributes disk clear read-only
Remove write protection from Kingston pen drive using Regedit
1. Click Start, type Regedit in the search box, click Regedit.exe to open the Registry editor when you see it is displayed at the top of the list. And then navigate to the following key:
2. Computer\HKEY_LOCAL_MACHINE\SYSTEM\CurrentControlSet\Control\StorageDevicePolicies
3. Double-click on the WriteProtect value in the right-hand pane of Regedit.exe. Change the Value data from 1 to 0 and click OK to save the change. Close Regedit and restart your computer.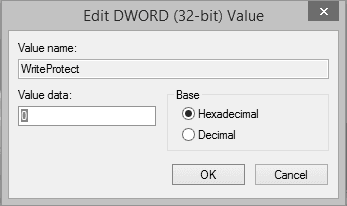 STEP 2. Format Kingston (Applies to many other similar brands of pen drive)
Once the write protection has been completely removed by using the Diskpart command and Regedit methods, you should now feel free to format your Kingston storage device with the help of professional Kingston format utility to easily format it as a new one. It's EaseUS Partition Master, the best partition tool on the market to help manage disk partitions in the way of formatting, deleting, creating a new one, etc. Follow the below guide and start.
1. Insert the Kingston USB pen drive you want to format into a computer.
2. Launch EaseUS Partition Master. Right-click the USB pen drive and choose "Format partition".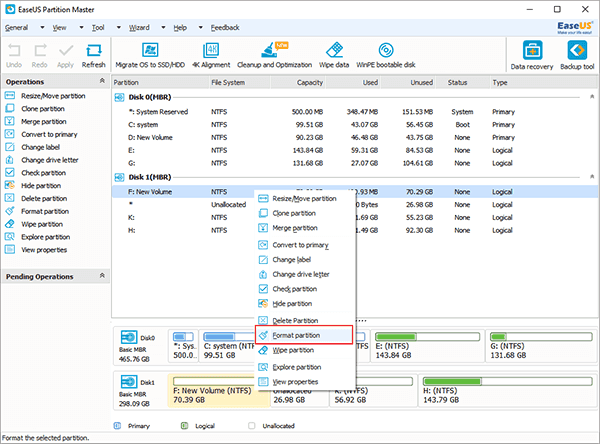 3. A mini window pops out, on which you can edit the partition label and choose a file system.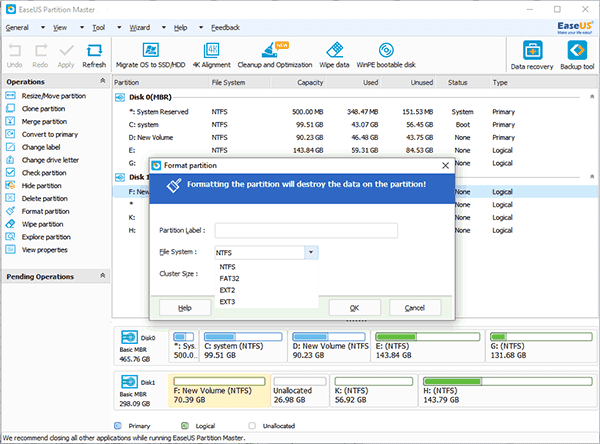 4. Click "Apply".
The next time when you happened to be unable to manage files on your storage device, take time to find out the causes. If it's caused by "this disk is write protected' error, this post is helpful in clearing the problem like this.