Write Protected USB Format and Removal Tool/Software
Daisy updated on Jan 25, 2021 Partition Master | How-to Articles
Q: How to Format A Write Protected Kingston USB Drive
"Recently, my Kingston USB pen drive suddenly became inaccessible and required formatting. But when I tried to format the disk, I got the error message saying that the disk is write-protected and Windows was unable to complete the format . So, how can I remove the write protection from my Kingston USB drive? Is there any third-party Kingston write protected USB format tool that can help?"
What's USB Write Protected?
There are two usual ways to help you identify a digital device that is currently write protected. Sometimes, you'll hear the other term called read only, which is pretty much the same when trying to use the storage.
1. First of all, when you try to format a removable disk, such as a flash drive, SD card, or an external HDD, Windows prompts you an error message: The disk is write protected.
2. Second, without a specific warning, you'll find the drive being write protected because you can open it, but cannot modify data on it.
The write protection issue happens now and then. It prevents you from accessing the pen drive to delete, add, copy, or modify your files. To continue using your device, or format the drive without problem, you'll need to remove write protection in Windows 10/8/7 to unlock the device.
Here, you can directly download a USB write protection tool to automatically clear the lock state, or make some efforts with the manual ways of CMD and Regedit editor. At last, download the EaseUS USB format tool for free to format the write protected USB drive with a few mouse clicks.
Automatic Fix - Download USB Write Protection Removal Software
Applies to: average computer users who are not familiar with the Windows Command Prompt; for the purpose of removing write protection easily and quickly, with no chance the make mistakes.
If you are not professional in computing management and not familiar with command lines, don't worry. EaseUS R&D team has promoted a fresh kit for helping you resolve the write-protection issue on your hard drive, external hard drive, USB or SD card, etc., devices.
EaseUS Tools M is a practical computer fixing tool that is safe and light-weighted. It's a perfect alternative to the command line. 
Use this one-click tool to solve the write-protection issues on your own:
Step 1:  DOWNLOAD and install EaseUS Tools M for free.
Step 2: Run EaseUS Tools M on your PC, choose the "Write Protection" mode.
Step 3: Select the device which is now "Write-Protected" and click "Disable" to remove the protection.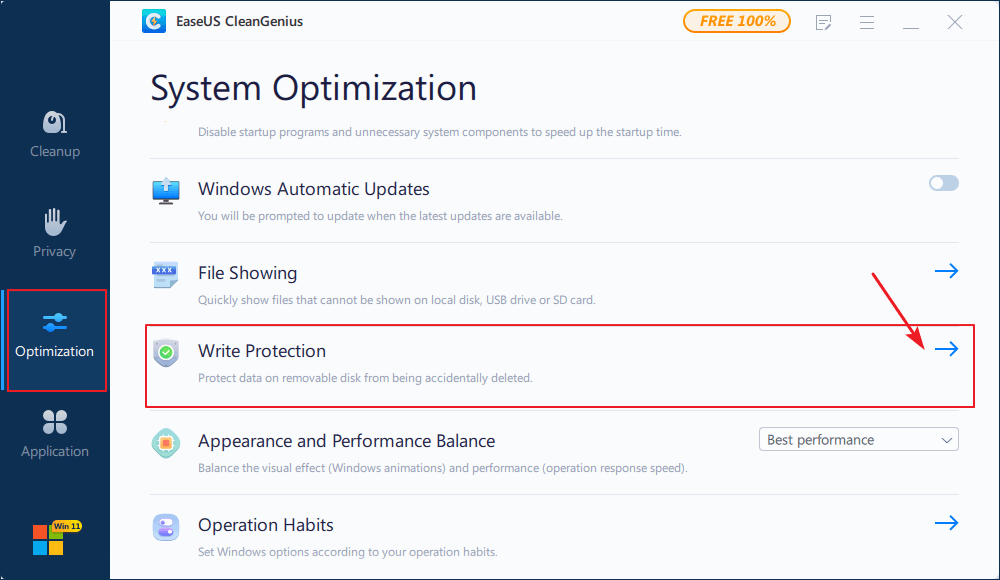 Manual #1 - How to Remove USB Write Protection Using CMD
Applies to: Advanced computer users who have a good command of cmd knowledge; Windows 10/8/7 administrators
CMD command line in Windows DOS is one of the solutions to repair and fix write protected memory card or flash drive. Working as a write protected pen drive format tool, it can help you format Kingston pen drive and remove the write protection within simple steps. 
Step 1: Press "Windows + R" and enter cmd.
Step 2: Type diskpart.
Step 3: Type list volume.
Step 4: Type select volume # (# is the number of the USB HDD you've plugged in).
Step 5: Type attributes disk clear read-only.
Manual #2 - How to Remove USB Write Protection Using Regedit
Applies to: advanced computer users, especially for old versions of Windows including Windows XP and Windows Vista.
Step 1: Click "Start", type Regedit in the search box, click "Regedit.exe" to open the Registry editor when you see it is displayed at the top of the list.
Step 2:  And then navigate to the key: Computer\HKEY_LOCAL_MACHINE\SYSTEM\CurrentControlSet\Control\StorageDevicePolicies
Step 3: Double-click on the "WriteProtect value" in the right-hand pane of Regedit.exe. Change the Value data from 1 to 0 and click "OK" to save the change. Close Regedit and restart your computer.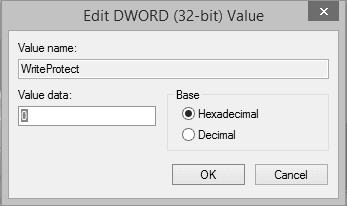 How to Format USB with Write Protected USB Format Tool
Once the write protection has been completely removed by using the Diskpart command or Regedit method, you should now feel free to format your Kingston storage device with the help of professional Kingston format utility to easily format it as a new one. The tool that can help you is EaseUS Partition Master, the best partition tool in the market to help manage disk partitions by formatting, deleting, creating partitions, etc. Follow the steps below to do it.
Step 1. Launch EaseUS Partition Master, right-click the partition on your external hard drive/USB/SD card which you want to format and choose the "Format" option.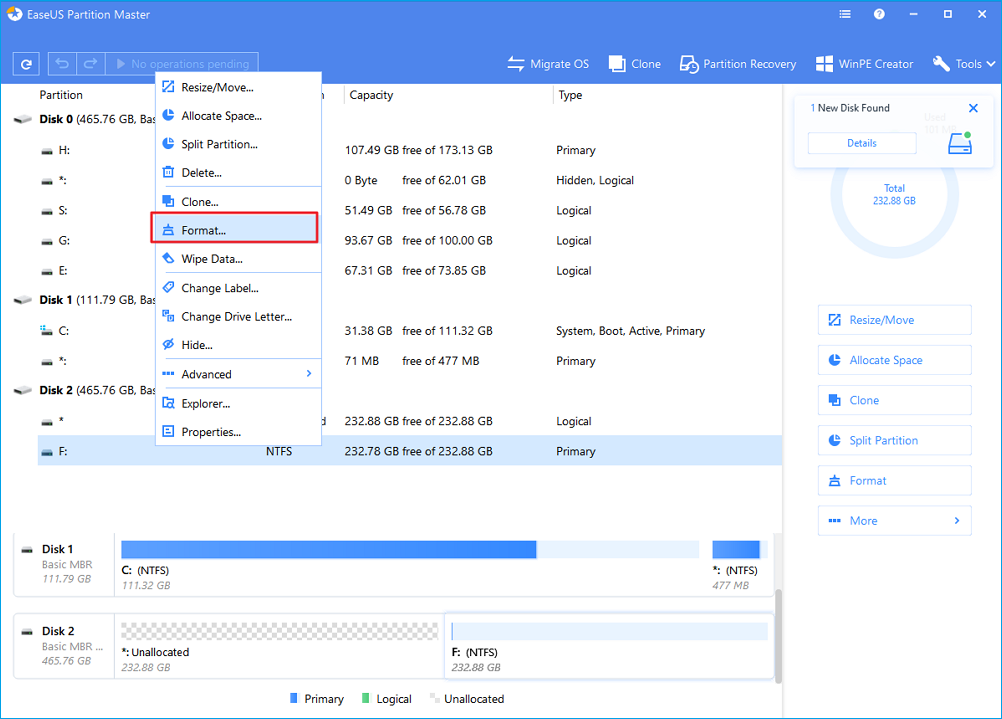 Step 2. Assign a new partition label, file system (NTFS/FAT32/EXT2/EXT3), and cluster size to the selected partition, then click "OK".
Step 3. In the Warning window, click "OK" to continue.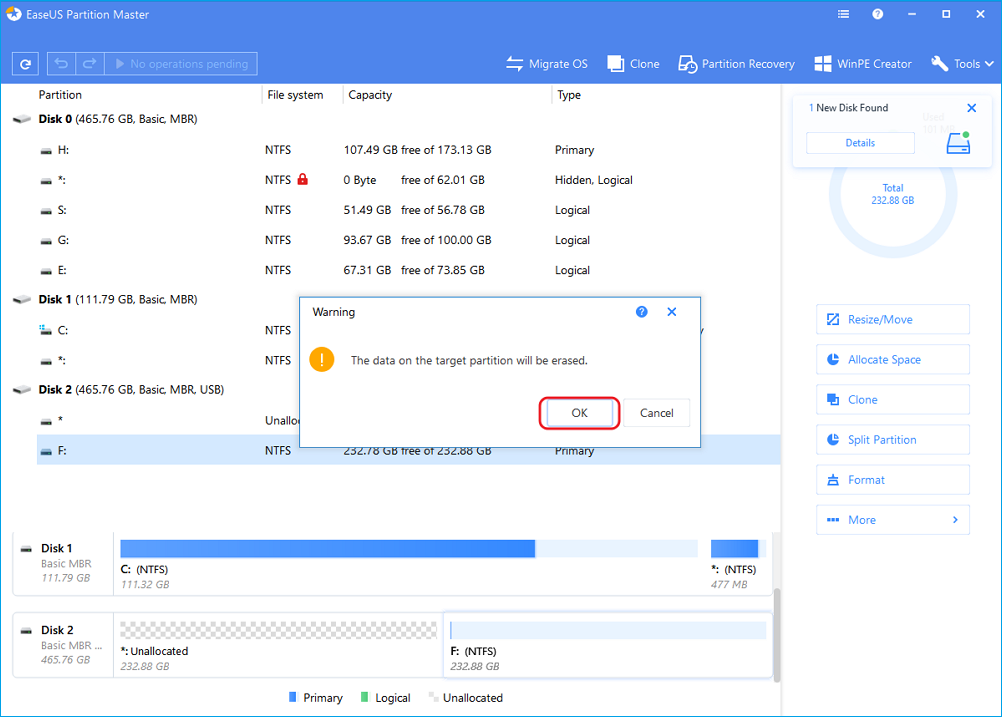 Step 4. Click the "Execute Operation" button in the top-left corner to review the changes, then click "Apply" to start formatting your external hard drive/USB/SD card.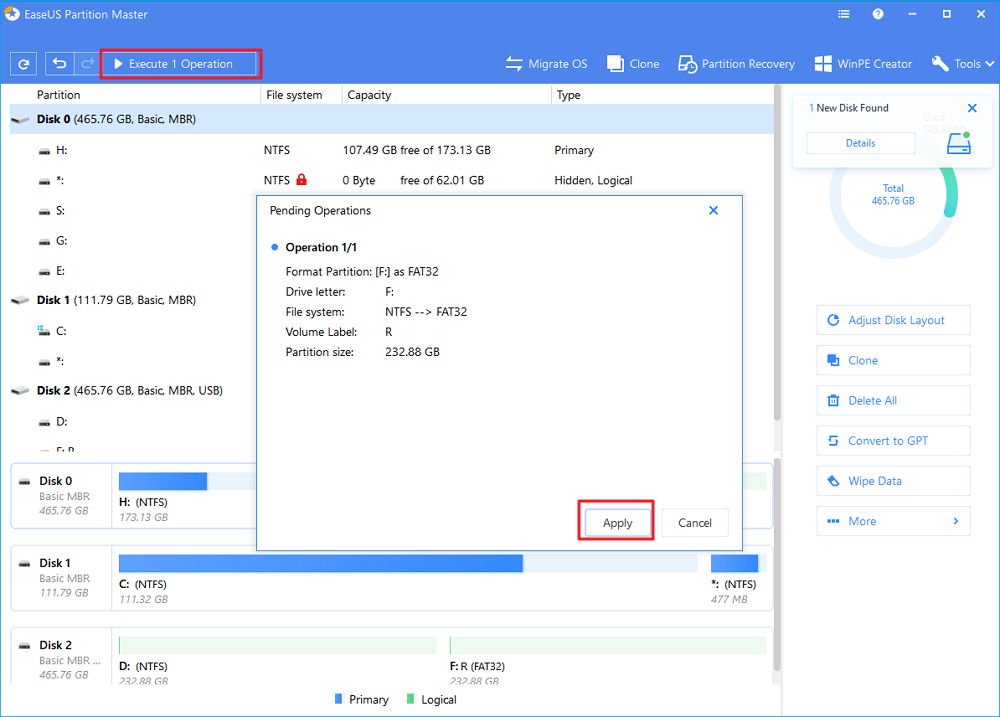 About EaseUS Partition Master
All-round disk & partition management software for personal and commercial use. Let it manage your storage drive: resize, format, delete, clone, convert, etc.
Video Tutorial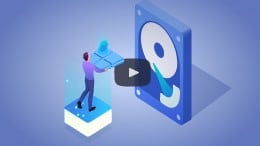 How to Partititon a Hard Drive on Windows 10/8/7
How Can We Help You
Find answers to common questions below.