"Recently, I encountered pen drive is write protected error when I was trying to format my Toshiba USB flash drive for reuse. I don't know how it happened. But I really want to remove the write protection. Is there any Toshiba write protected removal solutions that can help?"
Toshiba USB write protected removal overview
Toshiba flash drive or pen drive usually comes with write protection. It can lock the USB drive and prevent the writing or the erasing of files contained on the device, which is really helpful for data protection. However, it also brings you problem - the famous USB write protected error when you are trying to modify your data or formatting and erasing the drive for reuse. If you happened to face such a situation and want to find an efficient solution to unlock or format your write protected USB drive, you come to the right place. This page just provides you with a powerful Toshiba format tool and shows you how to use it format Toshiba USB drive after remove the write protection.
 Tip

Remove the Write Protection before you try to format the Toshiba USB pen drive. If you haven't removed the Toshiba USB write protection, you still can't format the USB even you are using EaseUS's format tool. So, remove the write protection first.
Best Toshiba pen drive format tool
EaseUS partition tool is the tool here we would like to recommend to you. It works well to format an SD card, USB flash drive, pen drive, and other storage devices. Being powerful, safe and easy-to-use, the program is the best pen drive format tool. Requiring no technical skills or formatting experience, it can help you format the Toshiba USB in just simple steps.
To format write protected Toshiba USB drive, follow these steps:
Step 1:

Select the USB drive to format.

Connect the USB drive or pen drive to your computer. Download and launch EaseUS partition software. Right-click the USB drive you intend to format and choose "Format".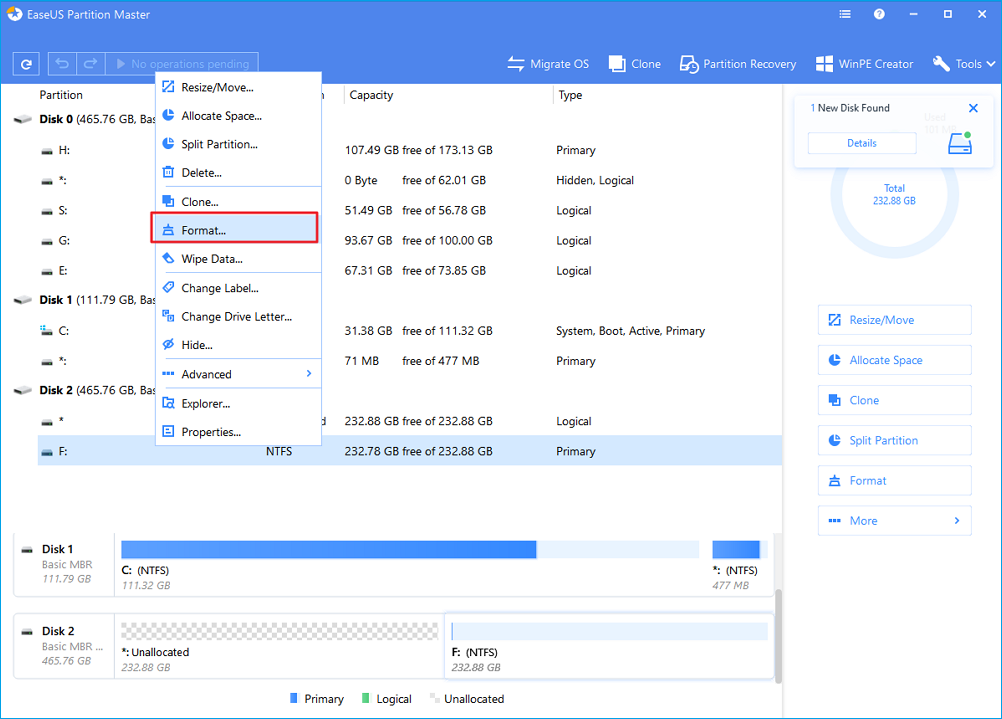 Step 2:

Set the drive letter and file system.

Assign a new partition label, file system (NTFS/FAT32/EXT2/EXT3), and cluster size to the selected partition, then click "OK".
Step 3:

Check the warning box.

Click "OK" if you see the Warning window. If you have important data on it, back up the data in advance.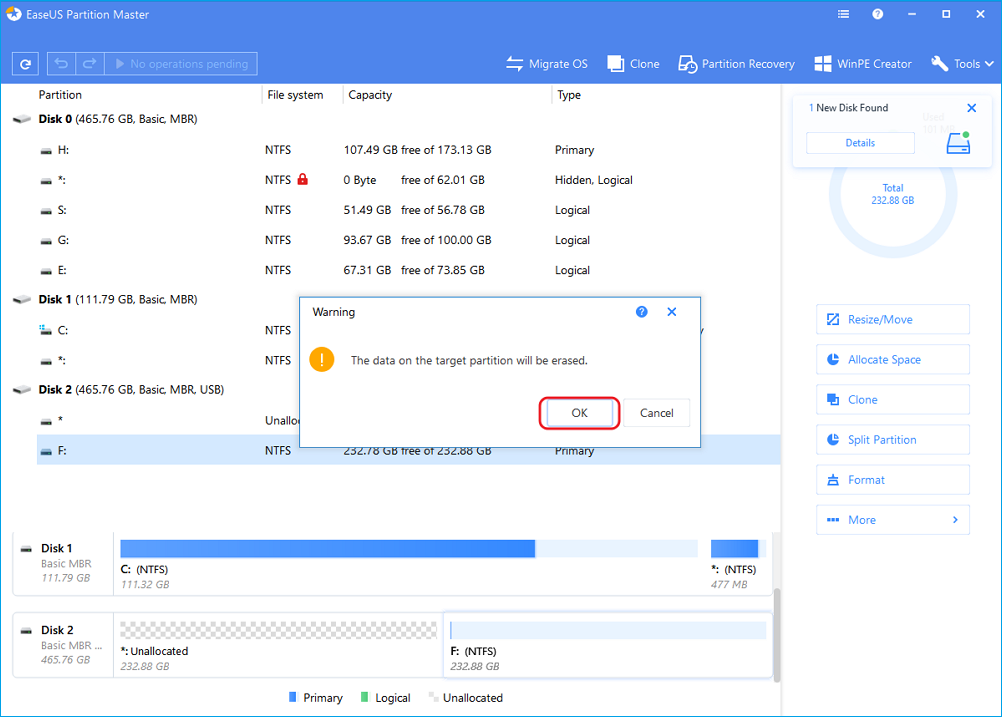 Step 4:

Apply the changes.

Click the "Execute operation" button first, and then click "Apply" to format the USB drive.