How to fix micro SD card that mounted as read-only?
"My Android external memory card has turned to read-only all of a sudden. I don't think I played around with any settings to make it happen. I can read it, but no longer write to it or delete it. How to fix it?"
Usually, a memory SD card or USB flash drive itself has been locked into "read-only" mode, it's because the card is getting old, damaged, corrupted or infected by a virus. Here we teach you how to fix read-only SD card to read-write using the command when Android external SD card mounted as read-only that prevents you from writing, deleting, copying or moving data on it.
How to remove read-only from SD card using CMD?
Step 1. Plug the read-only micro SD card into Windows.
Step 2. Click Start > Run > cmd.
Step 3. Type diskpart and run diskpart.exe.
Step 4. Type list volume. Now you'll see all your connected drives, see which one is the memory card drive.
Step 5. Type select volume #. # represents the letter of your memory card drive.
Step 6. Type "attributes disk clear readonly" > removing the write protection.
Now open your SD. You should be able to edit, delete, copy or move files without a hitch.
How to Format Read-only SD Card?
Many people tend to format a memory card when mounted as read-only on their Android phones, however, you all end up with failure because of the error that Windows was unable to complete the format, just like how Windows Disk Management fails to format a write-protected SD card. Only when you removed the read-only attribution on the SD card, you can then format it and restore SD card full capacity.
Step 1. Download EaseUS free partition manager on your Windows computer. Plug in your SD card with the read-only problem fixed by using the command.
Step 2. Right-click the SD card and select "Format partition".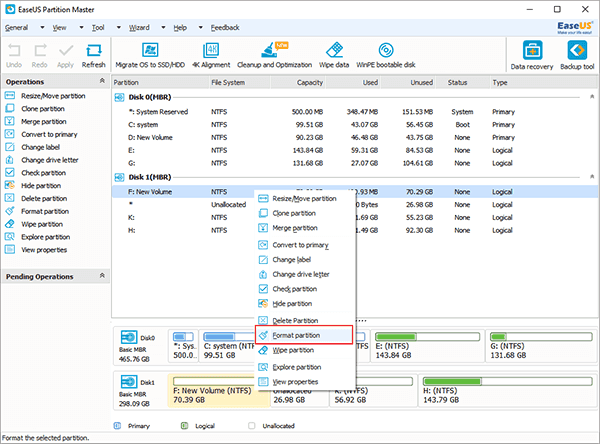 Step 3. A mini window pops out, on which you can edit the partition label, choose a file system and cluster size. Click "OK".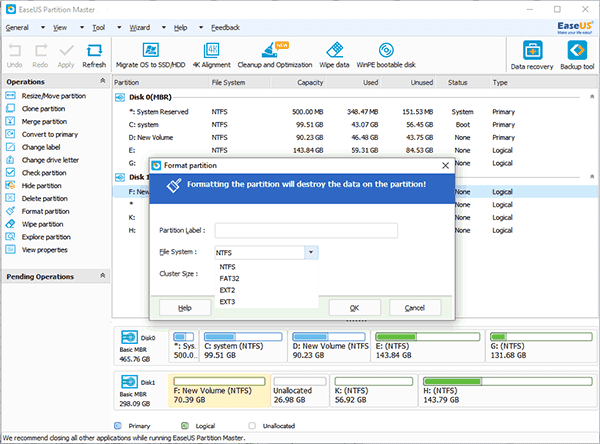 Step 4. Click "Apply" to confirm the formatting behavior.
By formatting SD card that was mounted as read-only can help restore its full capacity and make it work as a new storage card.