Summary
'You must initialize a disk before logical disk manager can access it' indicates that your external hard drive, SSD or USB flash drive has not been initialized to MBR or GPT style. Read this article and choose the best fix for your own case. Meanwhile, let EaseUS Data Recovery Wizard help recover data from the hard drive after initializing.
Initialize Disk - "You must initialize a disk before Logical Disk Manager can access it".
Are you one of the 'victim' hard drive owners who receive such a Windows prompt? Do you feel a sense of anxiety when you're faced with a choice? Being different to another similar error titled with "disk unknown not initialized", the suggested solution is given along with the error message, asking you to select disks and use either MBR or GPT partition style for the selected disks.
But many people stop there even they got the solution, they still feel puzzled. Now let us divide them into two groups.
One. The hard drive in question is a completely new, unformatted hard drive without anything on it so far.
Two. It's a hard drive that is already in use. It contains a plenty of data files on it.
How to Fix the "You must initialize a disk" error without losing data
You got two concerns:
First, to properly use a hard disk or SSD and store data, Windows OS need a file system. Initializing a disk will create partitions, creating a file system while formatting the partitions and assign a drive letter to the newly created volumes. That is to say, "You must initialize a disk before..." implies that Windows cannot access the drive you have connected to it, and initializing the disk is the only way to gain access to it.
Second, for the disk that has already been in use, however, initializing will result in a complete data loss on it. That explains why some people have difficulty in choosing what to do next when the error appears.
Fix 1: Initialize the disk MBR or GPT and recover data
Provided that your external HDD, SSD or USB is not a faulty one or completely dead (there is no way but replace it), initializing should be the quickest and easiest way to solve the pending problem. Finally, you can download EaseUS hard drive recovery software to recover data from a hard drive after initializing. That's the other way to protect you from losing everything on it.
First, initialize the HDD/SSD/USB
Choose the best-matched disk style between MBR and GPT and click OK. The Disk Manager will now start processing. After it finished, your hard drive with all its partitions will show up there.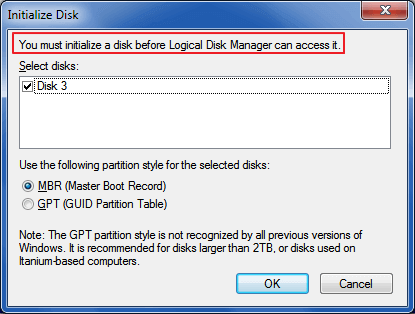 Second, recover data from the HDD/SSD/USB
As long as Windows correctly detects your drive, so does EaseUS Data Recovery Wizard. Run the software, select your hard drive and click Scan.
How to start hard drive recovery with EaseUS hard drive recovery software:
Step 1. Choose a location to scan.
Make sure that all hard drives were correctly connected and recognized by the software. Refresh an external hard disk if necessary.
From which drive was data lost? Choose the relevant hard drive partition by left-clicking on it.
Click the Scan button.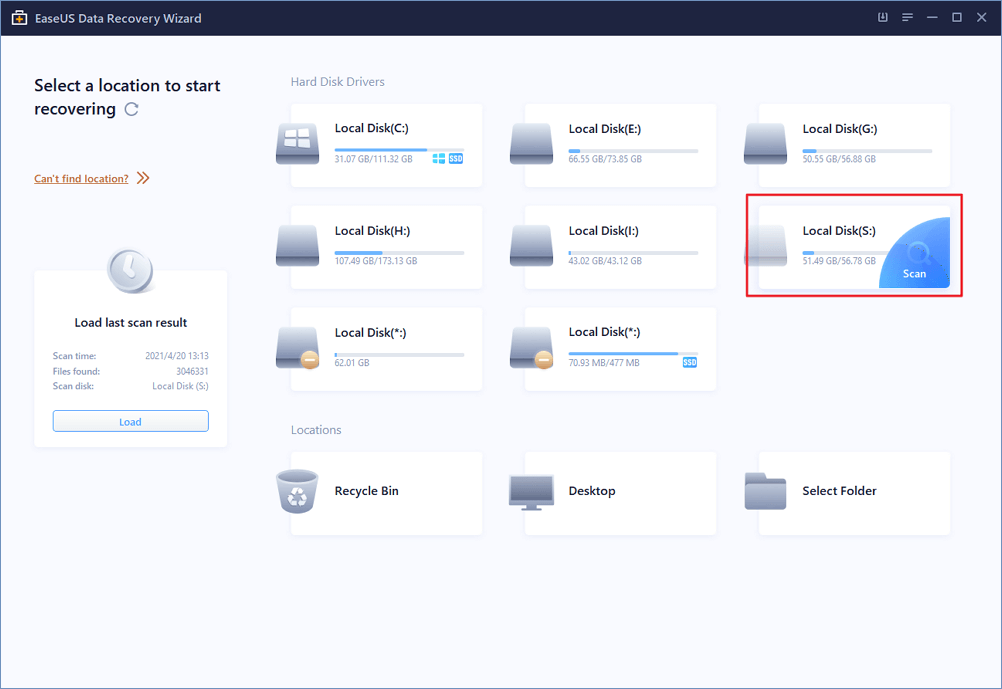 Step 2. Wait for the scanning results.
It takes a while for EaseUS Data Recovery Wizard to complete the scan, all depending on how much disk space is used on the selected hard drive.
As you see, the "Deleted files" result would come our first, later it's all lost data result.
You can try to recover lost data as soon as it shows up even though the scanning process has not finished yet.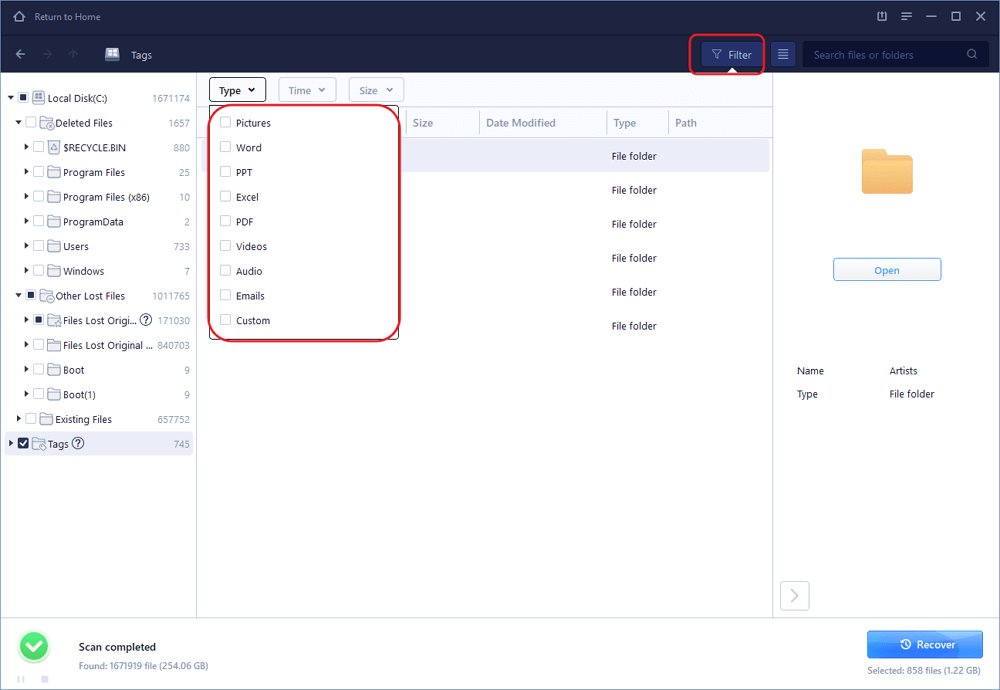 Step 3. Filter the result and recover data.
There are multiple ways for you to find the target files. Anyway, choose the quickest method.
Lost Partition Files: more lost data are going to be found on your selected partition and put in this section if it was formatted or deleted in early time.
Extra Files: a deep-scan result for raw files even though the file names and file paths have been lost.
Filter: extremely useful when you're looking for a specific type of files such as pictures, documents, music, videos, etc.
Select files and click the Recover button. (You can always choose to preview files before purchasing a license code for a full hard drive data recovery. )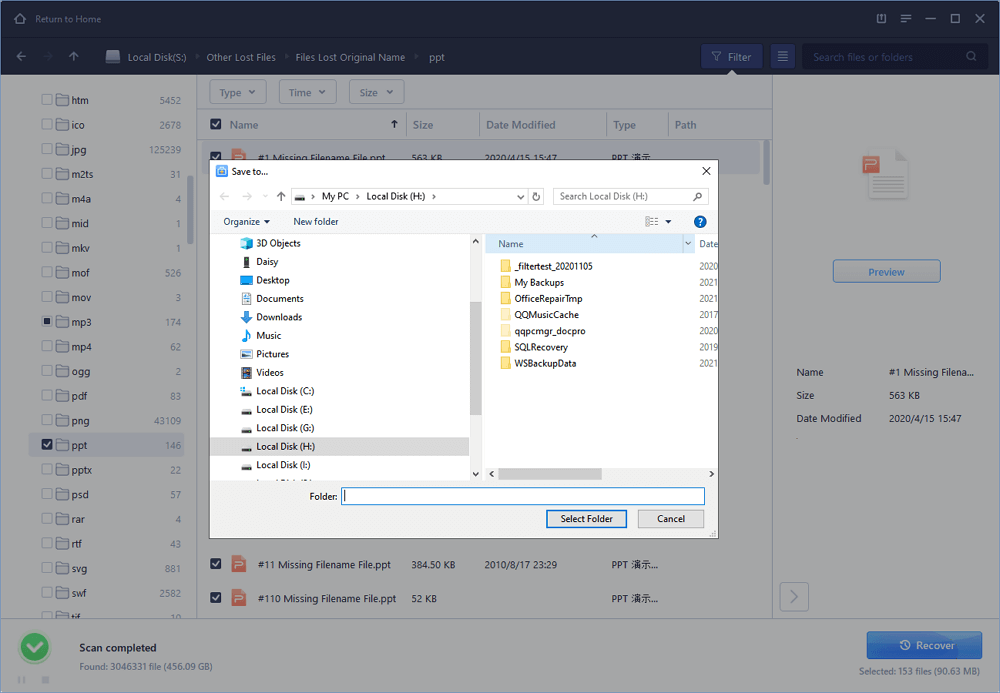 Fix 2: Update the 'not initialized' drive's driver
This method does not work 100% compared with the riskier method in Fix #1, however, data will not be affected at all.
Step 1. Open Device Manager. (Click My Computer or This PC and then Manage. Choose Device Manager under the System Tools.)
Step 2. Double-click the device name to open the driver properties window.
Step 3. Go to the Driver tab and click Update Driver.
Step 4. Click Search automatically for updated driver software.
In fact, we've kept studying many disk error related issues. And this post "Initialize HDD/SSD for free" introduced much more fascinating troubleshooting. Click the link if you have an interest.
100% of people found this article helful.
Frequently Asked Qusetions
1. Why cannot I recover 2GB data for free?

It is recommended to check the version installed is Free or Trial because they are different versions.

Trial has data preview function but cannot save any files, while the Free version enables to recover 2 GB files. The default free space is 500 MB and you may share the product on social media to get another 1.5 GB.
2. Why cannot the recovered files be opened?

A file is saved as 2 parts on the storage device: directory info (which is comprised by file name, time stamp and size info, etc.) and data content.

If the files with original file names and folder structures cannot be opened, one possible reason is the corrupted directory info. There is still a chance to recover the data content with the RAW Recovery method in our software.
3. Why isn't it suggested to recover the files back to the original drive?

The storage structure of the lost files would be altered or damaged by any changes on the drive. If you save the recovered files back to the same drive, the original data structures and data content would be corrupted or overwritten, which causes permanent data loss. So you should prepare another disk to save the files.
4. How can I check whether my data is recoverable or not before purchase?

The Free version helps you save 2GB files to better verify the recovery quality of our product before purchase.
5. How long does it take to scan the drive?

It strongly depends on the capacity of your hard drive and the performance of your computer. As reference,most drive recoveries can be completed in around 10 to 12 hours for a 1-TB healthy hard drive in general conditions.
About Data Recovery Wizard
It's super easy to recover 250+ types of files after deletion, disk formatting and virus infection. Click the links and compare the difference of each version.