It is not just your computer or laptop that requires HDD (Hard Disk Drive) or SDD (Solid State Drive). A gaming console and even tablets can support external storage devices such as a solid-state drive.
So, we cannot just assume laptops or computers whenever we talk about 1TB HDD vs. 256GB SSD. These storage options can be used with a ton of gadgets. Now, both these storage options have their pros and cons.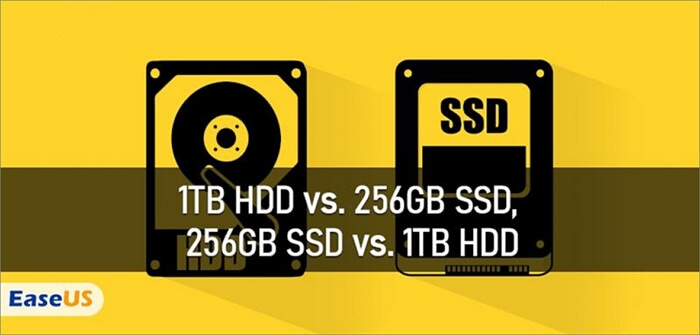 This article will take a detailed look at both of these storage devices. Further, we will also briefly compare 256Gb SSD vs. 1TB HDD.
What Are Advantages and Disadvantages of HDDs
HDDs are hard disk drives. They are devices that store files and data. HDDs come in different sizes, from small ones to large ones. You can usually find them on laptops and computers.
Compared to SSDs (Solid State Drives), hard disk drives have significant advantages. However, on the downside, they do have some disadvantages. Do not worry, and we will cover both aspects.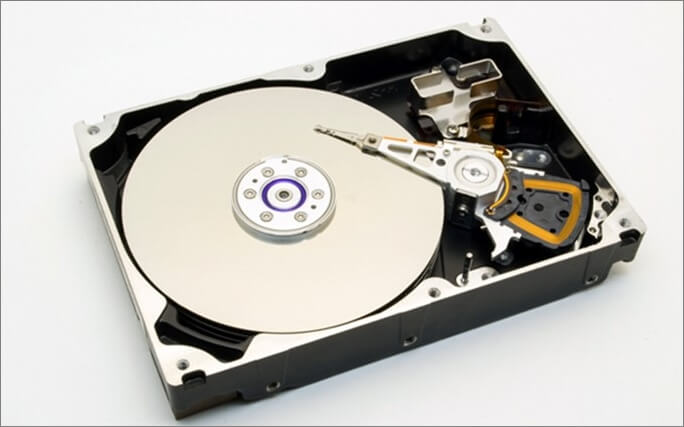 Advantages of HDD
Here are some of the best advantages of HDD.
HDDs are one of the most affordable storage options on the market. You can pick up a 500GB HDD for around $50, making it an excellent option for budget-minded shoppers. Plus, HDDs offer plenty of space to store your photos, videos, and other files. So if you are looking for an affordable storage option, be sure to check out HDDs.
They Last Longer Than SSD
One of the most common misconceptions about technology is that SSDs are better than HDDs. In addition, many people think that because SSDs have no moving parts, they will last longer. However, this isn't always the case. In fact, HDDs often last much longer than SSDs.
This is because; those mechanical parts are designed in a way that they last long. So, if you want a storage option that lasts for years, HDD is the one to go with. They can last up to 10 years if they aren't dropped frequently. 
The average capacity of an HDD is around 500GB, while the average capacity of an SSD is only around 250GB. This means that you can store twice as much data on an HDD as an SSD.
Disadvantages of HDD
There are also some downsides to hard disk drives. So, let us explore a few disadvantages of HDDs.
HDDs are not as fast as SSDs because they use spinning disks to store data. This means that HDDs are subject to latency, slowing down your computer. So, if speed is what you want, HDDs aren't for you.
HDDs produce more heat than SSDs. This can be a problem in small form factor cases or tightly packed systems, as the increased heat can lead to throttling and reduced performance.
Additionally, if you're using an HDD-based storage array in a data center environment, the extra heat can cause issues with cooling and increase your energy costs.
Another downside of HDDs is that they are susceptible to damage from bumps and knocks, which can cause files to become corrupted. So, if you want to get the most out of your hard drive, use it with extreme care. 
What Are Advantages and Disadvantages of SSDs
Now that we've learned HDDs in detail, let's take a look at SSDs.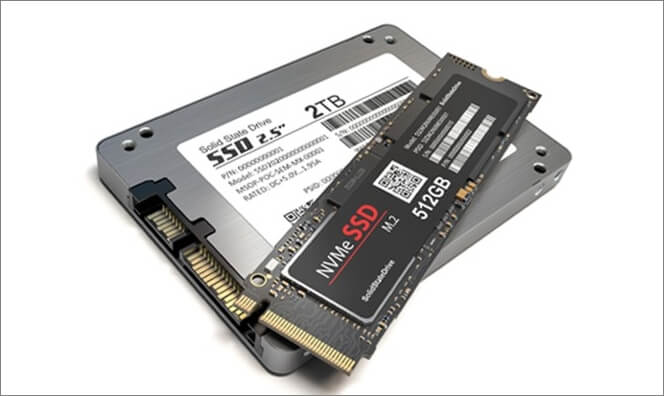 Advantages Of SSDs
SSDs stand out in many ways, especially in read and write speeds.
Increased Speed and Performance
One of the key advantages of SSDs is their increased speed and performance. SSDs can offer faster data transfer speed compared to traditional hard drives. This makes them ideal for use in high-performance computing applications where every millisecond counts.
This is especially beneficial for laptops, which can significantly increase battery life when switching from a traditional hard drive to an SSD. The power savings will be less noticeable for desktop users but can still add up over time, particularly if you have multiple drives installed. And for servers, the lower power consumption of SSDs can lead to considerable energy savings.
Disadvantages of SSDs
There are some SSD drawbacks that you need to know.
SSDs are often more expensive than regular hard drives. This is because; they offer that good transfer speed. Also, they do not have those many moving parts. So if you're on a budget or need to store a lot of data, a regular hard drive may be the better option.
Now, this one significant disadvantage of SSD, they basically have limited write cycles. So, the limited write cycles of a storage device translate into a shorter life span. So, do keep in mind this factor before opting for a solid-state drive.
Which to Go For, a 250GB SSD or a 1TB HDD
It is a very tough call. Given the advantages and disadvantages we shared, it should not be an issue. Anyhow, here is our pick.
A 250GB SSD would serve you better if you want faster write and read speeds. However, the storage space would be minimal. On the other hand, if you are a pro gamer or a video editor, you can go with a 250GB SSD.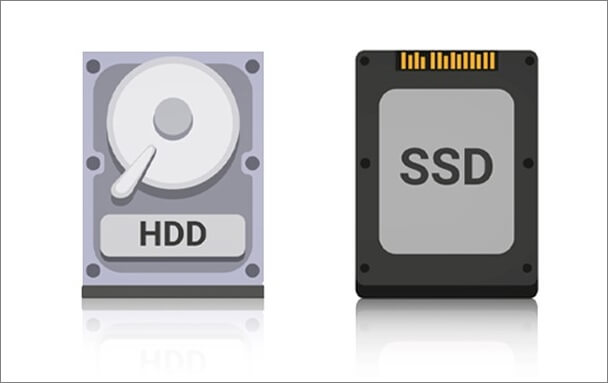 The 1TB HDD storage option only has one advantage: its 1TB storage space. It won't offer faster speeds, can damage if dropped, and would heat a bit when fully stretched. If you are one casual user and want to store a ton of data files, the 1 TB HDD could be the right storage option for you.
Bonus Tip: How to Perform Data Recovery When SSD/HDD Fails
Data loss can happen with nearly any storage device. No doubt, modern-day storage devices offer a host of functionalities. But still, data loss can occur. Instead of just stressing out on this, download professional data recovery program to restore lost files. 
EaseUS Data Recovery Wizard is one remarkable data recovery tool that lets anyone get instant access to their lost data files (photos, videos, documents, emails, and whatnot). Whether it's an SSD or an HDD, you can use this file recovery program to recover all types of lost files.
EaseUS data recovery software is not an ordinary tool. It enables you to recover lost data files because of accidental deletion, formatting, and OS crash and repair corrupted files in various types. For example, repair corrupted videos in MOV, MP4, GIF, etc. 
It is for everyone who is under stress because of lost or corrupted data files. Whether you are an expert or a novice, you won't have any issues getting back your data from HDD or SDD.
Step 1. Scan the SSD
Open EaseUS Data Recovery Wizard, select the SSD where you lost data, and click the "Scan" button.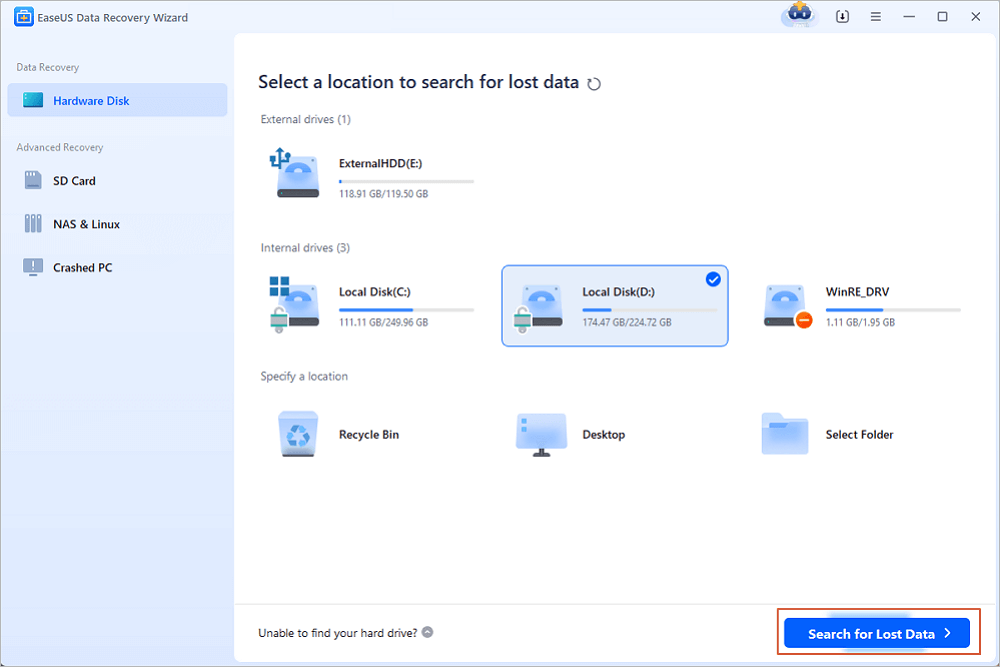 Step 2. View the results
When the scanning finishes, find lost SSD data by using the "Filter" and "Search" options after checking the "Deleted Files" and "Other Lost Files" folders.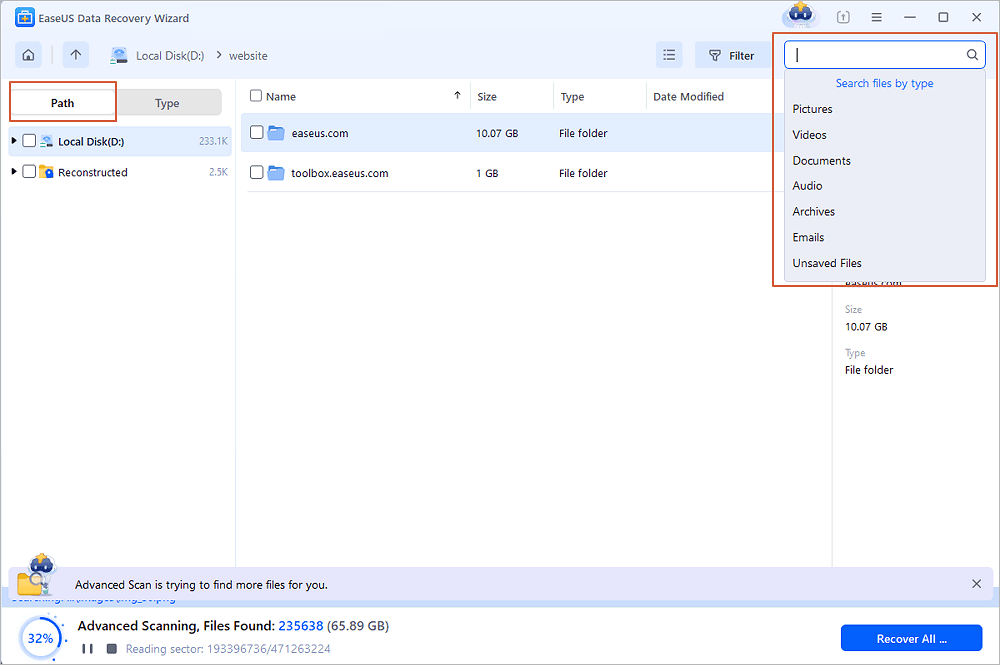 Step 3. Recover SSD files
Select desired data and click the "Recover" button to get back lost SSD files.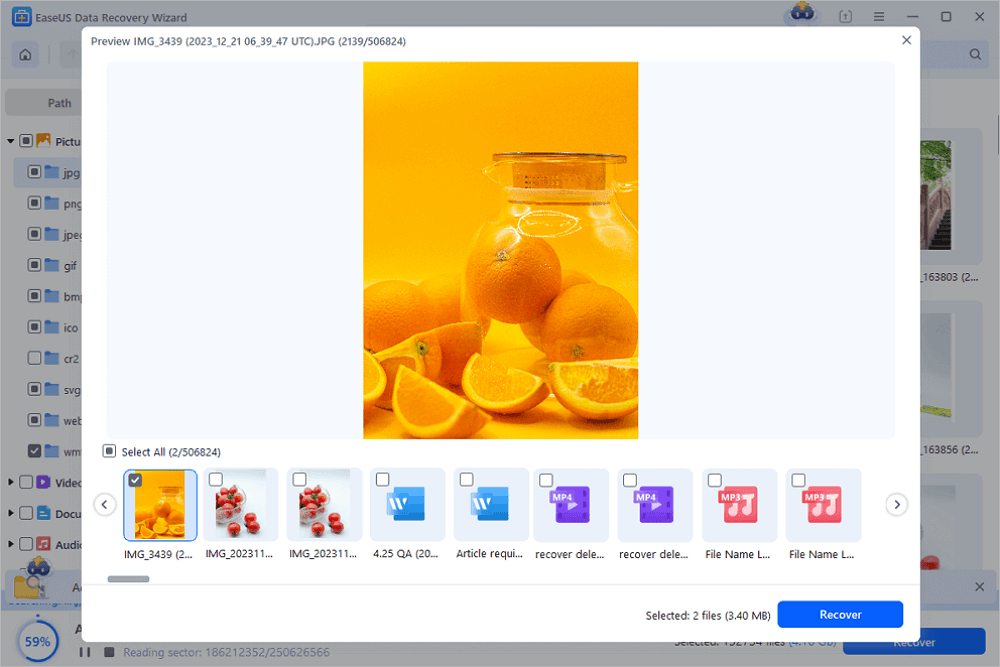 Final Thoughts 
So if you are looking for a reliable and affordable storage option, an HDD is definitely worth considering. Just be aware of the potential downsides before making your purchase.
On the other hand, SSDs are for performance-oriented users. They are expensive but do offer those fast transfer speeds. Whichever storage device you use, don't forget to download EaseUS data recovery tool. In case of any type of data loss, it would always be there for the rescue.

Cedric Grantham is one of the senior editors of EaseUS who lives and works in Chengdu, China. He mainly writes articles about data recovery tutorials on PC and Mac and how-to tips for partition management. He always keeps an eye on new releases and loves various electronic products.