Error Description
A removable disk, such as a USB flash drive, memory card or pen drive sometimes can't work on the Windows OS or Mac OS X, sending error messages that prevent users from utilizing the drive and accessing data. One of the common errors while using USB drive in Windows 10/8/7 is "Please insert a disk into removable disk G: (or any other drive letter)".
What will happen when "Please insert a disk into removable disk" error occurs?
Double-click on the USB drive letter and trying to open it, Windows prompts error "please insert a disk into removable disk".
USB drive shows 0 bytes used and 0 bytes available when checking its properties.
USB drive was assigned a different name under Disk drives in Device Manager.
Can't format the USB drive as "Windows was unable to complete the format".
How to Fix "Please insert a disk into removable disk (drive letter)"
Usually, trying to format the problematic USB flash drive doesn't help bypass "please insert a disk into removable disk". As a computer savvy indicates that this could happen due to the default behavior of Windows when you may have the same drive assigned to a network drive or other hardware drive that tries to occupy the drive's drive letter. Follow below steps to repair devices with 'Please insert a disk into removable disk' error in Windows PC without losing any data now:
First, change the device's drive letter
To fix the mentioned error on an SD card, flash drive or pen drive, follow the simple steps below.
Step 1. Open Disk Management by right-clicking in My Computer -> Manage -> Storage or just press Windows key + X and select Disk Management there.
Step 2. On the disk map, right-click on the removable drive partition and select Change Drive Letter and Paths.
Step 3. Change the drive letter to some other drive letter that has not been used, for example, X: or Z: etc.
Second, recover lost data
Now go back to the USB drive with a new drive letter. Try to open the drive, and you should not see the error message again. However, most of the time, your data within the USB drive disappeared. Don't worry though, here's how you can find data back.
Download and install EaseUS hard drive recovery software on your Windows computer.
Step 1. Plug the USB flash drive into your computer.
Please do not use your USB flash drive once you lose or delete files on it. The sooner you take actions to restore lost data, the bigger chance you'll have to restore all of them.
Step 2. Run EaseUS data recovery software and scan flash drive.
Launch EaseUS Data Recovery Wizard and choose your flash drive under External Devices.
Click Scan to start finding your flash drive files.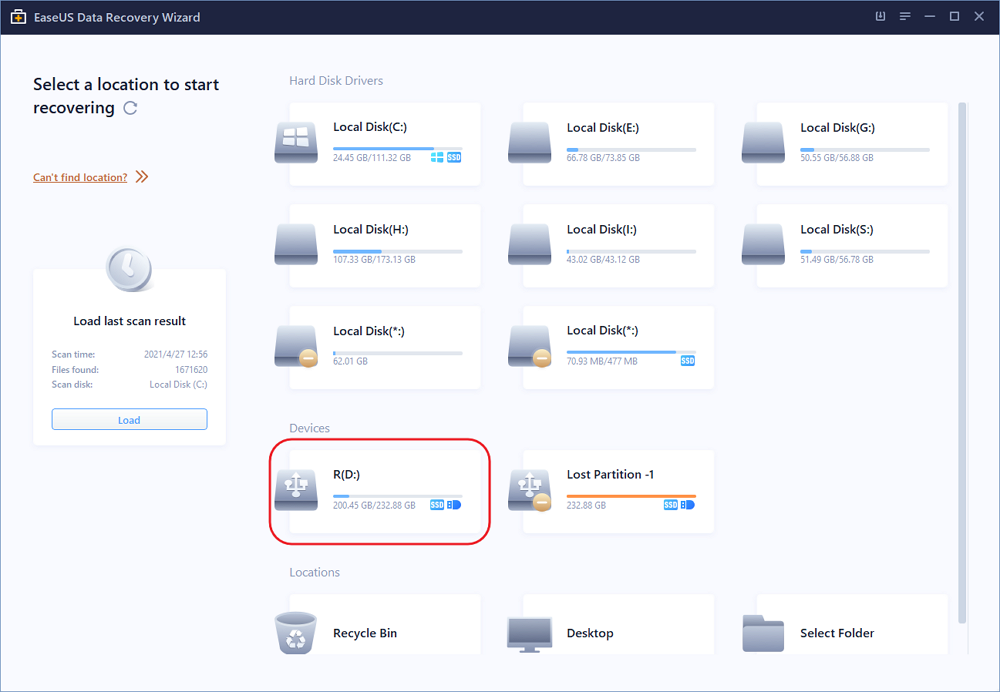 Step 3. Check and preview found flash drive data.
You can double click to preview found files.
Delete Files: List your deleted files there.
Drive: It loads all the found data there.
Lost Partition Files: Check first if it's for formatted recovery.
Extra Files: Finds files that lost names or paths.
Filter: A quick way to your wanted files.
Search: e.g. File name/file extension.
Step 4. Restore flash drive data.
After checking and finding lost flash drive files, select them and click Recover to restore.
Please save the found files into a safe location on your PC rather than to your flash drive.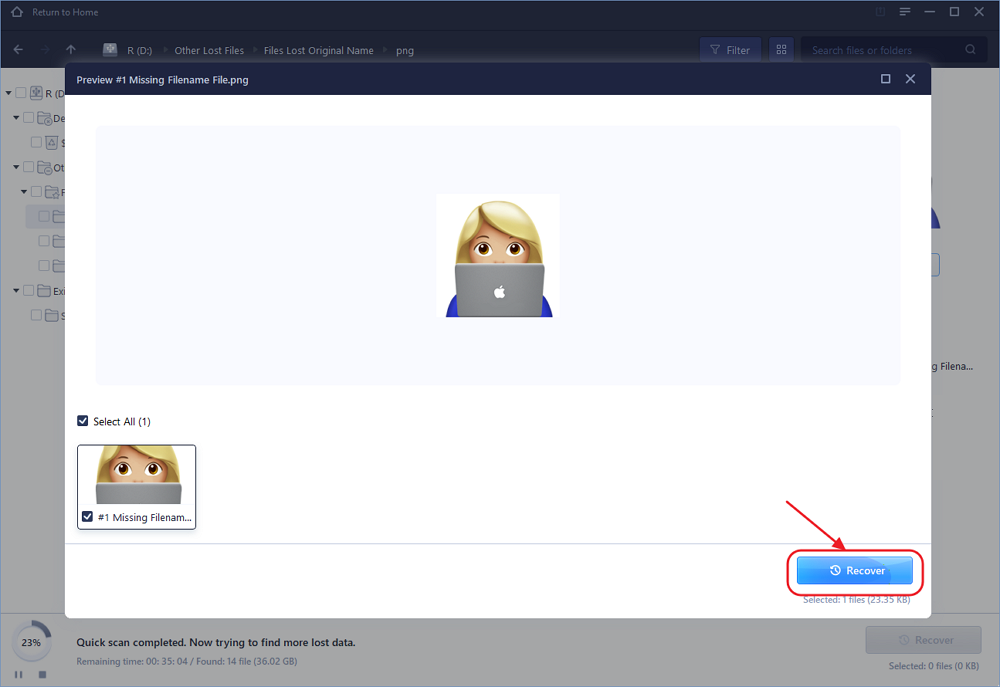 Third, repair the drive by formatting
After restoring data from storage devices, you can follow to format them and repair 'please insert a disk into removable disk' error in Windows 10/8/7 PC now:
Right-click This PC/My Computer > Manage > Disk Management;
Right-click on the hard drive, USB/SD card etc > Format Volume > Reset File System (NTFS/FAT32 etc.) and rename the device;
Click Finish to complete repairing devices with 'please insert a disk into removable disk' error;
By following the detailed troubleshooting guide for your problematic USB drive, pen drive, and memory card, you can use the drive again without any hassle. At the same time, saved lost data.