
Table of Contents

About the Author

Reviews and Awards
Are you looking for the most reliable way to store data long term? Learn to store your data easily and safely in a few quick steps. Read more to find a detailed step-by-step guide.
When it comes to crucial data, no one can foresee how long it will be safe to keep it on the cloud. Digital data saved on a computer's internal hard drive may seem like something that would last forever. However, this is not the case. And, we must remember that every material object has a life cycle and that over time, both its life and its performance degrade.
Is there any way for someone to be confident that their vital data will always stay accessible to them? For that, you need a reliable way to store your data for the long term. And this article covers the most reliable way to store data long term to assist you. Let's get started!
1. Store Data Long Term with Backup and Recovery Software
Users may quickly and easily back up and synchronize crucial data when using data backup software. For long-term information storage, data backup is a simple and cost-effective option. You'll save time, money, and effort by knowing that your precious family photographs, movies, and vital documents are safe and secure.
Usually, the least often accessed files on our computers contain the most critical data. However, the loss of this data can be devastating to you. To ensure the safety of your data, data backup and recovery software may be of great assistance.
EaseUS Todo Backup is an excellent data backup and recovery software you can use for your data backup. If you're looking for a great piece of software for backing up your computer, this is the one for you. Users have a variety of backup options to suit their specific needs. For example, Windows users can set up a backup schedule for daily, weekly, monthly, and annual backups. In addition, it can clone, move the operating system to SSD, and do things other than backup.
Advantages
Easy-to-use
Cost-effective
Periodic backups
Disadvantages
Not secure
Security breaches
2. Store Data with Digital Drives Like HDD, SSD, USB
This part will go through both hard disks and storage devices in further detail. It's possible to utilize any of these choices for external hard drives, but I highly advise using one of them over the other.
A solid-state drive (SSD) for an external backup will be an excellent choice if you plan on keeping the data for an extended length of time. Because there are no moving components in an SSD, dropping the drive does not pose a significant danger of data corruption like dropping a regular hard disk drive does. Moreover, they exceed hard disk drives in endurance and performance (hard disk drives).
If you're seeking a smaller storage solution, thumb drives and USB drives are both solid-state drives that function in the same manner. Digital drives are ideal for people who want to back up tiny files that don't take up a lot of storage space.
Even though they have wired connections, wireless hard drives have lately been launched as an alternative. They often have a life expectancy of eight years or more. On the other hand, their lifespan is heavily influenced by the brand of the manufacturer and the complexity of the application. If they are correctly utilized, they may last for much longer than the eight years they are designed to last.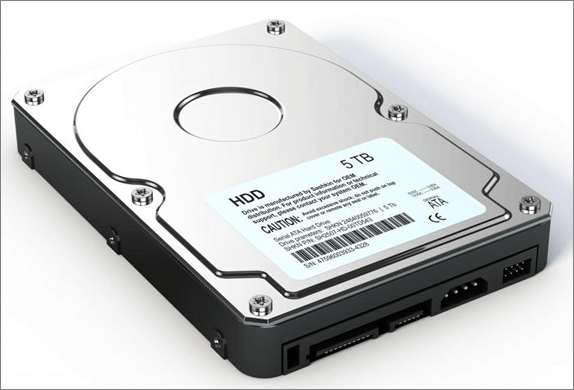 Advantages
Larger storage
Readily available
More affordable
Disadvantages
Limited lifetime
Data corruption
3. Store Long Term Data with RAID
RAID technology has been in use by large enterprises for many years. RAID - Redundant Array of Independent Disks - is a popular grouping of hard drives to boost storage capacity. When properly implemented, RAID can guarantee that essential data is being substantiated even as users are creating that data for the first time in their lives.
RAID is a well-known method of backing up data, but recent advancements in technology have exposed some of its limitations. For example, if an emergency occurs, a RAID array may become a single point of failure, resulting in the corruption of several hard disks. In addition, the implementation, and optimization of RAID are complex tasks. Thus, it heavily relies on in-house knowledge, which many small enterprises do not have.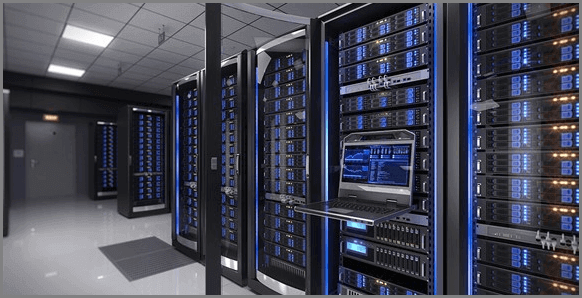 Advantages
Good price-performance ratio
Increased reliability
Fault tolerance
Disadvantages
Uses only half of the storage capacity
More expensive
Requires powering down
Also read: Recover data from a broken RAID
4. Use Cloud Storage to Save Data Long Term
The ideal approach to save data for a longer time is cloud storage. Data security and storage reliability are two advantages of cloud storage that can't be matched. In addition, end-to-end encryption ensures the safety of all transmitted data.
In general, all cloud service providers offer customers a small amount of free storage to determine whether it meets their needs. And it is possible to increase the storage capacity by paying a fee. It just takes an internet connection for a customer to save all their data in the cloud.
One of the main advantages of cloud storage for long-term storage is that the media are situated in a different location. For additional security, they store the user's data on various servers in several places. Thanks to this method, user data is always available and will stay on the server as long as the consumer is a subscriber.
Data security is also a concern when you use cloud storage as your data may be lost if the Cloud servers go down. In addition, cruel assaults may be launched against them since they are equally vulnerable. Hence, these services must have the highest data security to protect their customers' private information.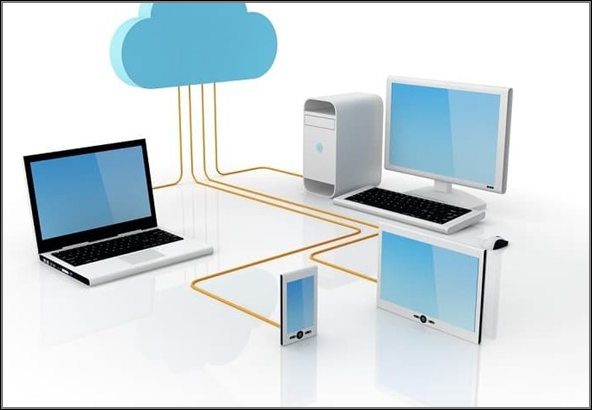 Advantages
Long-term storage
Additional security
Large storage capacity
Disadvantages
Low data security
Equally vulnerable
Service hijacking
Also read: Cloud Drive Data Recovery - Recover Data from WD, Dropbox, Google
How to Recover Data Lost/Deleted Long Time Ago
As you know, there's no easy way to recover your essential files and data once they're gone from the recycle bin of your computer. However, if you still want to recover the data, you need a third-party tool. For that, EaseUS Data Recovery Wizard is your best option. It is a user-friendly EaseUS Data Recovery Wizard that allows you to recover your long-lost data quickly.
Recovery of deleted files and folders even after being cleaned from the recycle bin is possible with the EaseUS Data Recovery Wizard. It can even restore data that has been lost due to equipment failure or computer viruses. In addition, deleted or lost partitions may be recovered with their original file names and storage locations, even if the disk has been formatted or dynamically created.
The wizard mode makes the data recovery procedure simple enough to use even a novice. It can recover data from a variety of storage devices, including hard drives.
Key advantages of this data recovery software are:
It is compatible with Windows 11/10/8/ 7and macOS
It can recover permanently deleted photos, documents, files, etc.
It can easily retrieve the data from recycle bin
It helps you preview all the recovery files available
The scan results may be filtered by file type
Step 1. Scan the SSD
Open EaseUS Data Recovery Wizard, select the SSD where you lost data, and click the "Scan" button.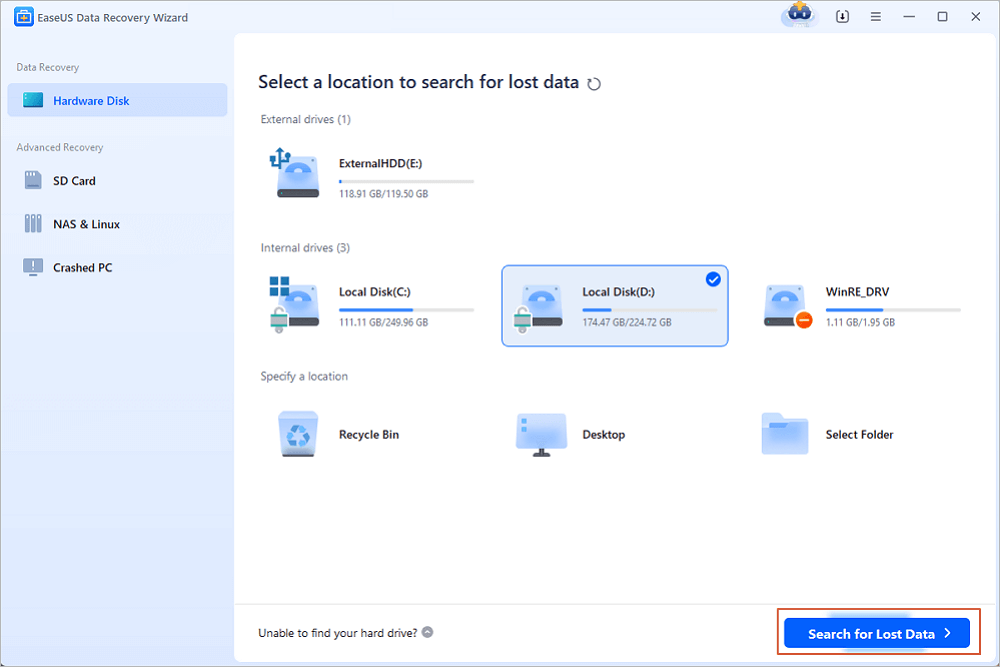 Step 2. View the results
When the scanning finishes, find lost SSD data by using the "Filter" and "Search" options after checking the "Deleted Files" and "Other Lost Files" folders.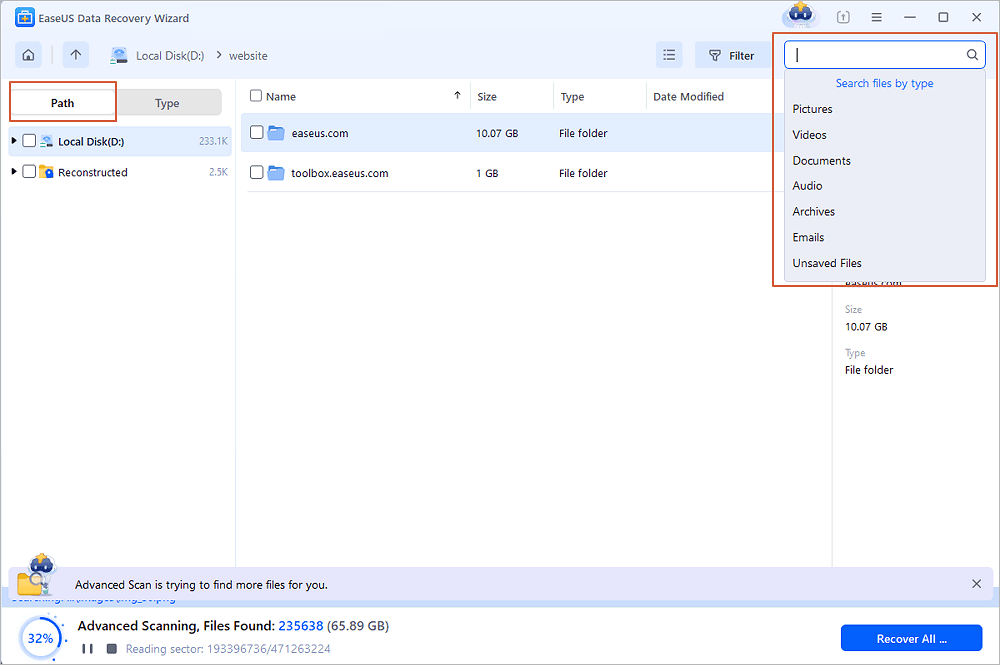 Step 3. Recover SSD files
Select desired data and click the "Recover" button to get back lost SSD files.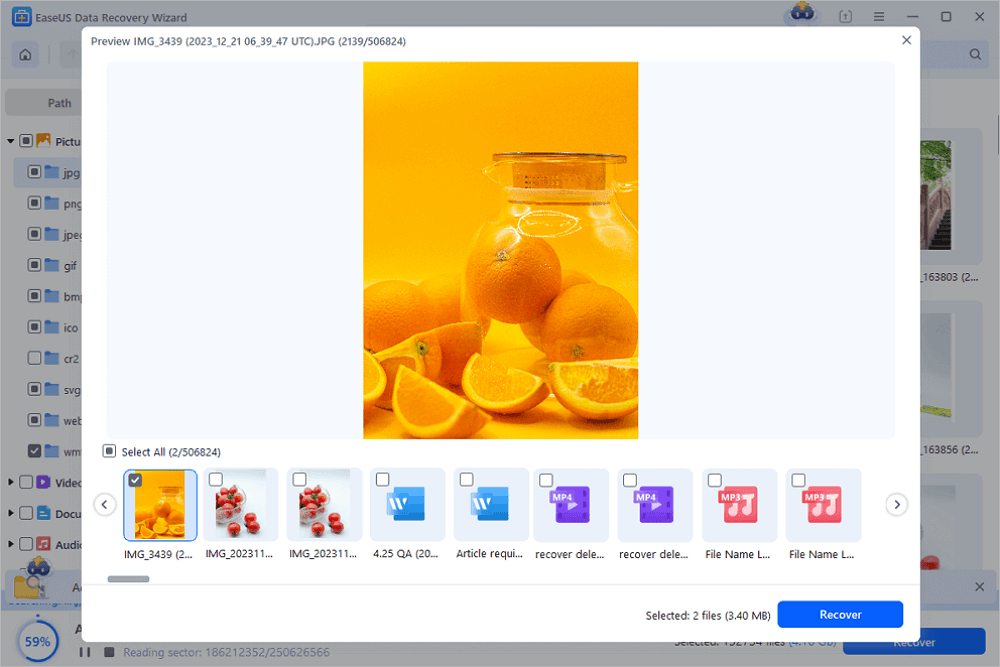 Conclusion
Choosing the most reliable way to store data long term is not easy. This is because the option is entirely dependent on the specific application and user behavior. As a precaution, it's best to store data on two or three different storage devices. So that if one fails, the data will be available to others. Moreover, if you've deleted your essential files, we recommend using EaseUS Data Recovery Wizard to recover your data.

Cedric Grantham is one of the senior editors of EaseUS who lives and works in Chengdu, China. He mainly writes articles about data recovery tutorials on PC and Mac and how-to tips for partition management. He always keeps an eye on new releases and loves various electronic products.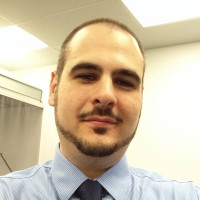 Approved by Evan Galasso 
Evan Galasso is a digital forensics and data recovery engineer with over 10 years of experience in the field. He presents opinions on the current state of storage media, reverse engineering of storage systems and firmware, and electro-mechanical systems of SSDs and HDDs.
EaseUS Data Recovery Wizard is a powerful system recovery software, designed to enable you to recover files you've deleted accidentally, potentially lost to malware or an entire hard drive partition.

 Read More

EaseUS Data Recovery Wizard is the best we have seen. It's far from perfect, partly because today's advanced disk technology makes data-recovery more difficult than it was with the simpler technology of the past.

 Read More

EaseUS Data Recovery Wizard Pro has a reputation as one of the best data recovery software programs on the market. It comes with a selection of advanced features, including partition recovery, formatted drive restoration, and corrupted file repair.

 Read More