Format vs Unformat
Format: It is the process of preparing a partition for data storage by deleting all the data on it and set up a file system for the drive. You will need to format a hard drive in some specific situations like when your hard drive has a RAW file system, Windows reports "disk not formatted", or your hard drive is infected by a virus. In addition to these cases, you may accidentally format your hard drive or external storage devices, which happens frequently among users. 
Unformat: It is the process of recovering data from a formatted storage device, be it a hard drive, a USB flash drive, or an SD card. Unformatting a hard drive is needed when users want to recover their data lost due to format. It can only be done with third-party software or manual data recovery services.
How to Unformat a Hard Drive with Data Recovery Software
 Notice:

To avoid any chance of data overwriting, don't put files into your hard drive after the format. Although putting data on the disk won't necessarily cause data overwriting, once data is overwritten, there is no chance to get it back.
To unformat hard drive, in other words, users need to recover all data that wiped from the hard drive. As mentioned before, you have to pick up a data recovery service to execute the recovering process. Here we recommend a EaseUS Data Recovery Wizard - EaseUS Data Recovery Wizard. It could help you unformat the HDD and get your files back in simple steps.
Besides recovering data from formatted hard drive, EaseUS Data Recovery Wizard can do more for you:
Recover All Kinds of Lost Data. It also supports to recover deleted files emptied from the Recycle Bin or data lost due to partition loss, software crash, virus infection, boot-up problem, or other reasons.
Recover Data from Various Devices. It can also perform data recovery from USB flash drives, memory cards, digital cameras, and other conventional storage devices.
Preview Before Recovery. To make sure the file contents are alright, it enables you to preview lost files before the actual recovery.
Now download the EaseUS Data Recovery Wizard and follow the guide below to unformat HDD.
Steps to Unformat HDD with EaseUS Data Recovery Wizard:
Note: To guarantee a high data recovery chance, install EaseUS data recovery software on another disk instead of the formatted disk. 
Step 1. Launch EaseUS Data Recovery Wizard. Choose the hard drive partition which you've accidentally formatted and click "Scan".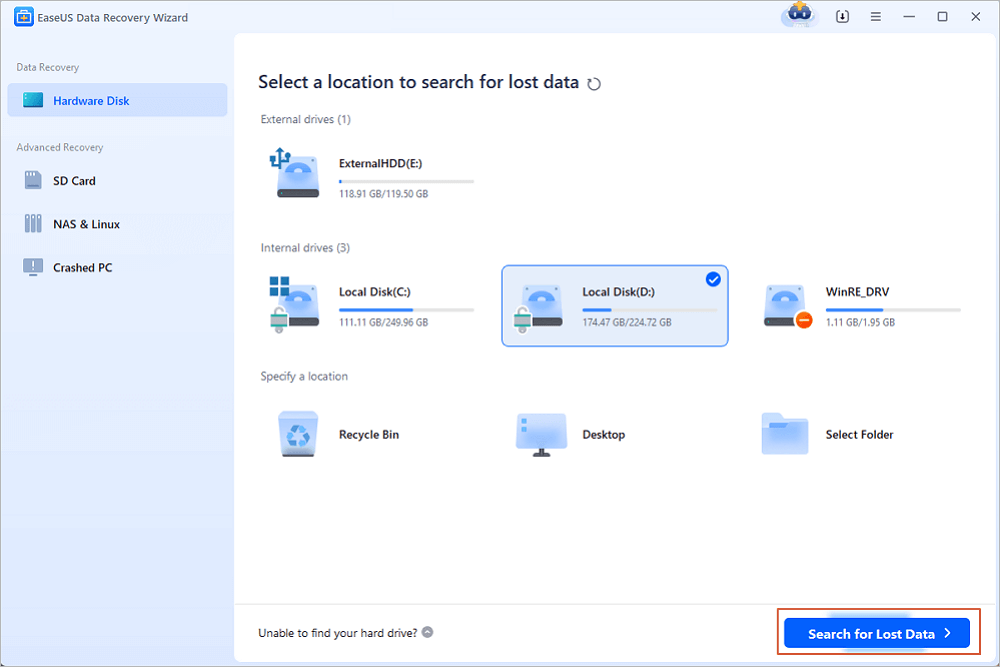 Step 2. This formatted hard drive recovery software will start scanning for all the lost data and files. After scanning, you can click "Filter" to filter a specific file type to quickly find files you need. Or click Search files or folders to select data that you want to recover.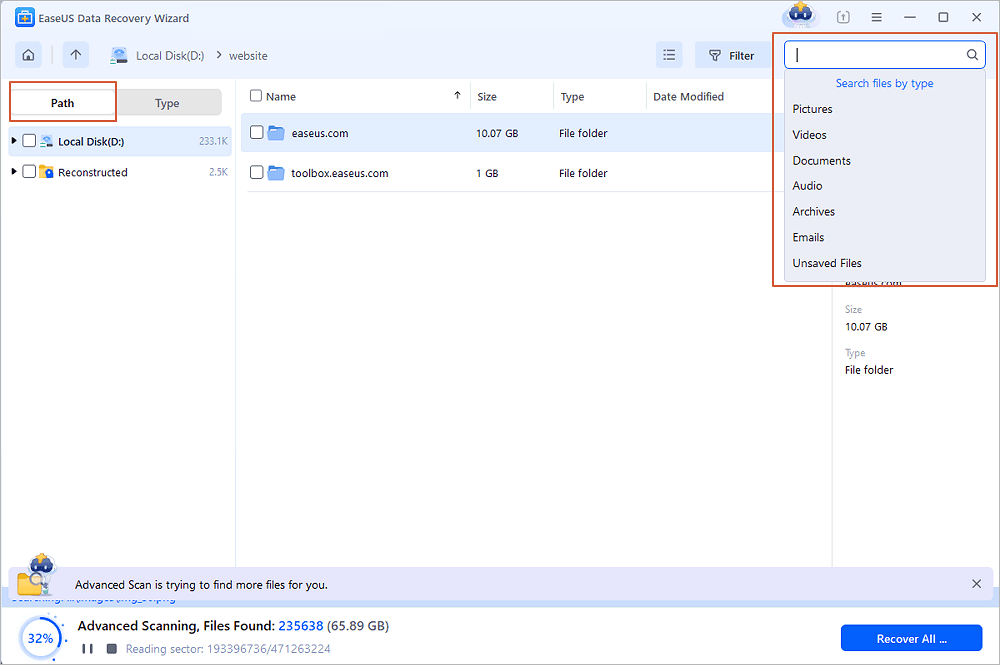 Step 3. Preview the scanned files. Then, select the ones that you wish to recover and click "Recover". Choose a new location to store the files and click "OK".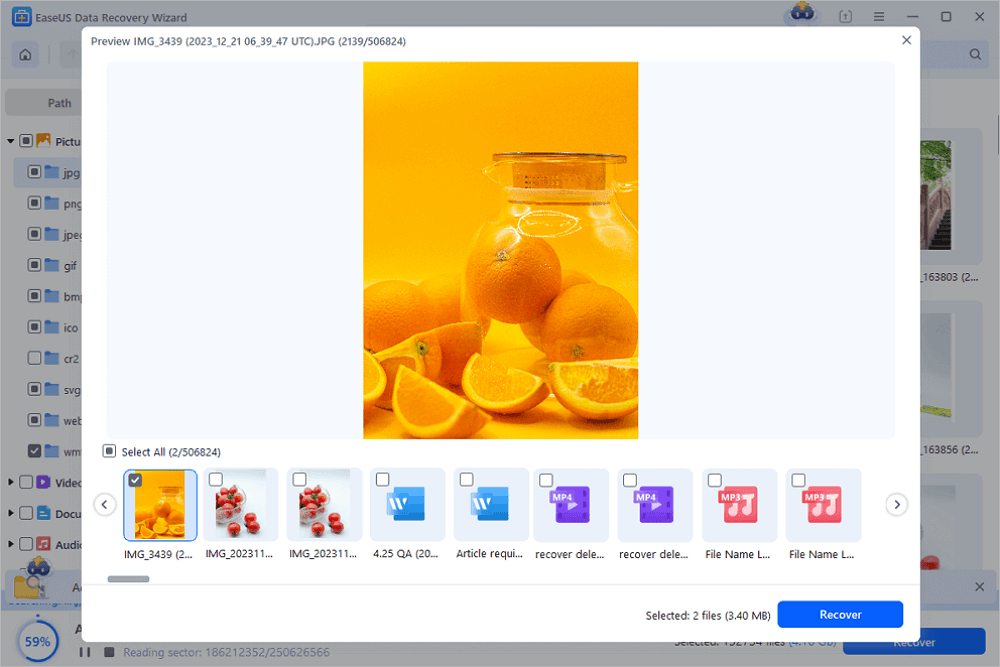 As long as your formatted files are not overwritten by new content, EaseUS Data Recovery Wizard will help to get back all your lost files from the hard drive. If the 
EaseUS Data Recovery Services
Click here to contact our experts for a free evaluation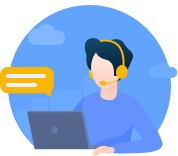 Consult with EaseUS Data Recovery Experts for one-on-one manual recovery service. We could offer the following services after FREE diagnosis:
Repair corrupted RAID structure, unbootable Windows OS and corrupted virtual disk file (.vmdk, .vhd, .vhdx, etc.)
Recover/repair lost partition and re-partitioned drive
Unformat hard drive and repair raw drive (BitLocker encrypted drive)
Fix disks that become GPT protected partitions
Why Can We Unformat HDD?
In this part, we will demonstrate the theory of unformatting a hard drive. If you want to know why a formatted hard drive can be recovered. Keep reading and check more details.
For all the storage devices, there are two types of format: quick format and full format. A quick format only writes the blocks that contain the file system structure and delete all files from the device, while a full format writes zeroes to all data sectors. After a quick format, the data are still on the hard drive and you just don't have the access to it. By rebuilding the volume, you can access and recover the formatted files.
However, as mentioned, overwritten data cannot be recovered, which means the data lost after a full format cannot be retrieved. Luckily, in Windows, a quick format is the default format option. Thus, if you accidentally formatted a hard drive, it is a quick format and you can unformat your hard drive using EaseUS Data Recovery Wizard software.
The Bottom Line
When you accidentally formatted a hard drive, USB flash drive, memory card, or other storage devices, don't worry. Stop using your device and apply data recovery software to unformat your hard drive. Then you will get all your files back.

Brithny is a technology enthusiast, aiming to make readers' tech life easy and enjoyable. She loves exploring new technologies and writing technical how-to tips. On her spare time, she loves sharing things about her favorite singer - Taylor Swift on her Facebook or Twitter.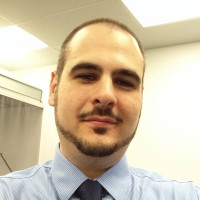 Approved by Evan Galasso 
Evan Galasso is a digital forensics and data recovery engineer with over 10 years of experience in the field. He presents opinions on the current state of storage media, reverse engineering of storage systems and firmware, and electro-mechanical systems of SSDs and HDDs.