Diskpart VS Hard Drive Formatting Software
Hard disk formatting, including any other storage devices such as USB flash drive, pen drive, and memory card, is meaningful and helpful in solving some device related issues. Let's give some examples.
1. Incompatible file system error - in most cases that you have to convert FAT32 to NTFS or NTFS to FAT32 by means of formatting so that the specific drive can be put into use on Windows, Mac or other platforms.
2. To clean install Windows OS on a hard drive, formatting is the primary job.
3. The hard drive is corrupted or develops bad sectors. Or the access is denied due to the RAW file system, then Windows asks you to format it before you can use.
Actually, there are still many situations that require you format your hard disk. Generally, there are three ways to initiate the task, either using Windows quick format, Windows command prompt, or a free third-party hard drive format tool.
Windows quick formatting is easy to get started but with limited functions. So the last two options become the best choices. What's the difference though? And which way fits you the best?
First, hard disk formatting through Windows Command Prompt is widely known by users, who get used to managing a computer with diskpart command.
Second, average users who are with little technical background are not suggested to format with cmd for it's prone to cause error such as diskpart has encountered an error access denied, and no professionals are there to give you a support.
 Warning

Both formatting solutions will erase hard drive data completely, so make sure that you have backed up all important data before the operations.
How to Format Hard Drive from Command Prompt
To format a hard drive using cmd via Command Prompt, follow the diskpart commands below carefully. Try your best to avoid any mistakes.
Step 1: In Windows 10, for example, type cmd in the search box, you can get the best match called Command Prompt. Right-click on it and choose "Run as administrator".
Step 2: On the Command Prompt black window, type diskpart and press "Enter".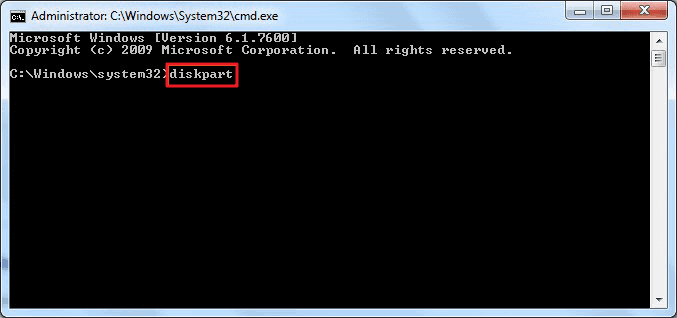 Step 3: Now type list disk and press "Enter". All the disk drives will be listed, including your external drives that connected to the computer.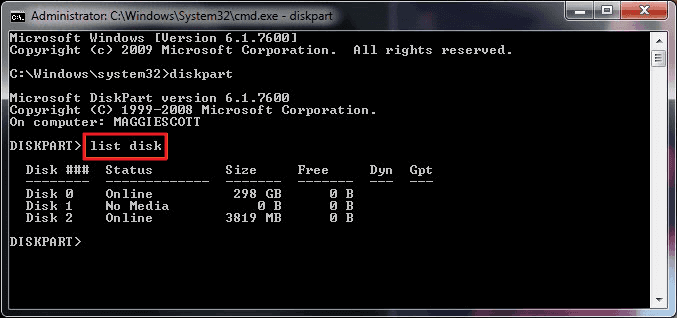 Step 4: Refer to the list disk information, type select disk + disk number, for example, select disk 1 and press enter. You're telling diskpart to format disk 1.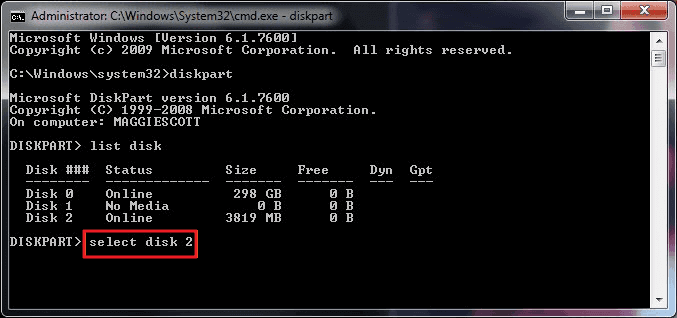 Step 5: Go on to type clean. This step starts to clean up all files and folders on the selected hard disk.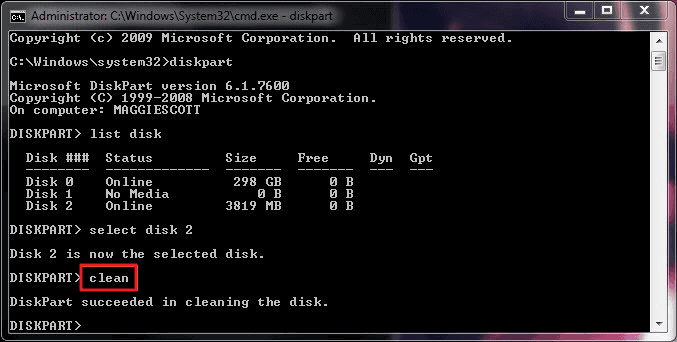 Step 6: Type create partition primary and press "Enter".
Step 7: After diskpart successfully created the specified partition, type format fs=ntfs (or format fs=exfat) and press "Enter". You're telling diskpart to format the drive with a file system, let it be NTFS, exFAT, etc.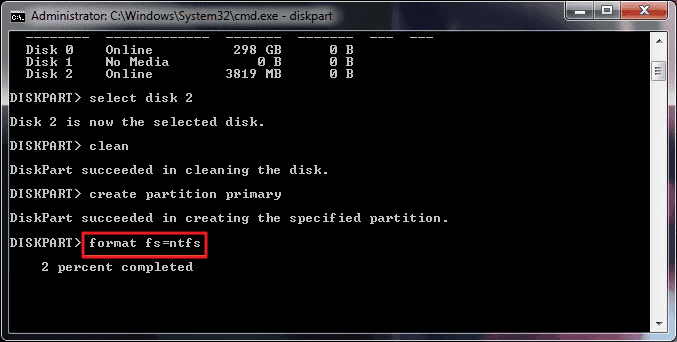 Step 8: At last, assign a drive letter to the newly created partition by typing assign.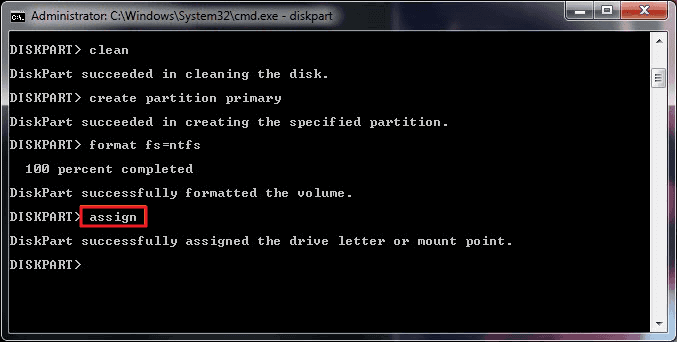 That's a complete guide of formatting hard disk with diskpart format commands.
How to Format Hard Drive with Hard Drive Formatting Software
The recommended hard drive formatting software for Windows 10, 8, 7, XP or Vista is EaseUS Partition Master, a free partition manager that offers easy steps to format an internal HDD or external USB stick, pen drive or SD card. Much easier to handle than the command prompt.
Step 1: Run EaseUS Partition Master, right-click the hard drive partition you intend to format and choose "Format".
Step 2: In the new window, set the Partition label, File system (NTFS/FAT32/EXT2/EXT3), and Cluster size for the partition to be formatted, then click "OK".
Step 3: Then you will see a warning window, click "OK" in it to continue.
Step 4: Click the "Execute Operation" button in the top-left corner to review the changes, then click "Apply" to start formatting the partition on your hard drive.
Smaller cluster size makes less wasting of disk space. The smaller cluster size is, the bigger file allocation table (FAT) will be. The bigger the FAT is, the slower the operating system works with the disk.