Easiest Way to Create EXT2/EXT3 Partitions in Windows
Linux operating system is fading away from our sight. Still, many people are holding to it due to work or personal interest. To make the internal hard drive or other external removable drives being recognized by Linux operating system, they have to come with EXT2/EXT3/EXT4 and Linux Swap file system. Do you know how to create Linux partitions from Windows operating system?
There are two ways to create EXT2/EXT3/EXT4 based Linux partitions on a Windows machine. First, boot computer using a Linux based live CD and create partitions from there; second, use a third-party Linux partition manager to format a disk, USB flash drive or memory card with the EXT2/EXT3/EXT4 file system.
Guide: How to Create EXT2/EXT3 Linux Partitions in Windows?
As you can tell that formatting a drive into the file system that Linux requires is much easier than creating one from the CD. So, what's the most recommended EXT2/EXT3 format tool that runs on Windows? There's plenty of free partition software that offers "format partition" feature, such as Paragon Partition Manager, however, it does not support the creation of Linux based file systems, neither do many others. Luckily, among all the Linux based file systems (EXT2/EXT3/EXT4/Swap), EaseUS Partition Master supports formatting hard drive into the former two file systems: EXT2 & EXT3.
To create EXT2/EXT3 hard drive or format FAT32/NTFS hard drive, USB flash drive & memory card to EXT2/EXT3 with EaseUS Partition Master, follow the guide behind.
Step 1. Right-click on the target drive and choose "Format partition".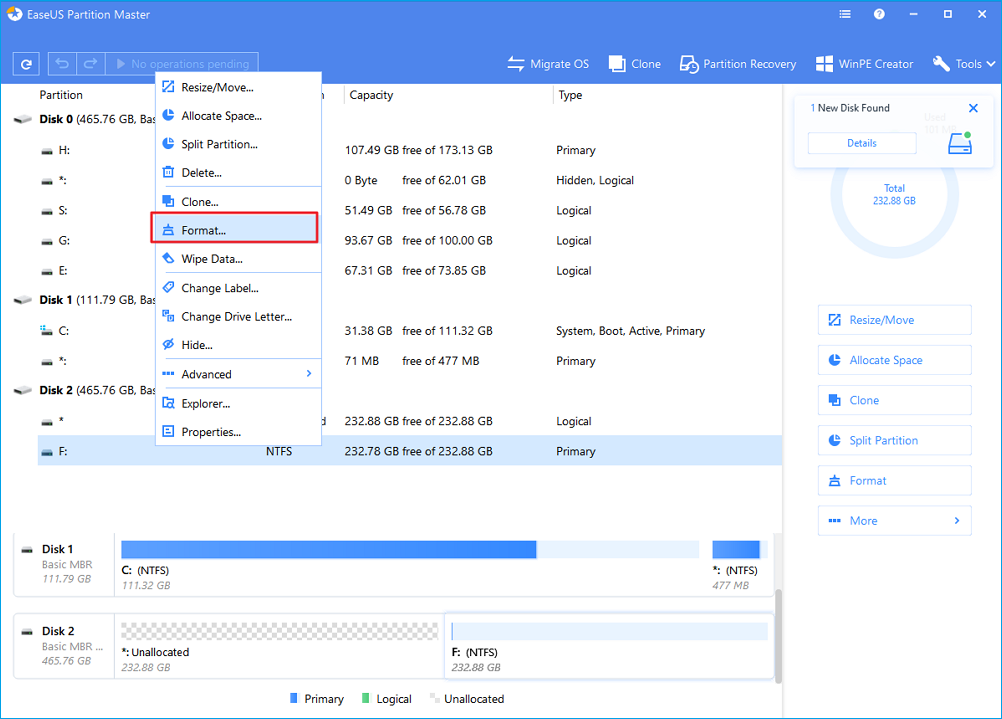 Step 2. A mini window pops out, on which you can edit the partition label, and choose a file system. Here you should choose either EXT2 or EXT3. Click "OK".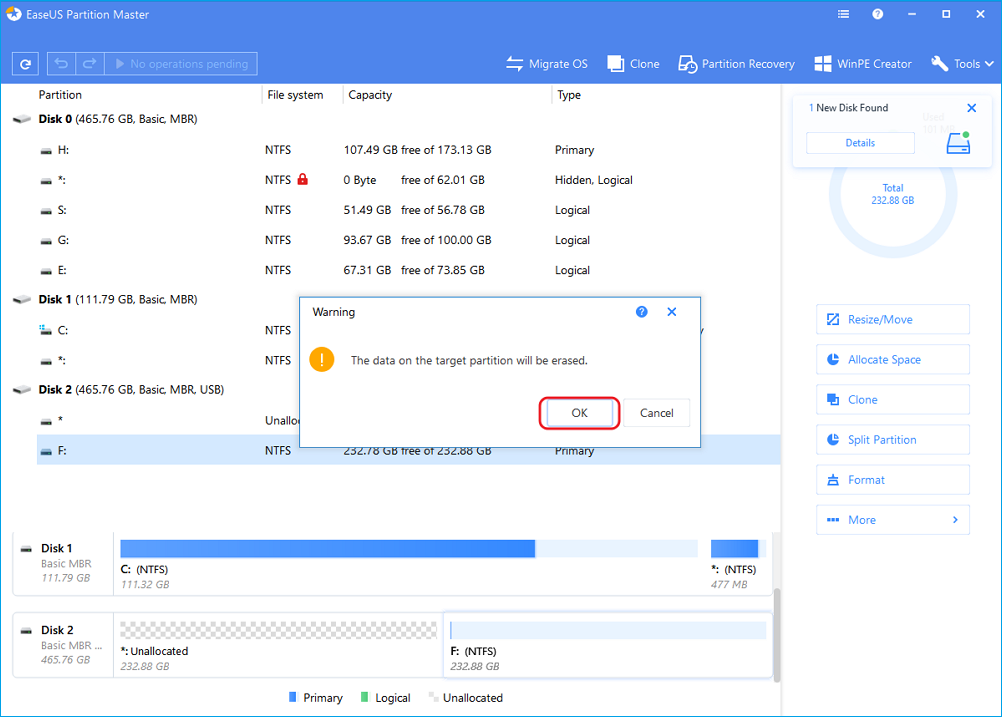 Step 3. Click "Apply". Now you've created an EXT2/EXT3 hard drive that can be used on a Linux computer.