Question: Does Formatting a Drive Erase Everything? Yes or No?
Answer: No!
Formatting is regarded as a normal way to clean up or empty a storage device, like a hard drive or USB flash drive, in Windows computers. However, does formatting a drive erase everything? The answer is no!
What Does Formatting a Drive Do 
So what happens if I format a drive? Some of you may have the same doubt. Find out the answer here.
Formatting is a process that prepares your hard drive, external hard drive, USB, SD card, etc., storage devices ready for a specific usage by using Windows File Explorer or Disk Management, or format command. 
So what does formatting do to a drive? Check it out:
Deleting all saved data. 
Resetting the file system - to NTFS, FAT32, etc.
Removing some malware, viruses, spyware, from the target drive.
According to EaseUS data recovery experts, formatting doesn't erase files but delete everything on a disk, which makes formatted file recovery even more difficult than deleted file recovery. Fortunately, professional EaseUS Data Recovery Wizard can help undo the format. 
Is Formatting the Same as Wiping? Which Should I Choose?
So what's the difference between formatting a disk and wiping a hard drive? Check the comparison table here:
| Comparison | Formatting (Quick Format) | Wiping |
| --- | --- | --- |
| Data Damage Extent | Delete data | Permanently erase data |
| Working Logic | Regenerate file system structure, resetting file system, marking disk as writable. | Completely wipe up all data, overwrite or wipe every part of the drive |
| Data Recovery Possibility | Yes | No |
According to the comparison table, you can tell that formatting is a quick process to empty a disk, resetting the file system. While wiping is a complete way to clean up the whole disk, erasing all files.
When to use formatting or wiping? Here is the EaseUS editors' recommendation: 
To quickly empty a hard drive, external USB, or SD card and delete everything, you should use formatting.
To erase a hard drive or computer for new usage or sale, you should use wiping.
 Important

As both formatting and wiping all will cause file loss issues, it's important that you create a backup of important disk data in advance. Otherwise, you'll have to turn to reliable format data recovery software for help. 
How to Format a Hard Drive, Deleting Everything
So you may want to know how to quickly format a hard drive, or deleting everything on your computer. Here is a brief guide that you may follow to format a hard drive partition in Windows 10 by using File Explorer:
Step 1. Press "Windows key + E" to open Windows File Explorer.
Step 2. Right-click on the target hard drive partition and select "Format".
Step 3. On the format window, set the file system as NTFS for the hard drive.
Step 4. Check "Quick Format" and click "Start".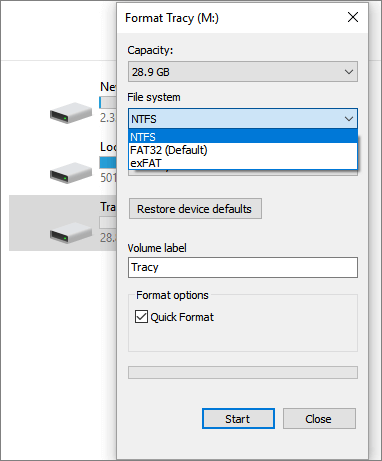 Step 5. When the formatting complex, click "OK" to finish.
If you prefer to format a whole disk on your computer, repeat the process to format all partitions on your hard drive. For more ways, refer to [5+ Ways] How to Format Hard Drive in Windows 10. 
Note that you can't directly format a system C drive with the introduced way as listed above as Windows doesn't allow you to do so. If you have this need, follow to see: How to Format C Drive.
If you fail to back up files before formatting, we have a format recovery solution listed at the end of this page to help you out of file loss dilemma. 
How to Wipe Hard Drive, Erasing Everything on a Disk
Note that Windows doesn't allow you to erase or wipe a whole OS or data disk, which may cause serious file loss or OS unbootable issues. However, when you need to clean up a whole disk, erasing everything to sell the computer or a disk or resetting a disk for new usage, you'll need a reliable way to wipe the drive.
Wiping a hard drive can never be done on your own. Here, EaseUS Partition Master with its Wipe feature can help.  Note: Wiped disk data is unrecoverable, so please make sure that you've backed up all vital files. 
See how to completely wipe a hard drive in a few clicks:
We've set two options for you to wipe data. Choose the one you need.
Option 1.  Wipe Partition
Right-click the partition you want to erase data from, and choose "Wipe".
In the new window, set the time for which you want to wipe your partition, then click "OK".
Click the "Execute 1 Task(s)" button in the lower right corner, check the changes, then click "Apply".
Option 2. Wipe Disk
Select the HDD/SSD. And right-click to choose "Wipe Disk".
Set the number of times to wipe data. (You can set to 10 at most.) Then Click "OK".
Click "Execute 1 Task(s)" and then click "Apply".
How to Recover Files after Formatting or Wiping Hard Drive [2 Ways]
So how to recover files after formatting or wiping a hard drive? Here you have two ways to go:
#1. Recover Formatted or Wiped Data from Backup
1. Connect the data backup disk to your computer.
2. Open the file folder and find the formatted or wiped data from the backup.
3. Copy and save the files back to your disk.
Note that if you don't have an advanced backup of the formatted or wiped data, turn to the next method.
#2. Recover Formatted Files Using Data Recovery Software
When you formatted or erased a disk without a backup of the lost files, stop using your disk. Turning to professional data recovery software for help.
Here, EaseUS Data Recovery Wizard with its quick and advanced scan modes will thoroughly find all lost files from your drive.
Step by Step Guide to Recover Files after Formatting:
Note: To guarantee a high data recovery chance, install EaseUS data recovery software on another disk instead of the formatted disk. 
Step 1. Launch EaseUS Data Recovery Wizard. Choose the hard drive partition which you've accidentally formatted and click "Scan".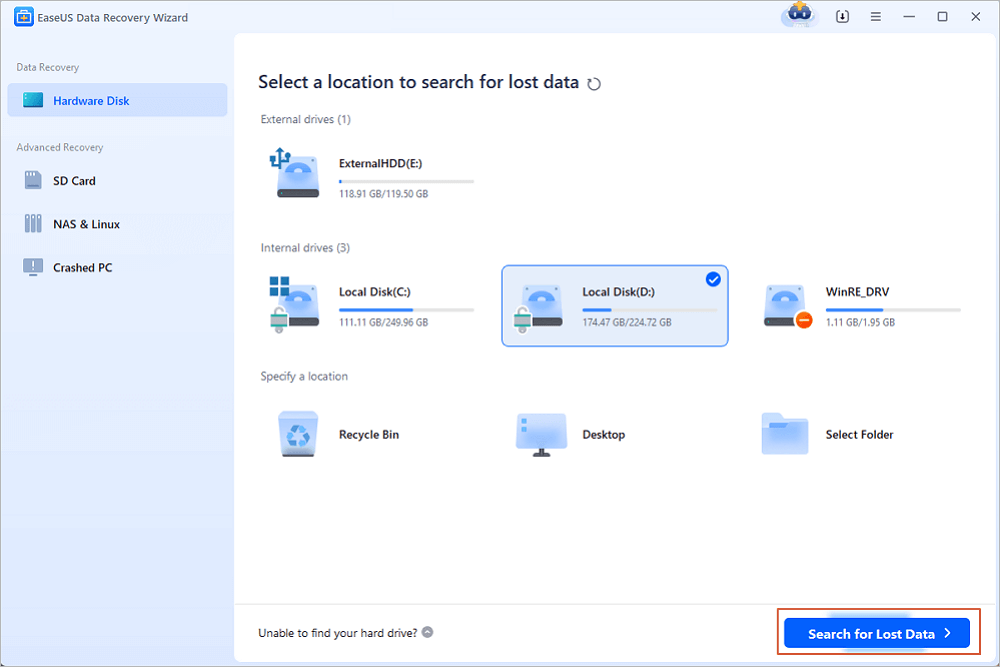 Step 2. This formatted hard drive recovery software will start scanning for all the lost data and files. After scanning, you can click "Filter" to filter a specific file type to quickly find files you need. Or click Search files or folders to select data that you want to recover.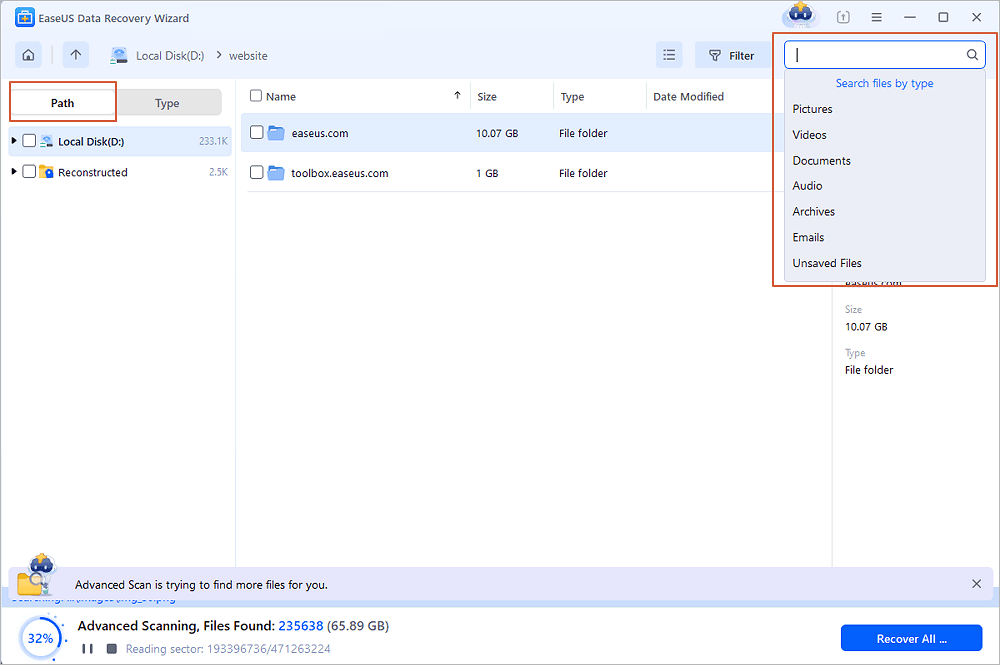 Step 3. Preview the scanned files. Then, select the ones that you wish to recover and click "Recover". Choose a new location to store the files and click "OK".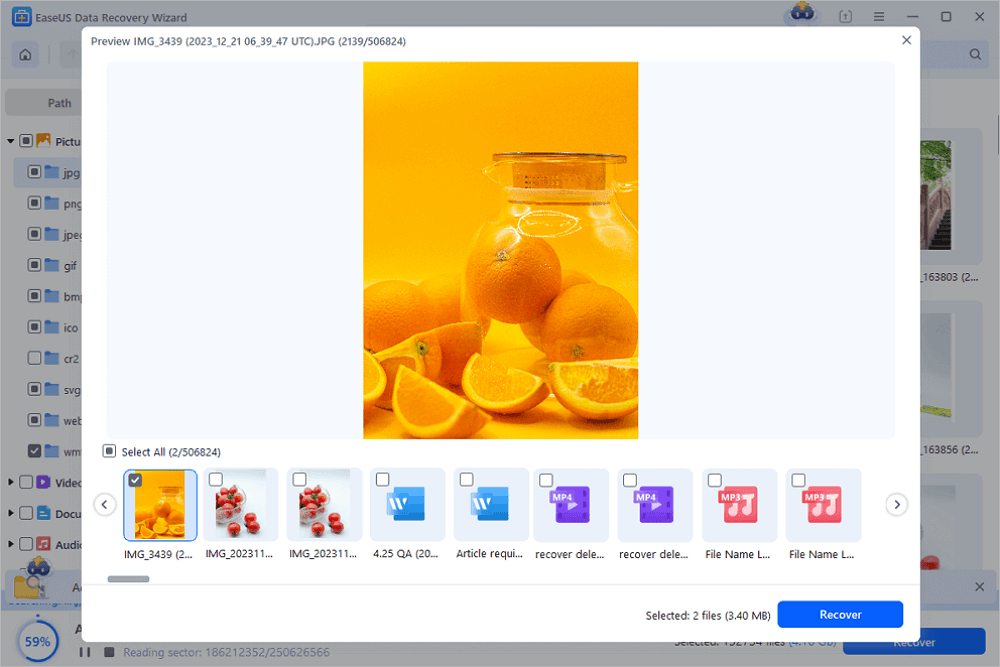 Formatting Doesn't Erase Disk Data But Causes File Loss, Backup Data Before Formatting
On this page, we answered the question of "Will formatting erase everything on a drive" and the answer is NO.
We also explained the difference between formatting and wiping a disk. So when to choose to format or wipe a disk?
Here is our suggestion from EaseUS Software:
1. To quickly set a disk for data saving or new usage, such as changing disk file system, try formatting.
2. To fully clean up a computer or reset a disk for sale, wiping disk is more secure.
Also, remember to back up all your important files first. If you failed to create the backup, EaseUS Data Recovery Wizard can be your last chance. 

Roxanne is one of the main contributors to EaseUS and has created multiple posts on digital devices like PCs, Mobile phones, tablets, Mac, etc. She loves to share ideas with people of the same interest.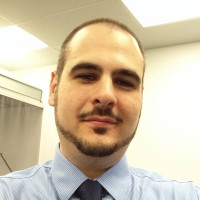 Approved by Evan Galasso 
Evan Galasso is a digital forensics and data recovery engineer with over 10 years of experience in the field. He presents opinions on the current state of storage media, reverse engineering of storage systems and firmware, and electro-mechanical systems of SSDs and HDDs.