Do you need to recover lost files after a quick format? Follow the quick format recovery solution below to bring back your formatted files and unformat your device usable again:
Can I Still Recover Files after Quick Format
"I accidentally quick formatted a hard drive and lost some important files saved in that drive. Can I possibly undo the format and recover data after quick format?
Please let me know if you have any reliable quick format recovery tool or software for a recommendation. Thanks!"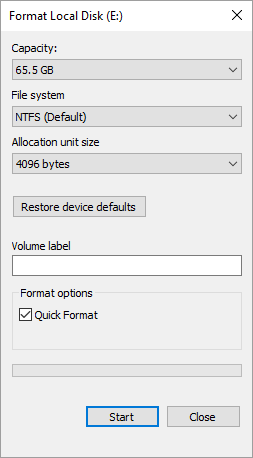  Important

To bring all your lost files back, stop using your formatted device immediately once you complete quick formatting.
This article offers you an easy and safe recovery software - EaseUS Data Recovery Wizard in Part 1 to help you restore all lost data. With this reliable quick format recovery tool, you can recover data files from a formatted drive, partition, or external storage device in three simple steps.
Part 1. How to Perform Quick Format Recovery - Undo Quick Format
Applies to: Help you unformat a hard drive and recover data from a disk that was quickly formatted by mistake.
In this part, you'll learn:
1. What tool can be used to recover data from a disk that was quick formatted
2. How do you unformat a hard drive, perform quick format recovery
Formatting is unlike removing files to the Recycle Bin, you can't simply perform recycle bin recovery to get all lost files back after quick format. It's more complex for unformatting a storage device and recover all formatted data. Therefore, you'll need to turn to a reliable format recovery tool for help.
2022 Best Quick Format Recovery Tool Free Download
To recover lost data, EaseUS Data Recovery Wizard is an ideal choice. It enables you to rescue lost files from formatted drives with a corrupted file system, invalid or RAW issues. It fully scans the formatted device and list all found files for preview on its scanning result window.
What else can EaseUS quick format recovery tool do:
Recover files from all data loss issue, like software crash, virus attack, accidental deletion, RAW issue, hard disk damage, etc.
Recover from hard drive, partition, SD card, USB flash drive, memory card, and other storage devices.
Support to retrieve file types, like photos, videos, audio files, emails, documents, etc.
Let's see how to perform quick format recovery and recover files from a formatted disk on your own.
#1. Perform Quick Format Recovery - Recover Files from Quick Formatted Drive
Note: To guarantee a high data recovery chance, install EaseUS data recovery software on another disk instead of the formatted disk. 
Step 1. Launch EaseUS Data Recovery Wizard. Choose the hard drive partition which you've accidentally formatted and click "Scan".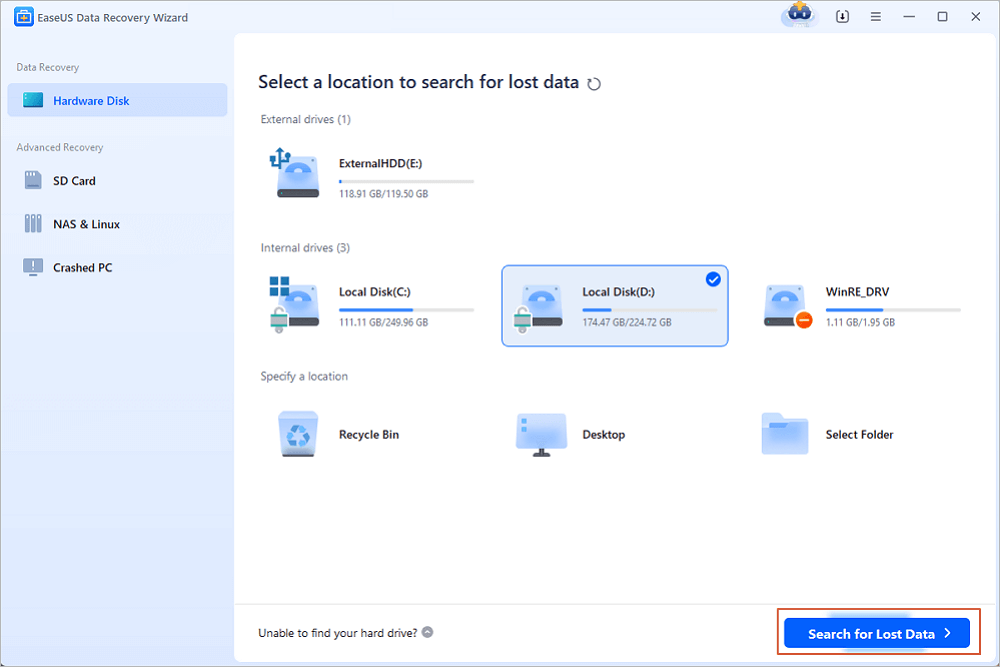 Step 2. This formatted hard drive recovery software will start scanning for all the lost data and files. After scanning, you can click "Filter" to filter a specific file type to quickly find files you need. Or click Search files or folders to select data that you want to recover.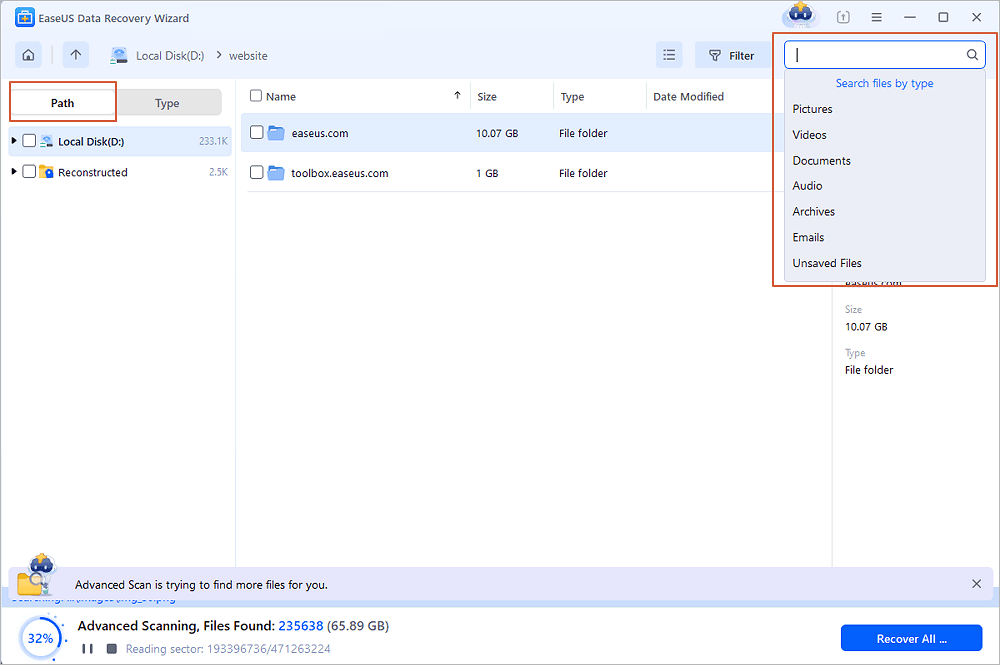 Step 3. Preview the scanned files. Then, select the ones that you wish to recover and click "Recover". Choose a new location to store the files and click "OK".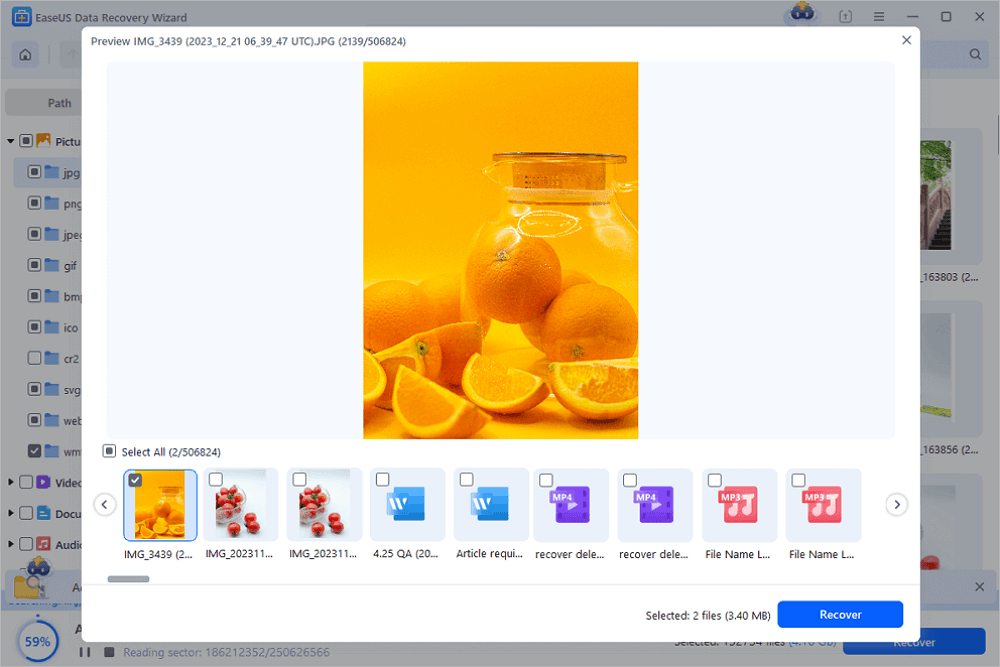 Note that if you want to revert the formatted device to its previous file system, please save the recovered data to another secure location first. Then, move to the tips below unformat the drive.
Bonus Tip: If EaseUS quick format recovery tool doesn't find your lost formatted data, you may also turn to EaseUS data recovery service for a try.
EaseUS Data Recovery Services
Click here to contact our experts for a free evaluation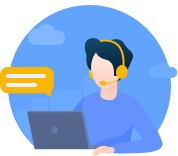 Consult with EaseUS Data Recovery Experts for one-on-one manual recovery service. We could offer the following services after FREE diagnosis:
Repair corrupted RAID structure, unbootable Windows OS and corrupted virtual disk file (.vmdk, .vhd, .vhdx, etc.)
Recover/repair lost partition and re-partitioned drive
Unformat hard drive and repair raw drive (BitLocker encrypted drive)
Fix disks that become GPT protected partitions
#2. Undo Quick Format - Unformat Hard Drive to Its Previous State
Some of you may have changed the device file system while quick formatting the device. And if you prefer to revert it back to the previous format, you may try the following tips for help:
Step 1. Connect the formatted external device to your computer.
Step 2. Open Windows File Explorer, right-click the formatted drive, and select "Format".
Step 3. Set the file system back to the previous format, click "Start".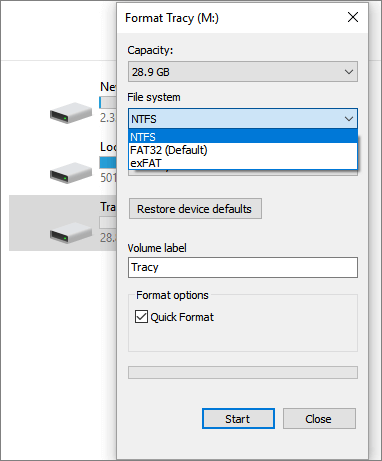 Normally, it's suggested that you set a proper file system for the storage device - NTFS for Windows hard drive partition, FAT32/exFAT for external hard drive devices.
After this, you are good to save the recovered data back to your storage device and continue using the device again.
Part 2. Overview of Quick Format
After recovering data from the formatted hard drive, if you want to learn more things about Quick Format, stay here. This part includes everything you need to know about Quick Format:
1. What is a quick format
2. Does quick format erase all data
3. Why could you recover data after quick format
Quick Format vs. Full Format
To help you better understand what is quick format, we'll compare Quick format and Full format (also known as Complete format) - two basic methods to format a hard drive partition:
The difference between Full Format and Quick Format is whether the volume will scan the bad sectors.
Full Format is a formatting process that will remove the address files and scan bad sectors on a storage device, so as completely reset the target device.
Quick Format is a process to quickly set a storage device ready with full capacity by removing all saved data and resetting its file system valid, which will skip all bad sectors.
Does Quick Format erase all data?
Not really. A Quick Format takes half the amount of time as a Full format. Quick Format only removes the saved data on your target device instead of completely erasing them.
Is it possible to recover lost data after quick format a hard drive? Yes!
Why could you recover data after quick format?
Why is it possible? First, we can confirm that quick format only removes data from the target device not wiping nor erasing. Normally, the quick format only rebuilds the file system, while the data area won't be damaged.
Therefore, to recover quick formatted drive or storage devices and all important files is possible if you stop using the drive immediately.
As shown in part 1, in order to undo quick format, you'll need professional data recovery software to recover all the lost data and then revert the file system back to its previous state.
Bonus Tip: How To Safely Perform a Quick Format without Losing Data
So how to safely quick format a device without losing any data? Follow the tips below, you'll quickly make your drive ready:
#1. Back-Up Data to Another Device in Advance
To avoid unnecessary data loss due to quick format, it's always a smart choice that you create a backup in advance. To do so, you have two options:
One is to manually copy and paste valuable files to another location one by one. (Time-Consuming)
The other one is to select and back up all valuable data at one time with the help of reliable file backup software.
#2. Use the Default File System While Quick Formatting A Disk
If you don't have a specific need in changing the file system, it's also suggested that you should use the default file system provided by Windows when you quick format a drive.
In part 1, we introduced the way to undo quick format using Windows file explorer to you, you can also follow the same steps to execute a quick format. Just don't change the file system.
Here, we'll show you how to quick format a hard drive using Disk Management:
Step 1. Connect the external hard drive to your computer.
Step 2. Right-click "This PC/My Computer", click "Manage", and select "Disk Management".
Step 3. Right-click the target drive and select "Format".
Step 4. Tick "Perform a quick format" and click "OK" to quickly format your target drive.
Note: Don't change the file system as shown below. Just use the default format for your drive.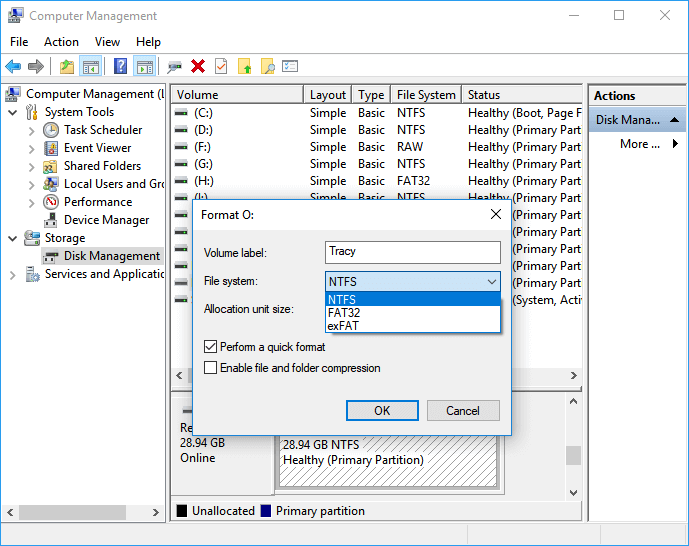 After this, your drive is formatted and you can use it for saving data or other usages again.
There is also a video guide for you to learn how to recover formatted hard drives.
The Bottom Line
On this page, we provided a reliable quick format recovery tool - EaseUS Data Recovery Wizard to help you perform format file recovery from a storage device. If you changed the device file system, you can also reformat the drive to revert its format to the previous state.
Besides, we also collected some basic information about Quick Format and even offered extra tips to help you safely quick format a device without losing any data by creating a backup in advance and use the default file system recommended by Windows.
Quick Format FAQs
If you still have some other questions about Quick Format, check the questions and answers below. You may find a satisfying solution here:
1. How long does it take to quickly format a hard drive?
Some of you may want to know how long should a quick format take on a hard drive. There are many factors that may affect the quick format speed, for example:
Format tool for quick format
Used space on your device
USB connection cable for external storage device - 2.0, 3.0 or 4.0
Estimated, if you quick format a 50GB or smaller drive, it takes about 3-5 minutes. If you quick format a 50-500GB drive, it takes 20 to half an hour or so. As for 1TB or 2TB drives, it may take about 1-3 hours or even longer to complete the quick format.
2. Can I recover files from a low-level formatted drive?
The answer to "can you recover data after low-level format" depends on how you proceed with the formatting process. As the low-level formatting process lasts a very long period, you may still have a chance of data recovery from the below situations:
1. Low-level format didn't utterly finish.
2. Low-level format procedure stopped or you halted the operation.
3. The data sectors of storage devices didn't get wiped or were partially removed.
3. What do I do if the computer says "Windows was unable to complete the format"?
There are many causes that may prevent Windows from completing the format process on your devices. Here are 7 fixes that you can apply to get rid of the "Windows was unable to complete the format" error and successfully format your device:
#1. Use EaseUS Partition Master
#2. Run Diskpart  Command
#3. Use Disk Management
#4. Clear Virus
#5. Remove Write Protection
#6. Check and Fix Disk Error
#7. Repair Bad Sectors
For a step-by-step guide, please refer to: How to Fix "Windows Was Unable To Complete The Format" Error for help.

Cedric Grantham is one of the senior editors of EaseUS who lives and works in Chengdu, China. He mainly writes articles about data recovery tutorials on PC and Mac and how-to tips for partition management. He always keeps an eye on new releases and loves various electronic products.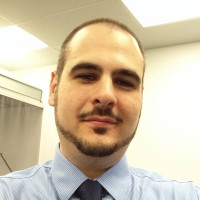 Approved by Evan Galasso 
Evan Galasso is a digital forensics and data recovery engineer with over 10 years of experience in the field. He presents opinions on the current state of storage media, reverse engineering of storage systems and firmware, and electro-mechanical systems of SSDs and HDDs.