Can I Recover Data after Low-Level Format
"I've reformatted my hard drive and reinstalled Windows but nothing else. I've looked at several hard drive recovery options and many say they can recover data after reformatting but the reformat I did was a low-level reformat, not the quick format. Is it technically possible to recover files after a low-level reformat?"
Most people know that formatting can help them clean up hard drive and storage devices at once without extra operations. However, most of them don't know formatting includes two different levels - high-level and low-level.
Normally, Windows Explorer right-clicking formatting, Disk Management format volume and even CMD: format fs =ntfs or format fs =fat32 are all the high-levels. The lost data after high-level formatting can be restored by using EaseUS Data Recovery Wizard.
As for the low-level, it needs to be executed by using third-party low-level format tools such as HDD Low-Level Format, Iformat command in DOS or format tools provides by its manufacturers such as Seagate and WD. Can you recover data after performing such an operation on your device? Read on to find the answer.
Overview of Low-Level Format Data Recovery
Looking into the possibility of low-level format recovery, it's highly important to understand its working principle. It's said to totally wipe and reset drives by leaving it with empty platters. Technically speaking, it destroys the data structure which makes data restoration impossible. So is there a tiny chance of restoring data from this level formatting?
The answer to "can you recover data after low-level format" depends on how you proceed with the formatting process. As the low-level formatting process lasts a very long period, you may still have a chance of data recovery from the below situations:
1. You did the format but it's very likely that the formatting on your hard drive or storage devices didn't utterly finish.
2. You were in the middle process of formatting device, the procedure stopped or you halted the operation.
3. The data sectors of storage devices didn't get wiped or were partially removed.
How to Recover Data After Incomplete Low-Level Format
Normal users, who are staying with any one of the above-listed cases, can take a breath from the low-level format with the right methods of low-level format recovery. Check the provided methods below for data recovery:
# 2. Use Data Recovery Software to Restore Data (from Interrupted or Unfinished Low-Level Format)
When the formatting process of low level gets interrupted, halted or the data sectors didn't get fully wiped out, you can definitely apply professional format recovery software for help.
EaseUS Data Recovery Wizard, being featured with a quick scan and deep scan functions, can deeply search all formatted data on every sector. It's renowned for retrieving data after performing a quick format in Windows file explorer as well as a thorough format in Windows Disk Management. Although it's not 100% guaranteed, however, it's a worth shot to recover data after format.
# 2. Turn to Manual Data Recovery Service for Help
EaseUS Data Recovery Services
Click here to contact our experts for a free evaluation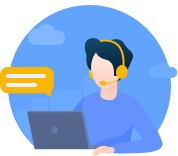 Consult with EaseUS Data Recovery Experts for one-on-one manual recovery service. We could offer the following services after FREE diagnosis:
Repair corrupted RAID structure, unbootable Windows OS and corrupted virtual disk file (.vmdk, .vhd, .vhdx, etc.)
Recover/repair lost partition and re-partitioned drive
Unformat hard drive and repair raw drive (BitLocker encrypted drive)
Fix disks that become GPT protected partitions
Personal users, vital companies or organizations who are not urgent can also afford great money on some special tools or local data recovery service providers for help. But the success rate of data recovery cannot be guaranteed.
Protect Data from Formatting
Comparing to find a reliable method for restoring data after all levels of formatting, what matters more is to find a reliable way to protect your data from formatting. EaseUS software has offered a complete plan for you to apply and protect data.
Back up essential data regularly
Normally, having a backup of essential data saved on an external hard drive or even Cloud will perfectly prevent data loss from formatting, deletion, and other issues. You can either choose to copy files or create a full backup of all files on your storage devices at once with the help of professional file backup software. 
Here we'd like to recommend you to try EaseUS Todo Backup. It enables to you selectively back up files, a whole disk partition, and even Windows system within only 3 simple steps:
Step 1: Launch EaseUS Todo Backup software and then choose "File Backup", "Disk/partition Backup" or "System Backup" for different backup purpose.
Step 2: Choose the system, disk partition, files that you want to back up. Then select a destination where you want to store the backup file.
Step 3: Click "Proceed" to start the data backup process.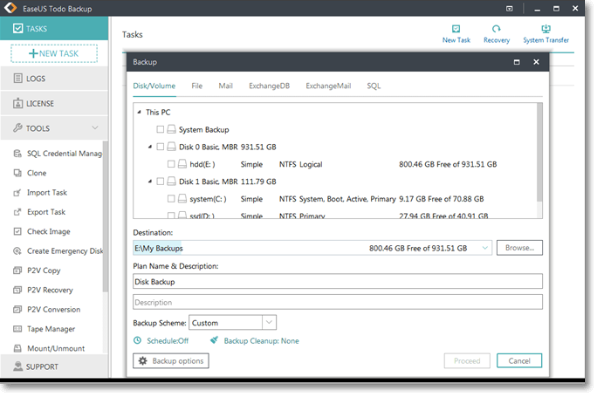 Cedric Grantham is one of the senior editors of EaseUS who lives and works in Chengdu, China. He mainly writes articles about data recovery tutorials on PC and Mac and how-to tips for partition management. He always keeps an eye on new releases and loves various electronic products.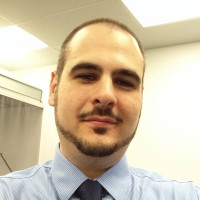 Approved by Evan Galasso 
Evan Galasso is a digital forensics and data recovery engineer with over 10 years of experience in the field. He presents opinions on the current state of storage media, reverse engineering of storage systems and firmware, and electro-mechanical systems of SSDs and HDDs.