Losing important data can be a frustrating and even devastating experience. Whether you've accidentally deleted an important file or suffered a hard drive failure, the pain of hard drive data loss is all too real. Fortunately, hard drive recovery is often possible. You can recover files from a hard drive with or without software. The solutions differ according to the hard drive data loss causes.
4 Most Common Reasons for Hard Drive Data Loss
Hard drive data loss can occur for a variety of reasons. Some hard drives fail due to physical damage, while others may suffer from logical damage. In other cases, hard drives can become corrupted due to software errors or malware. Here are some of the most common hard drive data loss reasons:
Hard Drive Formatting
There are several ways that hard drive data can be lost. One way is through hard drive formatting. When you format a hard drive, all of the data on the drive is erased. This can happen if you accidentally format the wrong drive, or if you intentionally format a drive to clean it or prepare it for use. Once the data is gone, it's very difficult to carry out a formatted hard drive recovery.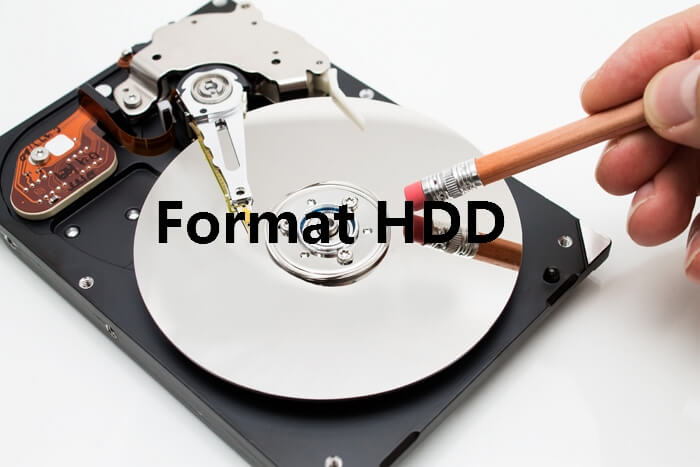 Accidental Deleting
Another way hard drive data can be lost is through deletion. This is when the user deletes a file or folder from the hard drive without meaning to. Deleting files from a hard drive doesn't delete the data - it just marks the space as available for overwriting. However, if you continue to use the hard drive without first rewriting the deleted files, you can recover the data using special software.
Hard Drive Crash/Damage
A hard drive crash is one of the most common ways that people lose data. When a hard drive crashes, it can no longer be accessed by the computer. This means that any data that was stored on the hard drive is now inaccessible. This can occur if the hard drive is improperly shut down, the drive has bad sectors, or if it becomes infected with malware. Logical damage/crash can be repaired using data recovery software. While physical damage can only be repaired with a professional data recovery service. To run a corrupted hard drive recovery, you'll need to turn to experts.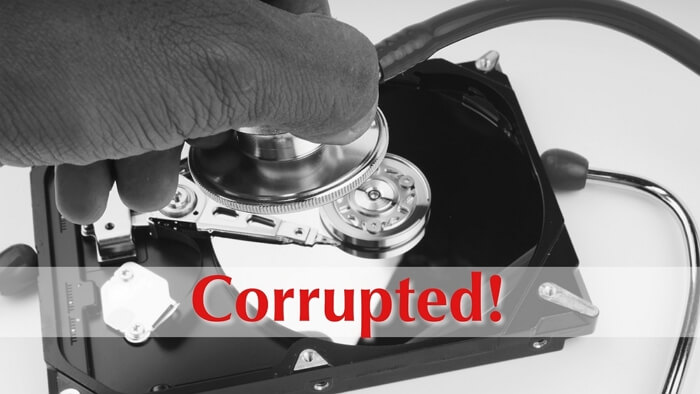 Software Errors
Software errors can also lead to hard drive data loss. These errors can occur if the hard drive's firmware becomes corrupt or if a critical system file is accidentally deleted. Software errors can be fixed by reinstalling the operating system or applications.
Hard Drive (HDD) Data Recovery Methods
Whether it's the result of a hardware failure or a simple delete button mishap, HDD data loss can have serious consequences. Thankfully, hard drive recovery is often possible. In many cases, files can be recovered from a hard drive with the help of specialized hard drive data recovery software. However, if the hard disk is damaged or crashed, it's often best to choose a professional hard drive recovery service. With their expertise and experience, they'll be able to quickly and safely recover your lost files.
Hard Drive (HDD) Data Recovery Service
Hard drive data recovery service is typically performed by a team of data recovery experts who will physically open up your hard drive in a clean room environment and attempt to repair any damage that may have occurred. This is usually the most expensive option, but it also offers the highest success rate. You'll need a hard drive recovery service if you are faced with one of the following cases:
Repair corrupted RAID drive and recover data from NAS.
Repair corrupted virtual disk file (.vmdk, .vhd, .vhdx, etc.).
Unformat a hard drive that was formatted by mistake.
Repair unbootable Windows operating system, including Windows 10/8/7.
Fix a damaged RAW drive that needs to be reformatted (Bitlocker encrypted drive is also supported).
Recover/repair lost partition and repartitioned drive (the one that cannot be recovered by software).
That is to say, a data recovery service is performed by salvaging data from failed, damaged, or corrupted storage devices. When using a hard drive data recovery service you will need to send the drive to the service where they will perform the recovery in a clean environment using dedicated equipment. And there are five of the best HDD recovery services currently available to help you with hard drive data loss issues. They are Ontrack HDD Recovery, Secure Data Recovery Service, SALVAGEDATA Data Recovery Service, Stellar Data Recovery Lab-services, and EaseUS Manual Data Recovery Service.
Hard Drive Recovery Software
EaseUS Data Recovery Wizard, on the other hand, is a self-service solution that uses specialized software to scan your hard drive for recoverable data. This option is usually much cheaper than a hard drive data recovery service, but it also has a lower success rate. If you have some technical know-how, you can try data recovery software to bring back data.
Retrieve lost files after deletion or emptying the recycle bin.
Accidentally formatted a hard drive and caused data loss.
The hard drive becomes "RAW" or some software error happens.
Run GPT partition recovery or MBR partition recovery with simple clicks.
Hard Drive Recovery Software VS Hard Drive (HDD) Data Recovery Service
Hard drive data recovery service and hard drive recovery software are two popular data recovery methods used today. But what's the difference between them, and which is the best option for you? Check the comparison table below to learn more information.
| Comparison | Hard Drive Recovery Software | Hard Drive Recovery Service |
| --- | --- | --- |
| Hard Drive Recovery Cost | Cheap | Expensive |
| Recovery Guarantee | No | Yes |
| Executor | You | Experts |
| Process | Time-consuming | Easy |
| Supported Devices | Internal/External Hard Drive, SSD, USB, etc | Almost All |
| Supported Brands | Western Digital, Seagate, Sony, Toshiba, SanDisk, etc. | Almost All |
| Supported File Systems | FAT32, exFAT, NTFS, etc. | Almost All |
If you have valuable data that you can't afford to lose, a hard drive data recovery service is probably your best bet. But if you're trying to recover less critical data or you're on a tight budget, hard drive recovery software may be worth a try.
How to Recover Deleted Files from Hard Drive in Windows 10
So, what do you do when losing all your files on a hard drive? If you're running Windows 10, there are a few different ways for you to recover files from a hard drive.
Method 1. Recover HDD Data from Recycle Bin
One of the first things you should try is checking the Recycle Bin. Usually, deleted files go to Recycle Bin in Windows 10. You can directly perform Recycle Bin recovery and bring the removed files back.
Step 1. Double-click the Recycle Bin icon on the Desktop.
Step 2. Locate and select the deleted file or folder that you need to restore.
Step 3. Right-click the selected item and choose "Restore".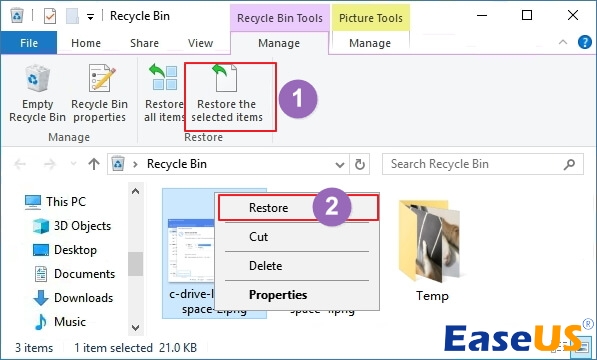 Method 2. Recover HDD Data with Hard Drive Recovery Software
Another option is to use third-party data recovery software. There are a lot of these tools available, and they can often recover files that the Windows built-in tool can't. Among them, EaseUS EaseUS Data Recovery Wizard stands out for its highlights and advantages. It only takes 3 steps to restore hard drive data and supports more than 1000 types of file types.
Step 1. Select the hard drive where you lose your data and click "Scan".
Step 2. Use "Filter" or "Search" to find the lost files when the scan completes.
Step 3. Select all the HDD files you want and click "Recover". Then, browse another secure location to save them.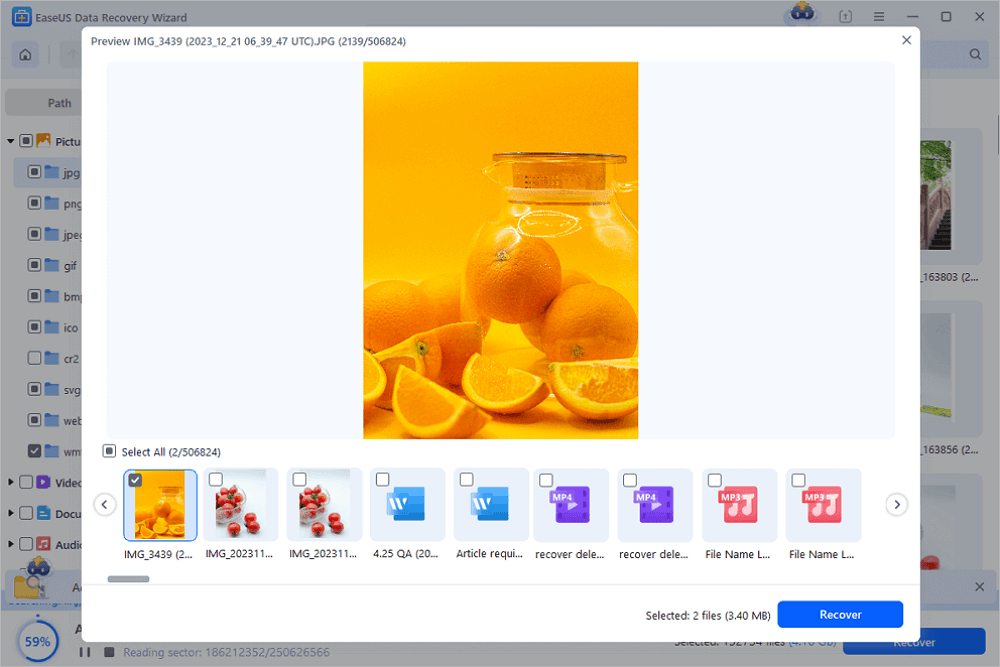 Method 3. Restore Hard Drive Files from a Backup
The last thing you should try is the built-in File History tool. It automatically backs up your files regularly, so there's a good chance you'll be able to find the copies of the lost files here. If that doesn't work, or if you didn't have File History turned on, you can try using the System Restore feature. This will take your system back to a previous point in time, which may include a working copy of your lost files.
To Sum Up
There are a few hard drive recovery methods that you can use depending on your system. For hard drive recovery in Windows 11/10/8/7, you can check the Recycle Bin, use the File History feature, or run EaseUS EaseUS Data Recovery Wizard. If you're using a Mac, turn to Time Machine or Mac hard drive recovery software to restore lost hard drive files.
You can also repair corrupted hard drives with effective solutions. In conclusion, hard drive recovery is possible in both Windows 10 and macOS. With the right tools, you can easily restore your hard drive to its original state.
Hard Drive Recovery FAQs
If you are still having trouble with your hard drive, you're not alone. Here, we'll answer some of the most frequently asked questions about hard drive recovery. Keep reading and get further help.
1. How can I recover my hard drive for free?
You can recover 2GB of data for free with EaseUS free data recovery software:
Download, install and launch EaseUS hard drive recovery software.
Select the disk or partition that contained the lost files.
Click the "Scan" button to start scanning for lost files.
Choose the deleted files you want and preview these files.
Click the "Recover" button to get back hard drive files for free.
2. Can a file be recovered from a failed hard drive?
Yes, files can be recovered from a failed hard drive: All you need is a reliable hard drive recovery program. If you can boot into your system, run EaseUS Data Recovery Wizard. If you don't have access to the failed hard drive, refer to recovering data from a dead hard drive.
3. How much does it cost to recover a hard drive?
How much does it cost to recover data from a hard drive? It depends on these factors:
The size of the lost data
The data loss scenarios
The time spent on the hard drive
4. How to repair corrupted or damaged hard drives on Windows 10/11?
When it comes to hard disk repair, things could be different. Your computer may start to behave erratically, and you may be unable to access your files. In some cases, you may even be unable to boot up your computer at all. How can you repair the corrupted/damaged hard disk? Don't worry, take the following two ways to fix a corrupted hard drive without formatting and data loss.
Note: If you haven't previously backed up your data, be sure to use data recovery software to retrieve it first.
1- Repair Hard Drive Using CMD
CHKDSK can scan to mark bad sectors and fix corrupted file system errors to prevent data loss. Follow the instructions below to run CHKDSK to fix damaged hard disks without formatting:
Click the Search box and type cmd.
Right-click on the "Command Prompt" and select "Run as administrator" from the search results.
Type chkdsk E: /f /r /x in the Command Prompt window and press Enter. Replace E with your corrupt drive letter.
Wait for the process to finish. Then, check if the hard drive works properly.
2 - Fix Corrupted Hard Drive with File Manager
Windows has its own tool to check and repair a corrupted hard drive. You can do it manually.
Click This PC or My Computer.
Select the damaged hard drive, right-click it, and choose "Properties".
Select "Tools" and click "Check" under Error-checking. The hard drive will be checked and corrected for possible errors.
5. How can I recover data from a hard drive that won't boot?
To recover data from a hard drive that won't boot:
Create a bootable disk with EaseUS Data Recovery Wizard WinPE Edition.
Boot from the bootable disk to open EaseUS Data Recovery Wizard.
Recover files/data from a PC/laptop hard drive that won't boot.
6. How do you fix a hard drive failure?
To fix hard drive failure:
Clean out the computer vents.
Check the power and data cables.
Check the BIOS...

Brithny is a technology enthusiast, aiming to make readers' tech life easy and enjoyable. She loves exploring new technologies and writing technical how-to tips. On her spare time, she loves sharing things about her favorite singer - Taylor Swift on her Facebook or Twitter.