Can You Get Files Off from Hard Drive That Won't Boot
The hard drive won't boot, which means that you cannot boot into the operating system. As a consequence, lost access to personal data, installed programs, games, and everything located on the hard drive. Except hard drive is dying, dead, or completely damaged beyond repair, it's not a big deal to access a hard drive without OS, as long as you find the right method.
So here is the problem: how to recover data from a PC or laptop hard drive that won't boot? If you are having such a problem, read on the get the two solutions that will guide you to directly recover data from a hard drive that won't boot on Windows PC. Just follow the below steps and get files off from a none bootable hard drive now.
How to Recover Data from Hard Drive That Won't Boot in Windows 10/8/7
When your computer fails to boot from a hard drive, you can apply professional EaseUS Data Recovery Software with Bootable Media so to recover data from a Windows computer hard drive that won't boot and save all data from the failed hard drive to another secure external storage device.
Just download and install EaseUS data recovery software with bootable media on a healthy computer and follow guidelines to fix the hard drive won't boot error without losing any data now.
EaseUS - Your Reliable Choice
Get lost photos, videos, documents, emails, etc. back with three steps.
Recover files from formatted hard drive, emptied recycle bin, memory card, flash drive, digital camera, and camcorders
Support data recovery after formatting, hard drive corruption, virus attack, system crash under different situations.
Step 1. Create a bootable disk
Prepare an empty USB. If you have important data on it, copy the data to another device. When you create a bootable disk, the data on the USB will be erased. EaseUS Data Recovery Wizard WinPE Edition will help you create a bootable disk.
Connect the USB drive to PC, launch EaseUS Data Recovery Wizard WinPE Edition. Select the USB drive and click "Create" to create a bootable disk.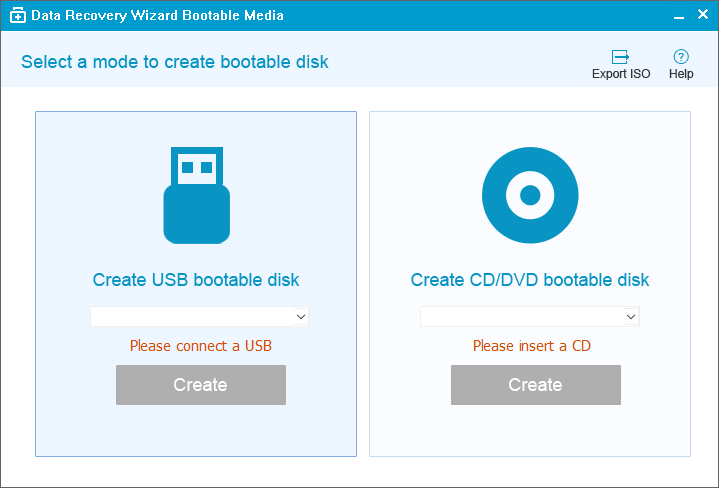 Step 2. Boot from the bootable USB
Connect the bootable disk to PC that won't boot and change your computer boot sequence in BIOS. For most users, it works well when they restart their computer and press F2 at the same time to enter BIOS.
Set to boot the PC from "Removable Devices" (bootable USB disk) or "CD-ROM Drive" (bootable CD/DVD) beyond Hard Drive. Press "F10" to save and exit.
Step 3. Recover data from a hard drive that won't boot
When you boot from the USB, you can run EaseUS Data Recovery Wizard from the WinPE bootable disk. Select the drive you want to scan to find all your lost files. 
Click "Scan" to start the scanning process.
Recover data from the computer or laptop. After the scan completed, you can preview all recoverable files, select the targeted files, and click the "Recover" button to restore your files. You'd better save all of the recovered data to another place to avoid data overwriting.
After this, you can try to reinstall the Windows system on your computer hard drive that won't boot and then you can copy restored data back to your computer and reuse them again.
How to Recover Data and Fix Unbootable Hard Drive with Specialized Data Recovery Services 
You can also use the manual data recovery services from EaseUS to restore files that can't be recovered by data recovery software. Besides, the professional technical team can help you solve any system startup errors, including system failure, BSOD, unbootable devices, and so on.
EaseUS Data Recovery Services
Click here to contact our experts for a free evaluation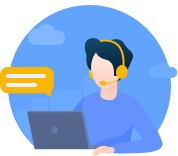 Consult with EaseUS Data Recovery Experts for one-on-one manual recovery service. We could offer the following services after FREE diagnosis:
Repair corrupted RAID structure, unbootable Windows OS and corrupted virtual disk file (.vmdk, .vhd, .vhdx, etc.)
Recover/repair lost partition and re-partitioned drive
Unformat hard drive and repair raw drive (BitLocker encrypted drive)
Fix disks that become GPT protected partitions
How to Manually Copy Data from Hard Drive That Won't Turn on
The other way that you may try is to manually copy files and data off from a hard drive that won't boot on the other working PC. To recover data from a none-booting hard drive in this way, it takes the below five steps.
Obtain an External Hard Disk Enclosure
Uninstall Non-booting Hard Drive
Install Hard Drive in External Enclosure
Connect USB and Power Cables
Recovering the Data
Step 1. Switch off the computer power, remove the battery, and unplug your laptop or computer from the power outlet.
Step 2. Open your laptop's case and locate the hard drive that fails to boot > Disconnect hard drive cables, unscrew it and pull it out of the case.
Step 3. Insert the hard drive into an external hard drive enclosure and connect it to a new PC. Or, insert the drive into another computer that is running in good condition.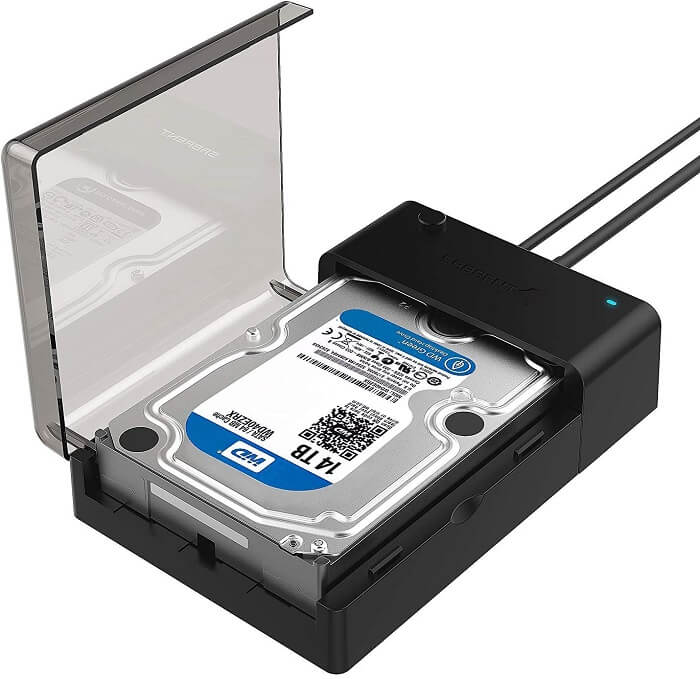 Step 4. Reboot the new computer from its standard OS on the main drive, and then you can read and access the hard drive data there.
Step 5. Finally, copy files and get data off the hard drive that won't boot to a new storage device.
People Also Ask
Regarding the topic of how to recover data from a PC/laptop hard drive that won't boot or turn on, we picked up two of the most effective solutions for you. To assist you better in dealing with other similar cases, more questions are answered in the below part.
1. How to recover files from an external hard drive that won't boot on Mac?
EaseUS Data Recovery Wizard for Mac bootable version works especially for the situation when your Mac hard drive or external hard drive fails to boot. It takes three steps to access files from a none bootable hard drive on your Mac: Create a bootable drive > boot your Mac from the bootable drive you've created > select the non-booting drive to scan.
2. How to backup files when the computer won't boot?
EaseUS Todo Backup lets you selectively back up files or the entire disk even when Windows OS is unable to boot up. You need to use this software to burn the Windows PE image on an empty USB so to create a bootable disc. Then you can boot up the computer from the bootable disk and apply EaseUS Todo Backup to fully back up your computer saved data. Get full steps>>
3. Can you recover data from a crashed hard drive?
EaseUS Data Recovery Wizard bootable data recovery software can help you recover data from your laptop hard drive that won't boot. As a matter of fact, it's able to recover all kinds of data from a hard drive that is old, crashed, or corrupted. 
Updated by Tracy King 
Tracy joined in EaseUS in 2013 and has been working with EaseUS content team for over 7 years. Being enthusiastic in computing and technology, she writes tech how-to articles and share technical solutions about Windows & Mac data recovery, file/system backup and recovery, partition management and iOS/Android data recovery.