Can anyone solve the case of how to recover files from formatted Windows 10 partition?
And accidentally formatting hard drive partition in Windows 10 is one of the top issues that may happen to most ordinary users.
So what should you do if your hard drive partition gets formatted by accident in Windows 10? Move on and you'll find a comprehensive guide here about what to do and how to restore lost files from formatted Windows 10 hard drive partition.
Tips of what to do after formatting hard drive partition by accident
---
▶

First, stop using the formatted hard drive partition

Once you lost files on the hard drive partition after formatting, please do remember to stop using the partition right away.

Once you save new files there, the system will mark the partition as available for saving data, the lost data will be completely overwritten.
▶

Second, find a way to recover lost files (two most recommended ways available)

To effectively recover formatted hard drive in Windows 10 and get all lost data back, you may follow either method below to get lost data back now:

Way 1. Turn to professional data recovery service providers for help

Usually, the case of how to recover files from formatted Windows 10 partition is not complex for those professional data recovery service providers.

Way 2. Apply professional hard drive data recovery software to restore lost files

The second way for restoring files from formatted Windows 10 partition is to try professional data recovery software.
Comparison: Data Recovery Service .vs Hard drive data recovery software
Then how can you select a right tool to help yourself out? Check the comparison of local data recovery service and hard drive recovery, then you'll see which one suits you the most:
Comparison
Data recovery service provider
Hard drive data recovery software
Suitable users
Users who are not urgent, knowing little about data recovery.
Urgent users, who want to get lost files back immediately.
Data amount
Small amount of data for recovery, if your lost data amount is huge, you'll need to add money.

Unlimited

Privacy protection

Not sure

100% secure for protecting your own privacy
Duration
1 - 2 weeks
Several minutes
It depends on how much data you've saved on the device
Cost
Hundred to thousand dollars
Only $ 69.95 for Windows users
Only

$89.95

for Mac users
Here we recommend you to try EaseUS Data Recovery Wizard which is a professional data recovery software with no risks. It works professionally in dealing with data troubles like how to recover files from formatted Windows 10 partition.
Tutorial:

Recover Data/Files from the Formatted Windows 10 Hard Drive Partition (3 Steps)
---
NOTICE: To restore unlimited files, please activate this software in advance. You can ask for an online help whenever you need from our tech support team as a paid user.
And you can directly activate it here now:
3-step guide

to retrieve formatted files from Windows 10 partition
Step 1. Run hard drive recovery software
- Launch EaseUS Data Recovery Wizard on your PC.
- Select the disk partition where you lost files due to formatting and click "Scan".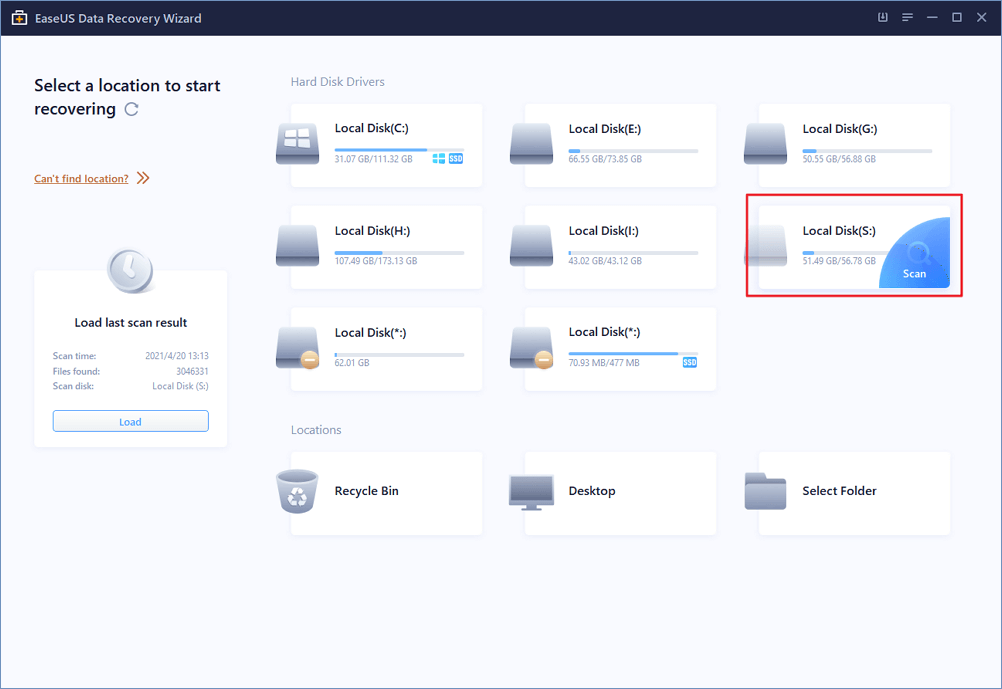 Step 2. Find lost files
- EaseUS Data Recovery Wizard will start a quick scan to find lost files.
- After the quick scan, a deep scan will automatically start to find more files.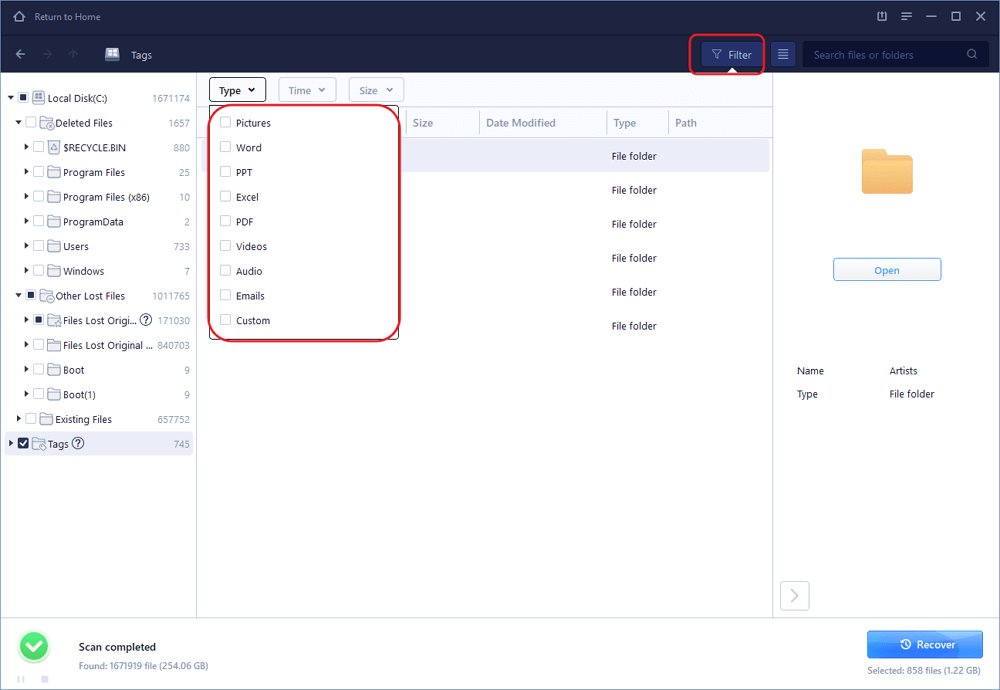 Step 3. Preview and restore lost files
- You can preview the found data by file types, and preview them by double-clicking.
- Select found files and click "Recover" to save them to another safe spot in PC/storage device.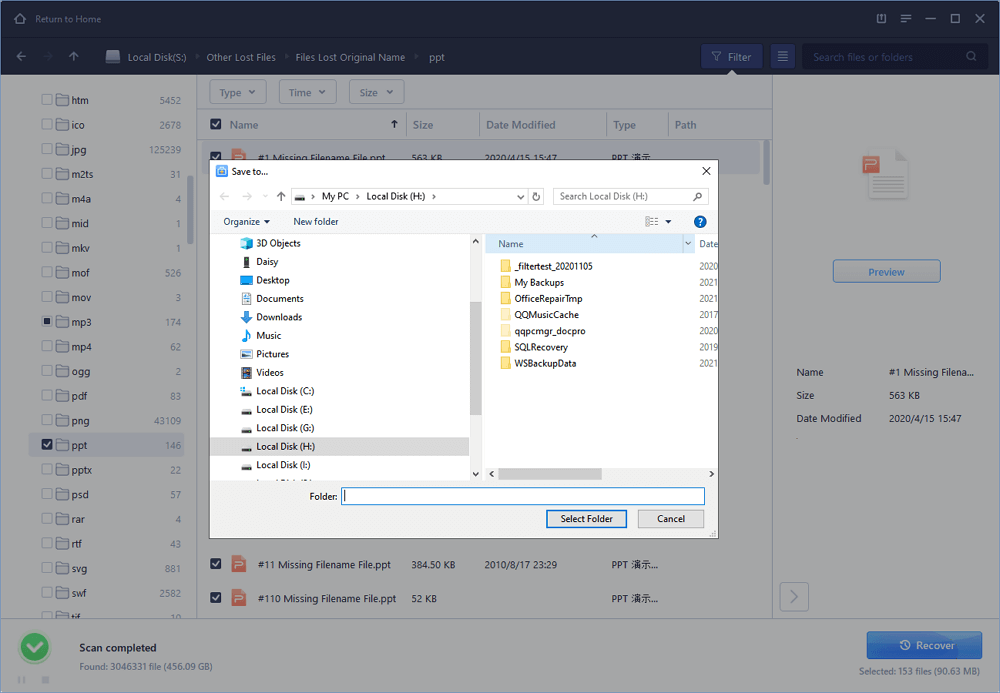 ▶

For Your Information

After following the above three steps, surely, most of your files will be restored with the help of EaseUS Data Recovery Wizard. The best way to protect your data is not to find a reliable tool and restore them when a disaster occurs but to find an integral plan to fully protect your data.

If you are trying to find such a plan, refer to the tips below and you'll know what to do:
▶

1. Create a backup of essential files and data timely and don't save your backups at the source drive or disk.
Save them to another disk or external hard drive.

▶

2. Stop using the source device once you lost files there due to deleting, formatting or other reasons.

▶

3. Choose a right and efficient tool for data recovery - EaseUS Data Recovery Wizard.
It can help you solve other data loss troubles such as to recover lost or deleted partition.