A RAW issue with the error message "you need to format the disk", "disk not formatted" can happen on memory cards or SD cards unexpectedly and bring you trouble while accessing your device and data. It usually occurs because your device is corrupted. On this page, a step-by-step tutorial will show you how to fix or repair a memory card that shows "not formatted" error without losing data. These solutions can also fix format errors that happened on other removable devices like SD card, external hard drive, USB flash drive, etc.
Solution 1. Recover data from memory card format error
When a memory card shows not formatted error, you should first retrieve your data if you have important data on the device and then format the device to fix the issue. EaseUS disk data recovery is a great tool that can help you. If you are thinking about how to repair a memory card without formatting to protect your data. Just try this safer way. It can help in all the following situations:
To recover data from "memory card not formatted" before fixing the error:
Step 1
Use a card reader to connect the micro SD card to your computer so that Windows can recognize the card and assign it a drive letter.
Step 2
Launch EaseUS Data Recovery Wizard.
Under "External Devices", select the SD card that you performed a quick format on it.
Click "Scan".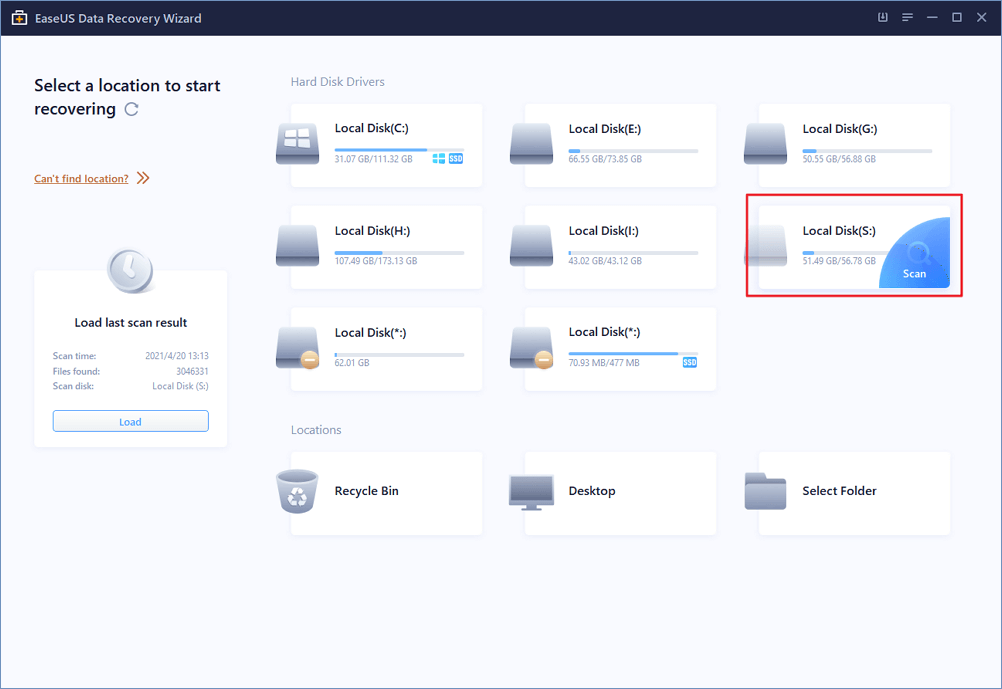 Step 3
Wait until the scan is over.
Check the results in "Lost Partition" at first. Also, check the other results as well if necessary.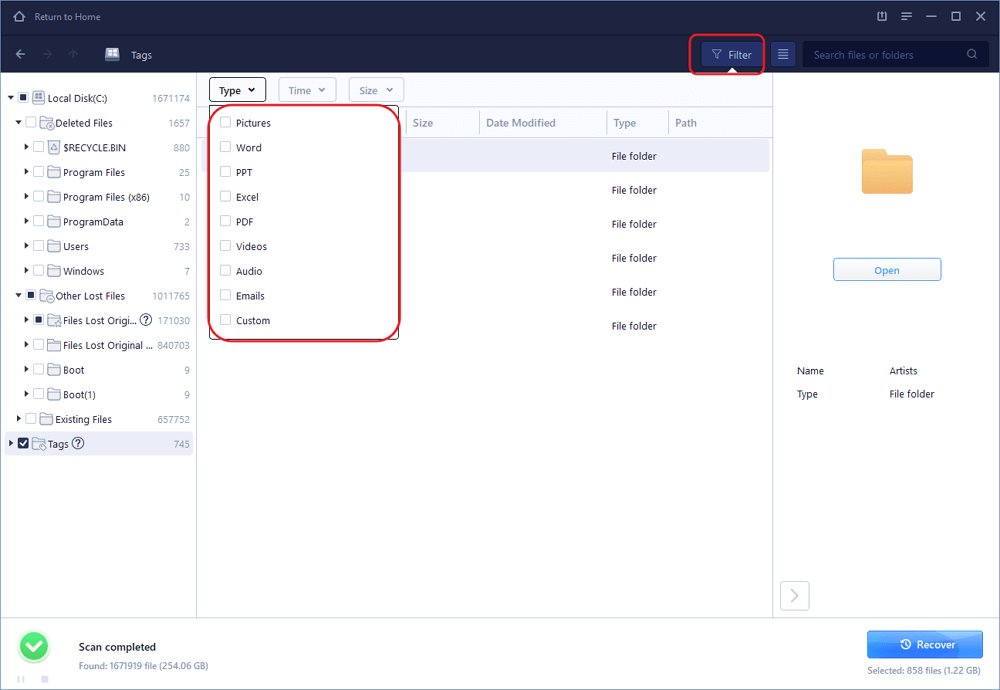 Select the wanted files. A double click allows you to preview the files before recovery.
Click "Recover" after making the decision.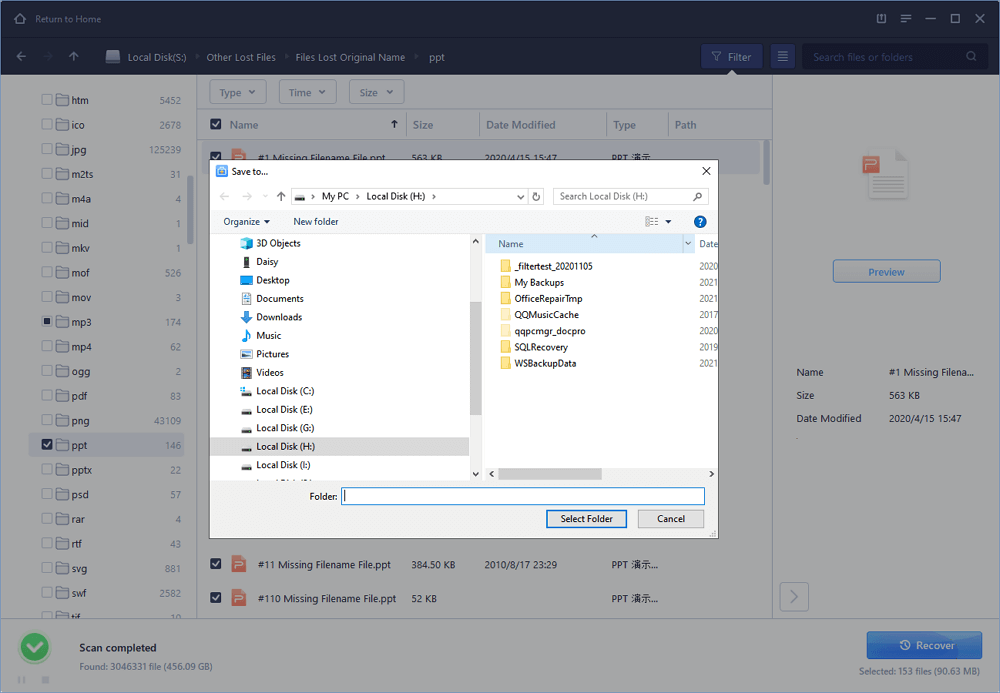 Solution 2. Repair a memory card that cannot be formatted with error
After recovering your data, you can try to repair the memory card format error by formatting it in Windows. But sometimes, you may encounter a memory card format problem with Windows saying it was unable to complete the format or other error messages. Here you can download EaseUS partition software for free, a powerful memory card format problem solution software. It works well to repair memory card not formatted with error.
To repair memory card not formatted with EaseUS partition tool:
1. Connect the memory card to your PC, download and launch EaseUS partition tool, right-click the card and choose "Format partition".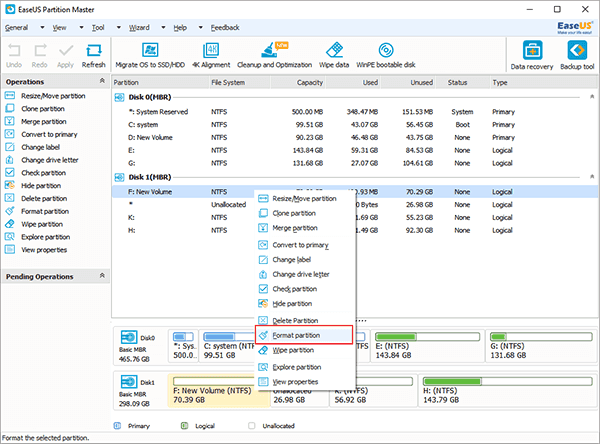 2. Configure the label you want in the Partition Label box and then select a file system in the "File System" drop-down list for the disk.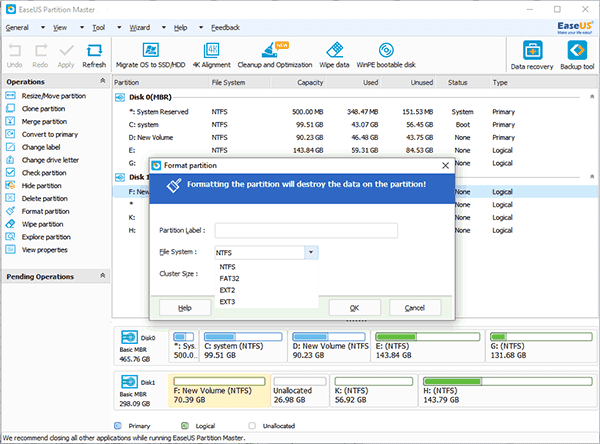 3. Choose the Cluster Size (512 bytes, 1, 2, 4...64KB) in the "Cluster Size" drop-down list and click "OK" to continue.
4. Click "Apply" to save all the changes to repair the memory card not formatted error.