USB drive says needs to be formatted, how to fix?
"I have a USB flash drive that stopped working and got USB Flash drive is not formatted error. I've tried it on several computers but they all reminded the drive needs to be reformatted. I have not reformatted it or deleted or anything on it. It contains several files including, .xls, .pdf, .jpg and doc files. Is it possible to fix USB Flash drive not formatted error and open USB without formatting? Please help!"
How to fix unformatted USB flash drive without losing data
What caused USB flash drive not formatted error?
Usually, if you unplug the removable storage drive directly when you are using the data on it, you may get USB flash drive not formatted error when you plug this drive again. And except for an abrupt removal, this error can also pop up when the file system of the partition on the flash drive or disk is attacked by the virus, damaged by faulty operation or others. It can come with the different error message like 'You need to format the disk in the drive before you can use it', 'Disk is not formatted. Do you want to format it now?'
First, recover files from an unformatted (RAW) USB flash drive
When getting such messages, please don't format the USB device and find a way to fix the issue if you have important data on it. Then how can you manage it since it is impossible to open USB without formatting in this case? First You can run ChkDsk to fix the device. If you get the error message 'This type of file system is RAW. Chkdsk is not available for RAW drives', then try EaseUS disk data recovery to manage this job. Working well in RAW recovery, it allows you to recover data from the inaccessible USB flash drive even not formatted error happens.
 Notice:

Please stop using your USB flash drive once you lose files on it, in case newly produced data overwrite entries to the lost files.
Step 1. Connect USB to your PC and run USB data recovery software.
Connect the USB flash drive on which your files to your computer and launch EaseUS USB data recovery software - Data Recovery Wizard on your PC.
Select your USB drive under External Devices and click Scan to start finding your lost files.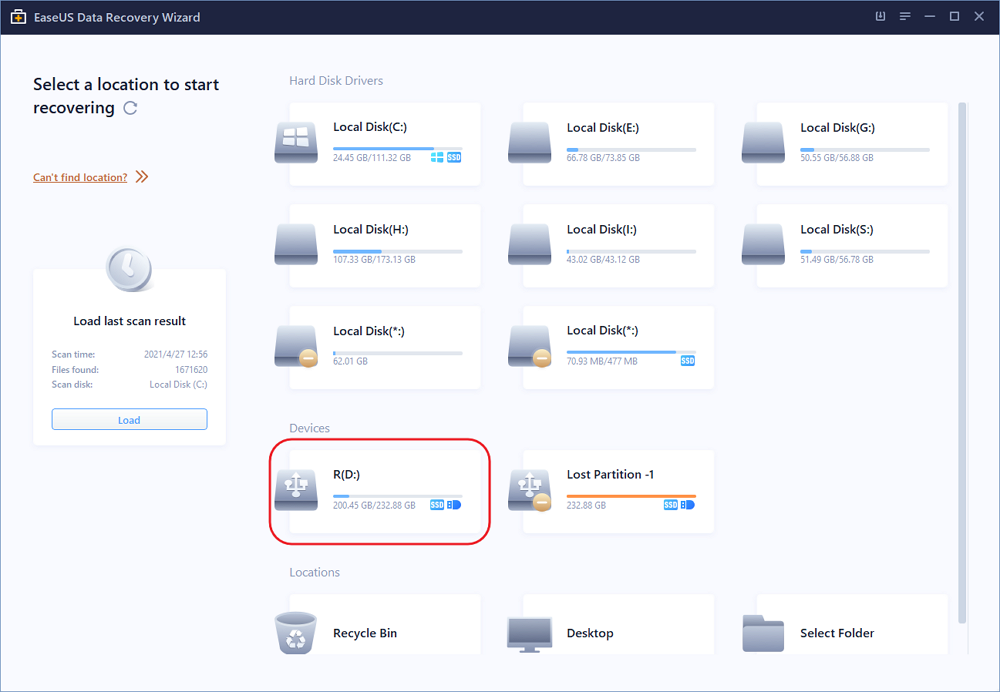 Step 2. Scan to find all lost files from USB.
EaseUS Data Recovery Wizard will thoroughly scan your USB flash drive and find all your lost data on it.
Step 3. Restore all lost files from USB.
After the scanning process, you can check and preview found USB files in this program.
"Deleted Files" is for you to find deleted files. And "Lost Partition Files" is quick access to find formatted data.
Double-click the files to preview and choose available ones, click "Recover" to save them to a secure location on your PC or other external storage devices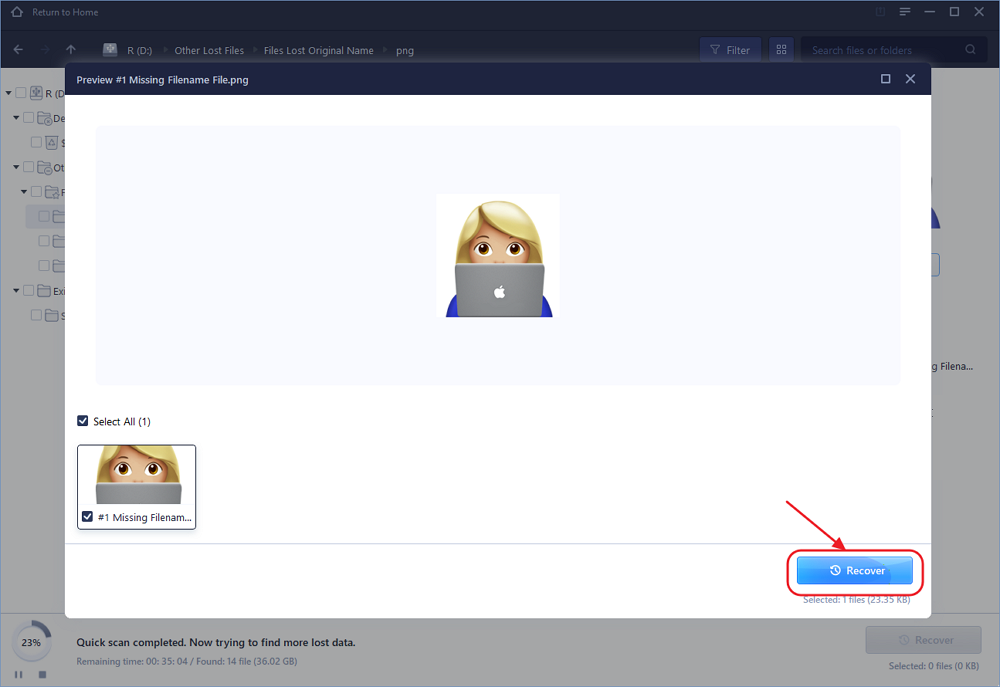 Second, format USB flash drive to fix the not formatted error
EaseUS Data Recovery Wizard can recover lost data successfully after finishing all those above steps. Please check all recovered files to confirm you have got all files from the flash drive, then format the USB device under Windows system directly after the successful data recovery and copy your recovered files back to the device. If the Windows disk management tool cannot complete the format, then try EaseUS free partition tool to fix the unformatted USB flash drive with ease.
1. Connect the USB flash drive to PC, download and launch EaseUS free USB format utility, right-click the disk and choose "Format partition".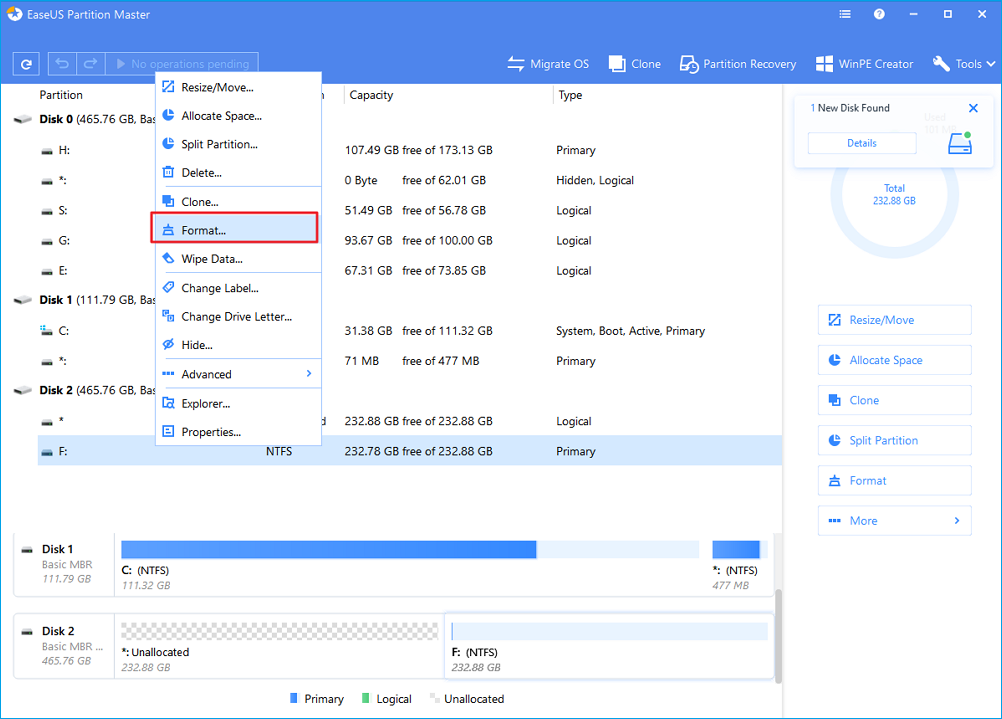 2. Configure the label you want in the Partition Label box and then select a file system in the "File System" drop-down list to convert the RAW USB to NTFS, FAT32, EXT2 or EXT3.
3. Choose the Cluster Size (512 bytes, 1, 2, 4...64KB) in the "Cluster Size" drop-down list and click "OK" to continue.
4. Click "Apply" to format USB flash drive to fix the not formatted error.