External hard drives are one of the most frequently used data storage devices. However, when we enjoy the convenience it brings, we may also encounter various related issues, like hard drive not recognized, external hard drive not showing files, and, the case we focus on here, external hard drive format error. There are two types of format errors: the external hard drive asking to format, or the external hard drive not formatting. Specify your situation and follow the corresponding solutions to cope with the issue.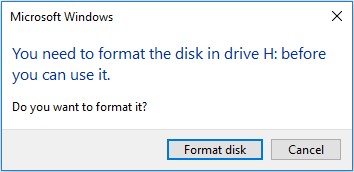 Part 1. External Hard Drive Not Formatted
"Recently, I ran into a problem while accessing my Seagate 160 GB external hard drive. Whenever I tried to open it, Windows showed me that my hard drive was not formatted and asked me to format it. It's really annoying! How can I fix this problem without losing my data?"
Causes
Generally, when Windows says your hard drive is not formatted, you will see your external hard drive shown as RAW under File Explorer or Disk Management.That's because:
The file system of your storage device is corrupted due to a power outage, sudden ejection, virus attack...
The file recognized by the operating system of your computer.
 Notice:

The file system of a hard disk or partition controls how data is stored and retrieved. It's the bridge between data saved on your device and the OS.
File system errors prevent you from accessing your external hard drive. That's why Windows asks you to format the device since formatting will assign a new file system to the external hard drive. With the file system, the hard drive can be used for data storage again. Generally speaking, you need to format the disk before you can use it.
Solution
Some say the external hard drive not formatted error could be fixed by running CHKDSK. In fact, when you attempt to run CHKDSK on a storage medium with file system errors, it will fail to repair the disk, and CHKDSK will reports RAW. Therefore, the most straightforward way is to format the external hard drive directly. If you don't want to lose the files on your device, perform data recovery first and then format the hard disk.
Procedure 1. Recover Data from the RAW External Hard Drive
When the "You need to format the disk in drive before you can use it" prompt pops up, you can actually recover the inaccessible files using hard drive recovery software like EaseUS Data Recovery Wizard. It's capable of recover data after deletion, format, drive becoming RAW, and other data loss situations.
Download the software now and follow the detailed steps to recover data from your external hard drive beforehand.
Note: To guarantee a high data recovery chance, install EaseUS data recovery software on another disk instead of the formatted disk. 
Step 1. Launch EaseUS Data Recovery Wizard. Choose the hard drive partition which you've accidentally formatted and click "Scan".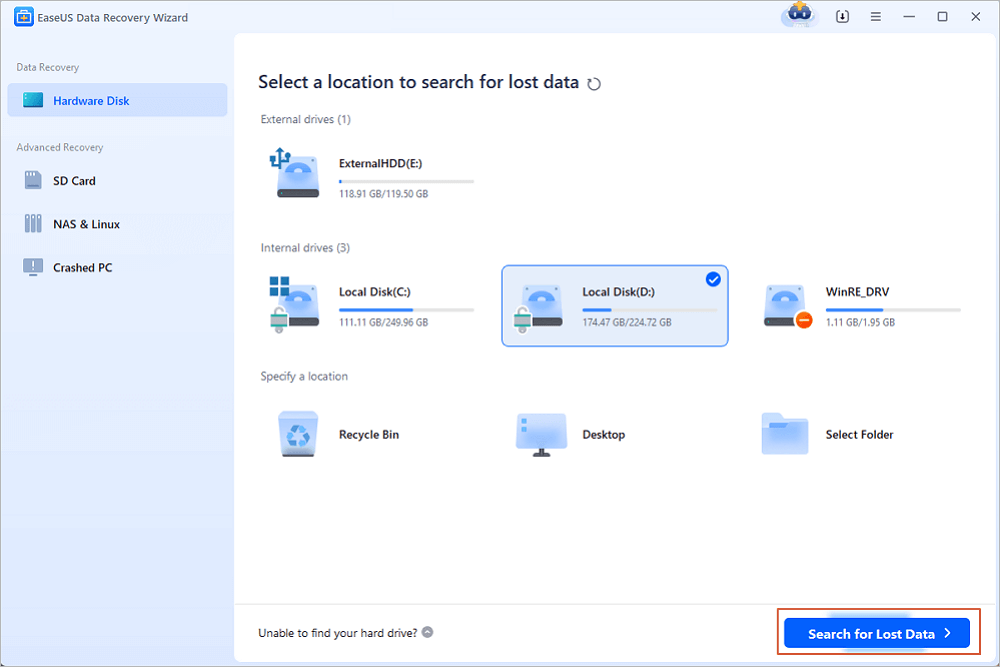 Step 2. This formatted hard drive recovery software will start scanning for all the lost data and files. After scanning, you can click "Filter" to filter a specific file type to quickly find files you need. Or click Search files or folders to select data that you want to recover.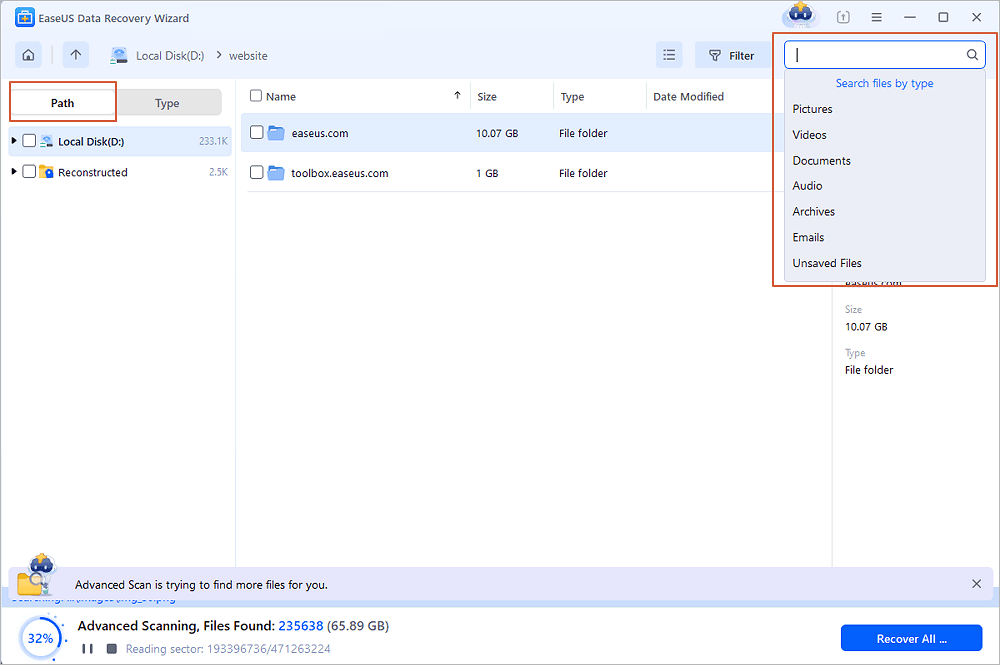 Step 3. Preview the scanned files. Then, select the ones that you wish to recover and click "Recover". Choose a new location to store the files and click "OK".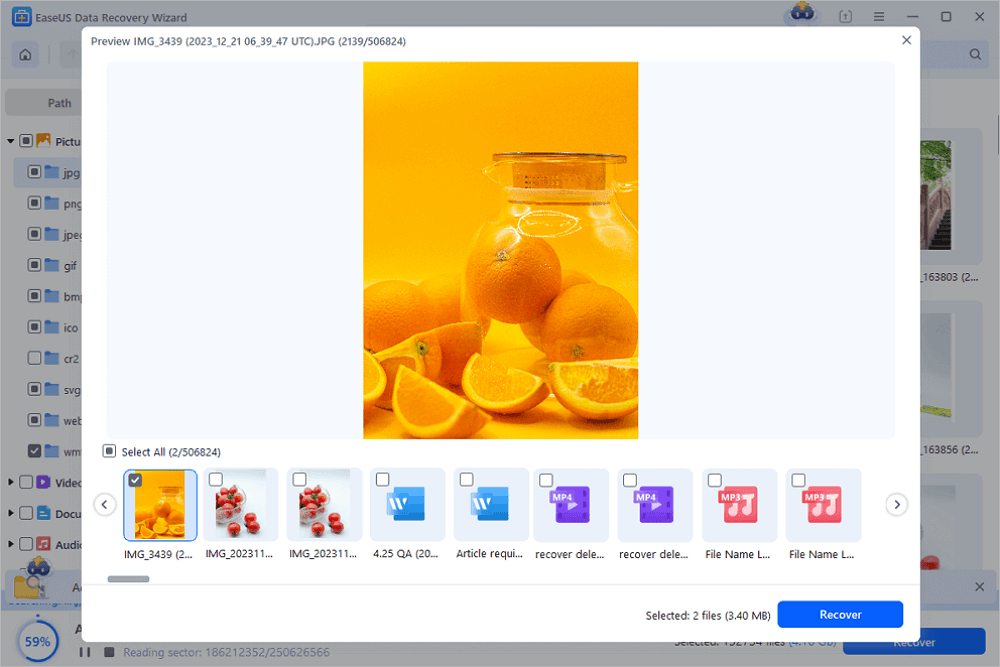 Procedure 2. Format the External Hard Drive
After saving your external hard drive data to a safe place, you can execute the format. The easiest way to get things done is to format an external hard drive under File Explorer. Here is the step-by-step guide.
Step 1. Open "This PC" (in Windows 10) and go to "Devices and drives".
Step 2. Right-click your external hard drive and choose "Format".
Step 3. Choose the file system and click "Start".
Step 4. In the warning prompt, click "OK" to start formatting your hard disk.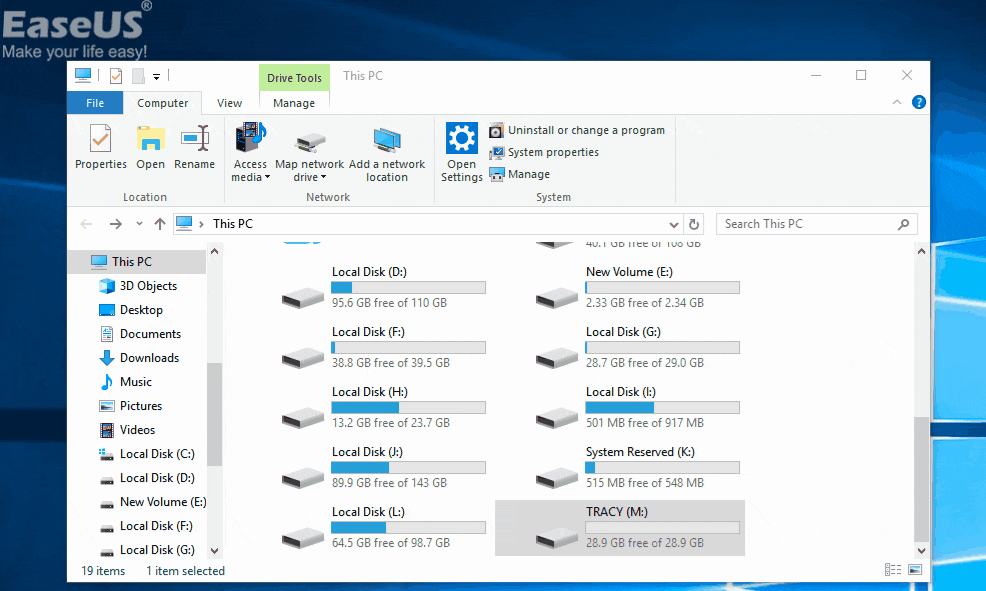 If your external hard drive doesn't format, move on to the next part.
Part 2. External Hard Drive Won't Format - The Format Did Not Complete Successfully
"I have an LG external hard drive which I unplugged one day without doing the safe eject. Now it won't work. The computer recognizes its existence on the F drive, and Disk Management says the status is healthy (primary partition). But it will not format. Under the File system, the drive is described as RAW. I do not need to recover the data but I got it only six months ago and hate to have to throw it away and buy a new one. Any help would be much appreciated." — From How-To Geek Forum
When you try to format an internal or external hard drive, you may receive one of the three error prompts that indicate a format failure:
"The format did not complete successfully."
 Notice:

If you are in one of the last two situations, go to the related article to get the solutions. The fixes provided in this article mainly focus on the first situation.
Causes
Unlike the external hard drive saying it needs to be formatted, external hard drive not formatting could result in various reasons, including:
Your storage medium is infected by a virus
The hardware driver is outdated
System file (DLL, SYS, EXE) is missing or damaged
your hard disk is damaged
Solutions
Based on the possible causes, there are six workable solutions to the problem "External hard drive not formatting":
Method 1. Remove the Virus
You can run the anti-virus software installed on your computer or Windows Defender.
Step 1. Go to "Settings" > "Update & Security" > "Windows Security".
Step 2. Click "Virus & threat protection".
Step 3. In the "Threat history" section, click "Scan now" to scan for viruses on your computer.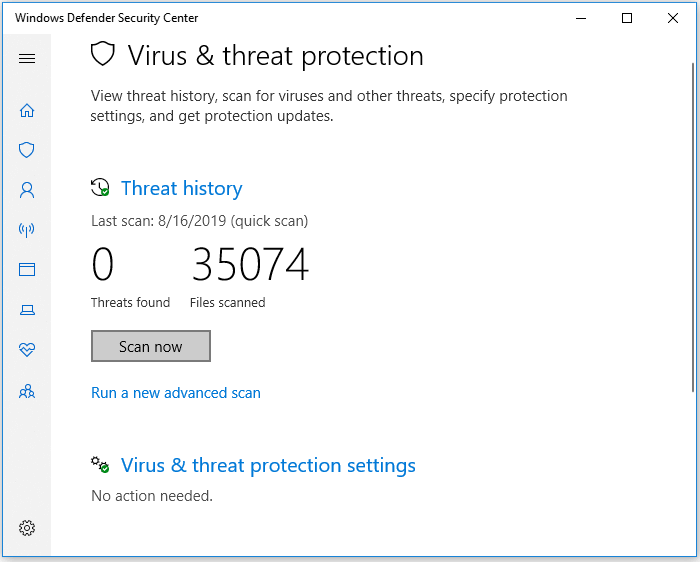 Method 2. Update Hardware Driver
Updating the hardware driver can easily fix the hard drive format error caused by an outdated device driver. You can do it under Disk Management.
Step 1. Connect the external hard drive to PC, right-click on "This PC" (in Windows 10), and choose "Properties".
Step 2. Click "Device Manager" then expand "Disk drives". Find and right-click the problematic USB drive and select "Update driver"
Step 3. Click "automatically search for driver software online".
Step 4. Wait for the driver to be updated, then reboot your computer. Afterward, reformat your external hard drive to have a try.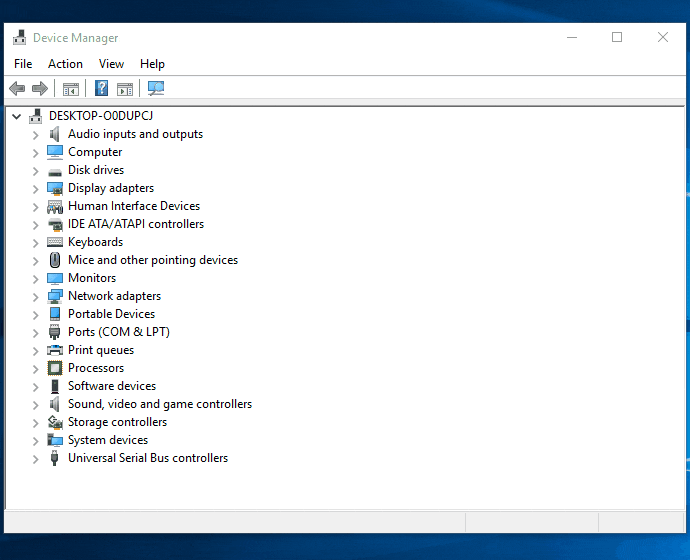 Method 3. Run System File Checker Tool
The Windows built-in System File Checker tool can repair missing or corrupted system files, including the DLL, SYS, or EXE files that cause your external hard drive won't format. Here are the simple steps to run the tool:
Step 1. Click "Start" and type cmd.
Step 2. Right-click "Command Prompt" and choose "Run as administrator".
Step 3. Enter the following command lines in order. (The DISM command is used to make a Windows image to protect your data.)
DISM.exe /Online /Cleanup-image /Restorehealth
sfc /scannow
Method 4. Run CHKDSK
If you won't be able to format your external hard drive and the device is not RAW, you can run CHKDSK to repair possible disk errors on it.
 Warning

Running chkdsk can hopefully fix the hard drive issues, however, it can also result in total data loss. So, perform data recovery in advance, and then continue with the CMD method.
Step 1. Press the "Windows" key and type cmd.
Step 2. Right-click "Comand Prompt" and choose "Run as administrator".
Step 3. In the CMD window, type chkdsk G: /f and hit "Enter". (Replace "G" with the drive letter of your external storage device.)
Step 4. Then Windows will start checking and repairing disk errors and damaged files. Wait for the process to finish.
Method 5. Format your External Hard Drive via DiskPart or Third-Party Software
As mentioned, there is more than one way to format a hard drive. If you failed under File Management, you can retry using DiskPart or a third-party hard drive format tool. To use DiskPart:
Step 1. Press "Windows + R" and enter diskpart. Click "Yes" in the prompt to run diskpart.exe.
Step 2. Then enter the command lines below in order:
list volume
select volume X ("X" means the volume number of the RAW drive)
format fs=ntfs quick (or format fs=fat32 quick)
exit
Method 6. Delete the Partition and Recreate a New Volume
If the methods above don't work, there is one more tip worth trying, which is to delete the partition and then create a new volume.
Step 1. Right-click "This PC" and choose "Manage".
Step 2. Right-click the problematic disk or partition and choose "Delete Volume". In the "Delete simple volume" prompt, select "Yes" to confirm the deletion.
Step 3. Afterward, the deleted partition will show up as unallocated space. Right-click the unallocated space and choose "New Simple Volume..."
Step 4. In New Simple Volume Wizard, click "Next" to continue.
Step 5. Follow the wizard to specify the volume size, assign a drive letter to the volume, and then format the partition.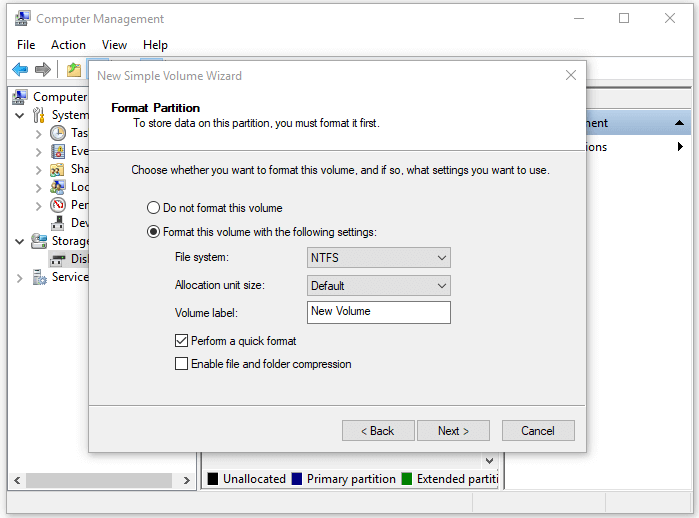 The Bottom Line
Many users report that they encounter the external hard drive not formatted error after a forceful ejection of the device. Thus, be careful to remove any external storage device using the Safely Remove option. As for the external hard drive not formatting error, the causes vary. Yet it's also necessary to grow a good habit while using your storage device, be it an external hard drive, USB flash drive, or SD card. Hope the solutions in this article are helpful to you.

Jean has been writing tech articles since she was graduated from university. She has been part of the EaseUS team for over 5 years. Her special focuses are data recovery, disk partitioning, data space optimization, data backup and macOS. By the way, she's an aviation fan!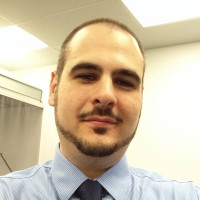 Approved by Evan Galasso 
Evan Galasso is a digital forensics and data recovery engineer with over 10 years of experience in the field. He presents opinions on the current state of storage media, reverse engineering of storage systems and firmware, and electro-mechanical systems of SSDs and HDDs.