"Hi, I got stuck at formatting a 500GB Seagate external hard drive in Windows 10 and need your help. How long does it take to format a 500GB hard drive? It seems that my hard drive takes forever to format. Is there a faster way to format the drive instead of the typical Windows way?"
How long does it take to format a hard drive
Speaking of formatting a hard drive in Windows Explorer or Windows Disk Management, there is no set time to tell how long it will take to complete. However, the process bar should never cease, not hanging there and even not responding.
For your information, you can always format a hard drive within minutes or half an hour, depending on the hard drive capacity and used space on it. As estimated, to do a 'full' format on a 1TB hard disk in Windows, it will take a long time, like 2- hours, and over a USB 2.0 connection, it may take a day! In contrast, to do a 'quick' format is much faster, usually several minutes.
Why is your hard drive taking forever to format? One of the most common reasons is that you forget to tick the 'quick format' option when you don't want a full format.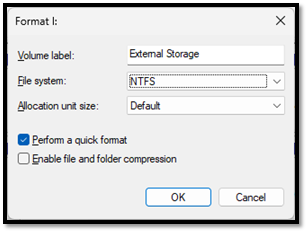 Fixes for hard drive taking forever to format
When you're running into an unlikely finished disk formatting problem in a Windows PC, stop for a while, and pick up the three viable solutions.
Jump to #1. Use a third-party hard drive format utility
Jump to #2. Delete partitions and create new ones instead of formatting
Jump to #3. For an external USB hard drive, try to format via a SATA cable connection
Next, learn carefully from the do-it-yourself ways of troubleshooting hard drive that takes too long to format in the Windows operating system on a computer or laptop, with the help of EaseUS Partition Master. This free partition manager does well in managing hard disk partitions by resizing, deleting, formatting, creating, hiding and many other features that wait for you to explore.
Connect the drive if it's an external one to the computer where EaseUS Partition Master Free is installed. Launch the software, and the hard drive should appear. Let's begin with a more powerful way of quick formatting your disk partition.
Step 1: Run EaseUS Partition Master, right-click the hard drive partition you intend to format and choose "Format".
Step 2: In the new window, set the Partition label, File system (NTFS/FAT32/EXT2/EXT3), and Cluster size for the partition to be formatted, then click "OK".
Step 3: Then you will see a warning window, click "OK" in it to continue.
Step 4: Click the "Execute Operation" button in the top-left corner to review the changes, then click "Apply" to start formatting the partition on your hard drive.
If using a Windows alternative method still fails to shorten the formatting time, don't be upset, continue using the EaseUS Partition Master, let's try the other workaround. Many users stuck in the same situation solved the problem by deleting the available partitions on the hard disk and creating new ones.
Step 1: Run and enter EaseUS Partition Master interface. Here you can right-click on the HDD or SSD disk and select "Delete All".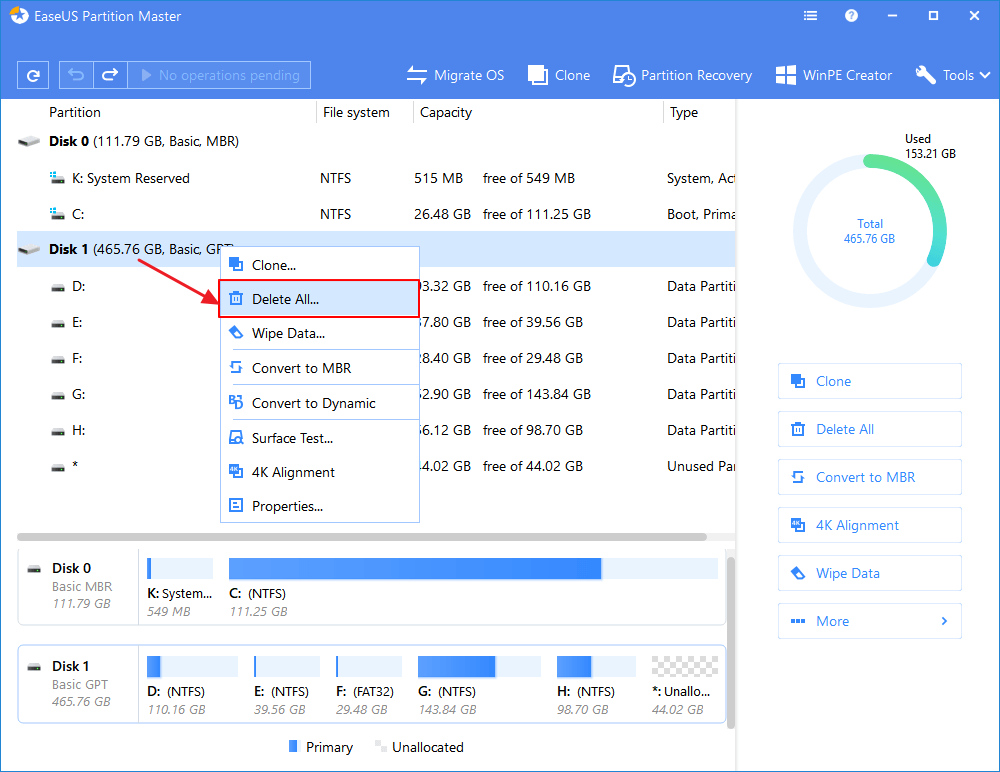 Step 2: Click "OK" to make sure that you want to delete all partitions on the selected disk.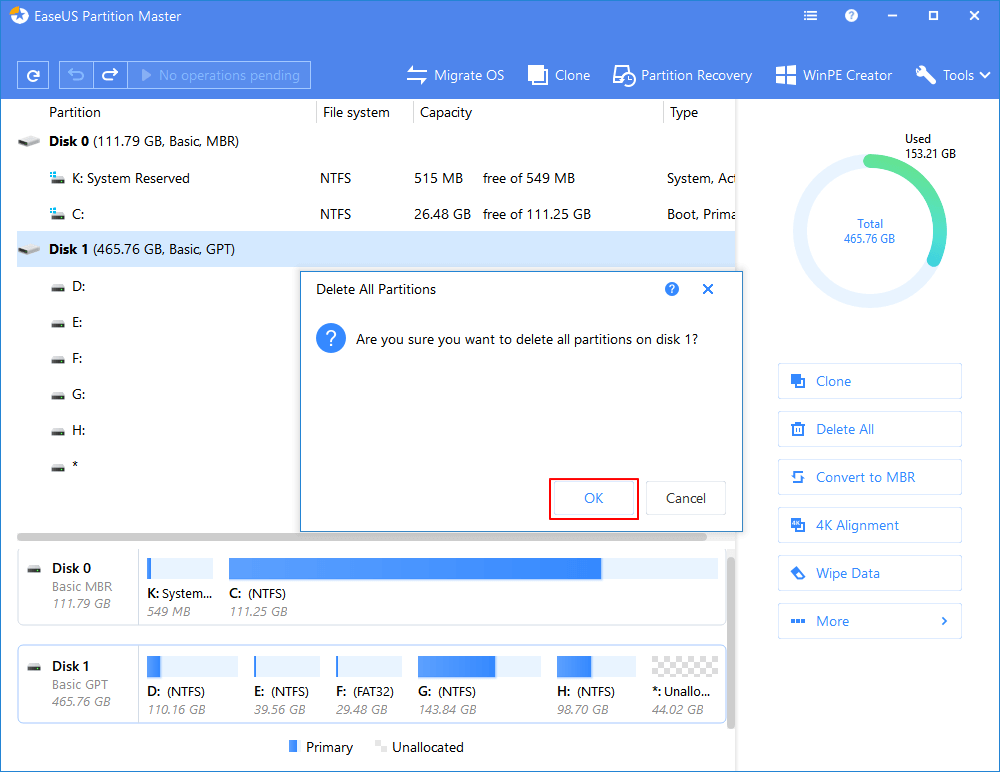 Step 3: Click Apply to keep all changes on your computer. By clicking OK you will add a pending operation of all-partitions deletion. Execute the operation and click "Apply" to start to delete all partitions.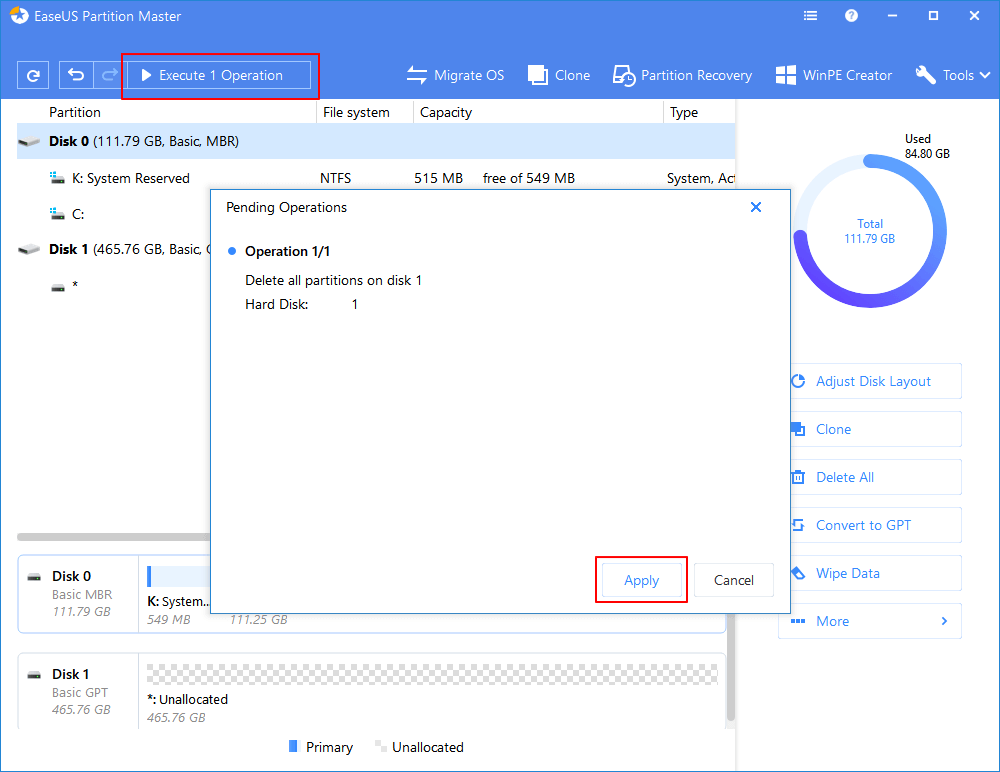 Now the partition or partitions should become unallocated space, to use it normally to store data, just create a new partition and give a proper file system on it with the EaseUS software as the link page demonstrates.
At last, we hope that you've rectified the problem without hanging on a formatting process anymore. For those whom we didn't help on this page, please make more efforts other than the mentioned two fixes.
If the problem is with an external USB hard drive, perhaps trying to plug it out from your computer, use a proper USB cable for connection would help get rid of the formatting trouble. Good luck.