In this article you'll learn:
Speaking of letting your Windows 10 computer boot with a lightning speed, you can consider installing Windows 10 on an SSD. For a long time, SSD drives solidly trounce HDDs in boot performance. Usually, the normal booting time of an SSD is 20 seconds around, while HDD 45 seconds. But it's not always an SSD that wins. Some people say that even they set up SSD as the boot drive, it's still taking ages to boot Windows 10, like 30 seconds to 2 minutes long!
Apparently, you got an SSD slow boot problem and it's time to make an improvement. We keep trying to clarify each troubleshooting for its corresponding scenario by dividing into two parts, so take your time to make a full use of all the feasible suggestions.
Common troubleshooting fixes| How to fix slow boot time in Windows 10 on SSD?
This is a collection of the most apparent reasons that prevent Windows 10 from booting fast on SSD and how to easily clear the obstacles.
Fix 1. Manage your SSD by 4k alignment and disk cleanup
It's for the scenario that you set up a new SSD boot drive on Windows 10, by a fresh install or HDD to SSD clone. Perhaps the SSD performance is not fully activated, and you need EaseUS free partition manager to optimize it and speed it up.
Download EaseUS Partition Manager Free on your Windows 10 computer, start with the two ways that help reach its best working speed as follows.
One. Align SSD with EaseUS "4k alignment" feature
info:By aligning the SSD partitions correctly, the SSD can get its optimal performance.
1. Launch EaseUS Partition Master Free and click 4K Alignment.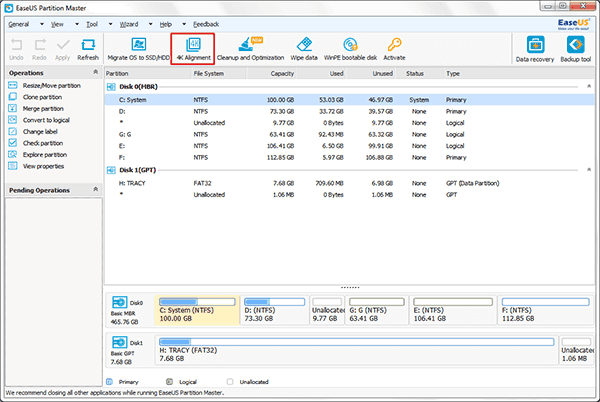 2. Select the SSD drive and click Next.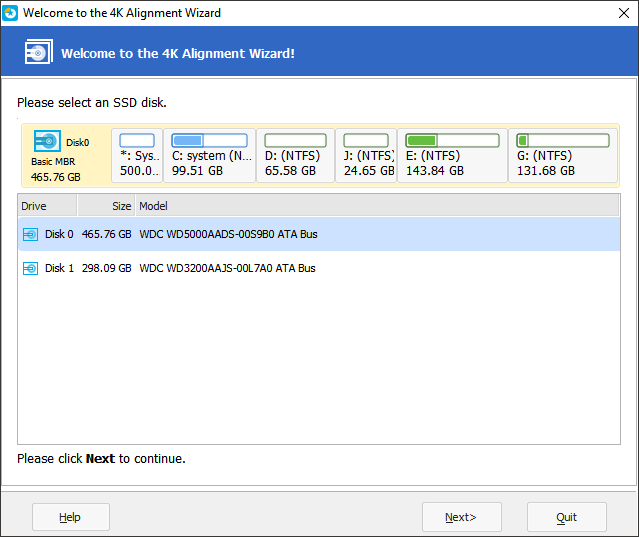 3. Click Apply.
Two. Clean up unnecessary large data files/junk files on SSD
Info:Info: The ideal way to make use of an SSD is not to put many large personal data files or install programs on it except for the critical system files because the massive data will affect its read/write speed. If you really did in the wrong way, try to clear some useless items and lose some weight on the drive.
1. Launch EaseUS Partition Master Free and click Cleanup and Optimization.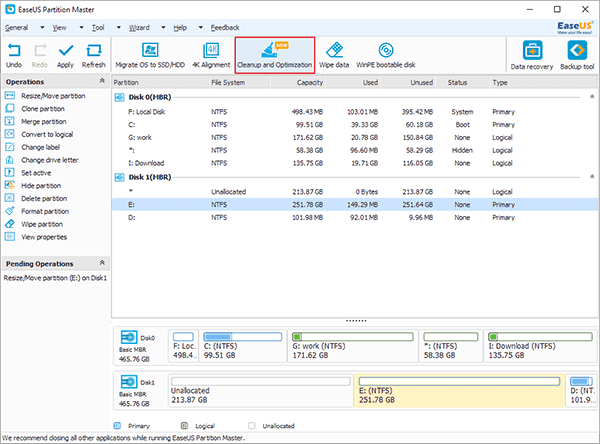 2. Choose Junk File Cleanup or Large File Cleanup.
3. Then you can click Analyze or select disk. Click Scan to let EaseUS Partition Master to find junk files or large files scattered on your PC.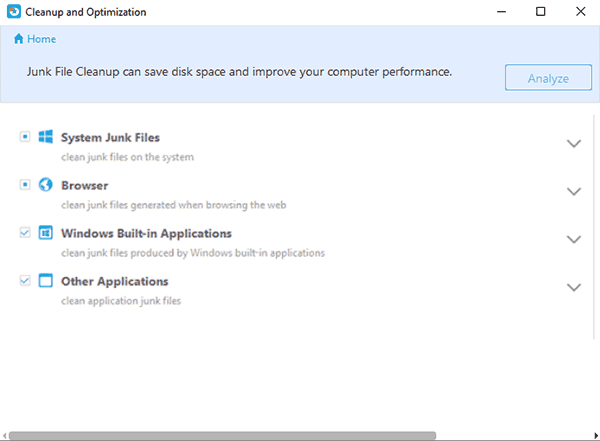 4. Select the large files or junk files the software detected for you, and click Clean up.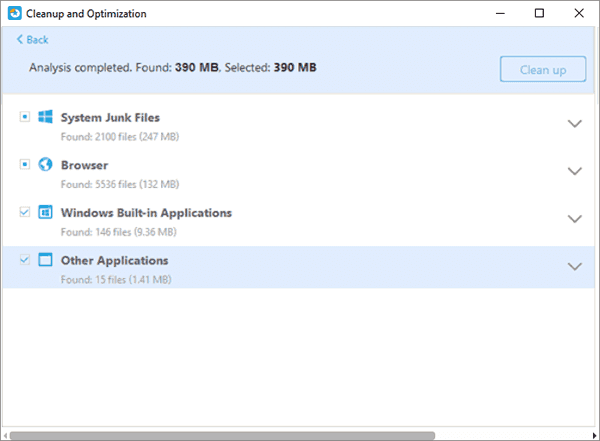 Fix 2. Disable Antivirus software from running automatically at startup
Some antivirus software like Avast, AVG, Kaspersky are the common cause for slow boot time. Many users reported that the boot time largely resumed after they disabled the software from running automatically at startup. You could also test it out.
Fix 3. Keep your Windows 10 up to date
Does the SSD boot time become slow right after you installed a new Windows update? Sometimes the issue can occur after a specific update. To fix the issue, you must restore Windows 10 to an earlier version from a backup via the specific Windows 10 recovery tool.
Help link: what to do if restoring your previous version of Windows 10 stuck?
Advanced troubleshooting fixes| How to fix slow boot time in Windows 10 on SSD?
Fix 4. Stop bloatware/services from loading at startup
Besides the antivirus software that's suspicious in slowing down your computer startup speed, keep alert to especially the newly installed programs. They're very likely draining your computer memory and resources behind the screen and causing 100% disk usage. That would definitely prolong the boot time on SSD. Disable the auto running settings by doing like this.
1. Press and hold Ctrl + Shift + Del keys simultaneously to invoke Task Manager.
2. Then select the Startup tab and find out the unnecessary process with high startup impact and then hit Disable button.
3. After that, switch to the Services tab and select the Hide all Microsoft services, then untick all unnecessary services you want to disable and click on Stop.
Fix 5. Increase the virtual memory
Pay much attention. Your computer is low on memory issue may cause Windows 10 taking a long time to boot it up on SSD. Adjusting your virtual memory settings may work.
1. Press Windows Key + R and type sysdm.cpl in Run dialog box and click OK to open System Properties.
2. Click Advanced system settings.

3. Then click Settings under Advanced pane on System Properties.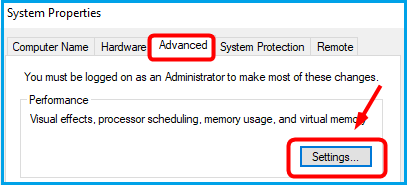 3. Go on to click Change under Advanced pane.
4. Uncheck Automatically manage paging file size for all drives.
Tick on Custom Size.
Then set Initial size and Maximum size by yourself.
NOTE: The sizes you set should be more over than the Recommended size.
Click Set and OK.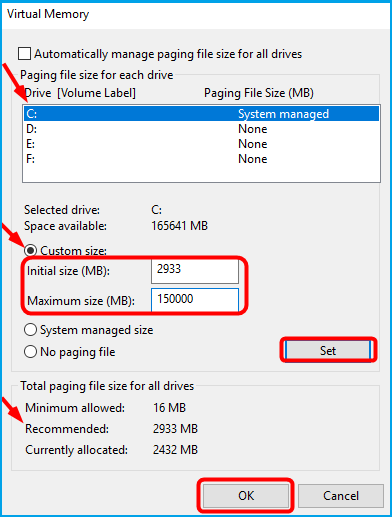 Further reading
You are highly suggested to click more solutions on this page: How to fix Windows 10 slow boot after update. Many more helpful suggestions are there, waiting for you to explore. Hope that you've rescued your SSD from booting slowly in Windows 10 with success.