
About the Author
Hot Topics in 2022
Windows 11/10 Slow Suddenly: The Complete Guide to Speed Up Windows 11/10
Today I'm going to show you how to resolve Windows 10 slow from scratch. When your computer running slow all of a sudden, it is frustrating. It is hard for beginners to figure out why the computer is so slow all of a sudden.
Overview - Computer Running Slow Windows 11/10
"I've had this PC for about 1.5 years now, and it's always worked fine and fast. Then about a week ago, it started being very slow suddenly; whether it's opening an app or right-clicking, it's just very slow. Nothing was installed, and prior to then, everything I did was routine. It is very weird. Why is my Windows 10 running slow all of a Sudden? Please let me know if you have any ideas on what I can do next!"
In this guide, I'll show you exactly how to troubleshoot Windows 10 running slow on your computer.
| Workable Solutions | Step-by-step Troubleshooting |
| --- | --- |
| Why is Windows 10 so slow | Your computer was running for a long time without a reboot, not enough free hard drive space...Full steps |
| Quick tips on Windows 10 slow | Reboot your computer, scan for malware or viruses, close background programs, update Windows...Full steps |
| Advanced fixes to Windows 10 slow | Delete temp files, free up Windows 10 disk space, erase computer and start over...Full steps |
| FAQs about Windows 10 slow | How to speed up Windows 10? Why is Windows 10 so Slow? How to stop Windows 10 from lagging...Full steps |
Why Is My Computer So Slow All of a Sudden
How often do you feel frustrated with your computer acting up, being slow, or freezing up? This list does not cover all the reasons, but when it comes to personal computers it should give you a head start on understanding what causes slow performance specifically for Windows-based machines. Here are some common reasons why Windows 10 running slow.
Your computer was running for a long time without a reboot
Hard drive corrupted or fragmented
The computer is infected with a Virus or Malware
Too many background programs
Computer or processor is overheating
Your version of Windows or other software is out of date
Hardware failure...
Quick Fixes for Windows 11/10 Running Slow and Unresponsive Issue
Now that you have known the reason why your computer running slow Windows 10, you can follow the quick fixes to solve your problem and speed up your PC or laptop.
Method 1. Reboot your computer
If your computer has not been rebooted recently, make sure to reboot it before following any of the fixes below.
Click the "Start" icon.
Go to "Shut down or sign out > Restart."

Method 2. Scan for malware or viruses
If your computer is infected with one or more viruses, this can cause your computer to run slow. Use your antivirus software to scan your computer. You can also try to remove the virus without using antivirus software 
Run the Windows Command Prompt with the Admin privilege.
Type the command: attrib g:*.* /d /s -h -r -s and hit Enter. (Replace the drive letter g with your own external hard drive's drive letter.)
Method 3. Close background programs
One of the most common reasons for a slow computer is programs running in the background. Remove or disable any TSRs and startup programs that automatically start each time the computer boots. To see what programs are running in the background and how much memory and CPU they are using:
Open "Task Manager".
Choose the one and close.
Method 4. Update Windows 
Make sure that you have the latest Windows updates installed on your PC. If you are on the Internet when your computer is slow, make sure all browser plugins are up-to-date.
Click the "Start" icon
Go to "Settings > Update & Security settings > Windows Update".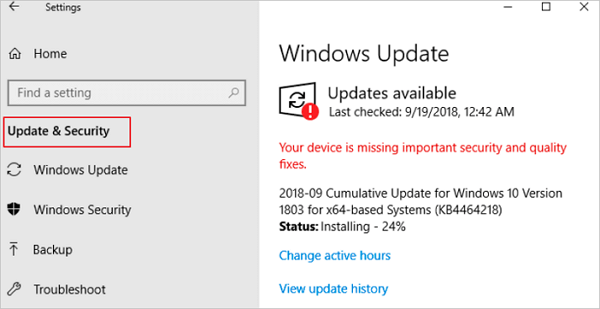 Advanced Solutions to Windows 11/10 Slow Suddenly
If the quick fixes fail to solve the computer or laptop running slow Windows 10, follow the advanced methods below to try out and speed up Windows 10.
Fix 1. Delete temp files
As a computer runs programs, temporary files are stored on the hard drive. Deleting these temp files can help improve computer performance. You can use Disk Cleanup to delete temp files, and you can also automatically delete temp files.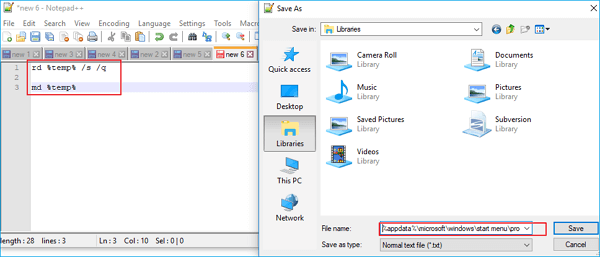 Fix 2. Free up Windows 10 disk space and increase C drive space
For some serious hard drive issues that might cause a hard drive overloaded and sluggish, you need the advanced help of professional toolkits! Here, EaseUS CleanGenius is recommended. Use it to clean up all the junk files at once for more free space.
1 - Clean up junk files
Step 1. Download and install EaseUS Partition Master Suite on your PC. Click to download PC Cleaner on panel.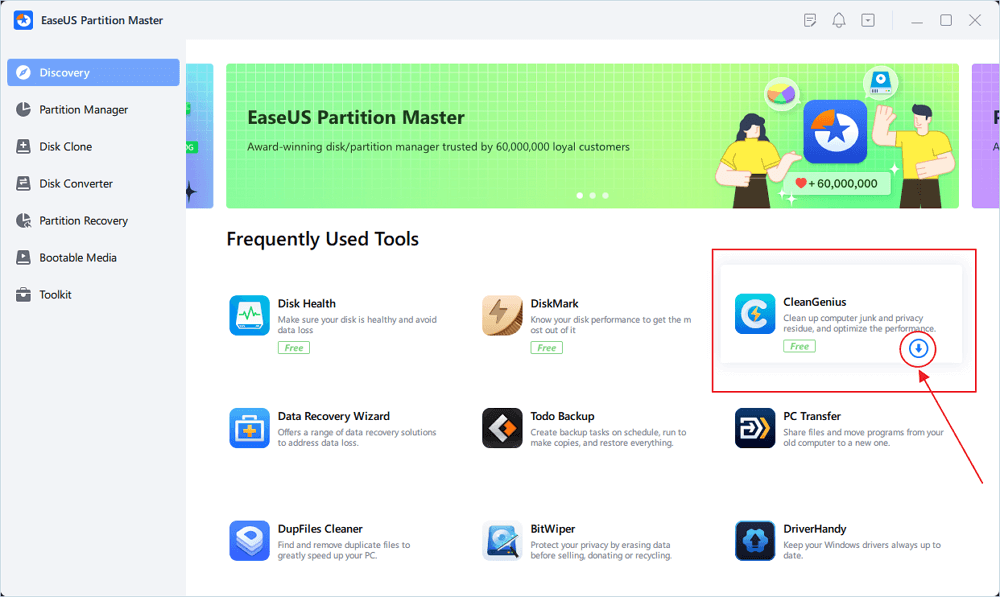 Step 2. Install EaseUS CleanGenius on your PC. To begin with, navigate to "Cleanup" and click "Scan."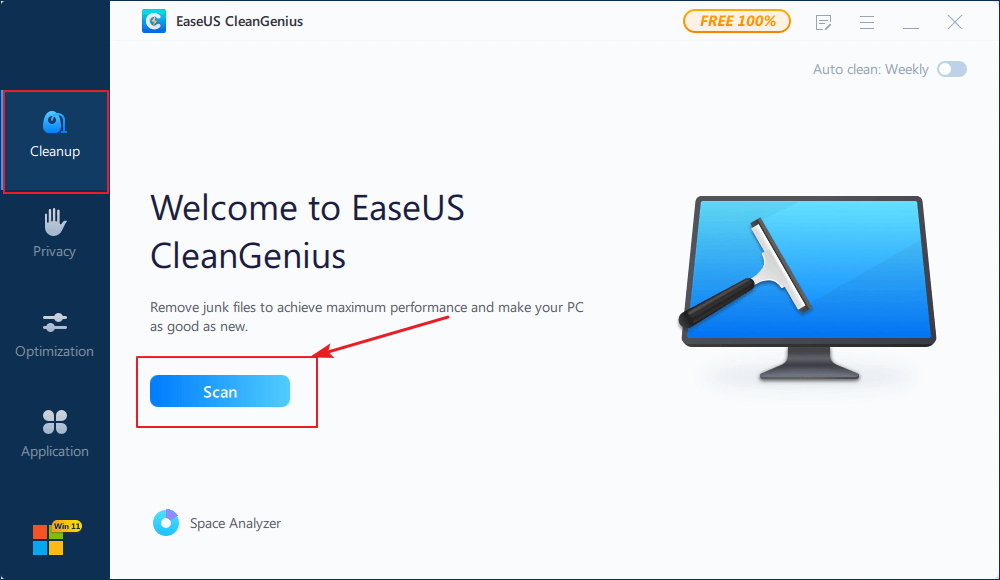 Step 3. EaseUS CleanGenius will start immediately to scan all the useless files, select system junk files and invalid entries, and click "Clean" over all your PC.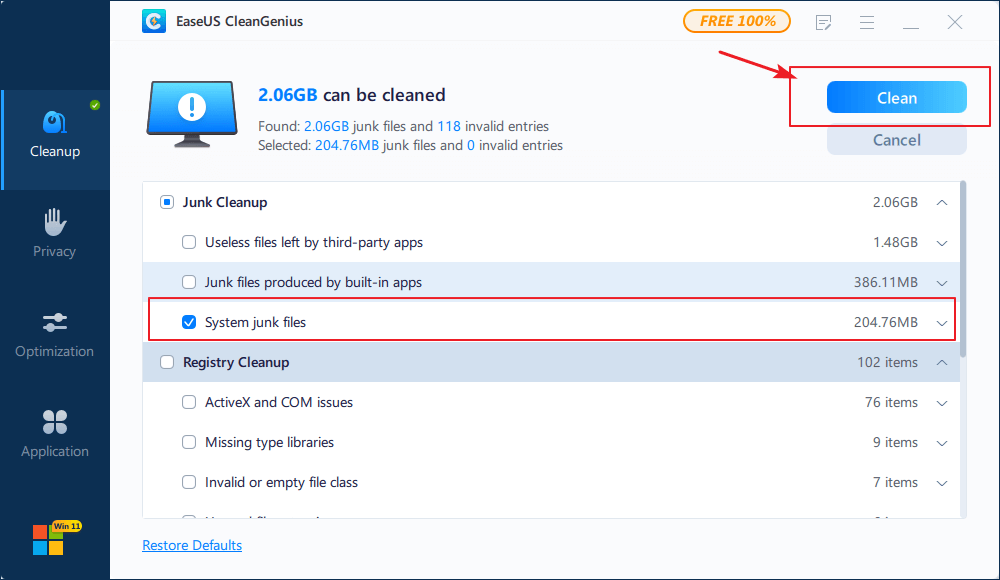 Step 4. Once completed, you can see clearly how many MBs or GBs of data are cleaned. Click "Done" to finish the process.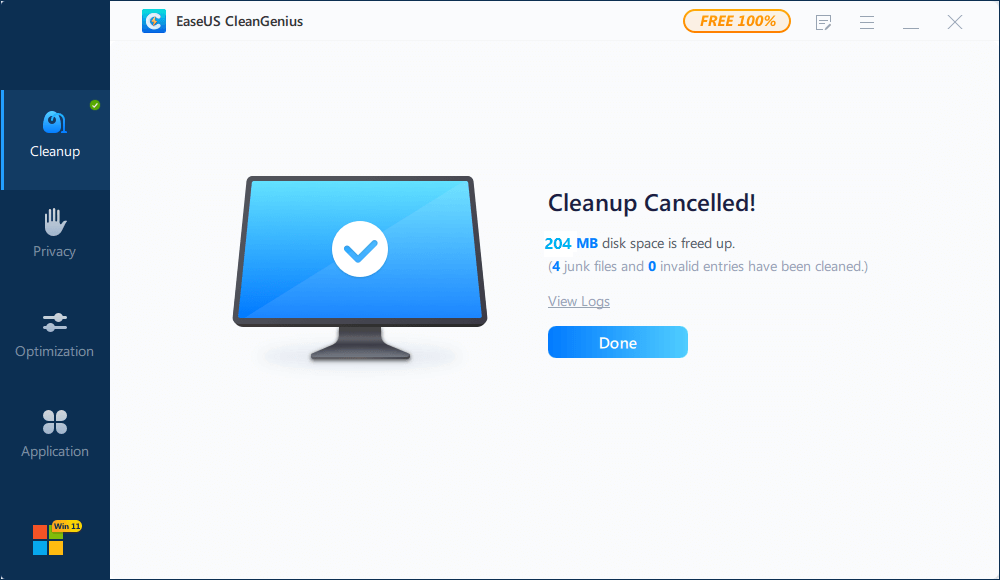 2 - Increase system C drive
If cleaning up junk files doesn't make too much free space for you, another effective solution to Windows 10 suddenly slow problem is to simply expand your C drive with EaseUS Partition Master. Do it with the following steps.
Step 1. Click "Adjust with 1-Click" to extend C drive.
When your C drive is out of space, you will see the Low Disk Space alert on EaseUS Partition Master. Click the Adjust button to extend it.
Step 2. Click "OK" to extend C drive automatically.
By clicking "OK", EaseUS Partition Master will automatically allocate space to your C drive to solve the low space issue.
Extra Option: You can also click "Manual Adjustment" to extend the C drive manually.
When turning to Manual Adjustment, select the C drive, and drag dots rightward to add more space to C drive. Click "OK" to confirm.
Step 3. Confirm to resolve low disk space in C drive
Click the "Execute Operation" button at the top corner and start all pending operations by clicking "Apply".
Fix 3. Erase computer and start over 
If none of the above solutions resolves your issues, another option is to either reinstall Windows or erase everything and then start over.
Note: Do remember to back up data before you take action to erase data.
Erasing everything and starting over can increase performance by getting rid of old software or drivers that may be on the computer and causing the computer to be slow. Installing a fresh copy of Windows, software programs, and the latest drivers help verify there are no software related issues causing your computer to be slow.
Conclusion
Thanks to this guide, you don't need to spend hours searching for Windows 10 slow solutions. You have got everything you need to speed up your Windows 10/8/7 computers. As you can learn from this full guide, Windows slow issue is caused by many reasons and can be solved by many solutions. From all the solutions, I recommend Quick Fixes. These solutions are easy and effective. Most users can solve the computer running slow issue when they have restarted their computers.
Windows 11/10 Slow Related Questions
Let's take a look at the three hot questions that users are most concerned about Windows 10 slow problem.
Can I speed up my computer with Windows 10?
How to speed up Windows 10? Try effective solutions below.
Restart your PC
Install the latest Windows 10 update
Change the power plan
Disable startup programs
Defragment and optimize drives
Use ReadyBoost to speed up Windows 10...
How do I stop Windows 10 from lagging?
Go to "Settings". Click "Update and Security".
Go to Windows Update and click "Advanced options".
Click on "Delivery Optimization", then choose "Choose how updates are delivered".
Turn off "Updates from more than one place".
Why is my computer so slow all of a sudden?
A slow computer is often caused by too many programs running simultaneously, taking up processing power, and reducing the PC's performance.
About the Author
Daisy is the Senior editor of the writing team for EaseUS. She has been working in EaseUS for over ten years, starting from a technical writer to a team leader of the content group. As a professional author for over 10 years, she writes a lot to help people overcome their tech troubles.

Brithny is a technology enthusiast, aiming to make readers' tech life easy and enjoyable. She loves exploring new technologies and writing technical how-to tips. On her spare time, she loves sharing things about her favorite singer - Taylor Swift on her Facebook or Twitter.
Product Reviews
I love that the changes you make with EaseUS Partition Master Free aren't immediately applied to the disks. It makes it way easier to play out what will happen after you've made all the changes. I also think the overall look and feel of EaseUS Partition Master Free makes whatever you're doing with your computer's partitions easy.

 Read More

Partition Master Free can Resize, Move, Merge, Migrate, and Copy disks or partitions; convert to local, change label, defragment, check and explore partition; and much more. A premium upgrade adds free tech support and the ability to resize dynamic volumes.

 Read More

It won't hot image your drives or align them, but since it's coupled with a partition manager, it allows you do perform many tasks at once, instead of just cloning drives. You can move partitions around, resize them, defragment, and more, along with the other tools you'd expect from a cloning tool.

 Read More