How Do I Upgrade Gaming PC? [Beginners Guide]
Your reliable Gaming PC upgrade tutorial is here! On this page, we'll show you a detailed & beginners' guide to help you improve the performance of your gaming computer in playing games.
Here, we'll talk about how to upgrade the following 4 hardware devices in your gaming PC:
PAGE CONTENT:
#1. Upgrade CPU
#2. Upgrade RAM Memory
#3. Upgrade Graphic Card
#4. Upgrade Hard Disk to SSD
Detailed steps with warming update tips will all be included. Let's start!
#1. Upgrade CPU in Gaming PC
CPU is highly related to the efficiency of the computer, and a high CPU processor will better load your games, working better with the graphics card. So how to select the CPU?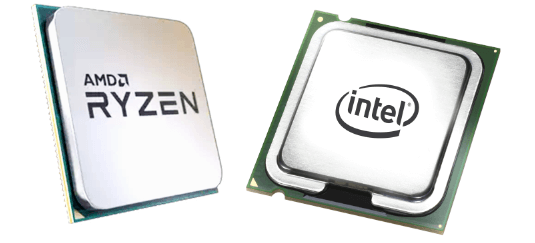 Tips for selecting a proper CPU to upgrade the gaming PC: 
CPU must be compatible with the motherboard in your PC.
The Clock Speed is more important than core numbers for gaming.
Pick AMD if you have a higher budget. It's quicker in video editing and running other tasks.
Pair CPU as strong as your RAM, graphics, and storage. 
Referral List of Top Gaming CPUs:
Intel Core i5-11600K
AMD Ryzen 9 5950X
AMD Ryzen 9 5900X
Intel Core i5-11400
AMD Ryzen 3 3300X
AMD Ryzen 5 3400G
Steps to Upgrade CPU in Gaming PC:
Step 1. Remove the Side Panel of your gaming computer.
Step 2. Locate and remove the CPU cooler - computer fan.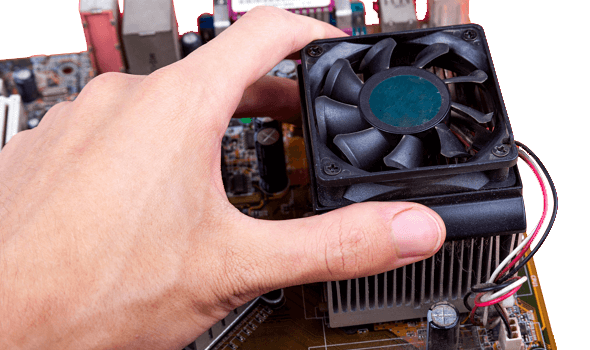 If the fan is covered with dust, clean it by the way.
Step 3. Clean the Contact Patch of the CPU cooler.
Step 4. Lift the retention arm of the CPU socket.
Step 5. Remove the old CPU and insert the new CPU.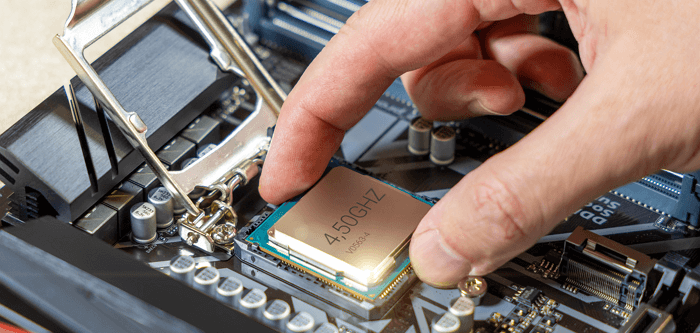 Step 6. Apply the thermal paste and install the CUP cooler. 
Step 7. Re-attach and fasten the side panel.
#2. Upgrade RAM Memory
Good RAM guarantees that your gaming computer can achieve peak performance. For a peculiar RAM, you can check deeper in the following specifics: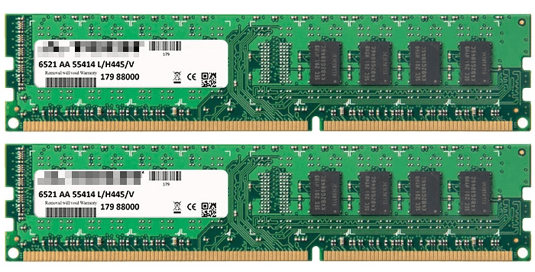 Speed
Timing
CAS Latency
Voltage
DIMMs
Tips for Selecting RAM Memory Stick:
The speed of both new and old RAM sticks should be the same.
Timing also should be the same.
RAM memory stick from the same manufacturer provides better compatibility.
RAM with 16GB or 32GB at 3200MHz performs great with Intel or AMD. 
Referral List of TOP RAMs for Gaming PC:
TEAM XTREEM ARGB 16GB DDR4-3600MHz C14
Corsair Dominator Platinum RGB 32GB DDR4-3200MHz
G.Skill Trident Z Neo 32GB DDR4-3600MHz
Colorful CVN Guardian 16GB DDR4-3200
G.Skill Trident Z Royal 16GB DDR4-4000MHz
Steps to Upgrade RAM in Gaming PC:
Step 1. Shut down your gaming computer and wait for it to cool down.
Step 2. Remove computer side panel, unplug all cords, cables, and accessories.
Step 3. Find the RAM slots in your computer and gently insert the new RAM, fasten it with the RAM with clips.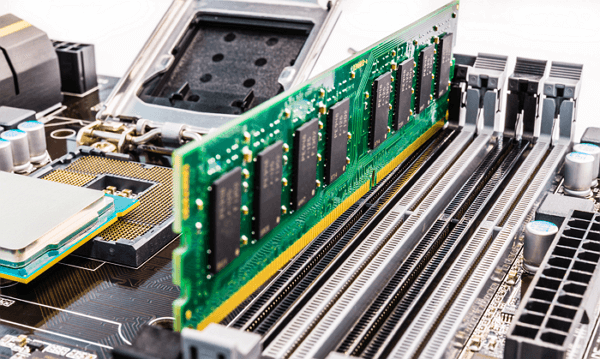 Step 4. Re-attach the computer case, plug all cables and all connectors back in.
Step 5. Reboot the gaming computer. 
#3. Upgrade Graphics Card for Gaming PC
The Graphics card directly determines the smoothness and picture quality for playing games. Also, only when the Graphics card is paired with your CPU, you'll gain the best experience of playing games.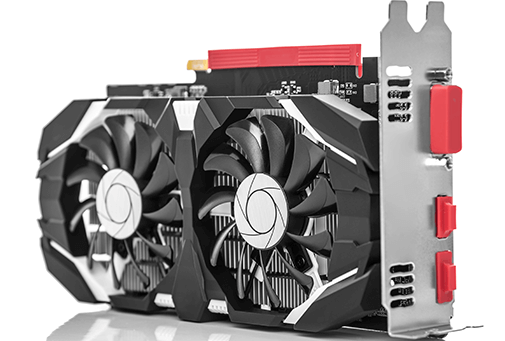 Tips for Selecting Graphics Card:
Resolution: The more pixels you're pushing, the more performance you need. Select the graphics card according to most of your games request.
PSU: Make sure that the power supply has enough juice and the right 6- and/or 8-pin connector(s).
Video Memory: 6GB and 8GB models are more recommended than a 4GB card.
FreeSync or G-Sync: Either variable refresh rate technology will synchronize your GPU's frame rate with your screen's refresh rate. 
Ray Tracing: Select graphics cards that support ray tracing, which can be used to enhance the visuals. 
Make sure the motherboard has the right slot of the graphics card.
Referral List of TOP Graphics Cards for Gmaing PC:
Nvidia GeForce RTX 3090 (152.7 fps)
AMD Radeon RX 6900 XT (148.1fps)
AMD Radeon RX 6800 XT (142.8 fps)
Nvidia GeForce RTX 3080 (142.1 fps)
AMD Radeon RX 6800 (127.3 fps)
Nvidia GeForce RTX 3070 (116.6 fps)
Steps to Upgrade Graphics Card in Gaming PC:
Step 1. Shut down the gaming computer and unplug all the cables.
Step 2. Remove the computer side panel and lay the computer on its side.
Step 3. Locate the graphics card, unplug its power cable and set it aside. 
Step 4. Remove the screws that secure the graphics card and set them aside.
Step 5. Hold the graphics card and gently pull it out of the motherboard slot.
Step 6. Plugin the new card into the motherboard, fasten it with screws, plug in all cables.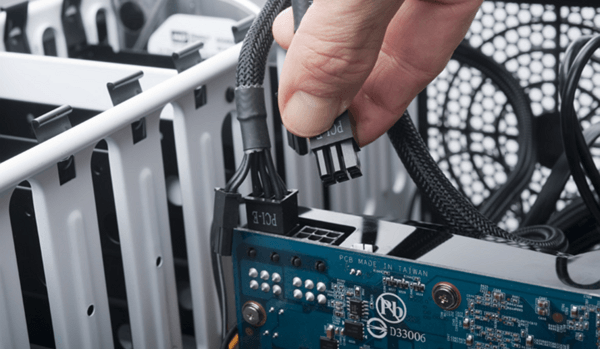 Step 7. Put back the computer case.
#4. Upgrade Hard Disk to SSD in Gaming PC
A hard drive works the same as SSD to load a computer and its components, guaranteeing a smooth experience while playing games. However, SSD performs better in reading and writing data, loading OS and its components. See also: HDD vs SSD. 
Also, investing in a quality SSD is the best bet for playing games at the highest speed with the best smooth experience.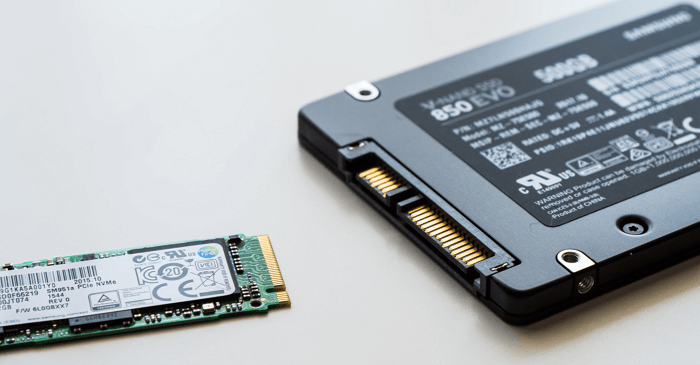 Tips for Selecting SSD:
Capacity: It should be larger than the total capacity of the OS drive and your game drive. 1TB & 500GB are the good.
Interface: The SSD interface is M.2, PCI-E, and SATA. Make sure that you have the right SSD slot for installing the disk.
Seq. Read & Seq. Write: The higher reading and writing speed in the SSD, the faster the computer will load your games, with the smoother video quality.
SATA is cheaper but slower. If your computer supports NVMe/PCle or Optance drivers, buy one. SSD is at least three times as fast as a hard drive in most common scenarios. 
Referral List of TOP SSDs for Gaming PC:
WD Black SN750 1TB (M.2 PCIe 3.0 x4 | Seq. read: 3,470 MB/s | Seq. write: 3,000 MB/s)
Samsung 970 EVO Plus 500GB (Samsung 3-bit MLC | Interface: M.2 PCIe 3.0 x4 | Seq. read: 3,500 MB/s | Seq. write: 3,200 MB/s)
WD Black SN850 1TB NVMe SSD (PCIe Gen4 x4 | Seq. read: 7,000 MB/s | Seq write: 5,300 MB/s)
Crucial MX500 1TB (SATA 6Gbps | Seq. read: 560 MB/s | Seq. write: 510 MB/s)
Steps to Upgrade Graphics Card in Gaming PC:
1. Install or Add SSD into the Gaming PC
Step 1. Shut down the gaming computer and unplug all the cables.
Step 2. Remove the computer side panel and lay the computer on its side.
Step 3. Install and connect the SSD to your computer correctly.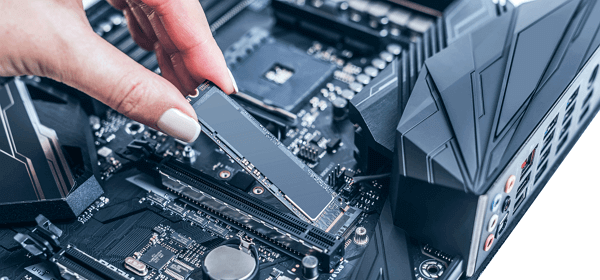 Step 4. Put back the computer case and fasten it with screws, plug in all cables.
After this, you can reboot the PC and set it up in the next part.
2. Set Up SSD for Gaming
Newly installed disk, including the SSD, will display as unallocated space in Disk Management and it won't be showing up in File Explorer. To make SSD work on your gaming PC, follow the tips below to migrate your OS and transfer games to the drive with the help of professional EaseUS Partition Master. 
First. Initialize & Make SSD Showing Up in Gaming PC
Step 1. Open EaseUS Partition Master. Connect the hard drive or SSD to PC.
Right-click the target HDD or SSD and select "Initialize to MBR" or "Initialize to GPT" accordingly.
Step 2. A pending operation of initializing disk to MBR or GPT disk will be added. Execute the operation and click "Apply".
0:00-0:22 Initialize to MBR; 0:23-0:49 Initialize to GPT;
Next. Migrate OS & Transfer C Drive Games to SSD
Note: The operation of migrating OS to SSD or HDD will delete and remove existing partitions and data on your target disk when there is not enough unallocated space on the target disk. If you saved important data there, back up them to an external hard drive in advance.
Step 1. Select "Migrate OS" from the top menu. Select the SSD or HDD as the destination disk and click "Next".
Step 2. Click "Continue" after check warning message. The data and partitions on the target disk will be deleted. Make sure that you've backed up important data in advance. If not, do it now.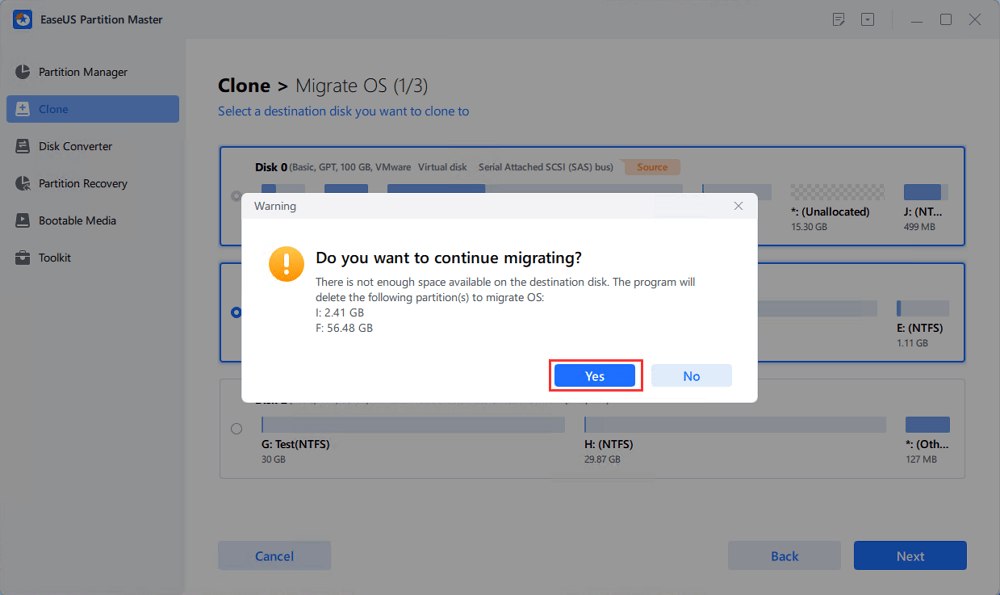 Step 3. Preview the layout of your target disk. You can also click the disk layout options to customize the layout of your target disk as you want. Then click "Proceed" to start migrating your OS to a new disk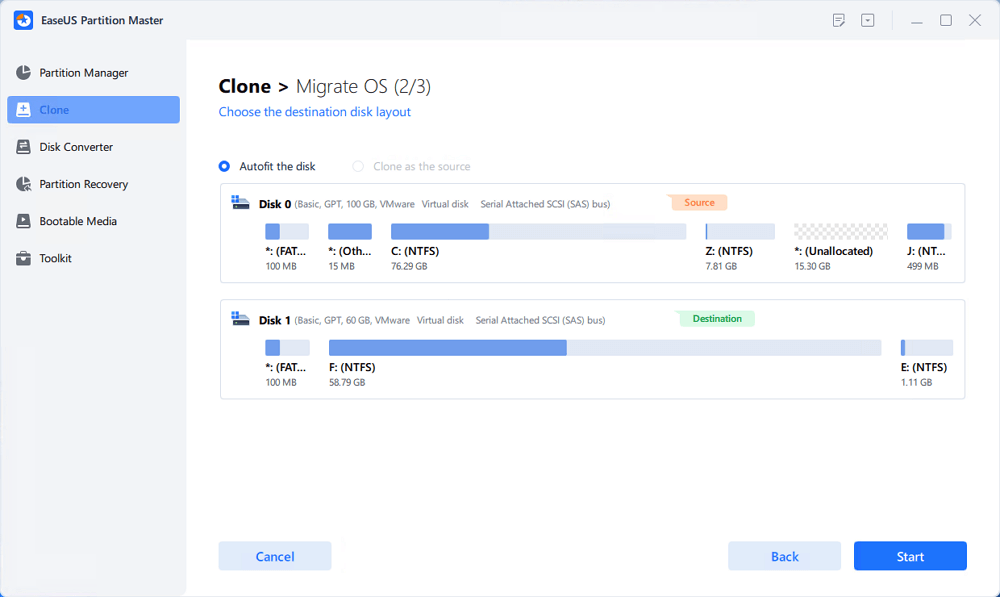 With the help of EaseUS Partition Master, you'll successfully migrate os with all C drive installed games to the new SSD.
Last. Set SSD as Boot Drive in Gaming PC
To make your gaming computer runs faster, follow the steps here to set up the new SSD as the boot drive in BIOS:
Step 1. Restart the gaming PC, press the F2/F8/F11 or Del key to enter BIOS.
Step 2. On the Boot menu, set the cloned SSD as the boot drive in BIOS Boot Priority.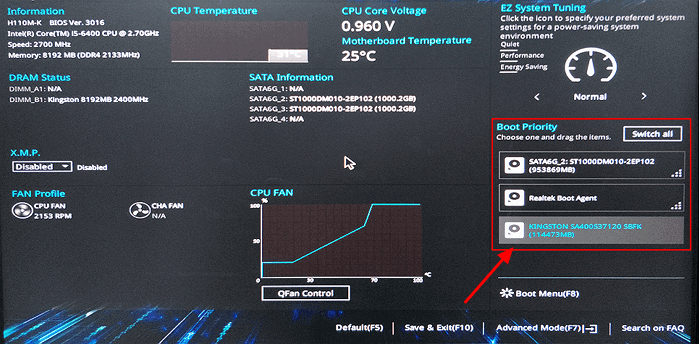 Step 3. Save the changes and boot the gaming PC.
After this, the computer will boot OS from the new SSD. When it boots up, congratulations! You have successfully upgraded your gaming PC and you can play games on the new hardware, enjoy fantastic gaming moments now.
Editor's Suggestions in Upgrading Gaming PC
There are many ways in upgrading the gaming PC, including the hardware and software. Here, on this page, we offered hardware improvement tips and guidelines, including replacing CPU, RAM, Graphics Card, and SSD.
In a word, when you don't know where to start upgrading the gaming PC, here are two tips that you can follow:
With a limited budget, you should upgrade the hardware that makes you feel worse while playing games. 
RAM and Graphics can be on the top of your list while upgrading a gaming computer.
Set up hardware for gaming based on the requests of the game that you are about to play. 
To sum up, upgrading a gaming PC is not easy nor that complex. As long as you find out the exact problem that slows down the computer or where that you need to improve, just pick the right device and follow tips as presented above to do it now. Hope this page can help or at least give you some ideas. 
Updated by Tracy King 
Tracy joined in EaseUS in 2013 and has been working with EaseUS content team for over 7 years. Being enthusiastic in computing and technology, she writes tech how-to articles and share technical solutions about Windows & Mac data recovery, file/system backup and recovery, partition management and iOS/Android data recovery.
I love that the changes you make with EaseUS Partition Master Free aren't immediately applied to the disks. It makes it way easier to play out what will happen after you've made all the changes. I also think the overall look and feel of EaseUS Partition Master Free makes whatever you're doing with your computer's partitions easy.

 Read More

Partition Master Free can Resize, Move, Merge, Migrate, and Copy disks or partitions; convert to local, change label, defragment, check and explore partition; and much more. A premium upgrade adds free tech support and the ability to resize dynamic volumes.

 Read More

It won't hot image your drives or align them, but since it's coupled with a partition manager, it allows you do perform many tasks at once, instead of just cloning drives. You can move partitions around, resize them, defragment, and more, along with the other tools you'd expect from a cloning tool.

 Read More
About EaseUS Partition Master
All-round disk & partition management software for personal and commercial use. Let it manage your storage drive: resize, format, delete, clone, convert, etc.
Video Tutorial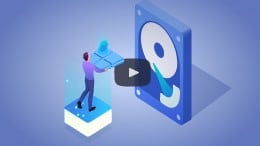 How to Partititon a Hard Drive on Windows 10/8/7
Was This Page Helpful
How Can We Help You
Find answers to common questions below.