Quick Navigation
Windows 10 pushes a lot of regular updates, with some improvement in stability and performance, and critical updates as well, mainly about bug fixes and shiny new features. Windows 10 update is quite normal and frequent, like twice each month. That's the point! You seem to reach the frustrating moment again where Windows 10 update is taking hours and hours downloading and installing itself correctly on your PC. How are you going to skip such long waiting?
How Long Does Windows 10 Update Usually Take
So, how long does a Windows 10 update take on average? Combining with the estimated time by Microsoft and myself, running a Windows 10 Pro laptop, the accepted time waiting on downloading and installing a 2018 update takes an average of 30 minutes.
This is how Microsoft officially explains the "TIME":
"Microsoft has slashed the time it takes to install major feature updates to Windows 10 PCs by carrying out more tasks in the background.
The next major feature update to Windows 10, due in April 2018, takes an average of 30 minutes to install, 21 minutes less than last year's Fall Creators Update."
How to Stop Windows 10 Update Taking Forever
Do you see Windows 10 taking forever in every 2018 update? Like one of the most seen blue screen loop, saying "getting Windows ready, don't turn off your computer". Be prepared. Your computer is now slowing down, plodding, frozen and stuck! Let's dig out why Windows 10 takes so long to update and find all the possible reasons that decrease the update speed.
Tip: Above all, check the internet connection. Don't let the unstable internet connection fool you at this point.
Method 1 and Method 2 are very useful in fixing a very slow Windows 10 update on your computer, and both require you downloading an assistive tool for free - EaseUS Partition Master Free. It's free partition manager software that facilitates all kinds of computer management, like resize partition, format partition, wipe partition, clone partition... Get familiar with the powerful disk management tool after fixing this slow Windows 10 update problem.
Method 1. Clear the Hard Drive Garbages
As I've noticed after downloading the April Update, the new system files take up the hard drive space for nearly 20GB. That's quite huge! To ensure a smooth and successful update, never hesitate to pause your ongoing update that freezes at some percentage completion, do a spring cleaning on your hard drive and try a second time!
1. Launch EaseUS Partition Master and click "Tools" > "System Optimization".
2. Choose "Junk File Cleanup" or "Large File Cleanup". We suggest you try them both.
3. By clicking "Analyze", you can easily find all the useless junks files and clear them up.
By selecting a hard disk and clicking "Scan", you can easily find all the huge files you seem to no longer need. Delete them all to free up some disk space.
Computer hard disk cleanup is easy to do, but it's beneficial to speed your computer in every way.
Method 2. Defrag Your Computer Hard Drive
Even though your hard drive in use has ample space for the new update, the download speed is still taking forever. Your PC must have an old hard disk drive, and it's too scrammed to burst with data. How long haven't you defragmented that drive? Many updates need to cover a lot of ground, and a slow hard drive with files everywhere won't help make the update go fast!
Step 1: Install and launch EaseUS Partition Master. Select "Tools" and click "System Optimization".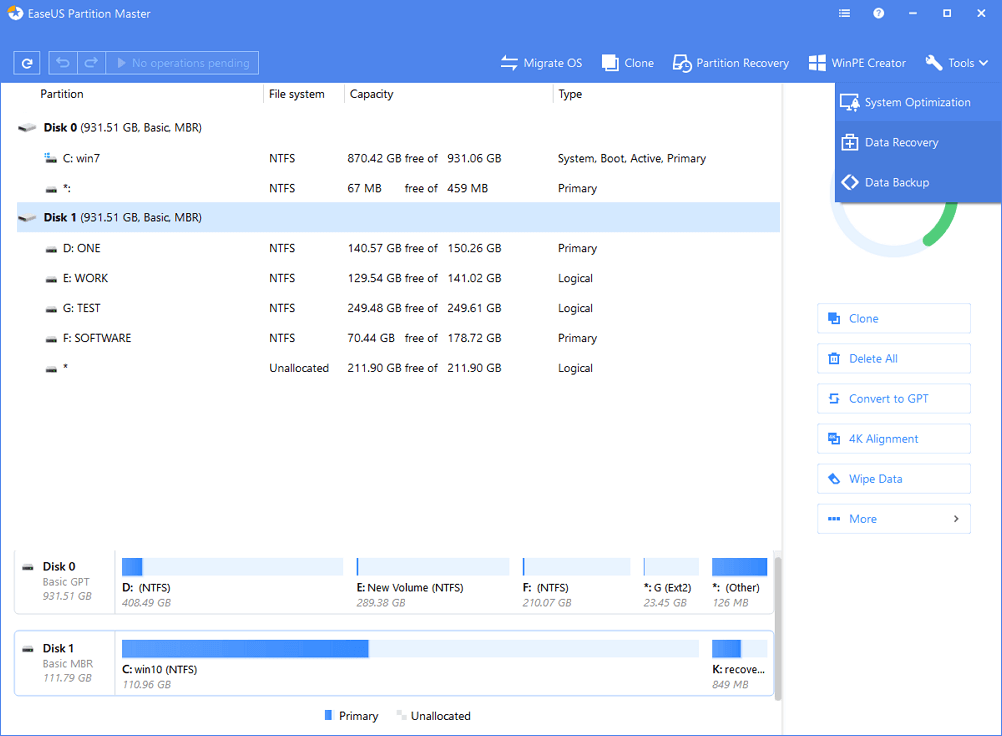 Step 2: Choose "Disk Optimization" to optimize your hard disk and improve the disk performance.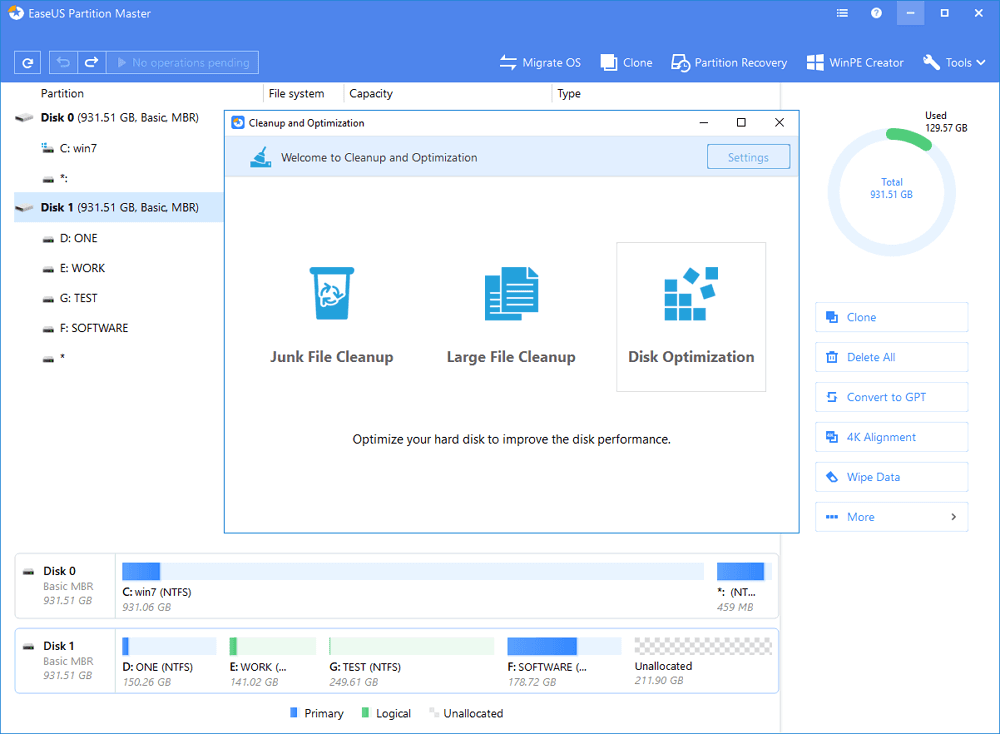 Step 3: Select the partition that you want to optimize and click "Optimize". After a while, the defragment is completed. The time depends on the amount of the fragments on this partition.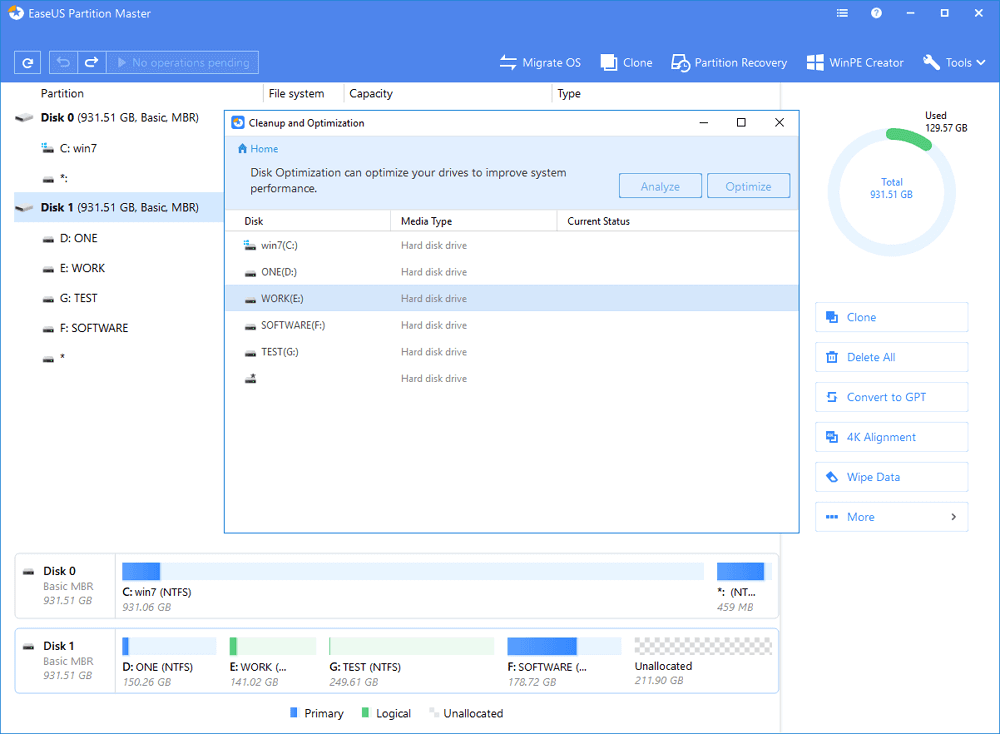 Repeat the steps to finish optimizing all computer disk partitions that slow down the Windows 10 update.
Method 3. Fix Windows Update Errors with Windows Update Troubleshooter
Excluding the internal hardware factors, it's probably just the system bugs that throw your computer onto a blue screen where Windows 10 works on an infinite update.
The Windows own little program called Windows Update Troubleshooter can fix the broken components that might break the update progress.
Method 4. Disable Startup Programs That Conflict with the Update
You never know that third-party applications always conflict with the update because they happen to start at the same time. Along with applications, services and drivers are making the same effect. So, if you feel certain that the problem does not come from a poor internet connection or hard drive bad performance, consider this factor, and you may try performing a clean boot of Windows 10 before attempting to get the new update.
1. Press Windows + R keys to open Run.
2. Type msconfig in the Run box and click OK.
3. In the System Configuration, click the Services tab.
4. Check the box Hide all Microsoft services.
5. Click Disable all.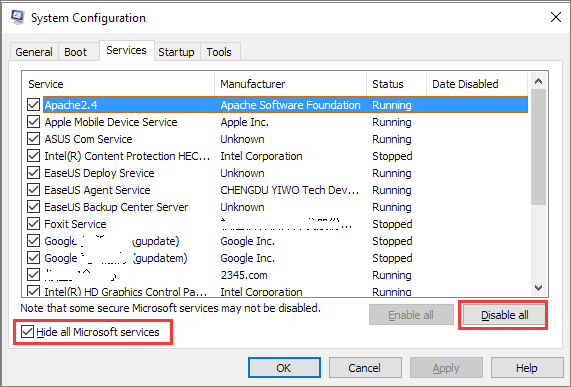 6. Next, return and go on with the Startup tab.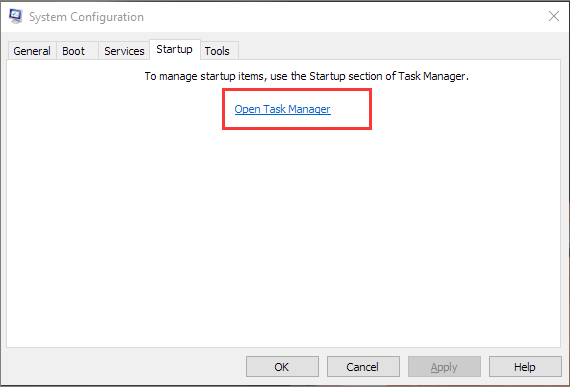 7. Click Open Task Manager.
8. Click any startup program that is suspicious in conflicting with the update and click Disable.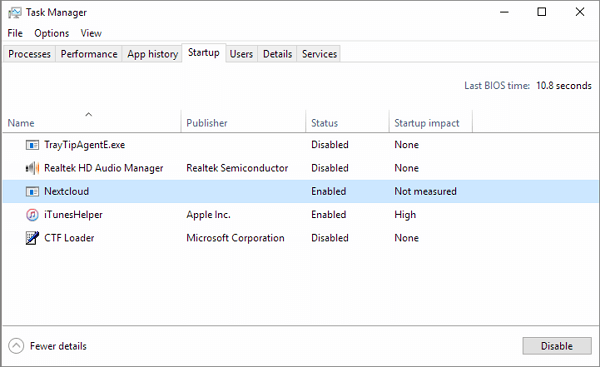 Repeat the previous step until all the startup programs in question were disabled.
9. Close the Task Manager and click OK in the System Configuration window.
10. Restart your PC and get the new update for the second time.
Most of the time, people receive a Windows 10 unwillingly because Microsoft turns on an automatic update on our computers by default. To avoid receiving any problematic update in the future, you can always try to disable Windows 10 update for permanent.
By the way, whenever you suffer from a slow boot or startup issue after Windows 10 update, find solutions on this page.
100% of people found this article helpful.
Frequently Asked Questions
Why Choose EaseUS Partition Master?

"I've used Partition Master Professional many times to create, delete, format, move, rename, and resize partitions." —PCWorld

"Partitioning tools have come a very long since the days of complicated command line utilities and EASEUS Partition Master is one of the most advanced programs available." —TECH ADVISOR

"I love that the changes you make with EaseUS Partition Master Free aren't immediately applied to the disks. It makes it way easier to play out what will happen after you've made all the changes." —Lifewire
Will the "Migrate OS" feature transfer the Windows system files only or the whole C drive?

To ensure that the migrated system will boot normally, the Migrate OS feature will transfer all the files in the system and the boot partitions. Generally, the boot partition is the C drive so the transfer will include all the files in C.
Does EaseUS Partition Master license apply to multiple computers?

The license of Partition Master Professional and Server editions can be used on 1 computer only, while that for for the Technician and Unlimited editions can be used on multiple machines.
What is the difference between EaseUS Partition Master Trial version and the Free version?

Free is for home users only, with most basic functions available such as partition resize and clone. While trial can help you understand how this product works and test what a full license can do on a business or server OS machine.
Will it cause any data loss after resizing the partition in EaseUS Partition Master?

Generally, it will not cause any data loss or boot issue by resizing a partition. However, in order to protect your data, we suggest that you backup the partition before resizing, in case of any unexpected situations such as power outages, computer hardware failures, etc. You can use EaseUS Todo Backup to backup the partition and its trial version is fully functioned for 30 days.
What should I prepare before resizing the partition?

On the partition that is going to be operated, there might be some files being occupied by other programs. To ensure a successful operation, we suggest that you close all the unnecessary software before resizing that partition. Otherwise, EaseUS Partition Master will detect the partition being locked by the other software and require a reboot to resize the partition under boot mode.
About EaseUS Partition Master
All-round disk & partition management software for personal and commercial use. Let it manage your storage drive: resize, format, delete, clone, convert, etc.