Computer or laptop gets stuck on "Getting Windows ready, Don't turn off your computer". You wait and wait, and it turns out that nothing has changed? The issue occurs when users are trying to turn on, turn off or restart their computer.
Relax! Don't let this annoying problem bother you anymore. In this post, we'll provide you effective and powerful solutions and fixes to quickly fix Windows 10, 8 or 7 stuck on 'Getting Windows ready' error. You may follow any one of the offered methods to get your problem solved.
You can try these methods:
Method One. Just Wait for a Long Time
Is the circle animation is still moving? Show some patience and wait.
Yes, that's actually what some Microsoft's support technician advise. When your computer shows you the screen of "Getting Windows ready", your system may be downloading and installing files or dealing with some tasks in the background. It may take some time for your system to finish these jobs.
So if you want your computer to boot normally, the first thing you can try is to wait. We advise you to wait no more than 2-3 hours before taking actions to cancel Windows 10 update once it started.
Method Two. Shut down Your PC and Power Reset Your Computer
If the first solution fails, the second would be a nice choice. Power resetting can clear all information in your computer memory without damaging your data. It is helpful for fixing those corruption issues on your computer and getting you out of the loop of "Getting Windows ready, Don't turn off your computer" issue.
Turn off your computer regardless of the getting ready screen.
Unplug all peripheral devices (USB flash drive, external hard drive, headphone, etc) from your computer.
Unplug the power cable from your computer.
Unplug the battery from the battery compartment of your laptop (only if you are using a laptop and your laptop battery is removable).
Press and hold the power button on your computer for 30 seconds. (Your computer should stay off afterward.)
Plug the power (and the battery) back to your computer.
Turn on your computer. You won't see the screen this time if this method works for you.
Method Three. Delete Problematic Files
Restart your PC and you will see the Windows Boot Options page: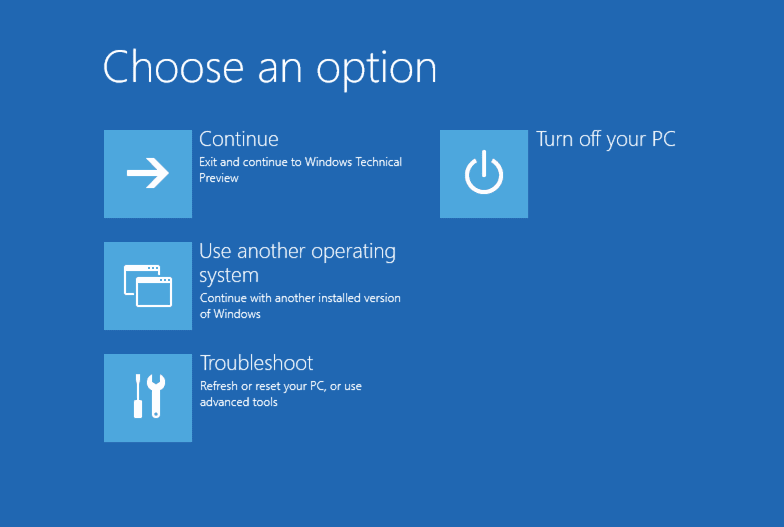 1. In Windows Boot Options menu, choose "Troubleshoot > Advanced Options > Command Prompt".
2. In the command line, type: C: cd Windows\System32\LogFiles\Srt. SrtTrail.txt and press Enter button.
Here, if you see something like this: Boot critical file c:\windows\system32\drivers\vsock.sys is corrupt, navigate to the specified location using the Command Prompt and enter Del command to delete the problematic file.

Method Four. Perform a System Restore or Reset
Before the system reset, you'd better restore and export all your important data. Here, you can go on with two options.
Option 1. Backup Data Without Booting into Windows with EaseUS Todo Backup.
Option 2. Recover Data After System Restore with EaseUS hard drive recovery software.
Of cause, the first option is the most recommended but you need to create the bootable disk on another working computer. But the latter option also helps a lot when you forgot to create any backups before doing the system restore.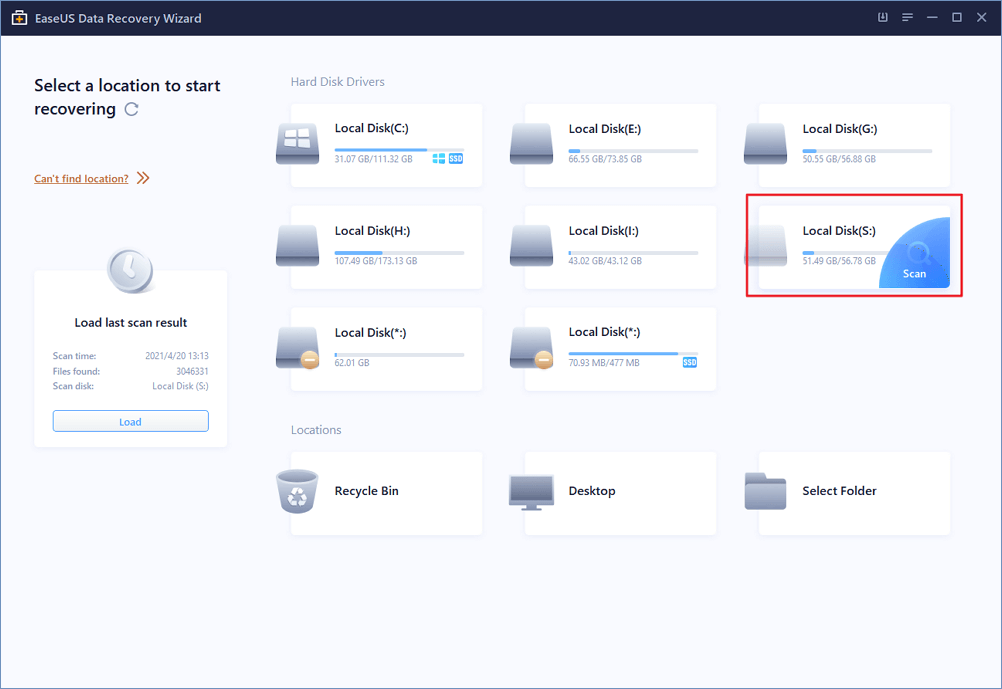 How to perform a system restore or reset
1. To do it, in Windows Boot Options menu, choose Troubleshoot > Advanced Options > > System Restore.
2. Follow the Wizard instruction and choose the appropriate restore point. Finally, click Finish to restore the system.
If the last method fails, there is nothing could help fix the getting Windows ready problem but reinstall Windows 10 from the scratch with Windows Media Creation Tool.