"Every time I try to shut down my computer, I was forced to update my Windows 10. But I really don't want to update my operating system because the automatic update might take up the system and network resources. Is there anybody who can help me solve this problem and disable Windows 10 update? Thanks in advance."
All solutions to disable Windows 10 update:
| Solutions | Step-by-step Troubleshooting |
| --- | --- |
| 1. Manually Disable Windows Update | Press the Windows key + R to open the Run box...Full steps |
| 2. Change the Settings of the Group Policy Editor | Go to Computer Configuration > Administrative Templates...Full steps |
| 3. Meter Your Network Connection | Click "Network & Internet" in the Settings app...Full steps |
| 4. Change Update Settings using Registry | Type regedit, and click OK to open the Registry...Full steps |
Whenever you are faced with Windows' automatic update notifications like:
Install updates automatically 
Download Updates but choose when to install them
Check for updates but let me choose whether to download and install them
What would you do? Here, we have the following solutions.
 Tip

Before proceeding with the four solutions to fully stop Windows 10 updates, check your own Windows 10 edition (Home, Professional, Education, or Enterprise) by going to Settings -> System -> About so that you can find the most appropriate solution. Besides, the fourth way of trying to control the Windows 10 update by using Registry is somewhat risky, do remember to backup Windows 10 to external hard drive and the details will be shown in the extra tips section.
How to Disable Windows 10 Update
Applies to: Windows 11, Windows 10, and Windows 8. For different system versions, the operation steps may be slightly different.
Solution 1. Disable Windows Update Service
Understand the limitations of this method. While disabling the automatic update service will temporarily halt any Windows 10 cumulative updates, the service will re-enable itself after a certain amount of time. Here are the directions:
1. Press the Windows logo key + R at the same time to invoke the Run box.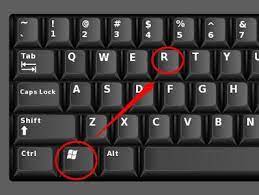 2. Type services.msc and press Enter.
3. Scroll down to Windows Update, and double-click it.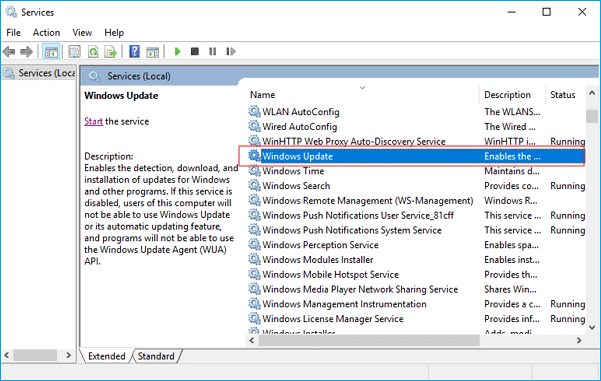 4. In Startup type, select "Disabled". Then click "Apply" and "OK" to save the settings.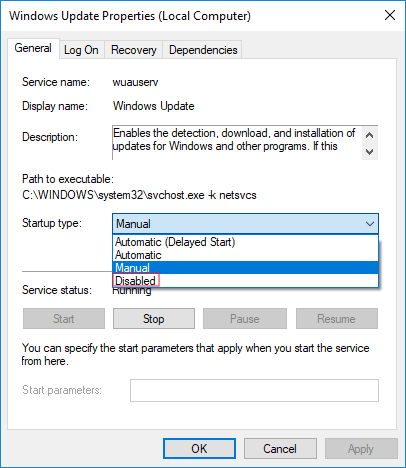 Do you prefer a one-click solution to disable the Windows automatic update feature? If so, get the versatile toolkit - EaseUS CleanGenius to help you. With it, you can disable/enable Windows Update, repair hard drives, remove/enable write-protection, and more within seconds.
To disable Windows Update:
Step 1. DOWNLOAD EaseUS CleanGenius for free and install it on your computer.
Step 2. Launch EaseUS CleanGenius and go to "Optimization".
Step 3. The tool will detect the status of the Windows Update service automatically. If Windows Update is currently enabled, click the switch to stop the service.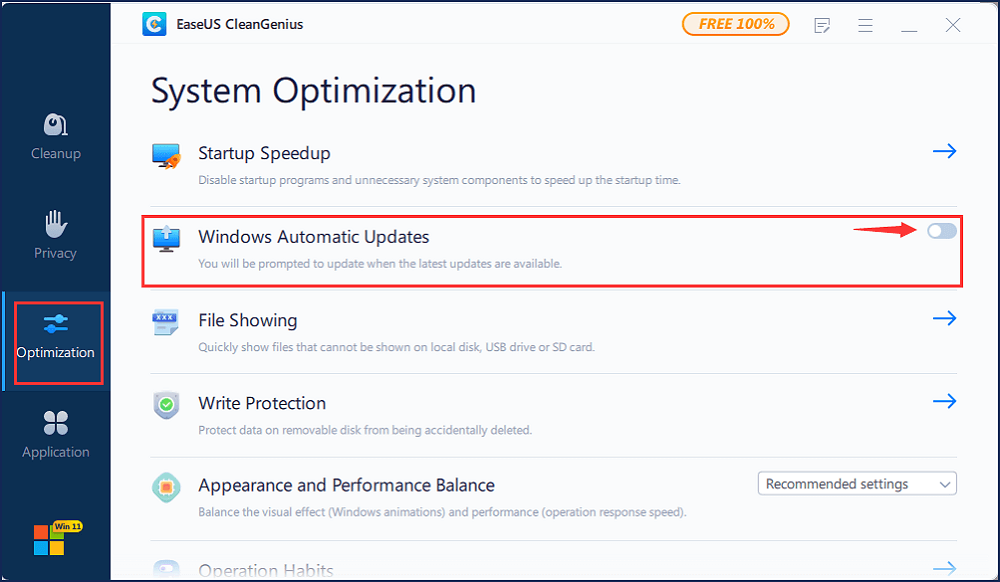 Step 4. If you want to check whether you have disabled the service automatically, go to "Start" > type "Services" > right-click "Services" and choose "Run as administrator".
Step 5. In the list of services, find and right-click "Windows Update" > "Properties". In the "Service status" section, you should see the service has been stopped.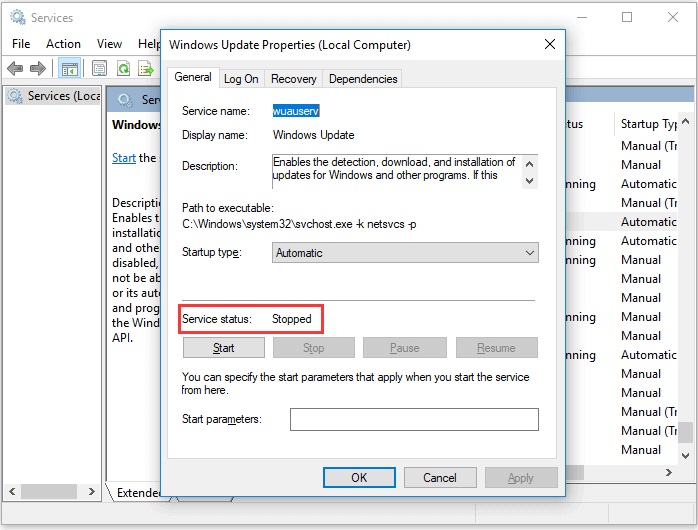 Solution 2. Change the Setting of the Group Policy Editor
The Group Policy feature is not available in the Home edition. So, only when you run Windows 10 Professional, Enterprise, or Education, you can use the Group Policy Editor to change the settings to prevent Windows 10 from automatically updating. The group policy editor will notify you of new updates without automatically installing them. 
Press the Windows logo key + R then type gpedit.msc and click OK.
Go to "Computer Configuration" > "Administrative Templates" > "Windows Components" > "Windows Update".
Double-click "Configure Automatic Updates".
Select "Disabled" in Configured Automatic Updates on the left, and click Apply and "OK" to disable the Windows automatic update feature.
Note: If you need to update your Windows version later, you can repeat the steps above, then select Enabled to turn on this feature, so that you can continue to download the updates.
Solution 3. Meter Your Network Connection
Understand that this method won't work for Ethernet connections. You can only disable automatic updates by using this method on a Wi-Fi connection. If your computer is connected to WiFi, you can try this to stop Windows 10 automatic updates. 
1. Click the Start button at the bottom left on your desktop, then click the "Settings" app.
2. Click "Network & Internet".
3. Click WiF in the left pane, then click the name of your Wi-Fi connection.
4. Click to turn on Set as metered connection.
Solution 4. Change the way of Windows 10 Updates Using Registry
Extra Tips: Editing the registry is risky, and it can cause irreversible damage to your installation if you don't do it correctly. It's recommended that you make a full backup of your computer before proceeding. All you need to do is use this backup software to back up your data in three steps:
Step 1. Click "Select backup contents" to initiate a backup.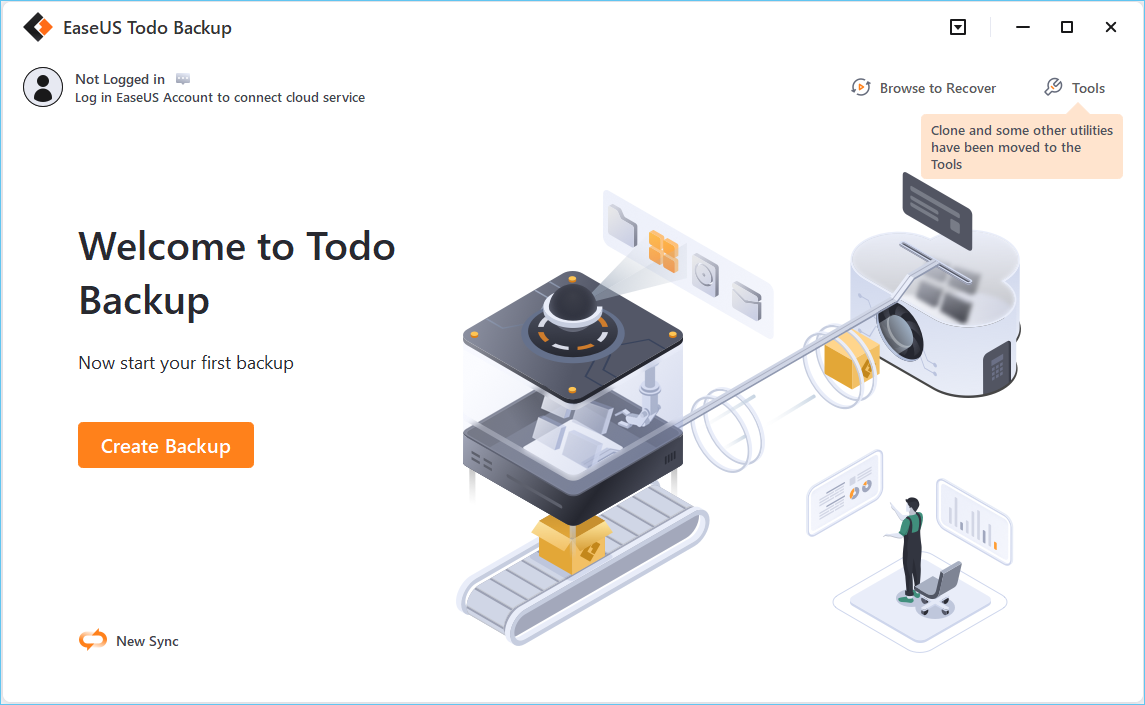 Step 2. There are four data backup categories, File, Disk, OS, and Mail, click File.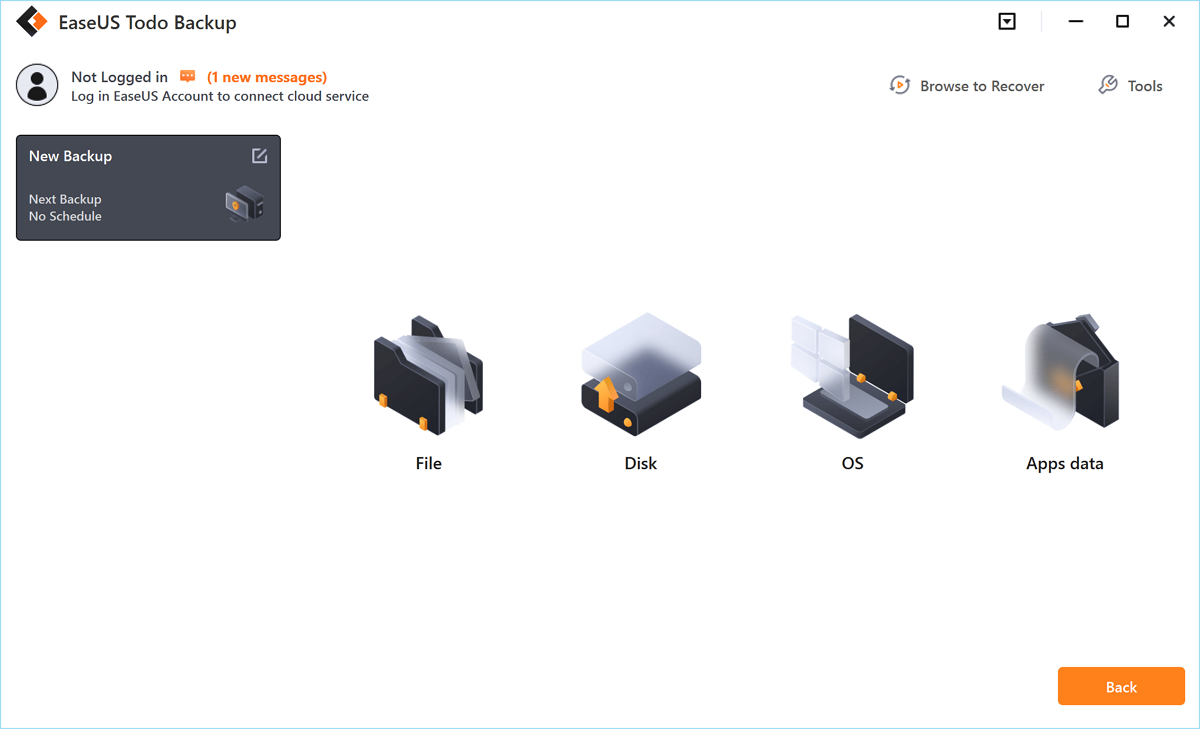 Step 3. Local and network files will be displayed on the left side. You may extend the directory to choose which files to back up.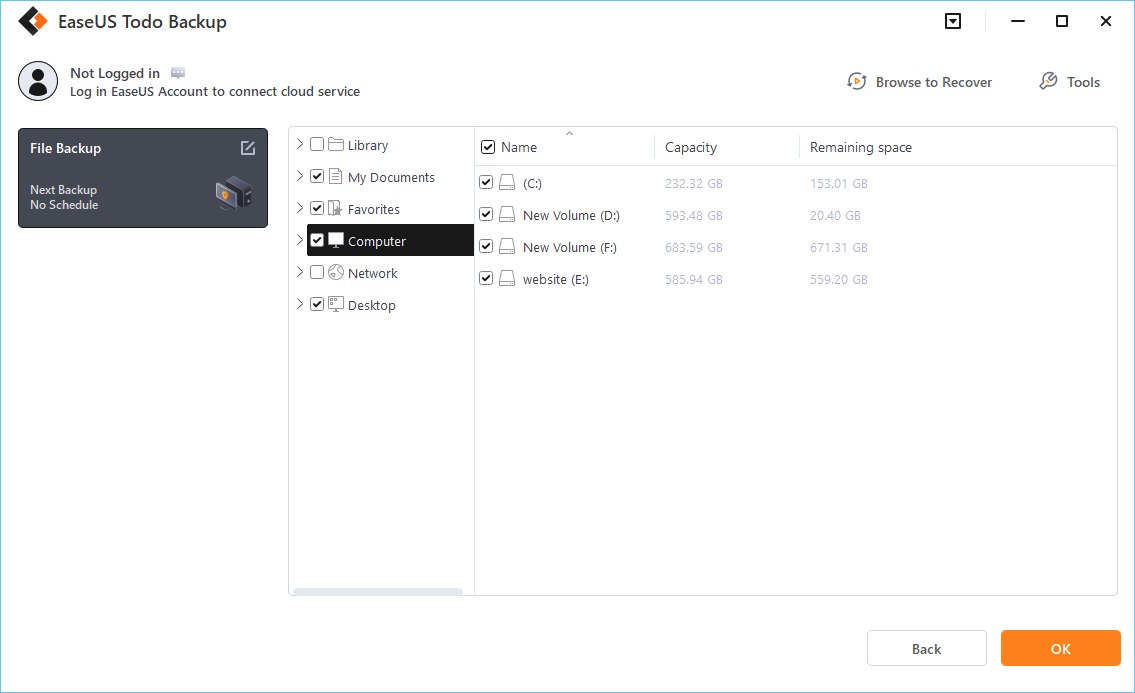 Step 4. Select the location where you want to store the backup by following the on-screen instructions.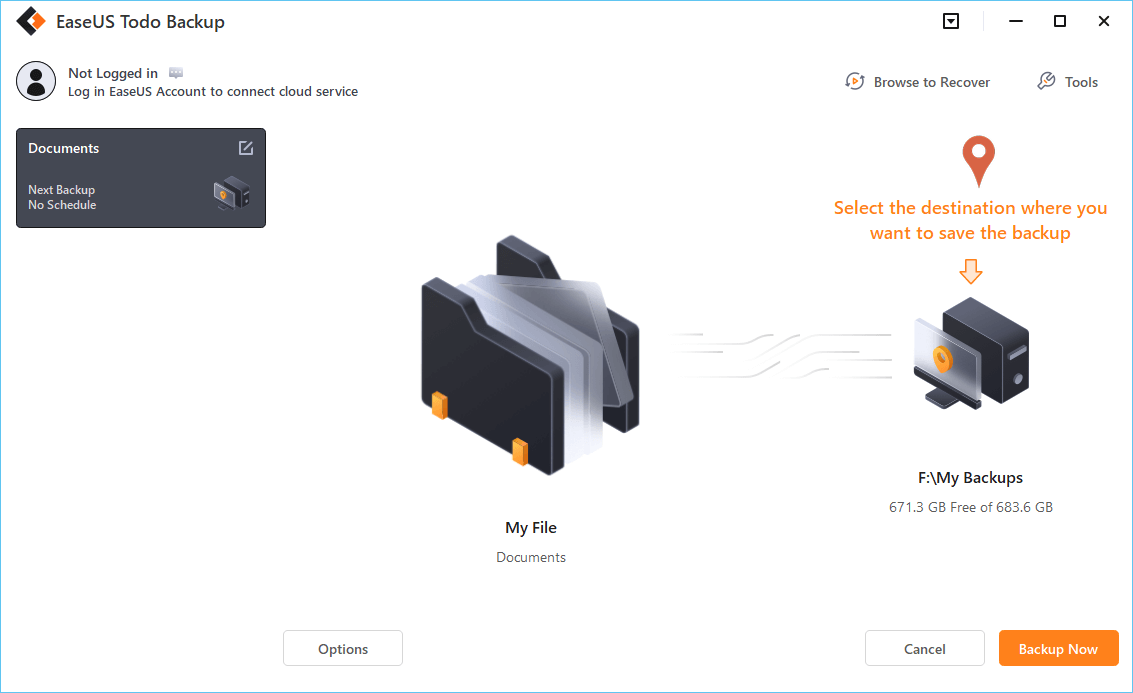 Click "Options" to encrypt the backup with a password in "Backup Options," and to setup a backup schedule and choose to initiate a backup at a certain event in "Backup Scheme." There are a variety of other customization options available for the backup process.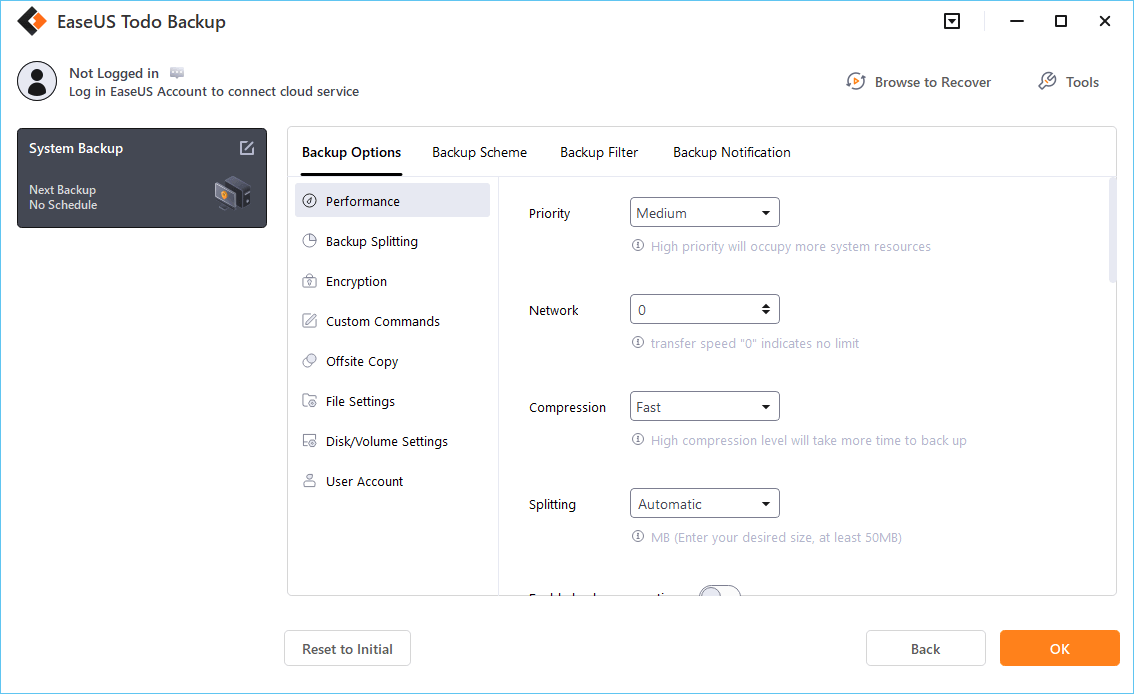 Step 5. You may save the backup to a local disk, EaseUS' online service, or a NAS.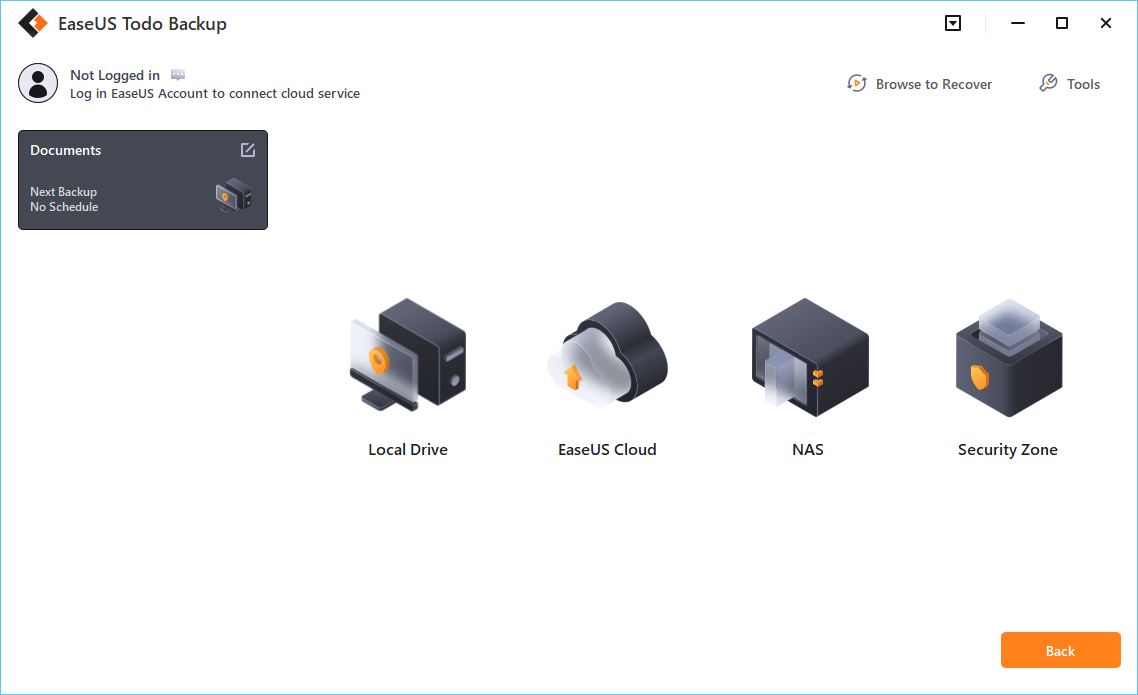 Step 6. EaseUS Todo Backup enables customers to back up data to a third-party cloud drive and its own cloud drive.
If you want to back up data to a third-party cloud drive, choose Local Drive, scroll down to add Cloud Device, add your account, and then log in.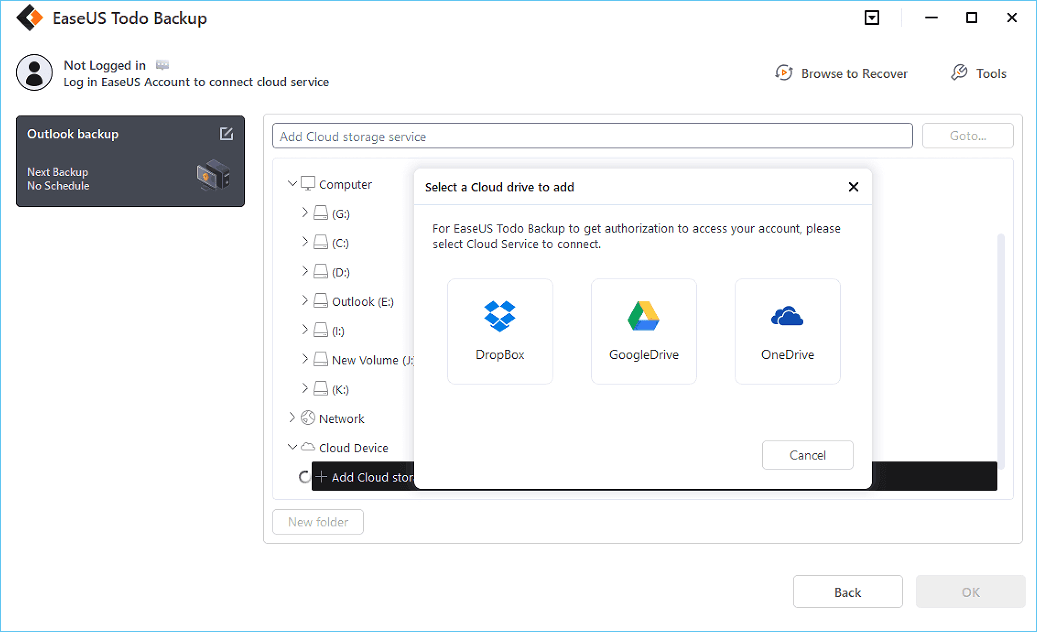 You can also save backups to EaseUS's cloud storage service. Sign up for an EaseUS Account and log in after clicking EaseUS Cloud.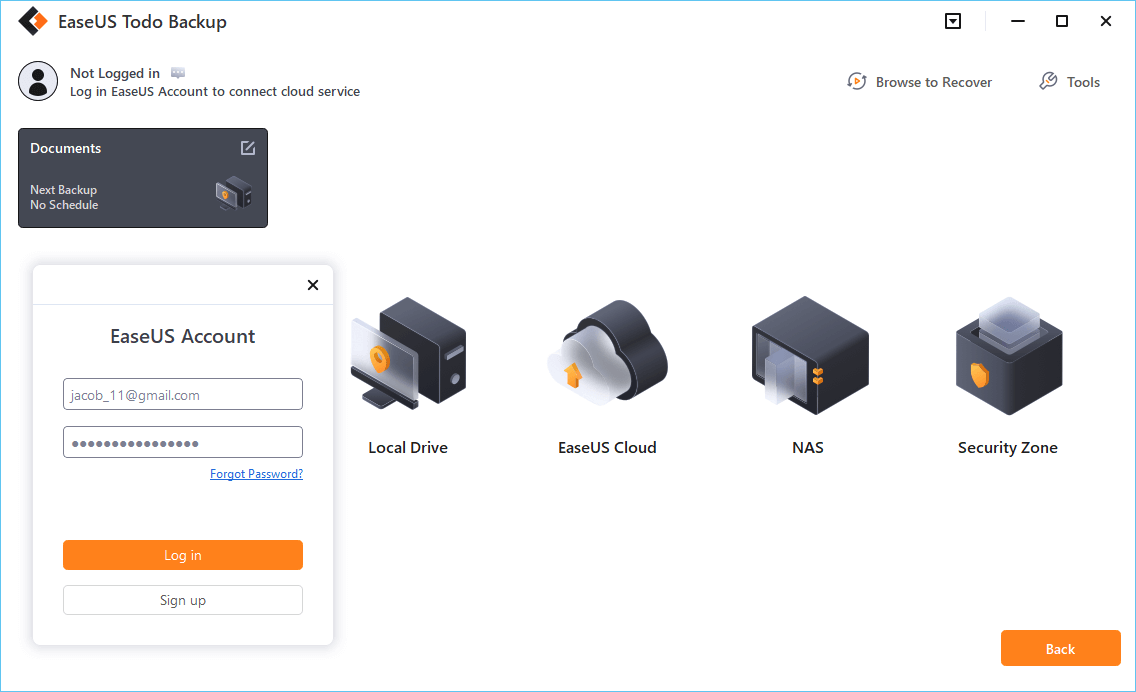 Step 7. To begin backup, click "Backup Now" Once the backup process has been finished, it will be shown as a card on the panel's left side. To further manage a backup job, right-click it.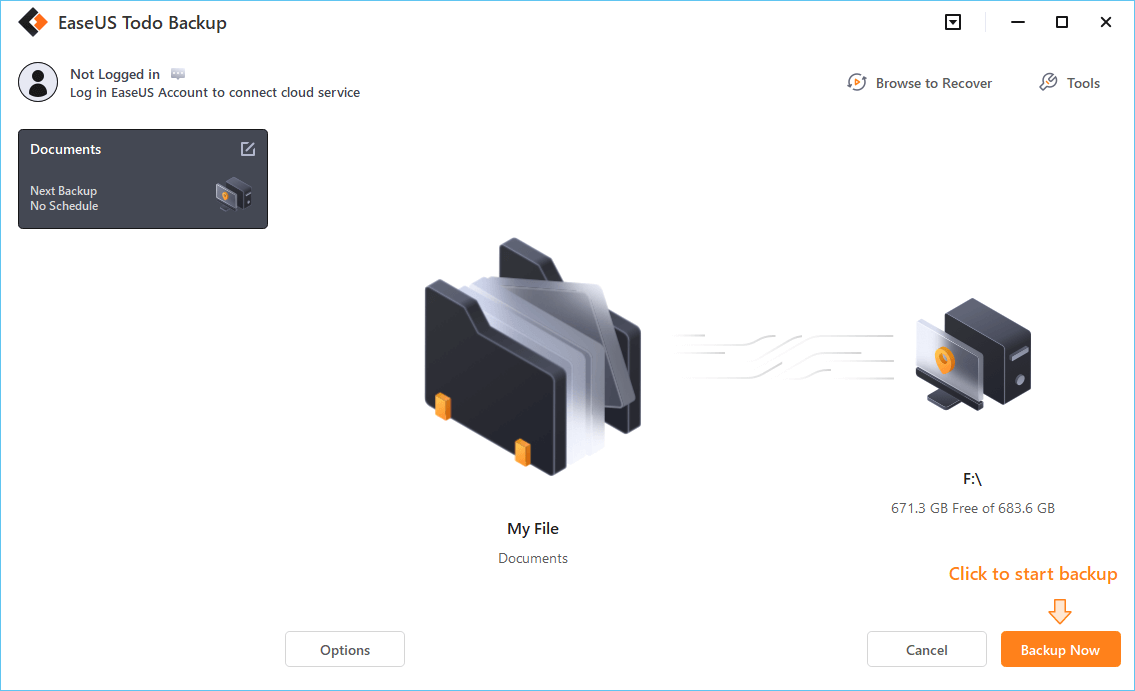 With a backup at hand, now it's safe to customize a Windows 10 update without receiving any forced updates on your computer. Here's how to make the change in Registry:
1. Press the Windows key + R key to open the Run command.
2. Type regedit, and click OK to open the Registry.
Browse the following path:
HKEY_LOCAL_MACHINE\SOFTWARE\Policies\Microsoft\Windows
3. Right-click the Windows folder, select "New" and then click "Key".
4. Name the new key "WindowsUpdate" and press "Enter".
5. Right-click the newly created key, select "new", and click "Key".
6. Name the new key AU and press Enter.
Inside the newly created key, right-click on the right side, select "New", and click on "DWORD (32-bit) Value".
7. Name the new key AUOptions and press Enter.
Double-click the newly created key and change its value to 2. It's for "Notify for download and notify for install". Click "OK".
8. Close the Registry to complete the task.
Using this value prevents Windows 10 from downloading updates automatically, and you'll get a notification when new updates are available. In this way, you can avoid any auto Windows 10 update effectively.
That's how you could make an attempt to disable Windows 10/11 updates in every way. Each method has been proved to work as long as you wish to turn off all the automatic updates in Windows 10.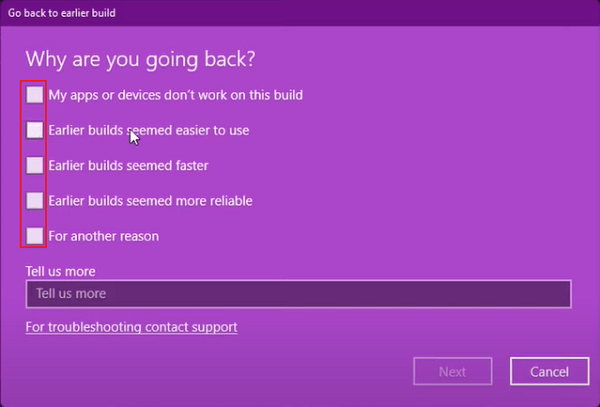 FAQ on How to Disable Windows 10 Update
1. Should I stop automatic updates on Windows 10?
Automatic updates help keep your computer safe and secure by downloading and installing the latest security patches as soon as they're released. If you disable automatic updates, you'll need to remember to manually update your computer regularly to ensure that it remains secure. So, we suggest not stopping it, but you can pause it. 
2. How do I stop Windows 10 from automatically updating?
To stop Windows 10 from automatically updating, you can manually disable Windows update, change the settings of the Group Policy editor, meter your network connection, or change update settings using Registry. You can refer to the post for detailed steps.
 
Was this page helpful? Your supoport is truly important to us!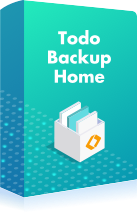 EaseUS Todo Backup
EaseUS Todo Backup is a dependable and professional data backup solution capable of backing up files, folders, drives, APP data and creating a system image. It also makes it easy to clone HDD/SSD, transfer the system to different hardware, and create bootable WinPE bootable disks.
Updated by

Jean is recognized as one of the most professional writers in EaseUS. She has kept improving her writing skills over the past 10 years and helped millions of her readers solve their tech problems on PC, Mac, and iOS devices. …

Read full bio

Written by

Brithny is a technology enthusiast, aiming to make readers' tech lives easy and enjoyable. She loves exploring new technologies and writing technical how-to tips. In her spare time, she loves sharing things about her favorite singer - Taylor Swift on her Facebook or Twitter.…

Read full bio