Quick Navigation:
| Workable Solutions | Step-by-step Troubleshooting |
| --- | --- |
| Alternatives Of Time Machine | |
Data is one of the most significant elements of the digital world, and equivalently important is its preservation. Protecting our information is of utmost importance regardless of what it is. It can be our memories, bank credentials, messages, emails, media, and much more. 
Time Machine is a backup mechanism for computers running on the macOS, the computer operating system developed by Apple. It is a beneficial backup tool that will back up your data hourly, daily, and weekly, depending on your choice. You can use Time Machine to back up your data on both external storage and network storage devices. Furthermore, the best perk of using this backup tool is that you can recover your lost data anytime if you backed it up using Time Machine.
Related Post→How to Backup Mac Without Time Machine
When it comes to Windows, the platform doesn't have any equivalent backup tool of its own yet. It does offer File History, System Image Creation, Backup & Restore, but they are getting outdated now as they have been there for ages without any improvement. 
To back up data and files on Windows, we'll need the help of third-party alternatives, and that's what we're going to discuss in this article. So without any further delay, let's look at some of the best options of Time Machine alternatives for Windows.
Best Alternatives Of Time Machine For Windows
Below given are the best alternatives of Time machine on Windows that you can use with peace. Each has its unique features. We have clearly identified the pros, cons and described the feature so it helps you choose correctly.
1) EaseUS Todo Backup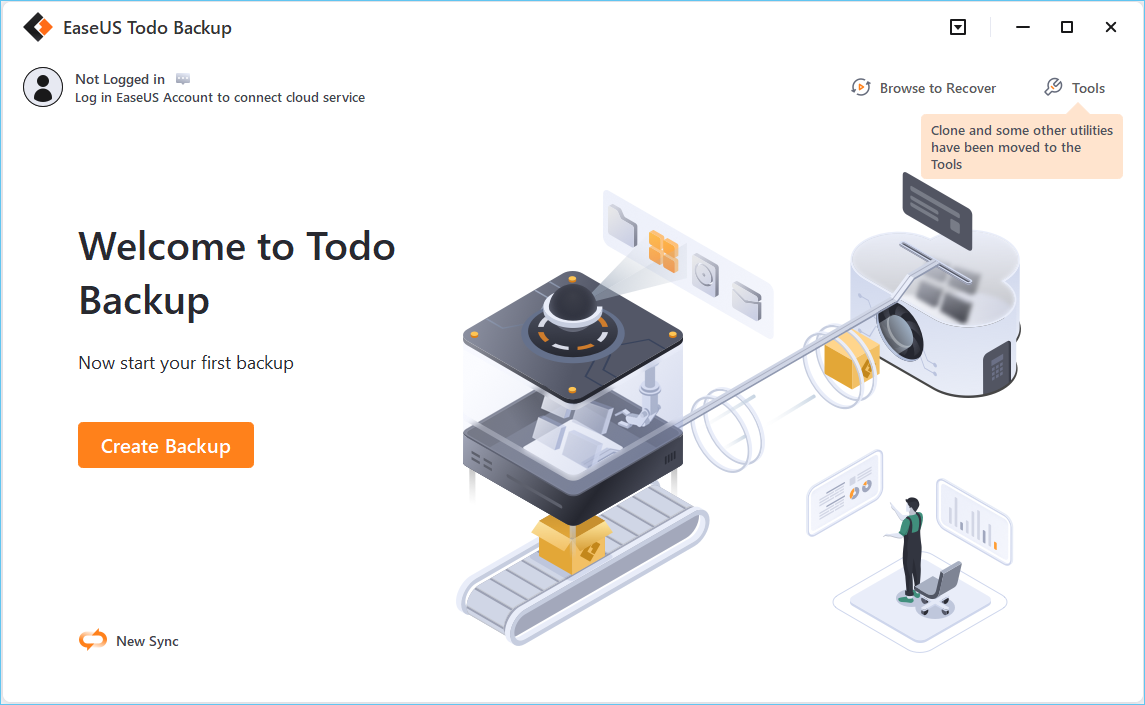 Compatible with almost all versions of Windows, EaseUS Todo Backup is a powerful data and system backup tool for the Windows platform that is an excellent alternative to Time Machine. Inclusive of hard disks and partitions, you can use this super convenient tool to back up and restore your photos, music, videos, documents, and other necessary data quickly. 
You get the feature of choosing the type of backup you wish for among various kinds of backup services, and you also get the feature of monitoring your data via the Smart Backup inbuilt feature. It will automatically create new backup files for modified files that already have been backed up. This way, the EaseUS Windows backup tool ensures that you don't lose any data in case you forget to manually backup your modified data.
Pros:
Innovative Backup feature is convenient
Several backup options
Efficient support
Easy and quick recovery 
Minimal manual process required
The free version can back up OS and almost all types of data on your computer
Cons:
Recommended for students and professional and home users.
2) Acronis Backup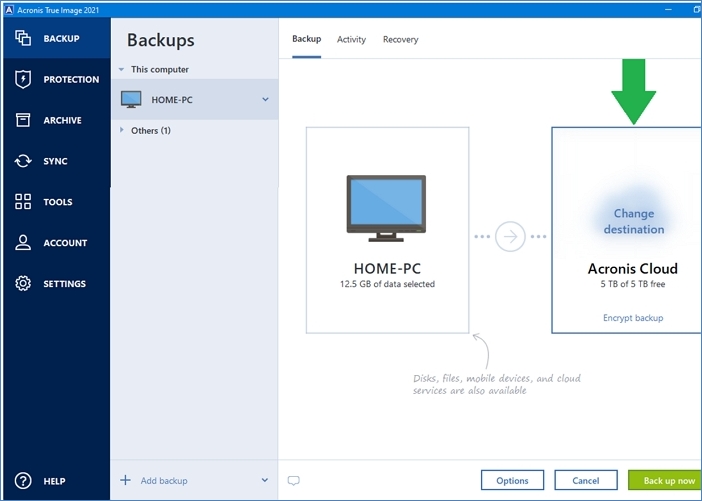 Acronis is a well-known backup tool that is a third-party alternative for Windows to Time Machine for macOS and Windows. It is a great tool that, along with its backup services, offers plenty of protection perks. It provides various features that include safe-keep your data on several network storage devices, including Google Drive and Azure. 
Besides adding a layer of protection, the Acronis backup tool is also highly secure when protecting data and backups from cyber threats. You get the feature of backing up your entire system via the Acronis backup tool in Windows. The encryption provided by Acronis protects the backed-up data well, and it includes cloud storage as well.
Pros:
Top-notch encryption guarantees extra protection of your backed up data
The quick and easy restorative process
Detailed backup reports that help in troubleshooting
Great for all types of data, including files, folders, etc.
Cons:
Massive amount of resellers. 
Often reports of minor bugs while backing up data or restoring it. 
Somewhat expensive for small-scale projects.
Mild learning curve.
Recommended for people with decent knowledge of using a computer.
3) Clonezilla
Clonezilla is a program known for cloning partitions and storage disks for backup and restoration on Windows. System deployment, bare metal backup, and recovery are three of its primary functions. There are three versions of Clonezilla, namely Clonezone live, Clonezone SE, and Clonezone lite server. 
While Clonezone live serves the purpose of single machine backup, the other two are designed for big-scale deployment. It supports almost all file systems, and to clone and restore, Clonezilla uses only the used chunks in a hard disk. The imaging and cloning process can be customized, which is a handy feature. Besides that, image encryption, single image restore, multi file system support are some of its main features. As an alternative to Time Machine, this tool is a decent choice for backing up and protecting data on Windows.
Pros:
It is an open-source project, and thus the users will always get the latest features for absolutely no cost whatsoever.
Efficient community support
CLI based software that extends multicast support to the system
Cons:
CLI based tools may not be user friendly to everyone
Absence of feature of getting an incremental and differential backup in the package
Open source has its cons, and lack of support is one of them 
Recommended for users with decent knowledge of computers.
4) Macrium Reflect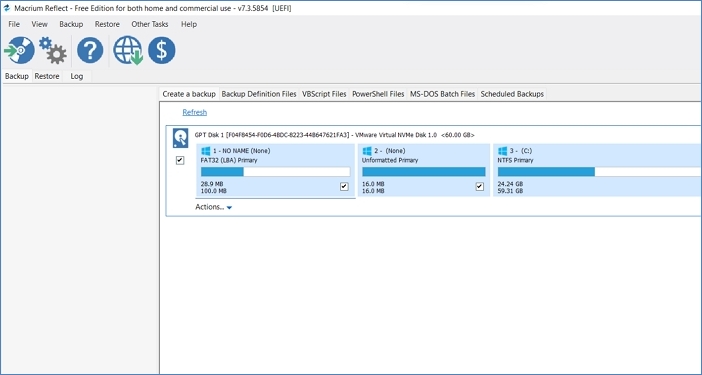 Just like Clonezilla, Macrium Reflect is a program for cloning and restoring. It is an excellent alternative to Time Machine and can be used to keep files, folders, and other data safely.
There are differently designed versions of Macrium Reflect. The basic version covers all primary features, including backup, disk cloning, disk imaging, backup scheduling, restoring a nonbooting system, etc. Recovery of the backed-up data is relatively fast and efficient.
Besides that, you get an access log with the basic version, which gives you a detailed report of the backup process, inclusive of failures. Overall, Macrium Reflect is a decent choice for backup tools for Windows.
Pros:
Superfast incremental backups
Daily and reliable backups
Easy creating of differential backups
The recovery method is pretty easy
Cons:
No free trial
Log files are sometimes too big
Reported errors while cloning the boot partitions
The frequency of notifications is unusually high and might be bothering to some
Recommended for advanced users
5) Backblaze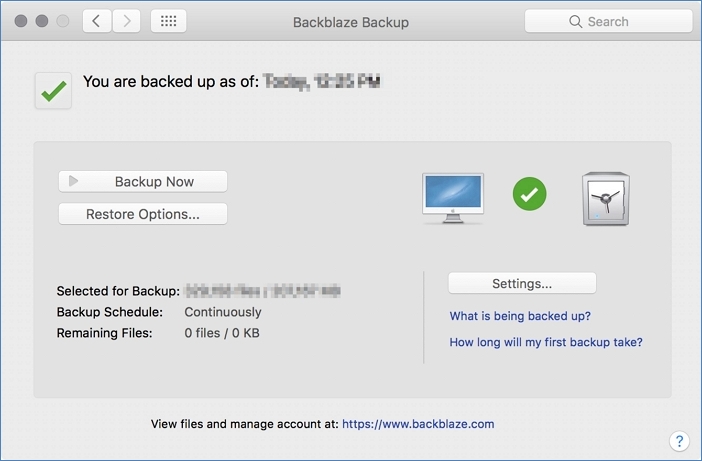 Backblaze is our fourth entry on the list of best alternatives to Time Machine. What makes Backblaze different from all other alternatives mentioned so far is that it is a backup tool that is available for both macOS and Windows. Efficient file management is one of the best perks of using Backblaze as your backup tool, and as far as the process itself is considered, Backblaze has an intuitive interface, and it is a native app utilizing a tool that will easily back up everything on your computer as per your choice and that too on a daily basis. 
It comes with a feature that lets you keep track of the backed-up data, which will help you monitor your data being consumed during the backup process.
Pros:
Runs constantly in the background
Reliable backup service
Decent protection from cyberthreats
The recovery process is hassle-free and simple
Cost-efficient
Cons:
FTP and NAS sync integrations for large files
Deleted items stay in Backblaze for only 30 days
No seeded backup is offered
Recommended for advanced users  
It marks the end of our shortlisted alternatives for the Windows to Time Machine backup tool. However, while using a third-party backup tool will be more functional and better, there are some backup tools that Windows and even computer manufacturers add by themselves. Let's take a look at that.
Bonus Options within Windows OS And Computer Manufactures
1. Windows File History
File History can be termed as the Time Machine alternative for Window that works with the storage device or external storage for using this feature. It was launched with Windows 7 along with the Backup and Restore feature. However, you should be aware that with File History it'll only backup the data stored in the following folders: Desktop, Videos, Pictures, Documents, and Music.
2. Windows Backup And Restore (Windows 7)
Backup and Restore are precisely what the name suggests it is. It's a backup tool that can be used to safe-keep your data in a storage device and restore it later in case of hard disk corruption or file loss. Users can choose what can be backed up, restored anytime it is needed.
3. Dell Backup Software 
Dell Backup and Recovery basic is a backup tool Dell gives out with its desktop and laptop products. The primary purpose of this tool is data preservation and providing a layer of protection from specific virus attacks, storage disk corruption, accidental deletions, etc. You get to choose the type of data you wish to backup, the location where you want to preserve it, and the time of the backup process.
Conclusion
With that being said, we'll be wrapping this article up with hopes that you've found a great alternative to Time Machine for your Windows device. Make sure that you backup your computer, your files, and your data is precious.
Was this page helpful? Your supoport is truly important to us!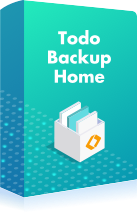 EaseUS Todo Backup
EaseUS Todo Backup is a dependable and professional data backup solution capable of backing up files, folders, drives, APP data and creating a system image. It also makes it easy to clone HDD/SSD, transfer the system to different hardware, and create bootable WinPE bootable disks.
Updated by

Daisy is the Senior editor of the writing team for EaseUS. She has been working in EaseUS for over ten years, starting from a technical writer to a team leader of the content group. As a professional author for over 10 years, she writes a lot to help people overcome their tech troubles.…

Read full bio

Written by

Jean is recognized as one of the most professional writers in EaseUS. She has kept improving her writing skills over the past 10 years and helped millions of her readers solve their tech problems on PC, Mac, and iOS devices. …

Read full bio