When and why do you need to clone/copy a hard drive to another?
Clone hard drive basically means transfer data from one hard disk to another drive so to make the destination disk contain exactly the same data. Disk cloning is a highly efficient way for administrators to install and save the same files or applications on multiple computers. But why do you need to clone or copy a hard disk to another one? Here below are some proper reasons:
Upgrade old hard drive to a newer and larger one.
Clone a small disk to a larger one.
Clone disk to SSD.
Create a full copy of disk data.
When your PC's hard disk is too old, you might need to clone hard drive to new hard drive or SSD to make an identical copy of the old hard drive. By this, you don't need to reinstall your system and installed programs. Simply copying hard disk data to another one will surely cause system boot failure error. Is there a safe and convenient way available to make an identical copy of your hard drive and clone the old hard drive to a new one?
Download EaseUS disk cloning software to clone/copy hard disk
To clone one hard drive to another, you need a reliable disk clone software. Here we would like to recommend you EaseUS Todo Backup Free. It offers you a safe and free solution to clone disk to another one under Windows 10/8/7 etc.
During the process, your Windows system, all applications, data, and settings will be copied to the new drive. You won't suffer system bootable failure problem if you try this program to copy hard disk to another hard disk.
How to clone/copy a hard drive to another hard drive with EaseUS disk cloning freeware?
Step 1. EaseUS Todo Backup clones a hard disk/partition for completely free. Let's begin with its "Clone" feature.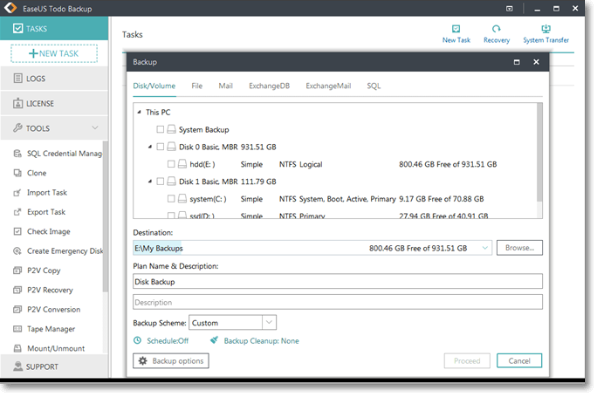 Step 2. You need to choose the HDD as the source disk and click "Next".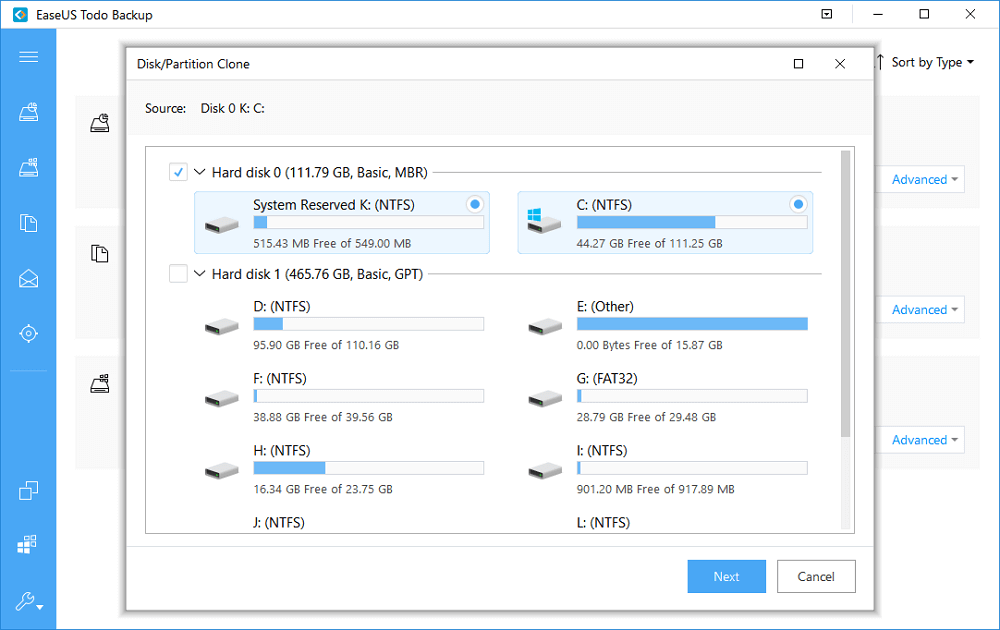 Step 3. Now choose a destination disk, which can be another HDD or an SSD or an external USB hard disk as well. Only make sure that the destination disk is larger than the source HDD. It's necessary to tick the option "Optimize for SSD" under "Advanced options" when the destination disk is an SSD. Click "Next".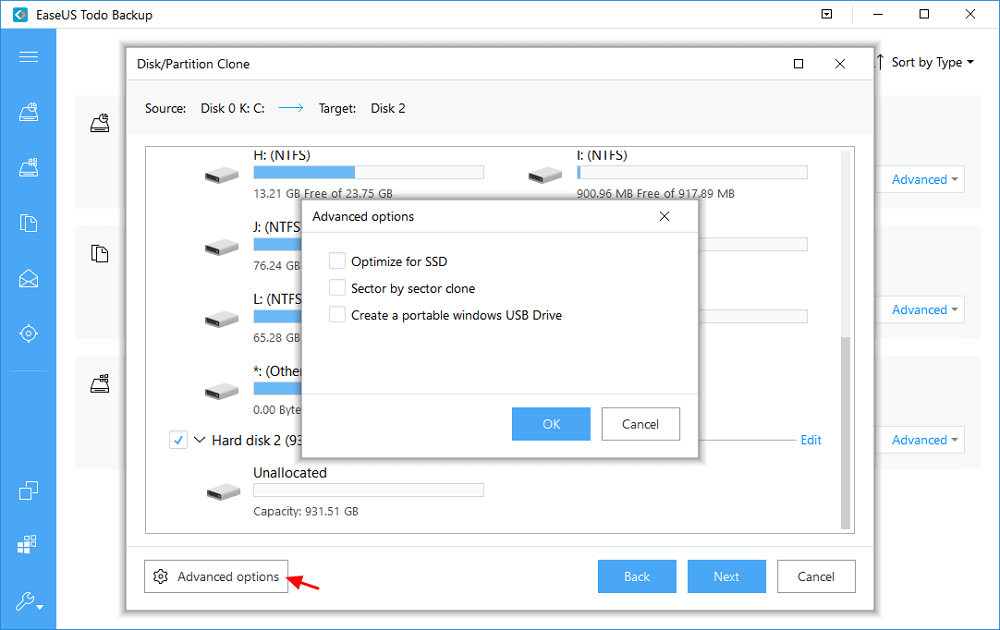 Step 4. Preview a disk layout and click "Proceed".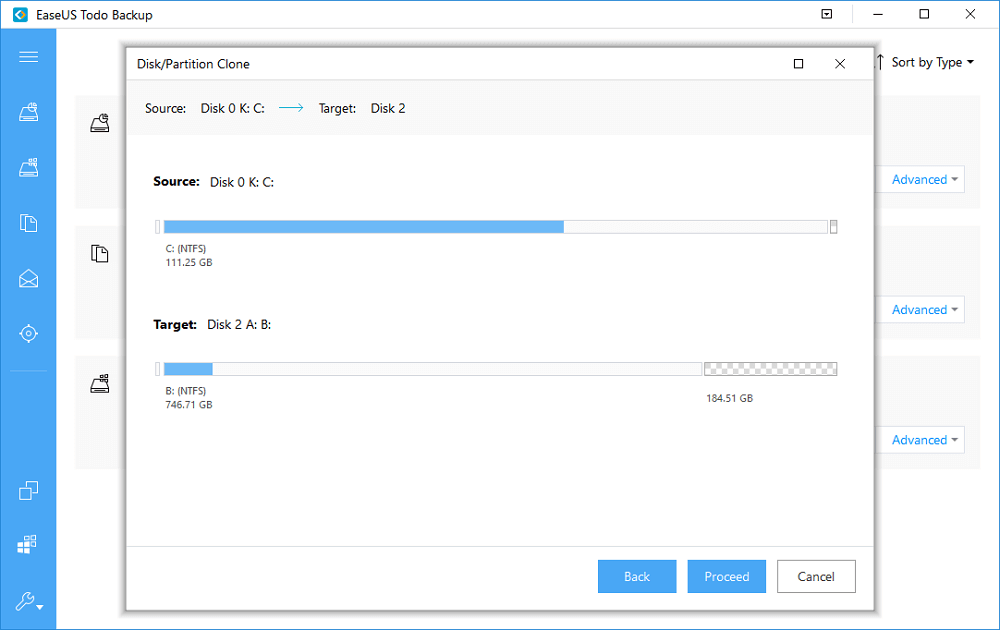 Note: If you need to replace your computer disk with cloned data and system in a new disk, please do remember to reset the computer to boot from your new disk in BIOS.
Don't worry about failure to boot from the new hard drive anymore after cloning disk to a new one. Why not download EaseUS disk clone software now and spend the least effort copy and clone the hard drive? EaseUS disk clone software will create an exact copy of one hard drive to another with either fast file-by-file copy or sector-by-sector copy, including the operating system, applications, preferences, settings, and data. No data loss or system boot error will ever happen.