3-Minute Understanding SSD Cache in Windows 10/11: Is It Worth It?
Updated by
Gemma
on May 06, 2022
Key takeaways:
An SSD cache is a type of storage that sits between your hard drive and CPU, acting as a buffer to speed up the transfer of data.
There are two main types of SSD caches: write-back and write-through.
Benefits of using an SSD cache include improved speed and stability, as well as reduced wear and tear on your hard drive.
Windows 10 and 11 both have built-in support for SSD caching, so you don't need any extra SSD caching software.
Setting up an SSD cache can be challenging for inexperienced users, which is one of the limitations. The safest move to install SSD cache on your computer is to copy hard drive as a backup. 79% of users opt for EaseUS Windows backup software as a backup solution for SSD cache setup.
As a computer user, you've probably heard of "caching" before. Caching is a process of storing frequently accessed data in a temporary storage location so that it can be quickly retrieved when needed. This can be helpful in optimizing performance and reducing overall load times.
In this post, we'll cover: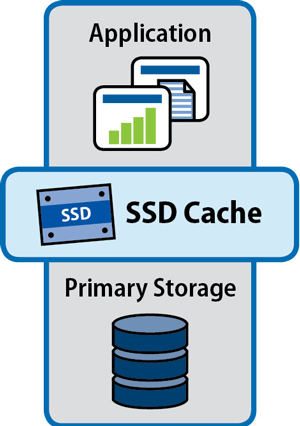 What's SSD Cache?
So what is an SSD cache? An SSD cache is a type of cache that uses a solid-state drive (SSD) to store frequently accessed data. SSDs are much faster than traditional hard drives, so using an SSD cache can significantly improve performance.
For example, let's say you have a large HDD with 1TB of storage and an SSD with 30GB of storage. You could use the SSD as a cache for the hard drive, which would mean that frequently accessed files would be stored on the SSD for faster access.
Main Types of SSD Cache
There are three main types of SSD caching: write-around, write-back, and write-through.
With write-around SSD caching, data is written directly to the SSD, bypassing the cache entirely. This can improve performance in some cases, but it also means that the cached data isn't necessarily consistent with what's on the SSD.
Write-back SSD caching is a more common type of SSD caching. With write-back caching, data is first written to the cache, and then eventually flushed to the SSD when it's convenient. This can improve performance, but it also means that there's a small chance of data loss if power is interrupted during a write operation.
Write-through SSD caching is a more conservative approach to SSD caching. With write-through caching, data is written to both the cache and the SSD simultaneously. This ensures that the data is always consistent, but it can also be slower than other methods.
What's the Minimum Recommended Size of SSD Cache?
The recommended minimum size for an SSD cache is 32GB. However, if you are using a high-endurance SSD, a smaller capacity may be sufficient. For more information, please consult your SSD manufacturer's documentation.
| Type of SSD | Capacity |
| SATA III | 32GB |
| M.2 PCIe NVME/AHCI | 32GB |
| U.2 PCIe NVME/AHCI | 32GB |
Benefits of SSD Cache Are Noticeable
There are many benefits to enabling SSD caching on your Windows 10 or 11 computer. Perhaps the most obvious benefit is that it can speed up your computer's overall performance. This is because access to data stored on an SSD is generally much faster than access to data stored on a traditional hard drive. One fact is that SSD caching is good and helpful for Windows gaming.
Another benefit of SSD caching is that it can help extend the life of your SSD. This is because when data is cached on an SSD, it is typically only accessed a few times, rather than constantly being read and written to as it would be if it were stored on a hard drive. This means that there are fewer chances for data corruption to occur.
Finally, SSD caching can also save you money in the long run. This is because SSDs are generally more expensive than hard drives, so by caching data on an SSD, you can reduce the overall amount of storage space that you need.
Limitations of SSD Cache You Can't Ignore
While there are many benefits to enabling SSD caching, there are also some limitations to be aware of.
First, it is important to note that SSDs are not infinitely fast. In fact, they can actually be slower than hard drives in some cases. This is because hard drives tend to have larger data buffers than SSDs, which means they can better handle large amounts of data.
Second, SSDs are also more susceptible to permanent data loss than hard drives. This is because they use a different storage technology that makes SSD data recovery rarely possible.
Finally, SSDs are also more expensive than hard drives. This means that if you are considering enabling SSD caching, you need to make sure you have the budget to do so.
SSD Cache: Is It Worth to Have It or Not?
As we mentioned previously, there are several benefits that come with SSD cache. However, you should also be aware of its limitations before making a decision. Overall, SSD cache can offer a significant performance boost and may help extend the life of your SSD.
However, it is important to keep in mind that SSDs can be more expensive than hard drives and may be more susceptible to data loss, plus the setup process can be very challenging for most users who don't have any consultant's help. Therefore, you should carefully consider your needs before deciding whether or not to enable SSD caching on your Windows 10 or 11 computer.
Final Tip: How to Copy SSD Regularly as Backup in Windows 11 and 10
If you enable SSD caching on your Windows 10 or 11 computer, it is important to create regular backups. This is because SSDs can be more prone to severe data loss than hard drives. Therefore, if you do not have a backup, you could lose important data if something goes wrong with your SSD.
There are many different ways to backup your data, but one of the easiest is to use EaseUS Todo Backup. This software makes it simple to create backups of your important files and folders. If you want to create an exact copy of your SSD, you can use the clone feature in EaseUS Todo Backup. This will create an identical copy of your SSD, which you can then store on a hard drive or another location. The good part of cloning SSD as a backup over creating a backup image is that you can restore the Windows system and SSD data in the first place even if your computer failed to boot or ran into a black screen of death.
To clone your SSD with EaseUS Todo Backup, follow the below steps:
Step 1. Launch EaseUS Todo Backup and click "Tools" at the top right corner, you can see clone and other utilities.
Step 2. Choose the source disk or partition as well as the target disk. (Make sure the space of the target disk is larger than that of the source disk or partition.)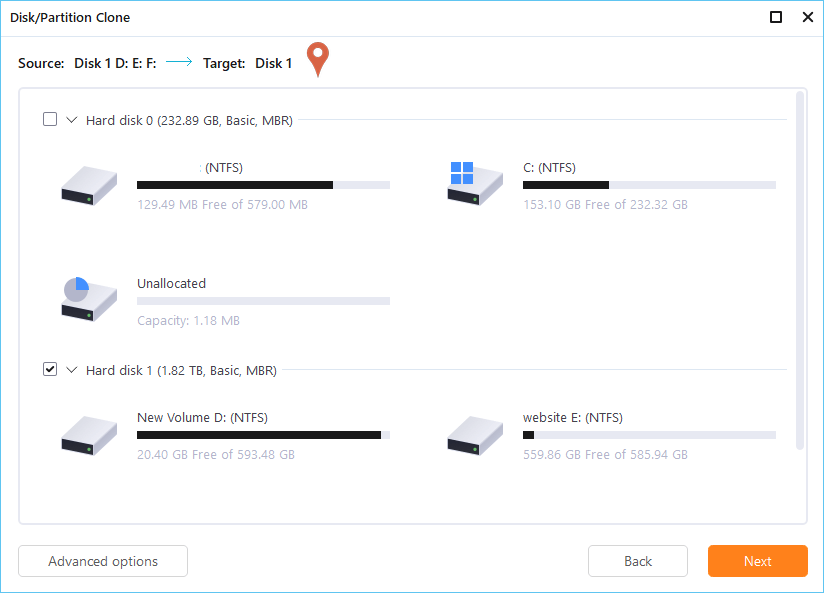 Step 3. The clone would permanently wipe out all data on the target disk/partition. If you have backup your data in advance, just click "Continue."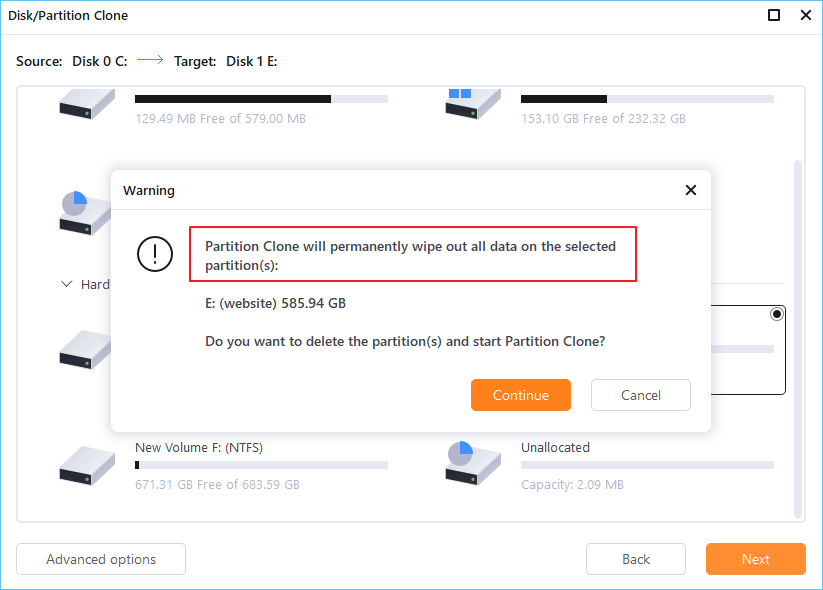 Step 4. Click "Proceed" to start cloning.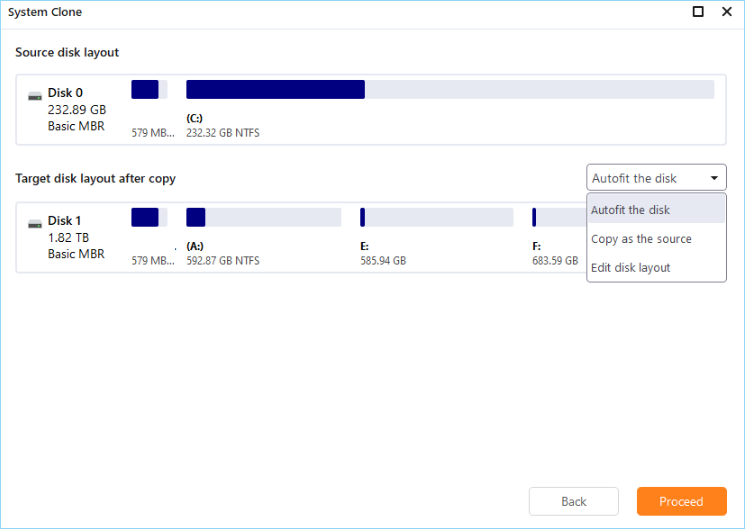 Gemma is member of EaseUS team and has been committed to creating valuable content in fields about file recovery, partition management, and data backup etc for many years. She loves to help users solve various types of computer related issues.

Author Jean has been writing tech articles since she was graduated from university. She has been part of the EaseUS team for over 5 years. Her special focuses are data recovery, disk partitioning, data space optimization, data backup and Mac OS. By the way, she's an aviation fan!
Taking everything into consideration, we can say that EaseUS Todo Backup Home can offer you a little extra sense of security with a set of advanced tools. The interface provides quick adaptation, every process guiding you all the way through so you don't get stuck or further damage your system rather than keeping it safe.

 Read More

EaseUS Todo Backup Free lets you create backups of your important files or your entire computer through its streamlined interface. Just choose the backup type you'd like to get started, and let the program do the reset.

 Read More

EaseUS includes all the features I expect from backup software like versioning, incremental backups, and scheduling. For more advanced users, EaseUS allows you to install a pre-boot environment onto your hard drive so you can use it to restore files without burning a CD or putting it on an external USB drive.

 Read More

EaseUS Todo Backup
Smart backup tool for your files and entire computer in Windows 10/8/7.
Install Windows on Multiple Computers at Once? No Problem!
Learn how to install Windows 11/10/7 and special programs/software on a batch of computers. Use 10 minutes to do the 10 hours work without making a single mistake!
Get Free Solution!