Have you ever lost your digital photos? It is sure to be a bad experience. This article will provide five options for digital photo storage devices and aims to compare the pros and cons of these digital photo storage devices. You can find suitable digital photo storage devices after reading this article.
What Are Digital Photo Storage Devices?
Do you know what digital photos are? Digital photography creates them. Digital photos consist of a series of picture elements. Most of today's digital photos use a "24-bit RGB" system to color each picture element. What will you do with your digital photos after taking them? Of course, we need a safe device to store them. Digital photos storage devices are where we store our digital photos. Since storing photos on a camera can be risky, the reasons are as follows:
Privacy leaks once the camera is lost.
Photo may get lost due to physical damages.
Therefore, finding a safe storage device is crucial. However, what is the best place to store your precious photos?
Where Is the Best Place to Store My Digital Photos?
Whether you use a DSLR, point-and-shoot camera, or smartphone, these devices offer limited storage and are vulnerable to damage, loss, and theft. Therefore, it's necessary to find reliable digital photo storage devices. Now, there are many digital photo storage devices, but no one is immune to data loss. Therefore, users could only try to find storage that is as reliable as possible.
Memory cards, external hard drives, Cloud, USB flash drives, and laptop computers are all suitable for digital photo storage. This article elaborates on their pros and cons so if you are curious about them, continue to read and you will know which one is the most suitable one for you. 
In this digital society, almost everyone has a mobile phone, and people use them to take photos and share their lives. For these users, what is the best digital photo storage device?
What Is the Best Digital Photo Storage Device for iPhone and Android?
Not everyone uses a professional device to take a photo. Nowadays, many people use smartphones to take photos, record, and share their lives. But what is the best photo storage device for these iPhone and Android users? Users of the iPhone can store their digital photos on their phones or on iCloud.
Similarly, users of Android also can store their digital photos on their local devices or OneDrive. For those users with low capacity needs, Google Photo is also a good choice.
Besides, computers, USB flash drives, and other external hard drives can meet different needs. But how do we choose suitable digital photo storage devices? The next part will show you the answer.
What Digital Photo Storage Devices Should I Choose?
As mentioned above, many types of digital photo storage devices exist. Therefore, users have a lot of choices. But how do we choose the most suitable one according to their demands? You can find the answer in this part.
Memory Cards
A memory card is an electronic data storage device used for storing digital information, typically using flash memory. These are commonly used in digital portable electronic devices. - By 
Wikipedia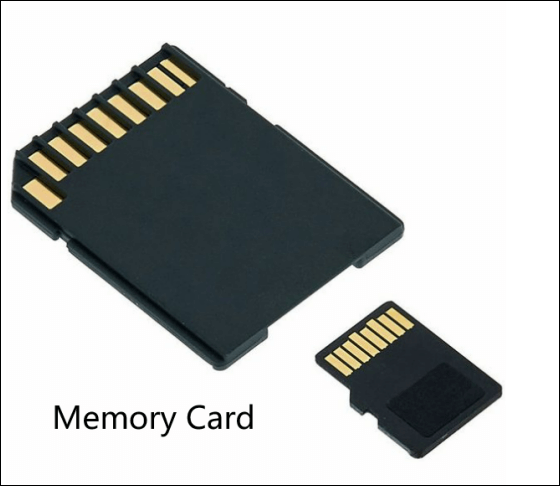 There is a table to show you its cost, pros, and cons. You can know more about memory cards after checking the table.
Cost
Pros

Light and easy to carry
Low cost if you only buy what you need
Reusable
Easily shared

Cons

Easily lost or mislaid
Relatively low capacity
Some computer knowledge is needed to transfer and view files
2022 Three Trustworthy Brands
SanDisk Extreme PRO SDXC UHS-I (32GB-512GB, $10-$100)
Canvas React Plus SDXC UHS-II (128GB, $102)
Lexar Professional Class 10 UHS-II 2000X (128GB, $249)
Portable External Hard Drives
There are many types of hard drives. And external hard drives are devices that can provide extra space to keep your photos and other data. Most external hard drives have plug-and-play interfaces that make computer connections straightforward; many are powered directly through the USB cable. Some come with backup software that automatically copies image files from the computer to the external drive.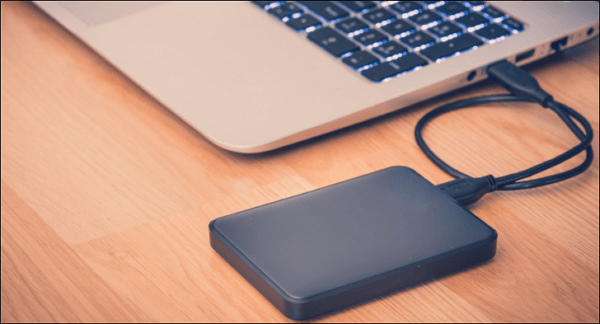 External hard drives have many fans all around the world. This table clearly lists the cost, pros, and cons of the external hard drive.
Cost
Pros

High capacity
Small footprint and readily portable
Easily connect to any computer
Data protection facilities are available

Cons

A computer connection is required to view stored images.
Possibly be stolen or lost.
Data loss caused by vibration and shock
2022 Three Trustworthy Brands
Seagate Backup Plus Hub (8TB, $146)
Transcend StoreJet M3 (1TB, $60)
WD My Passport SSD (1TB, $129)
Tip: if you are curious about the difference between NAS and an external hard drive, this link may help.
USB Flash Drives
Do you know what a USB flash drive is? It is a miniature and removable storage product with high capacity, and USB flash drives connect to computers via the USB port for a plug-and-play service.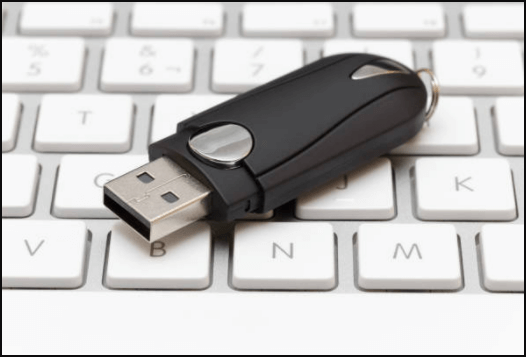 The USB flash drive is portable and brings people great convenience. Its specific features are as follows.
Cost
Pros

Ease-to-use
Convenient to carry
Safe and reliable
High-capacity

Cons

Possible corruption
Limited lifespan
Risking of losing
Uneven qualities
2022 Three Trustworthy Brands
Samsung Fit Plus (MUF-128AB) (32GB-256GB, $10-$40)
SanDisk Cruzer CZ36 (16GB-256GB, $7-$27)
Kingston DataTraveler G4 (32GB-256GB, $6-$38 )
Here, do you want to deeply compare USB flash drives with external hard drives? This link can help.
Laptop Computer
Laptop computers provide high storage capacity and allow users to view images on a large screen. Users can install editing, cataloging, or backup software and use them to edit or guarantee the safety of digital photos.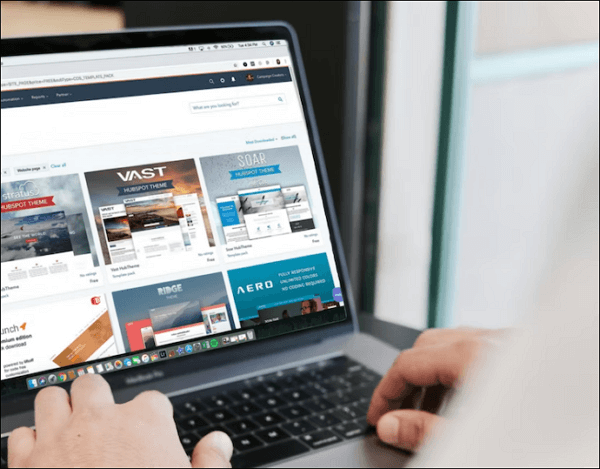 What are the pros and cons of storing digital photos on a laptop computer? You can find the answer in this table.
Cost
Pros

Very high capacity (typically 200GB and over)
Highly versatile
Image and video viewing facilities are available

Cons

Possible failure caused by shock and vibration
Data loss due to theft
Relatively bulky
Battery required
2022 Three Trustworthy Brands
MacBook Pro M1 (512GB, $2099)
Razer Blade 17 (1TB, $3229)
Dell XPS 15 (1000GB, $2210)
Cloud
Uploading digital photos to the Cloud is a convenient and increasingly popular way. Google Drive, Microsoft OneDrive, Apple iCloud, and some third-party software integrate into almost any device and computer.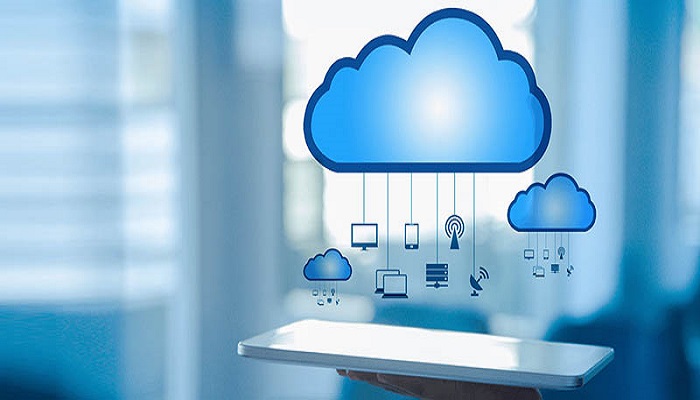 Have you ever used Cloud storage? How much do you know about Cloud storage? This table can show you the features of Cloud storage.
Cost

Some provide limited free capacity, and users must pay monthly or yearly.

Pros

Easy access, backup, and sync
Convenient to transfer or share
Immune to physical damage
Easy Syncing and Updating

Cons

Internet connection required
Bad privacy
Possible extra fee to upload and download photos from the cloud
2022 Three Trustworthy Brands
What Can EaseUS Todo Backup Home Do?
As a reliable backup and restore tool, EaseUS Todo Backup software allows its users to back up their photos to Cloud and provides free storage capacity. With it, users can easily back up digital photos. It can meet users whether they want to have an automatic backup to external hard drive or back up their photos to the Cloud.  Its specific functions are as follows:
Easy system clone.
Security zone protects photos from ransomware.
Support disk and partition backup as well as photos and system backup.
EaseUS can help manage digital photos and bring great convenience to you. If you are looking for a place to store your digital photos and want to keep them safe, just download it and have a try.
Digital Photo Storage Devices: Verdict
We have introduced five digital photo storage devices and elaborated on their pros and cons. Here, this table may help you better understand the contents above and make a better choice.
User
Digital Photo Storage Device
Traveler

Memory cards
USB flash drives

Photographer

Laptop computers
Memory cards
Cloud
USB flash drives

Ordinary home or office user

External hard drives
Cloud
USB flash drives
Laptop computers

Budget user

EaseUS Todo Backup
USB flash drives
Besides, if you want to guarantee your digital photos' safety, you would better develop a backup habit. EaseUS Todo Backup can provide a secure Cloud storage service and make backup plans easier simultaneously. So don't hesitate to try it.
FAQs About Digital Photo Storage Devices
What is the best device to store digital photos?
External hard drives, Cloud, USB flash drives, laptop computers, and memory cards are good storage devices for digital photos. You can choose a suitable one based on your needs and requirements.
How can I store my digital photos forever?
All the physical storage devices and could storage devices may suffer data loss, including your beloved photos. To guarantee the safety of your photos, you need to frequently back up them.
Can I store photos on a USB memory stick?
Of course, you can. It is portable and convenient to carry. Besides, it provides high capacity, making it a good digital photo storage device.
Updated by Gemma
Gemma is member of EaseUS team and has been committed to creating valuable content in fields about file recovery, partition management, and data backup etc for many years. She loves to help users solve various types of computer related issues.

Written by Sherly
Sherly joined EaseUS in 2022 and she has always loved writing articles and enjoys the fun they bring. She receives professional training here, focusing on product performance and other relative knowledge.
Taking everything into consideration, we can say that EaseUS Todo Backup Home can offer you a little extra sense of security with a set of advanced tools. The interface provides quick adaptation, every process guiding you all the way through so you don't get stuck or further damage your system rather than keeping it safe.

 Read More

EaseUS Todo Backup Free lets you create backups of your important files or your entire computer through its streamlined interface. Just choose the backup type you'd like to get started, and let the program do the reset.

 Read More

EaseUS includes all the features I expect from backup software like versioning, incremental backups, and scheduling. For more advanced users, EaseUS allows you to install a pre-boot environment onto your hard drive so you can use it to restore files without burning a CD or putting it on an external USB drive.

 Read More

EaseUS Todo Backup
Smart backup tool for your files and entire computer in Windows 10/8/7.
Install Windows on Multiple Computers at Once? No Problem!
Learn how to install Windows 11/10/7 and special programs/software on a batch of computers. Use 10 minutes to do the 10 hours work without making a single mistake!
Get Free Solution!