NAS or External Hard Drive for Backup: What Are They?
Storage is among the important things in digital life. Users need lots of storage to keep their pictures, documents, and other important files. Both NAS and external hard drives are good for storage, and people consider them the best way to expand the limited internal storage of computers. But which of them is suitable for you? This page may help you to make a wise choice.
NAS or external hard drive? Before making a choice, we must first figure out what they are. What is a NAS storage? Do you know that?
What Is NAS?
Network-attached storage (NAS) is a file-level (as opposed to block-level storage) computer data storage server connected to a computer network providing data access to a heterogeneous group of clients. - By 
Wikipedia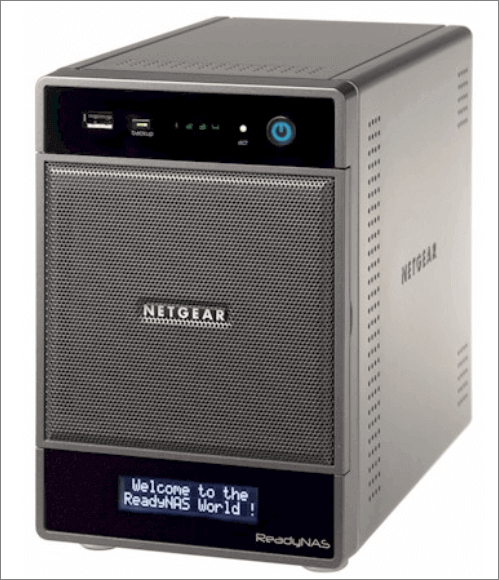 As good storage, NAS allows users to store any type of file. Besides, users can easily manage and share all their files, photos, videos, or other documents through NAS. It brings great convenience to our digital lives and makes it possible to backup hard drive or transfers files at any time as long as the internet is connected.
What Is an External Hard Drive?
The external hard drive is a device that can provide extra space to keep your data. There are types of hard drives, and they are good ways to expand the computer's storage whenever computer running slow or filled up. Once you attach external hard drives to the computers through USB ports with any compatible cable, users can instantly get additional storage. Then users can transfer or back up and restore data to external hard drives.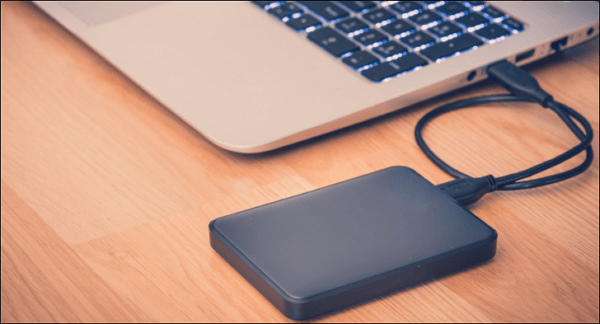 NAS and external hard drives are both popular for storing and backup. However, do you know which one is better? The next part will compare their features, and you may find the answer.
NAS or External Hard Drive for Backup: Which One Is Better?
As mentioned above, both NAS and external hard drives are good for backup and storage. But which one is more convenient and smarter? This part will tell you the answer.
Cost
The prices of external hard drives differ for different capacities. An external hard drive of 4 TB usually cost 90$.
With its latest technology, advanced features, and colossal setup, NAS is more expensive as compared to traditional data storage methods. A NAS of 4 TB usually costs 370$.
Capacity
Users can not expand the capacity of the external hard drive and get more capacity unless they buy a new one.
NAS provides bays and allows users to attach extra hard drives to the network, so a NAS can provide more capacity than an external hard drive.
Speed
The speed of USB 1 is only 12 MB/sec, while that of USB 4 can be up to 40 Gbits/sec.
The typical speed of transferring data ranges from 3MB/s to 20MB/s for consumer-level NAS devices.
Accessibility
Users need to plug in the external drive to a compatible port on a computer or other device before they can access the data they need.
Most NAS provides Cloud service and allows users to access files remotely, without any contact, as long as they have an account setup.
Portability
External hard drives are usually small, compact, and built to be easily conveyed around. They don't need internet connectivity or power backup. 
NAS usually comes in boxes and needs more space. It can not work unless users plug it into a power source and router.
Flexibility
The external hard drives can store files, media, and other documents as other storage devices can.
NAS is more flexible. It comes with a fully functional operating system, RAM, and support for first and third-party applications.
Data Backup and Recovery
External hard drives do not provide automatic backup features, so users need to find another hard drive to save the data while backing up the external hard drive.
Some NAS devices automatically back up the data already stored in NAS, making recovery easier.
Convenience
Using an external hard drive requires users to shuffle the drive from computer to computer to access files. 
A NAS only requires users to connect to the network to access files.
Generally speaking, NAS is a little slower since it needs more components to function. After the comparison, do you know when to use NAS or when to use an external hard drive?
Besides, if you are curious about the difference between a NAS and other storage devices, these links below may help you.
When to Use NAS or External Hard Drive for Backup?
While external hard drives can store files, media, and other documents just as network-assisted storage can, NAS is more flexible and does much more. Therefore, users sometimes refer to NAS as a hard drive with a brain. But do you know when to use a NAS or an external hard drive? This part shows you when to use them.
Personal Use
A NAS connects to your network, and all computers connected to your routers will have simultaneous access to data on the device. But external hard drives rely on the hard drive's connection ports or your computer.
Users with a single computer are suitable to choose an external hard drive. 
Those users owning more than one computer should get network-assisted storage. 
Enterprise Use
NAS is a good choice for enterprises that has to store a lot of crucial data, but it usually costs a lot. External hard drives are relatively cheaper, but it may be a hard task to manage them.
Users can use both NAS and external hard drives with a limited budget.
A NAS helps their groups run efficiently if users have enough budget. 
After knowing their uses, now, let's think about one more thing. Is a NAS good for backup or not? Let's read the next paragraph to find the answer.
Is a NAS Good for Backup?
Yes, Network-Attached Storage is a storage system that allows computers to access storage through a local area network (LAN). NAS is commonly used by enterprises for sensitive data, and it is important to set up a backup for NAS devices to ensure you can recover data to avoid data loss. We should never consider them as a backup solution only. Since they are intended as storage devices, some businesses mistakenly use them as backup solutions. They can do more than backups, such as manage smart TV storage, create, test, and develop a personal website, and so on. 
Since NAS has so many functions but can users use a NAS as an external hard drive? Continue to read.
Can a NAS Drive Be Used as an External Hard Drive?
No. The NAS devices require internet. If the computer is connected to your home network via WiFi, it can connect the NAS directly to the PC's ethernet port. Besides, external hard drives are usually portable, while a NAS typically comes in the form of a box. If you are going to travel, you can't take a NAS with you. Therefore, both NAS and external hard drives are good storage devices and have their own features. They are independent and can not replace each other, at least within a short time.
NAS or External Hard Drive for Backup: Verdict
To wrap up, NAS and external hard drives have advantages and limitations. NAS is smarter and more intelligent compared with traditional storage devices. At the same time, it also occupies more space than an external hard drive. On the other hand, external hard drives are portable and not easily attacked. This page compares them in many aspects. Hope it can help.