What is AMD CPU fTPM?
Before you get to know about AMD CPU fTPM, you must need to learn a little bit about TPM. Trusted Platform Module or TPM is a standard set internationally for the security of microprocessors. The core aim of this module is to provide extensive security to the hardware.
TPM uses integrated cryptographic keys to provide security to CPU hardware. It is not available in only a single type but you will find five different types of TPMs. All of those are available for various purposes having distinct properties. 
Here are the names of types of TPM. 
Discrete TPMs
Integrated TPMs
Hypervisor TPMs
Software TPMs 
Firmware TPMs (fTPMs)
Firmware TPM or fTPM is a specific solution that runs in a safe environment on a CPU. The purpose of this TPM is to solve bugs found in the software of the processor only. Multiple companies are using fTPM for their hardware security like AMD and Intel. 
AMD CPU fTPM is a trusted module of AMD for its CPU hardware protection. This module uses inside the system firmware instead of installing a chip. You can say that AMD fTPM is an extended form of ordinary or standard TPM used in the form of microchips. 
How does AMD fTPM work?
Being a computer user, you must have faced issues while booting your device. It has seen that a user will be unable to boot his device without a Bitlocker password. The standard TPM does not allow the users to access their boot drive and decrypt it without a password. 
AMD fTPM has resolved this annoying problem by allowing a person to decrypt the boot drive without a password. You only have to check BIOS settings and enable fTPM in your AMD processor. 
By doing this, you can decrypt the boot drive and re-encrypt too without any password. This is the only way to enable fTPM in the AMD motherboard and re-encrypt the boot drive easily. Actually, AMD fTPM has created an easy way for a user to deal with his machine instead of checking for a password every time. 
AMD fTPM VS Intel PTT
Both AMD fTPM and Intel PTT are sister technologies. So, people always debate which is better for them by checking their similarities or differences. Let us show you a brief comparison of both technologies here. 
First of all, the core purpose of both technologies is the same that is to secure the microprocessor. Companies have designed them for the extra security of data from unauthorized access. 
The second similarity between AMD and Intel security modules is both are installed in the CPU. It means they need no extra physical hardware device for this purpose. So, you don't need to look for any physical module to connect externally with them. 
But the differences come when we have to discuss the working of AMD fTPM and Intel PTT. Let's have a look at the differences now for a better understanding. AMD deals with software only in CPU and provides a processor with complete access to the hardware security. 
It uses PSP or Platform Security Processor for the sake of extra security. So, it will leave complete control over security to the dedicated security module of the processor. Therefore, all your data will be saved in AMD chips even if you have removed it from the motherboard. 
On the other hand, Intel PTT works beyond limits and uses MEI. It provides PTT full control over software, hardware, and other external devices too. In short, it will manage everything from CPU to BIOS without being restricted to software only. 
It is the biggest difference between AMD fTPM and Intel PTT. But both technologies are better and beneficial in their concerning dimensions. So, we can't say one is better than the other because one has properties that the other lacks. 
How do I enable AMD CPU fTPM?
Normally, AMD CPU fTPM is disabled by default. If you have not enabled TPM still, here is what you have to do in this regard. 
Repeatedly press the "del" or "F2" key on the startup 
Choose the "Advance" option 
Look for "CPU Configuration" and enter that section 
Tap on "AMD fTPM switch"
Choose "AMD CPU fTPM" from the list 
Check for the Exit tab and save changes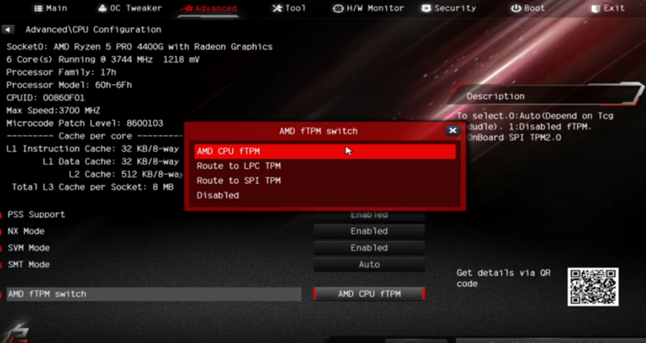 This is what you have to do for enabling AMD CPU fTPM in your device's motherboard. If you want to confirm if fTPM has been activated or not, follow these steps. 
Go to Windows Security 
Open Device Security 
"Standard hardware security not supported" shows this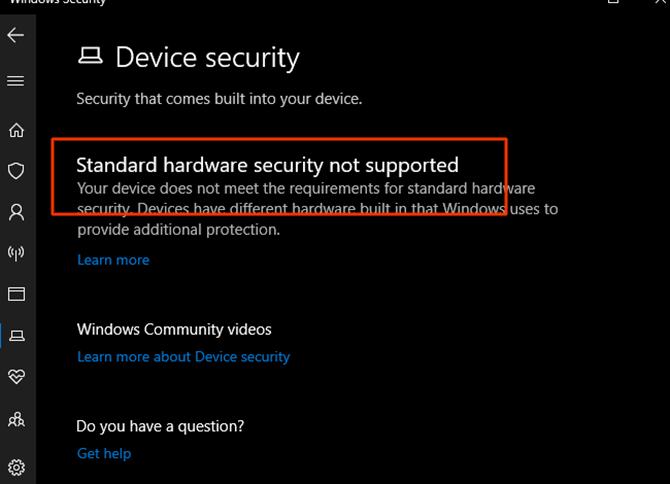 It means that fTPM is not enabled yet and you have to repeat the above process
If you will see a page with the "Security Processor Details" name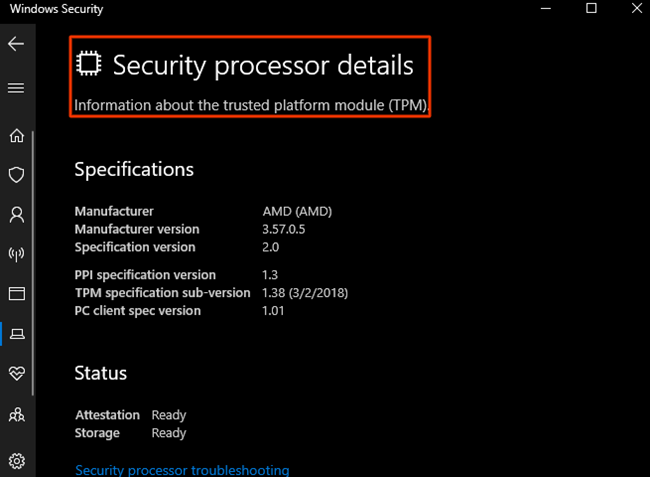 It shows that fTPM has been enabled on your CPU. 
How to fix AMD fTPM stuttering issues?
AMD has found issues in some of its processors recently. One of the main issues is the excessive transfer of fTPM-related memory to SPI flash memory. It is placed on the motherboard which will lead the system to instant pause.
This problem has been reported by many users recently and in the past few months. In such a case, you may feel uncomfortable due to an instant pause or slow response from the system. AMD has resolved this problem recently and announced that it is going to launch extended BIOS with an enhanced module of fTPM.
It will help your system to overcome such issues and provide you with a smooth experience. But it will take a while to come to market and be accessible for every AMD user. For an instant solution, you can use a trusted platform to use hardware TPM to overcome to the problem and work smoothly.
In closing
With the above discussion, you have got an idea about AMD CPU fTPM and the difference from Intel PTT. You can enable extended security for your hardware by following the above steps easily within a few minutes.