What About Windows 10 Backup?
If you are looking for a basic Windows 10 backup utility to store some critical files locally, you do not have to look too far. Windows has the native Windows backup utility installed on your computer by default. In addition, many versions of Windows have included backup tools that enable users to make backups of essential files and folders for years.
Windows 10 backup offers two options for backup: File History and Backup and Restore (Windows 7).
File History
Since Windows 8, Microsoft has released a new backup utility called File History. File History regularly backs up different versions of files in documents, music, videos, pictures, desktop folders, etc. So over time, you may have a complete history of your files. In addition, if the original files are lost, damaged, or deleted, you can easily restore them.
Guide: How to Create Backups for Windows 10 with This Tool
The following are the detailed steps for making backups for Windows 10 computers using File History.
Step 1. First, connect an external drive to your computer. Next, go to System > Storage > Advanced storage settings > Backup Options. Then, you will see Back up using File History is here.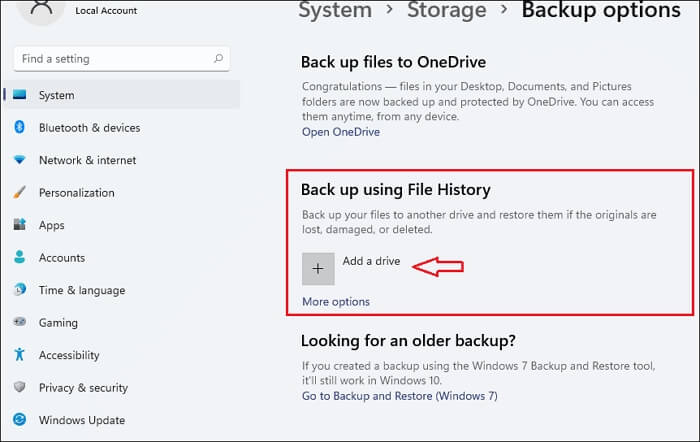 Step 2. Click on "On" under "Automatically back up my files."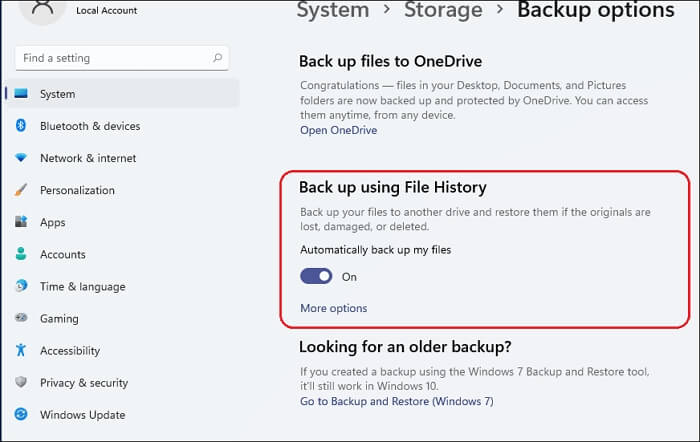 Step 3. Click on "More options" to customize your backup needs.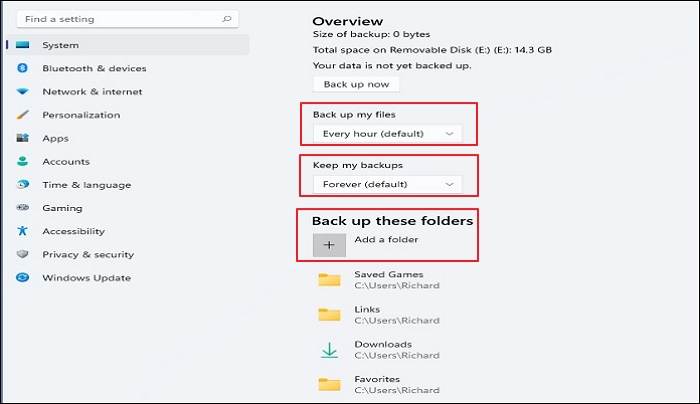 Step 4. Click on "back up now." It will back up your files to the external drive connected to the computer.
Backup and Restore
Backup and Restore was first introduced in Windows 7. Since then, it has become one of the most frequently-used backup tools for computer users to back up data. Windows Backup and Restore can take a snapshot of data on your hard drive and create an image thereof. This image file can be used for data recovery in case of data loss. Moreover, Backup and Restore can back up data on local and external drives.
Guide: How to Create Windows 10 Backups with Backup and Restore
Specific steps are listed below, so you can follow the guide to create file backups.
Step 1. In the search box on the taskbar, type "Control Panel." Then, Go to Control Panel > System and Security > Backup and Restore (Windows 7).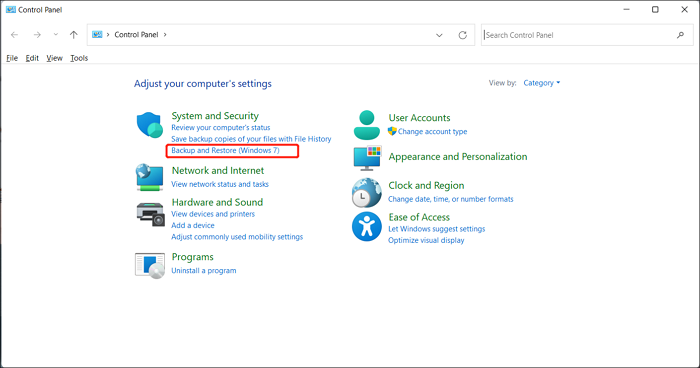 Step 2. Now you will enter Backup and Restore and click on Set up backup.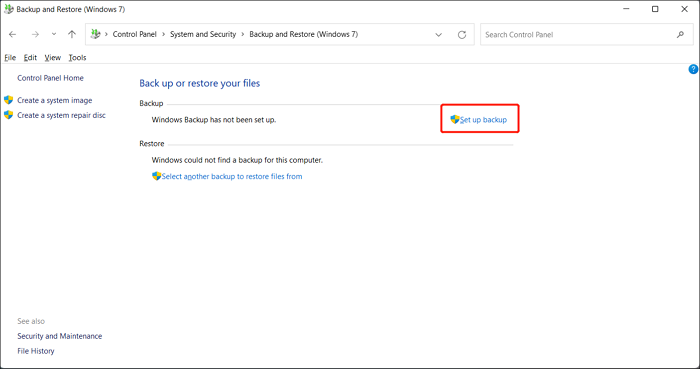 Note: In this step, you can connect an external hard drive to your computer as the backup storage drive.
Step 3. Windows will scan and list available drives on the computer and select where you want to save the backup. You can also choose a network drive as a backup location.
Step 4. Choose what you want to back up.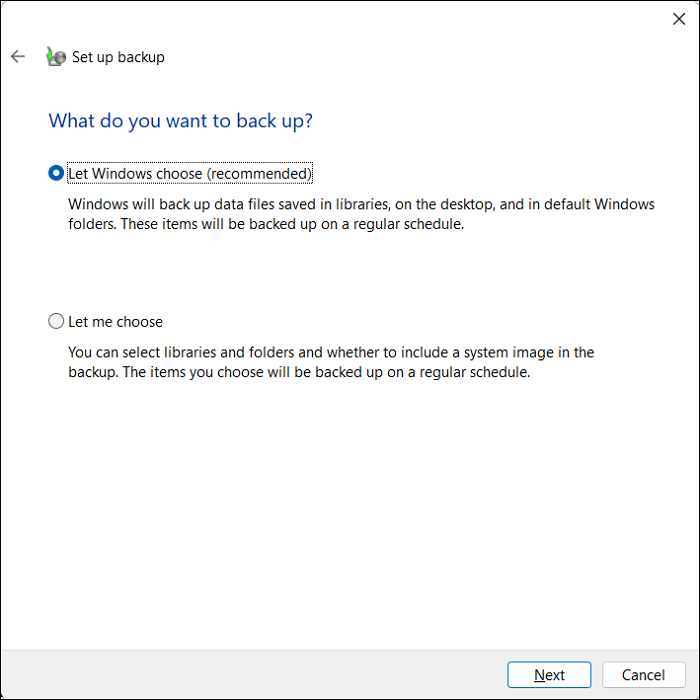 Note: By default, Windows will choose to back up files stored in libraries and Windows folders. Besides, it will also create a system image by default.
Step 5. Review and confirm backup settings, then start the backup process.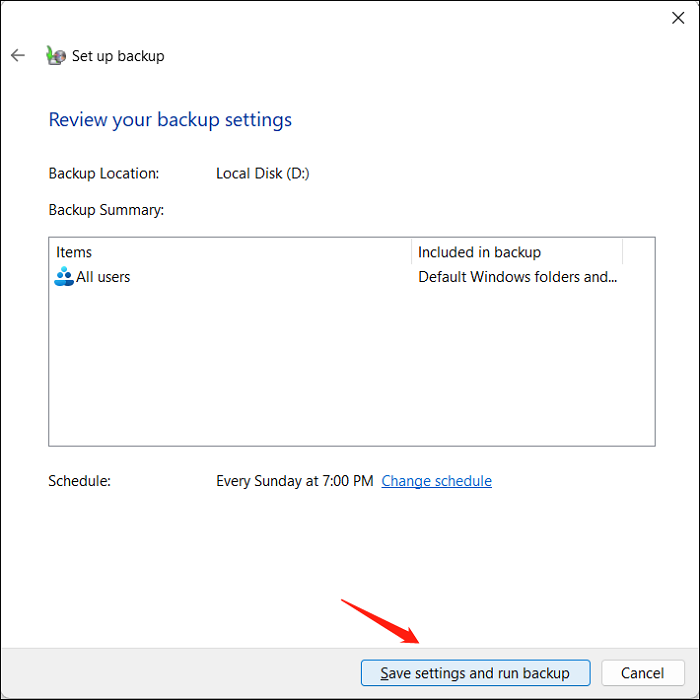 Direct Answer to Windows 10 Backup, Good or Not.
Now that we have an intimate knowledge of Windows 10 backup, let's answer the question: is Windows 10 backup any good? The short answer is yes. Windows 10 comes with two integrated backup tools, which can meet the basic needs of backup. 
However, the two backup tools aren't as fully featured as you want. A few things need to keep in your mind:
First, configuration backup options are limited once you launch Backup and Restore, configuration backup options are rather limited. Backup and Restore has two backup options: "Let Windows Choose" and "Let Me Choose." If you choose the file and folders yourself, Windows will not allow you to create backups of the following:
Files in the Recycle Bin.
Files in Windows System folders.
Files stored on hard drives formatted with the FAT file system.
Disks and partitions without drive letters. 
Second, File History is rather different from Backup and Restore. This is because its primary purpose is to allow you to back up personal files rather than creating a complete system image. In addition, it does not let you create a complete system backup.
In general, Windows 10 backup is good, but it is not perfect. Therefore, it is necessary to have some supplementary measures. In this regard, professional backup software seems to be a good idea.
For Everyone: Use a Windows 10 Computer with Backup Software
Professional backup software, such as EaseUS Todo Backup Free, can help address the limitations of Windows built-in backup tools. Professional backup applications can support different storage media types, better automation and scheduling, and can save backups to the cloud.
EaseUS Todo Backup Free is free backup software. It can automatically create system backup, disk backup, file backup, etc. You can also use it to create backups of different file types and back up SSD to image. In addition, it supports cloud storage and offers 250 GB of free cloud storage. The following are some useful features of this free backup utility:
High compatibility. It supports Windows 11, 10, 8.1, 8, 7, XP, and Vista.
Easy-to-use backup tool. It allows you to finish backup in a few clicks.
More storage options. It allows you to save backups to local drives, security zone, NAS devices, and the cloud.
Different backup modes. It allows you to finish various types of backups, including full, incremental and differential backups.
Guide: How to Make Windows 10 File Backup with a Free Backup Tool
The steps for creating file backups for Windows 10 are as follows. Therefore, you can follow the guide to make Windows 10 backup with EaseUS Todo Backup Free. 
Step 1. To initiate a backup, click the Select backup contents option.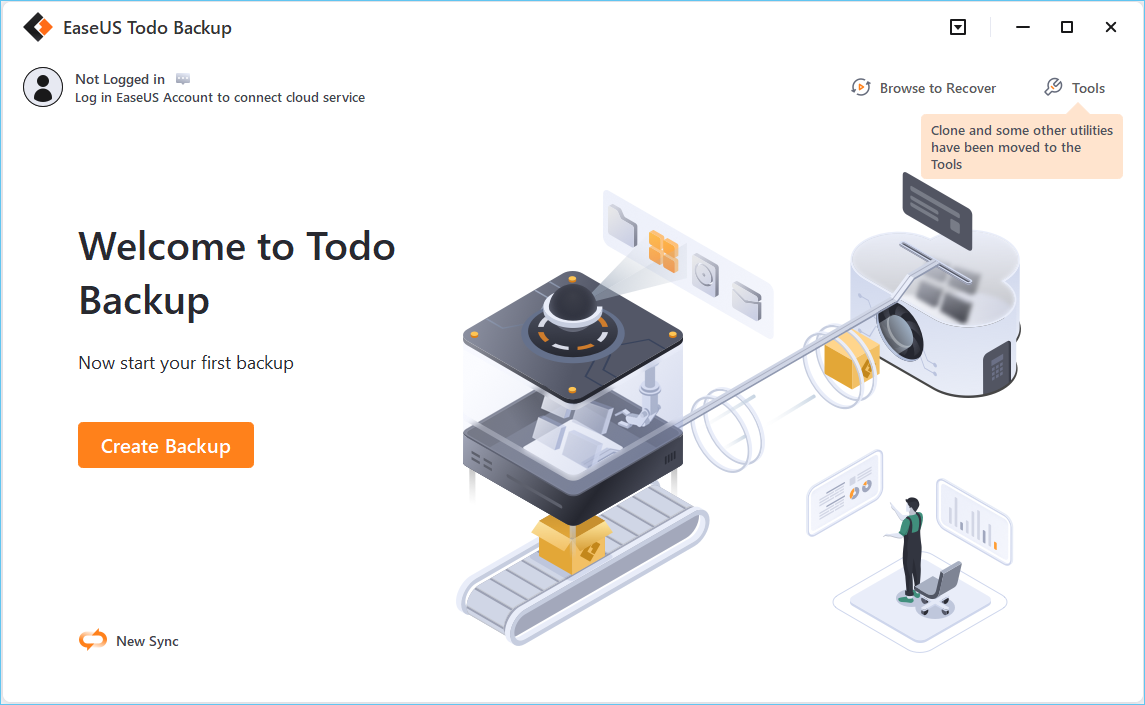 Step 2. There are four data backup categories, File, Disk, OS, and Mail, click File.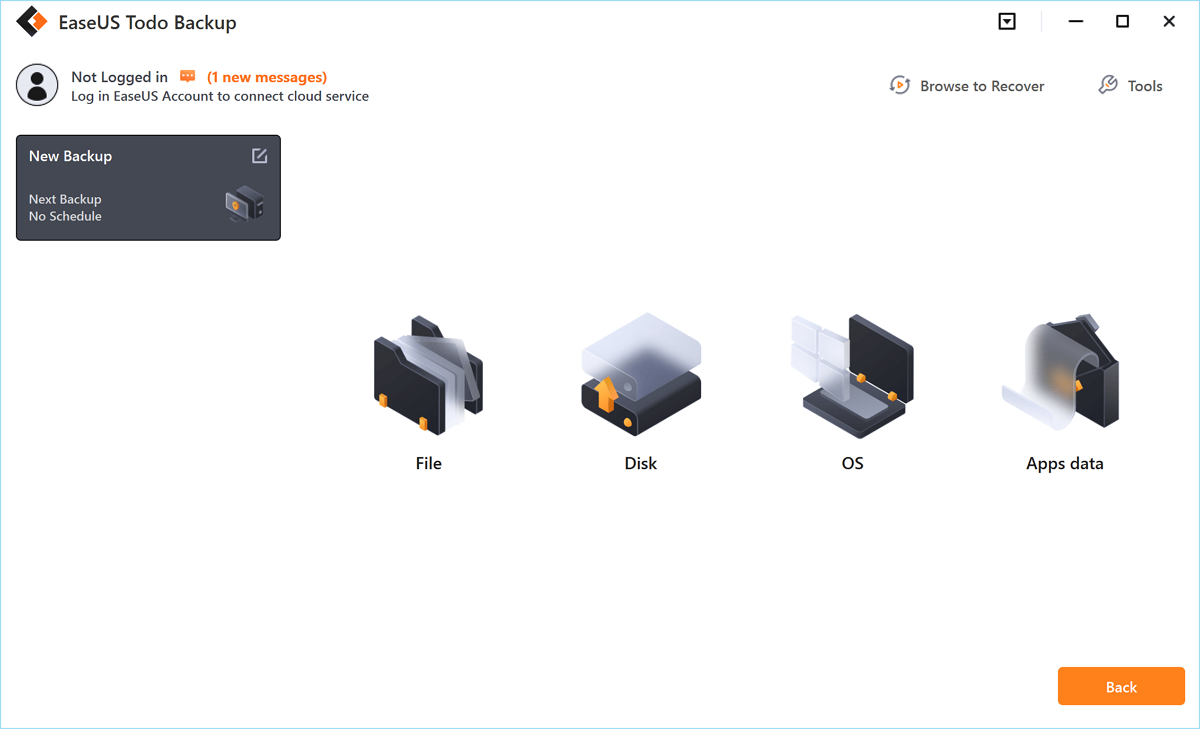 Step 3. On the left, both local and network files will be shown. You may extend the directory to pick the backup files.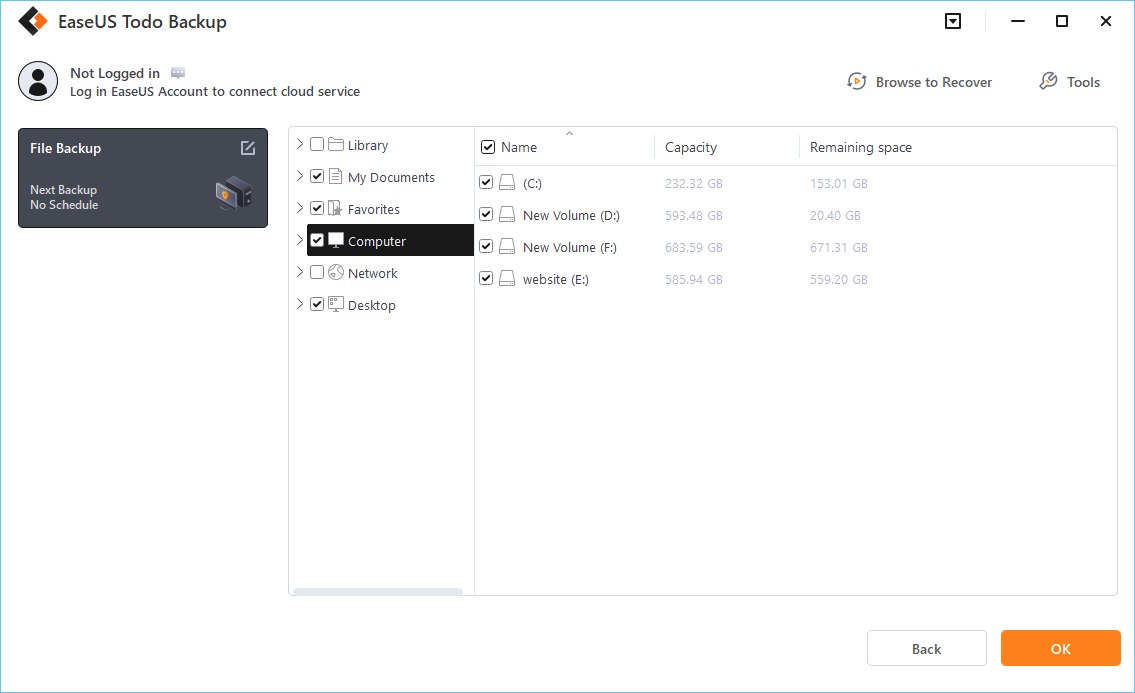 Step 4. Follow the on-screen instructions and choose a location to store the backup.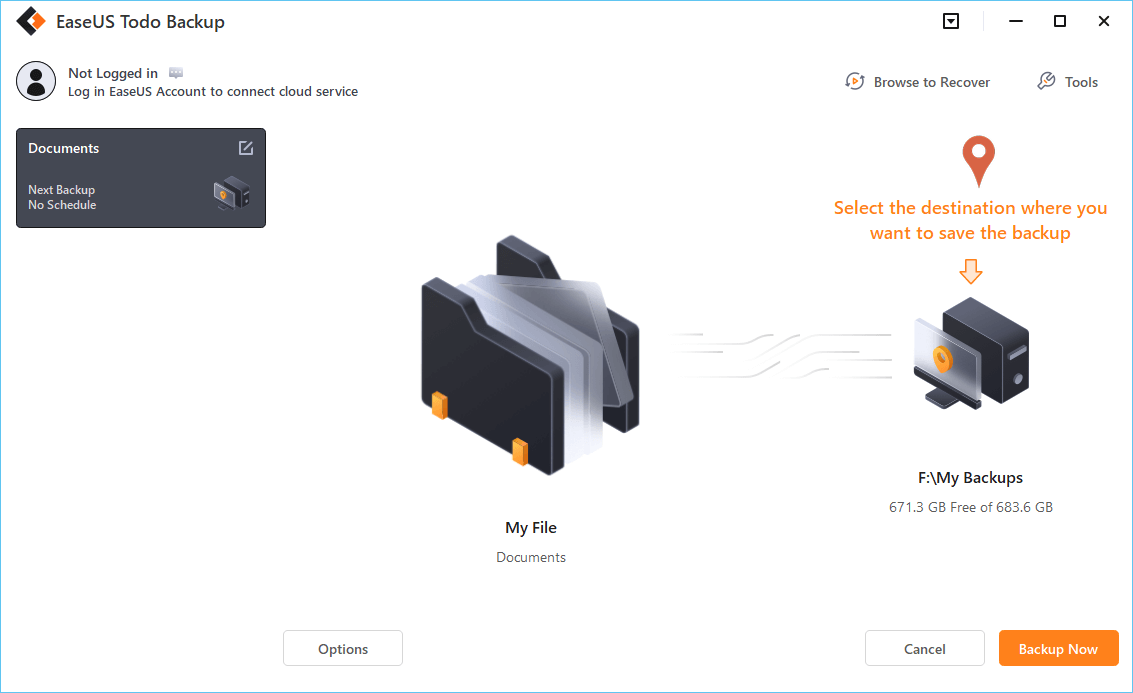 Click Options to encrypt the backup with a password in Backup Options, then click Backup Scheme to specify the backup schedule and start the backup at a certain event. There are also other additional choices you may choose to tailor the backup process to your requirements.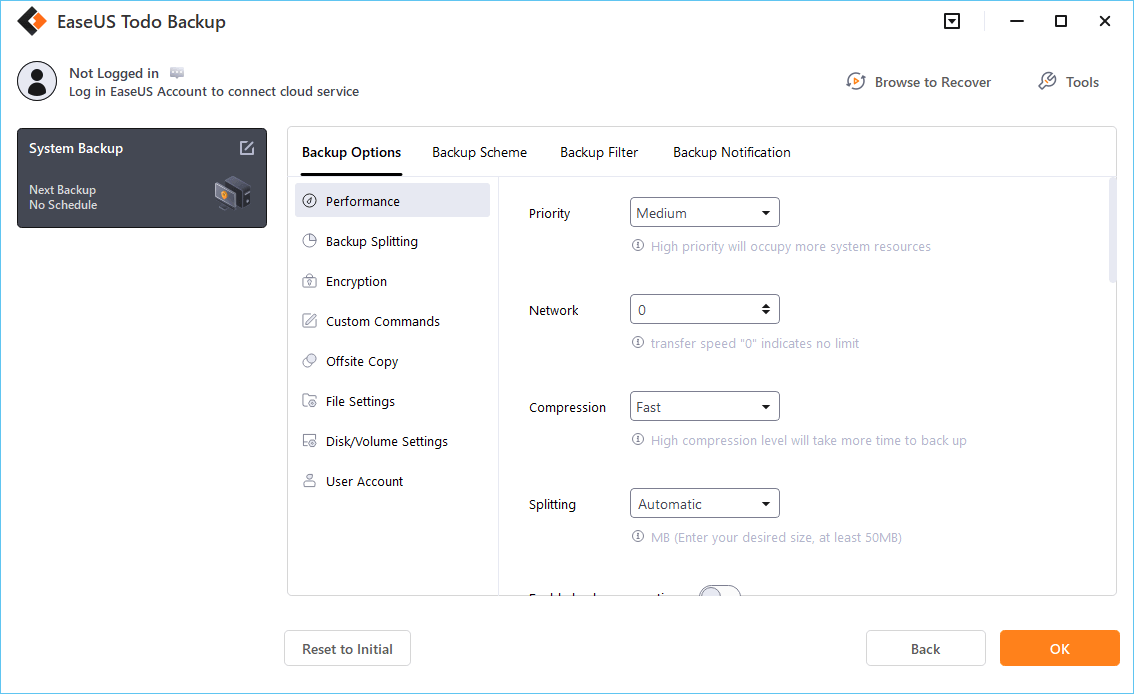 Step 5. The backup may be stored on a local disk, EaseUS' online service, or NAS.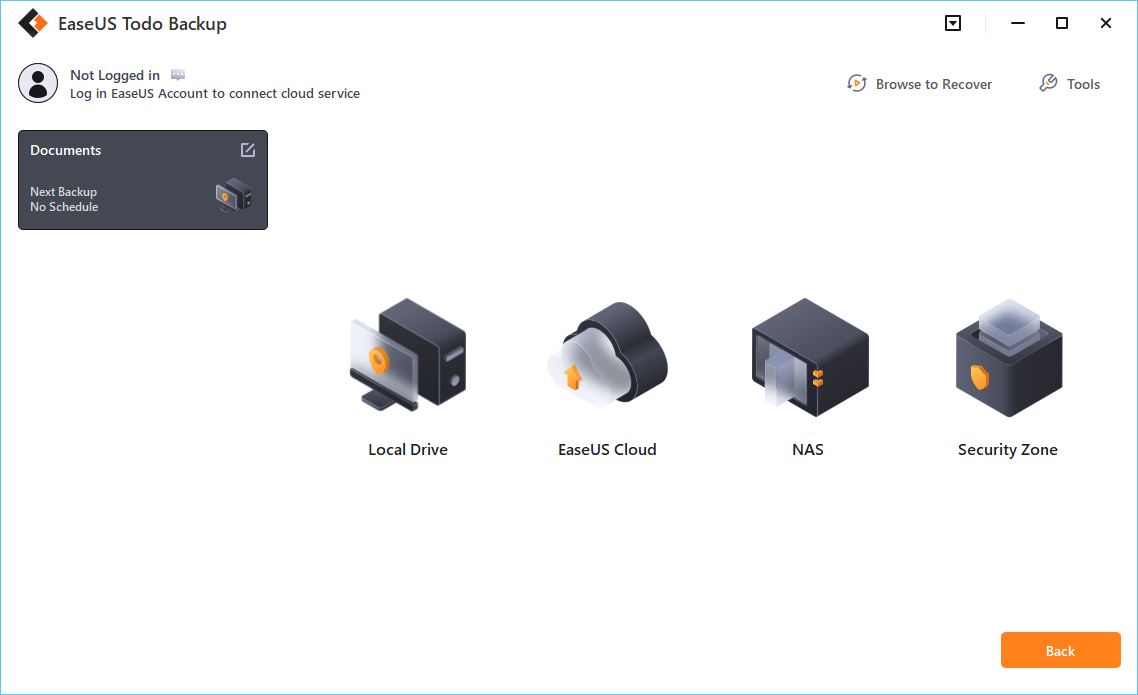 Step 6. EaseUS Todo Backup enables customers to back up data to a third-party cloud drive as well as its own cloud drive.
If you want to back up data to a cloud drive provided by a third party, choose Local Drive, scroll down to add Cloud Device, and then add and log in to your account.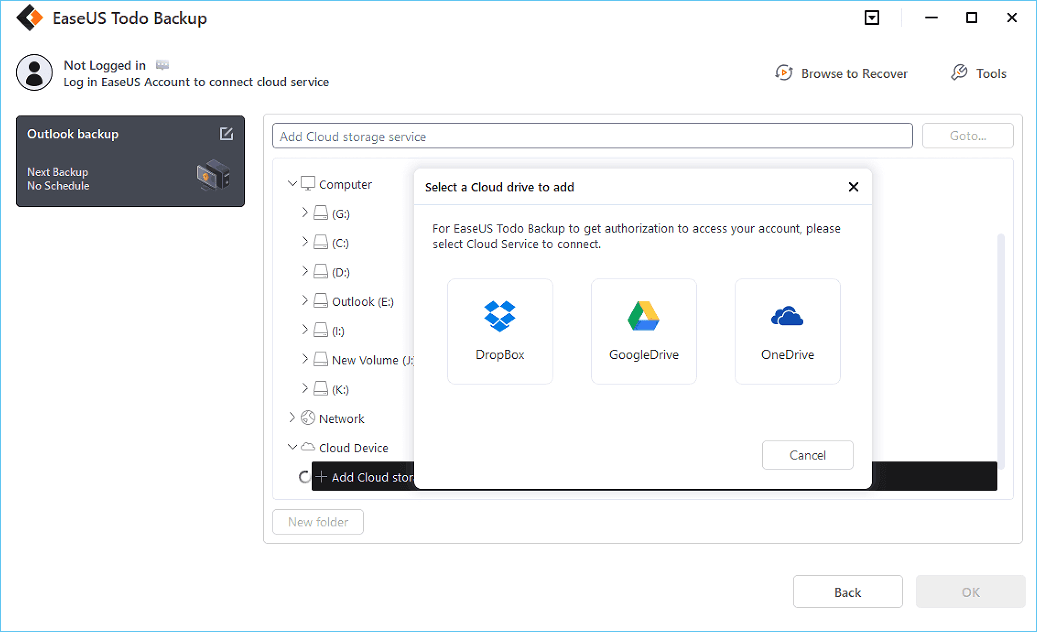 You can also choose the EaseUS cloud drive. Sign up for an EaseUS Account, then click EaseUS Cloud and log in.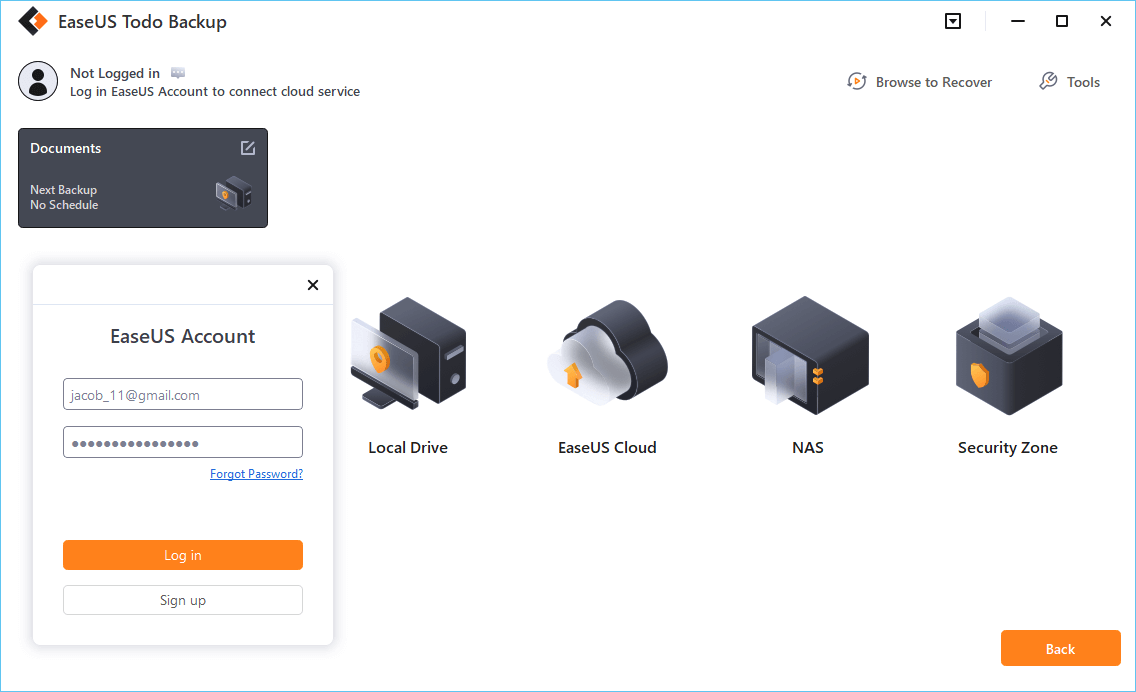 Step 7. Click Backup Now to begin the backup process. The backup job will be presented as a card on the left side of the panel after it has been finished. Right-click the backup job to handle it further.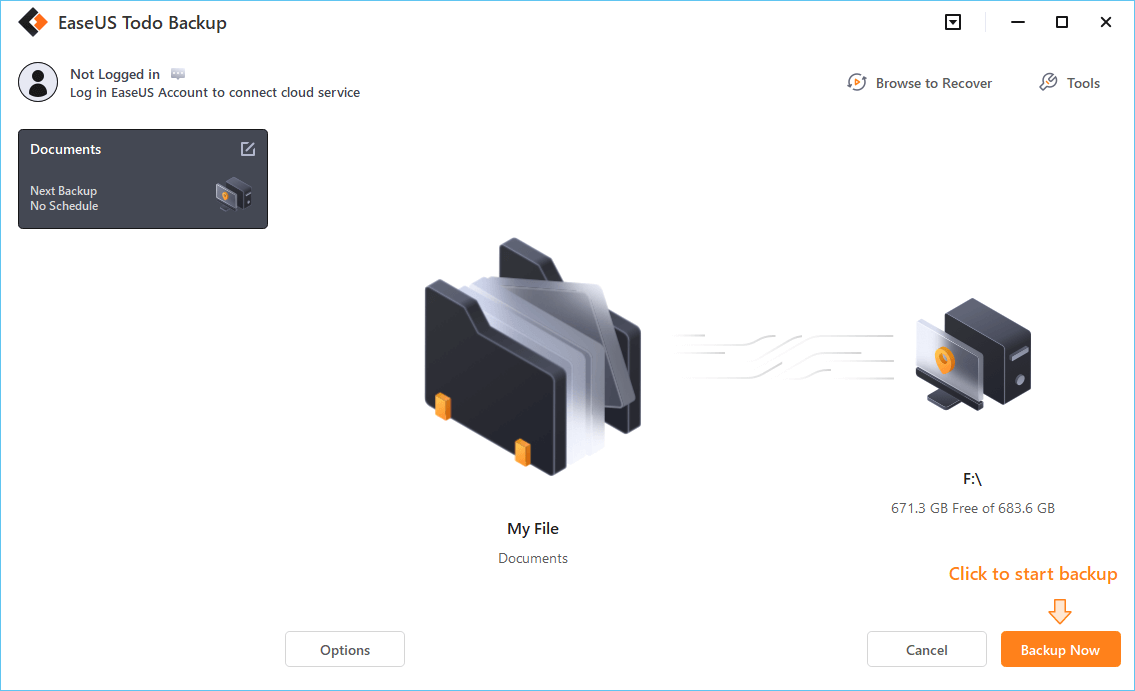 Conclusion: Better to Use Windows 10 Computer with a Backup Application
Windows 10 backup is good, but it is not enough. Therefore, it is better to use third-party backup tools, such as EaseUS Todo Backup Free, as a supplementary measure to help computer users to create a better backup of Windows computers to avoid data loss.
FAQs
1. Should I use Windows 10 backup?
Creating backup is one of the best strategies to protect your documents, pictures, videos, and Windows 10 files against software problems, hackers, hardware failure, system failure, and malware.
2. How do I clean up my Windows backup files?
There is also an option to delete all file backups while keeping the recent ones. Run PowerShell as an administrator, and then type in this command fhmanagew.exe -cleanup 0 and press Enter. Backup and Restore and File History focus on a separate or external drive. Now it is time to clear up space in your local drive.
3. Does Windows 10 backup overwrite old backups?
By default, Windows 10 File History will save all backup versions forever, so your Windows 10 backup disk will be eventually full. However, you can easily change that setting to automatically delete old versions.

Jean has been writing tech articles since she was graduated from university. She has been part of the EaseUS team for over 5 years. Her special focuses are data recovery, disk partitioning, data space optimization, data backup and Mac OS. By the way, she's an aviation fan!
"I hope my articles can help solve your technical problems. If you are interested in other articles, you can check the articles at the bottom of this page, and you can also check my Facebook to get additional help."
Taking everything into consideration, we can say that EaseUS Todo Backup Home can offer you a little extra sense of security with a set of advanced tools. The interface provides quick adaptation, every process guiding you all the way through so you don't get stuck or further damage your system rather than keeping it safe.

 Read More

EaseUS Todo Backup Free lets you create backups of your important files or your entire computer through its streamlined interface. Just choose the backup type you'd like to get started, and let the program do the reset.

 Read More

EaseUS includes all the features I expect from backup software like versioning, incremental backups, and scheduling. For more advanced users, EaseUS allows you to install a pre-boot environment onto your hard drive so you can use it to restore files without burning a CD or putting it on an external USB drive.

 Read More

EaseUS Todo Backup
Smart backup tool for your files and entire computer in Windows 10/8/7.
Install Windows on Multiple Computers at Once? No Problem!
Learn how to install Windows 11/10/7 and special programs/software on a batch of computers. Use 10 minutes to do the 10 hours work without making a single mistake!
Get Free Solution!