Quick Navigation to successfully set up SSD for boot drive and HDD for storage:
Workable Solutions
Step-by-step Troubleshooting
1. For Old Computer

Step 1. Migrate OS from HDD to SSD...Full steps

Step 2. Format HDD for data storage only...Full steps

2. For New Computer

Step 1. Clean install Windows 11/10 with ISO...Full steps

Step 2. Initialize and partition HDD for use...Full steps
If you have both a hard drive (HDD) and solid-state drive (SSD) in your computer, how should you use HDD and SSD together? Is it better to use the SSD for everything, or should you set up a dual-drive system with an SSD for your operating system (OS) and programs and an HDD for your data storage? 
Benefits of Using SSD for OS and HDD for Storage
Cost-effective
Accelerated Windows startup time
Less wear and tear of SSD
Ensured data safety on a crashed PC
There are three main benefits to using an SSD for your Windows boot and HDD for saving personal files.
First, it allows you to take advantage of the speed of the SSD for your operating system and applications while still being able to store all of your data on the larger and cheaper HDD. Combining HDD and SSD is the most cost-effective plan for users who want both speed and storage.
Second, it helps to prolong the life of your SSD. Since the SSD will only be used for operating system files and applications, it will not be filled up as quickly as if you were using it for storage, which means that you won't have to replace it as often.
Finally, it keeps your data more secure. If something happens to your SSD, you can simply reinstall your operating system and applications on a new SSD without having to worry about losing any of your data.
Overall, using an SSD for your OS and HDD for storage is the best way to take advantage of the benefits of both types of drives. If you have the budget for it, we recommend getting an SSD with at least 250GB of storage. (Experienced users could try to enable SSD Cache in Windows 10/11 on a smaller SSD)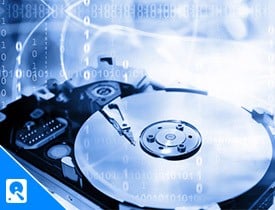 How to Set Up SSD as Boot Drive on Old and New Computers
There are two scenarios: one is that the computer is already configured and running on HDD, and the other is that the computer is new. For the first case, the easiest way is to clone HDD OS to SSD using EaseUS Todo Backup, and the other is to clean install Windows on SSD and put data on HDD.
For old PC: Migrate OS from HDD to SSD Without reinstalling Windows 10/11
For new PC: Clean install Windows 11/10 on SSD with ISO
Let's take a look at how to implement each method.
Method 1. Migrate Windows 11/10 OS from HDD to SSD
EaseUS Todo Backup is a comprehensive Windows backup software for disk/partition, operating system, files, and emails. In addition, it's a top-notch HDD to SSD cloning software on the market, recommended by experienced users and authoritative review websites. 
For one, it's a quick and easy process that doesn't require you to reinstall your operating system on a new SSD or computer from scratch. Additionally, it will preserve all of your settings and files, so you won't have to reconfigure anything after the migration. Finally, millions of people worldwide are loyal customers so it won't let a newcomer down. Try it now and see how much faster and smoother your computer will run with an SSD after replacing HDD. 
Step 1. Open EaseUS Todo Backup and click "Tools", and then you can choose any function presented to you.
Step 2. EaseUS Todo Backup will automatically select the boot and system partition, what you need to do is choose the target disk and click "Next." 
(Make sure that the partition style of the source disk and the target disk are the same.)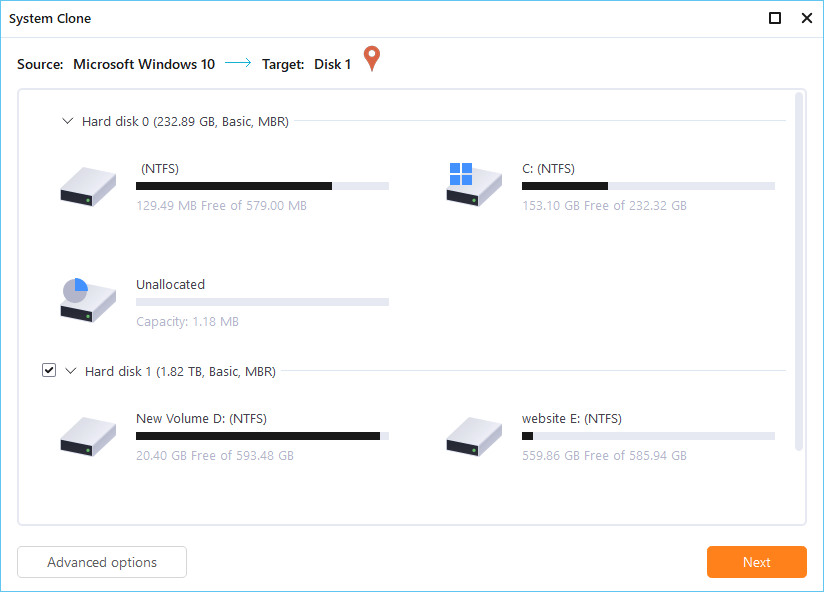 *System clone will wipe out all data, please make sure you backup your data in advance.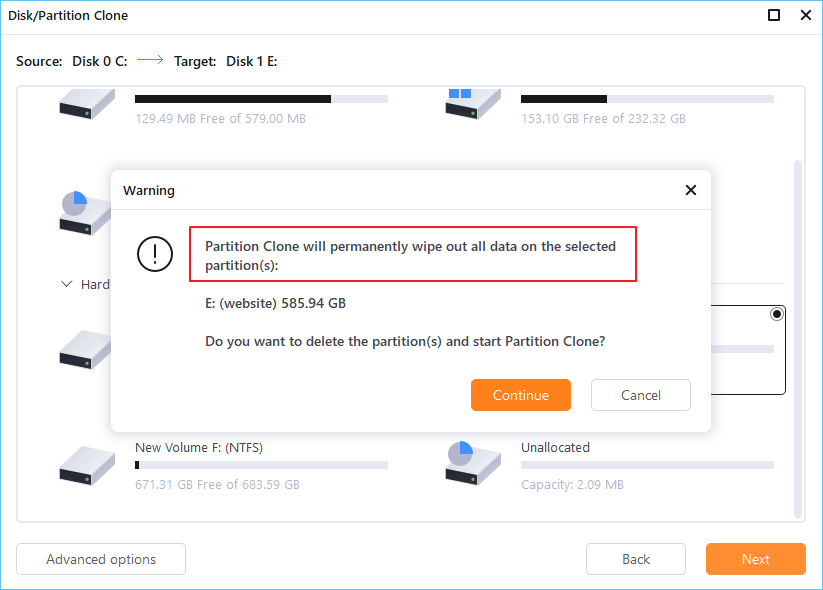 Step 3. If you want to clone your system to an SSD, you can choose "optimize for SSD" in the advanced options.
Step 4. Click "Proceed" to start cloning.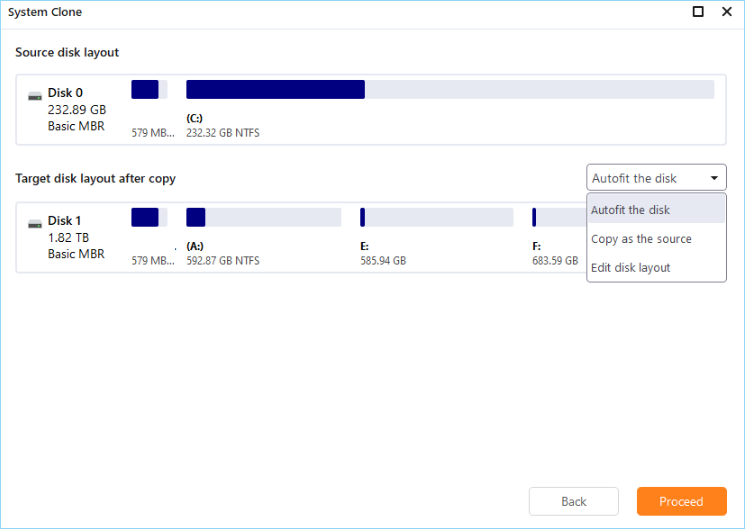 Method 2. Clean Install Windows 11/10 on SSD with ISO
For those who don't have an old copy of the operating system to transfer from HDD, we shall take the other solution to manually download and install a new operating system on the device and then set the SSD as the primary boot drive. The official way of doing a clean install is from Microsoft's website, which provides users with available download links to create an installation assistant or installation media.
Every manual way that is associated with technology will stop average users from trying, and the whole process of Windows 11/10 installation creation has the same effect. Therefore, let's leave the job to capable software - EaseUS OS2Go. All you need is to prepare an 8GB or larger USB flash drive to save the ISO image of a wanted Windows version.
Step 1. Install EaseUS OS2Go on your Windows computer. Plug in a USB drive or external hard drive that is large enough.
Step 2. Choose the third tab "Windows Install Drive Creator". First choose the Windows versions you want to install, EaseUS OS2Go supports creating Windows 11/10/8.1 installation media. You could also select a local ISO file. When all set, click "Create".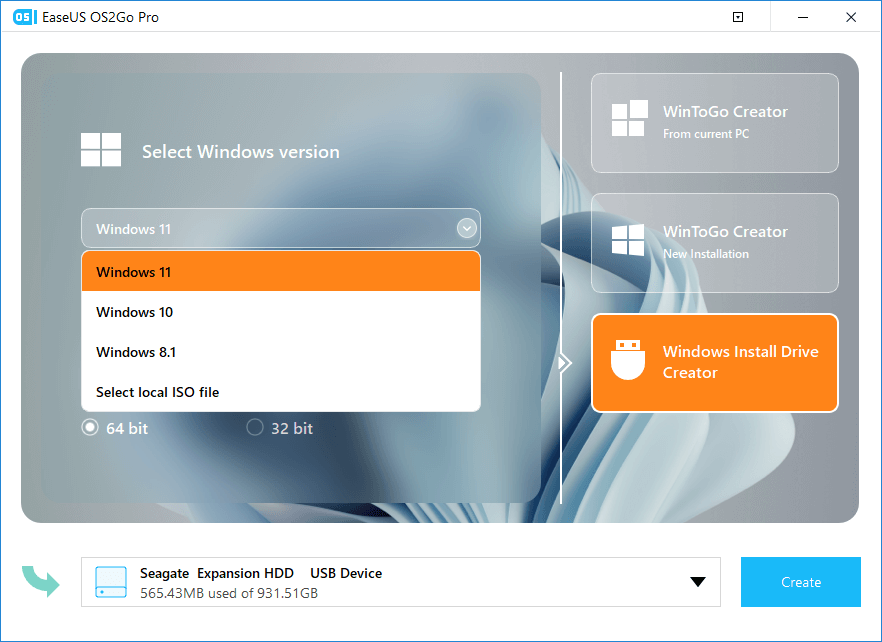 Step 3. Then you will see a safety warning message, telling you that all data on the selected disk will be deleted. Click "Continue" to proceed.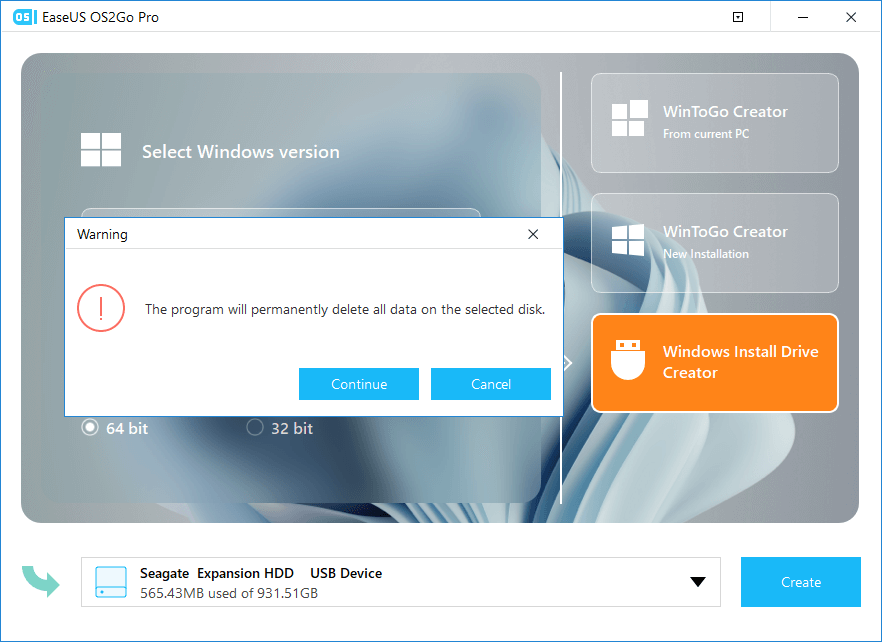 Step 4. Then EaseUS OS2Go will start to create the Windows Installation media. It usually takes a while to download a ISO file, the time it takes depend on your OS and Network condition. When the progress reaches 100%, the USB drive should be bootable now.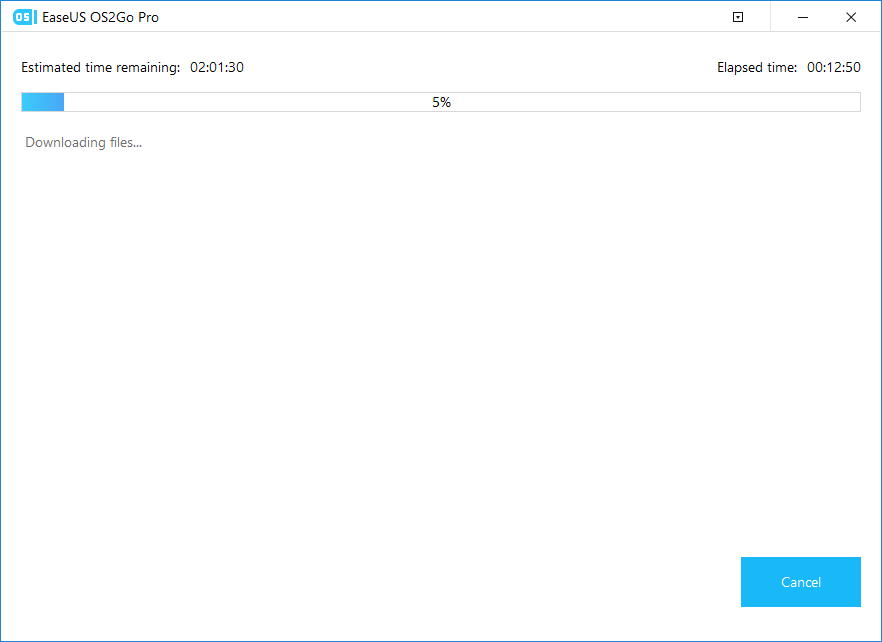 Step 5. Insert the Windows Installation media to your computer and start the installation process.
How to Build HDD as Storage Drive
If you've already got an SSD set up as your boot drive, congratulations! You're ahead of the game. Now it's time to move on to setting up your HDD for storage.
Method 1. Format a Used HDD for Data Storage Only
The first thing you'll need to do is format the drive. This can be done in a number of ways, but we recommend using the Windows Disk Management tool.
Step 1. Right-click on the Start menu and select 'Disk Management.'
Step 2. Once you're in the Disk Management console, right-click on your HDD and select 'Format'. Follow the prompts to format the drive as NTFS.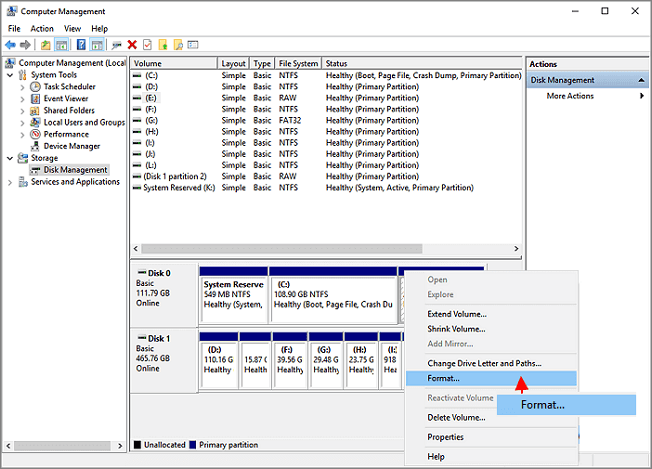 Step 3. Repeat the steps to format all available hard drive partitions.
Now that your drive is formatted, you can use it just like any other drive on your system. You can store files, install programs, and do anything else you need to do. Just keep in mind that HDDs are a lot slower than SSDs, so don't expect the same kind of performance.
Method 2. Initialize and Partition a New HDD for Use
If you have a new hard drive, the first thing you need to do is initialize it. This will make the hard drive usable by your computer. To initialize a new hard drive, follow these steps:
Step 1. Connect the new hard drive to your computer. You can use an external USB enclosure or port, or you can connect it internally if your computer case has an empty drive bay.
Step 2. Turn on your computer and open the Disk Management tool. In Windows, this is found in the Control Panel under Administrative Tools.
Step 3. Right-click on the new hard drive and select Initialize Disk.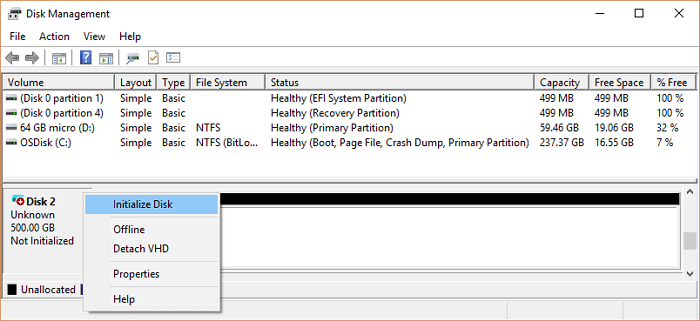 Step 4. Select MBR (master boot record) or GPT (GUID partition table) depending on your needs.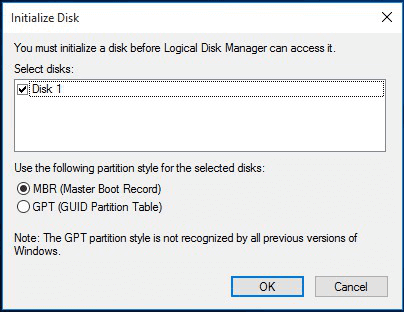 Step 5. Click OK to initialize the hard drive.
Your new hard drive is now ready for use! You can create partitions and store data on it just like any other hard drive. That's all there is to it! Now you know how to set up your SSD and HDD for specific use. Thanks for reading, and we hope this was helpful.
Gemma is member of EaseUS team and has been committed to creating valuable content in fields about file recovery, partition management, and data backup etc for many years. She loves to help users solve various types of computer related issues.

Author Jean has been writing tech articles since she was graduated from university. She has been part of the EaseUS team for over 5 years. Her special focuses are data recovery, disk partitioning, data space optimization, data backup and Mac OS. By the way, she's an aviation fan!