What is portable Windows USB drive?
According to Google searching result, it can be identified that a portable Windows USB drive is a portable USB flash drive or pen drive which is installed Windows system with Windows ISO and system files, allowing users to boot their computer or other PCs from the USB portable drive.
What is this for? Here is a list of advantages of portable Windows USB drive:
1. Prevent system error, avoid unexpected system crash or failure error;
When your computer or laptop suddenly crashes due to system failure or internal error, you cannot boot from PC anymore.
Portable Windows USB drive can help you reboot PC from the USB drive and then you can continue your work and find a solution to repair corrupted Windows system.
2. Take your system anywhere, run your own Windows from USB on other computers;
Windows portable USB drive allows you to take your own Windows system anywhere you need and you can even directly boot your Windows from USB drive on other computers.
This will save your time and energy to take a laptop wherever you go on business.
How to create portable Windows 10 to USB drive?
So how to effectively create such a portable Windows to USB drive? For example, how to create a portable Windows USB drive for Windows 10 users? How to install and clone Windows system to USB drive without complex methods?
Fortunately, powerful Windows backup recovery software - EaseUS Todo Backup will help and do the job. It allows you to effectively clone and install Windows 10, 8 or 7 etc system to USB drive for free in 30 days with simple clicks.
All ordinary users can do the job. You may free download this software and follow to see how to make your Windows system bootable from a tiny USB drive now.
3 steps to create Windows 10 portable USB drive
Here below is a detail step-by-step guide to help you effectively create a portable USB system boot drive of Windows 10:
Step 1. Connect USB drive to your PC and run EaseUS Todo Backup;
Click System Clone;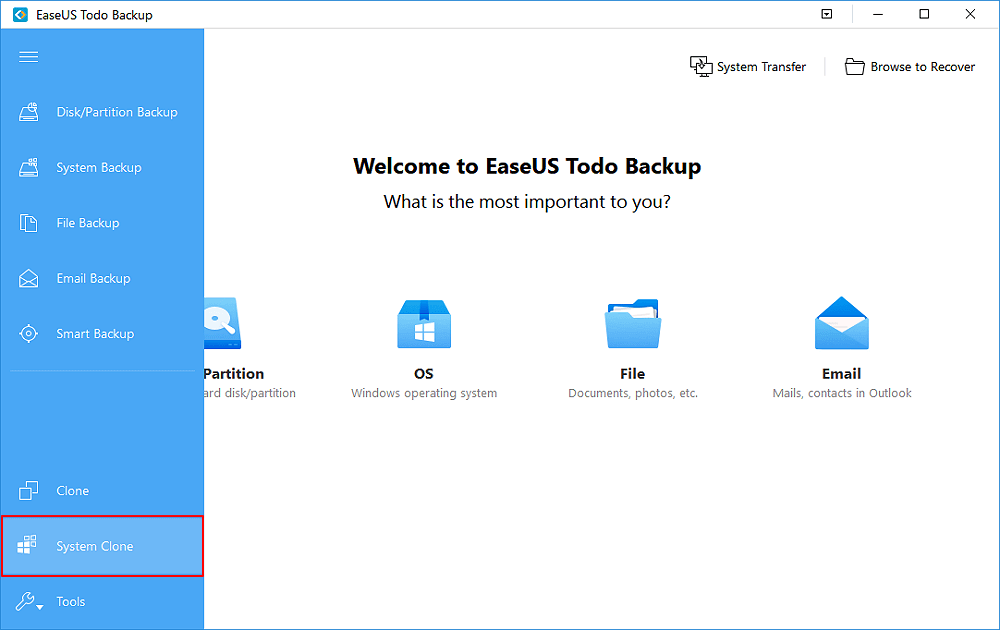 Step 2. Select the destination disk - USB drive to clone system drive (system and boot partition) to;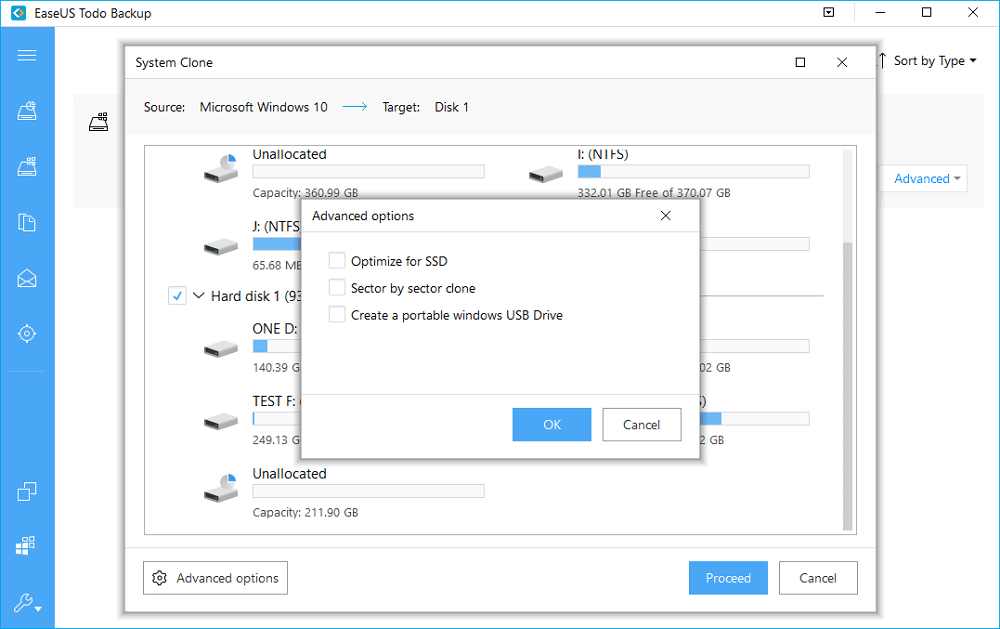 (Here you can identify whether your USB drive storage space is big enough or not based on the source disk space.)
Step 3. Click on Advanced options and tick Create a Portable Windows USB drive > Click Proceed;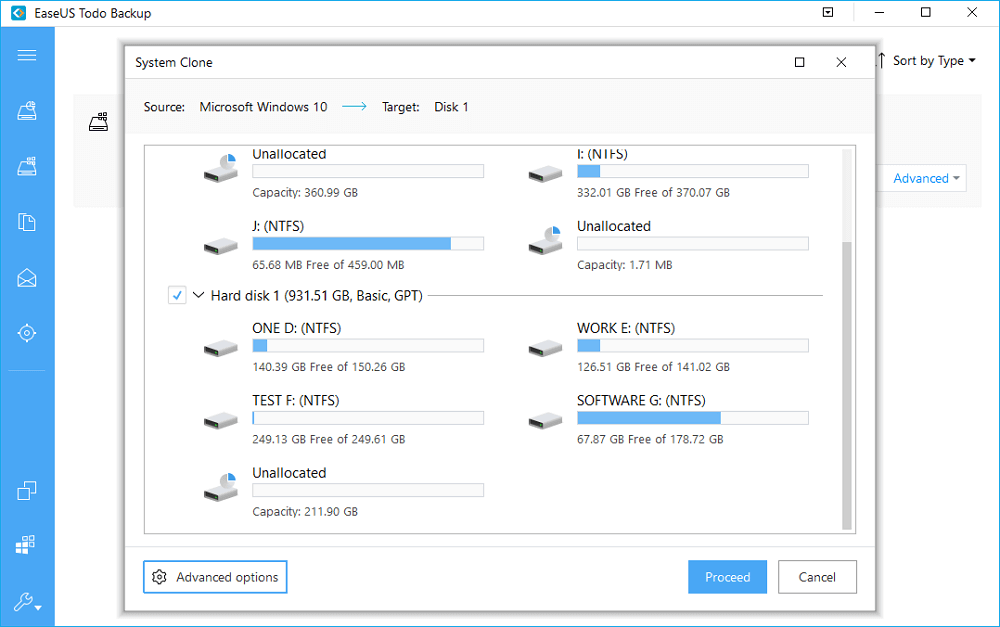 Wait till the system clone process complete and then you've successfully created a portable Windows USB drive for Windows 10.
And you can take it to run and boot your own system on other computers with ease.
How to run Windows 10 from portable USB drive?
Now you may wonder to know how can you run Windows 10 from the previously created portable Windows 10 USB drive without any issues? Right?
Relax and here below, we'll show you how to effectively boot your Windows system on your own PC or other computers from the Windows portable USB drive:
1. Connect Windows 10 portable USB drive with computer and reboot PC;
2. Set computer to boot from the Windows portable USB drive in BIOS:
Reboot PC > When the Windows logo appears, press F2 continuously to enter BIOS;
Set computer to boot from USB drive and save the changes;
3. Reboot PC and then you can use your own system on a new computer.