Antimalware Service Executable High CPU/Disk Usage
Windows 10 includes Windows Defender, Microsoft's built-in antivirus. The Antimalware Service Executable process is Windows Defender's background process. This program is also known as MsMpEng.exe and is part of the Windows operating system.
It's responsible for checking files for malware when you access them, performing background system scans to check for dangerous software, installing antivirus definition updates, and anything else a security application like Windows Defender needs to do. That's why it's very likely to take up huge disk, memory, RAM and even network bandwidth, draining computer resources, especially after getting a Windows 10 update.
How Can I Fix Antimalware Service Executable High CPU/Disk Usage
If the Antimalware Sevice Executable process takes up high CPU on your Windows 10, don't worry.We have easy solutions for you to deal with it.
Solution 1. Change Windows Defender's Scheduling Options
Change Windows Defender's schedule is an effective way because the error is mainly caused by real-time protection feature. Follow the details below and fix 'antimalware service executable high disk usage' issue.
Press the Windows logo key + R at the same time to invoke the Run box.
Type taskschd.msc and press Enter.
Double-click on Task Scheduler Library > Microsoft > Windows.
Double-click Windows Defender in Windows. Then double-click Windows Defender Scheduled Scan.
Uncheck Run with highest privileges.
Uncheck all the items in the Conditions section. Then click OK.
With the steps above, your error should be fixed now.
If unfortunately, it doesn't help you, make sure to try the second solution below.
Solution 2. Add Antimalware Service Executable to Windows Defender's Exclusion List
1. Press the Windows logo key + I at the same time to open the Settings window.
2. Click Update & security.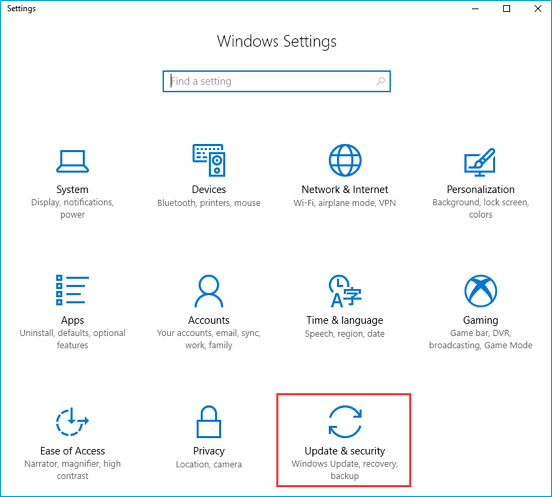 3. Click Windows Defender. Then click Add an exclusion in Exclusions.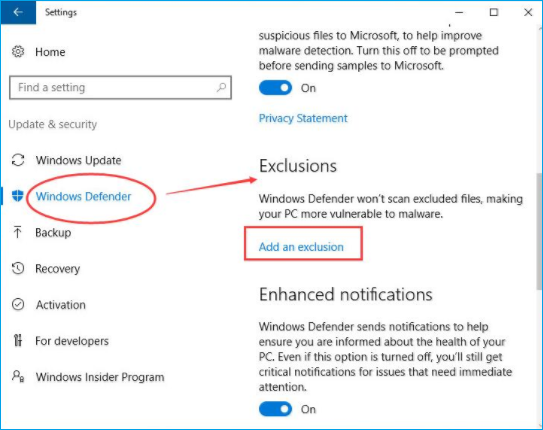 4. Click Exclude a .exe, .com or .scr process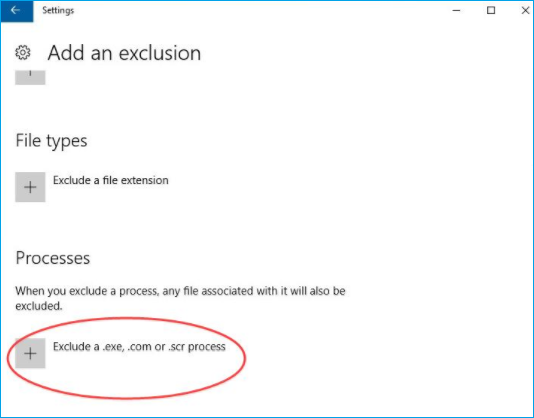 5. Type MsMpEng.exe. Then click OK.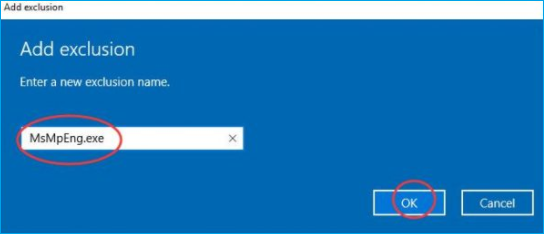 Solution 3. Disable Windows Defender
Press Windows Key + R to open the Run Dialog Box.
In the Run Dialog Box, type regedit and click OK to open the Registry Editor.
In the navigation pane on the left, double-click the folders to navigate to HKEY_LOCAL_MACHINE\SOFTWARE\Policies\Microsoft\Windows Defender.
If you find a registry entry named DisableAntiSpyware, double-click it and set its value data to 1.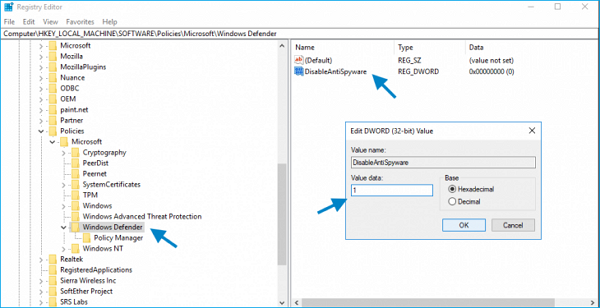 Note:
If you do not see a registry entry named DisableAntiSpyware, right-click in the main Registry Editor pane and select New > DWORD (32 bit) Value.
Name this new registry entry DisableAntiSpyware. Double click it and set its value data to 1.
Extra Help: Check Partition and Clear Up Junk Files
For those who got this problem very recently, performing a disk check should be taken into account.
In order to perfectly solve this case, we need a free tool to help us - EaseUS free partition tool. This professional tool can help get this work done, and here is the detail:
1. Download, install and run EaseUS Partition Master Free on your PC
2. Right-click the system drive and other partitions to check corrupted system files by clicking "Check partition".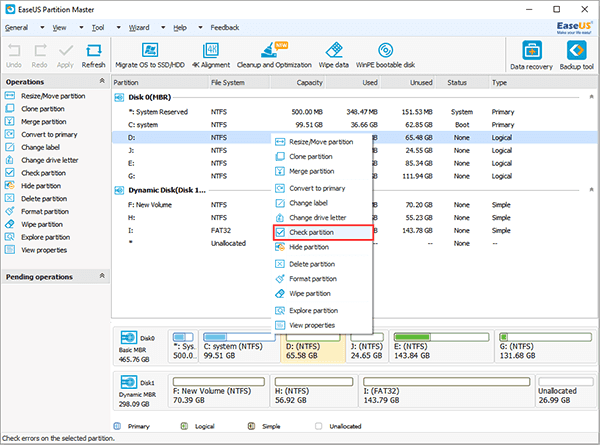 3. Click and select: Check Partition Properties, Call Windows Chkdsk to fix errors, Surface Test to fix file systems. Click OK.
4. Let EaseUS Partition Master automatically check and repair system file errors for Windows 10. Click OK to finish the process.
5. Click Cleanup and Optimization > Select Junk File Cleanup > Click Analyze to scan and find junk files from your computer
6. Check and then choose found junk files to Clean up.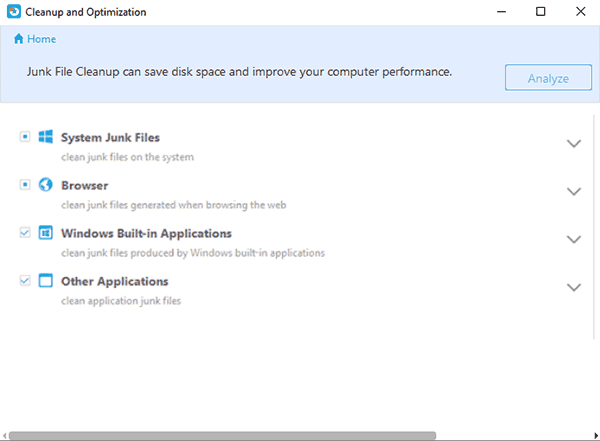 If you still have the problem with your disk/CPU usage issue, you can refer to fix 100% disk usage in task manager to know more solutions