There is a 99GB unallocated partition on Windows 10 computer:
"I have two hard disks installed on the Windows 10 desktop, so I would barely worry about the low disk space trouble. But there is a 99GB unallocated partition next to C drive, without any possibility to use it. What's your suggestion to make it usable?"
It's common to see unallocated space in Windows 10 computer, as our customers wrote to us. They feel puzzled about the blank space with no drive letter assigned to it. What is unallocated space on a hard drive? When setting up new Windows 10 computers, the system installation will ask you to partition unallocated space, which explains that without allocation, you can't use the space on the drive. In some cases, existing computers will also have unallocated space.
A computer describes any physical space on a hard drive that doesn't belong to a partition as unallocated. This means that no programs can write to the space. For all practical purposes, the space doesn't exist to the operating system. To make use of unallocated space, you need to either create a new partition using the space or expand an existing partition.
Two Ways to Manage Unallocated Space in Windows 10
No matter which way you decide to make full use of the unallocated partition in Windows 10, the job can be easily taken by EaseUS free partition manager. It's the best Windows 10 partition manager that helps customize hard drive volumes as you wish.
Method 1: Create/make a partition Windows 10 on unallocated space
 Notice:

If you want to create a partition on an empty USB, SD card or external hard drive, connect it to your PC in advance.
Step 1: Launch EaseUS Partition Master
On the main window, right-click on the unallocated space on your hard drive or external storage device and select "Create".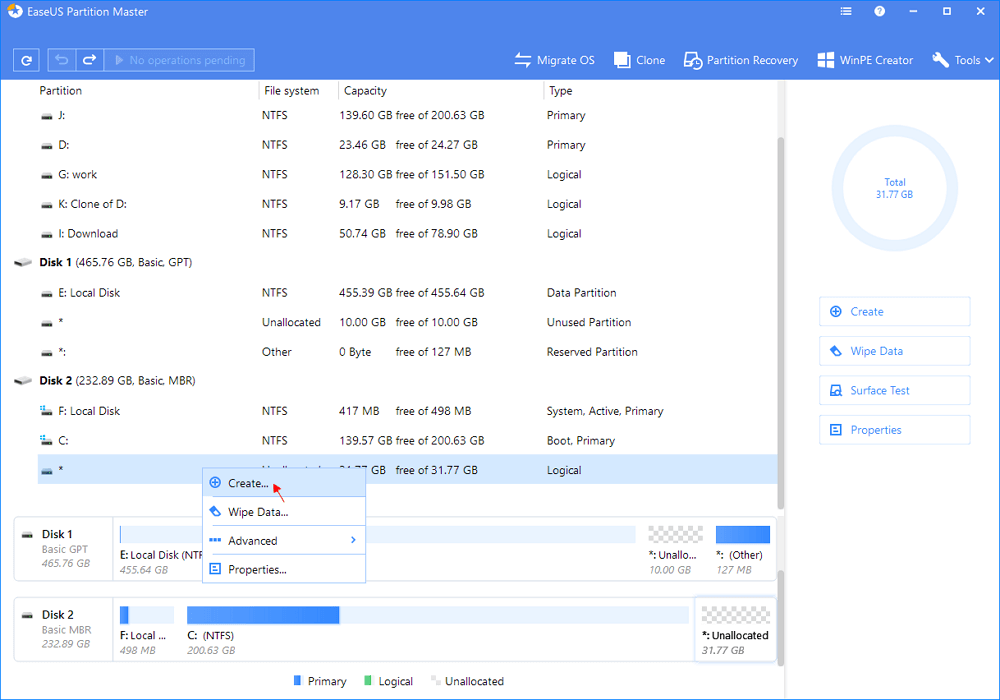 Step 2: Adjust the new partition size, file system, label, etc.
Set the size, partition label, drive letter, file system, etc. for the new partition and click "OK" to continue.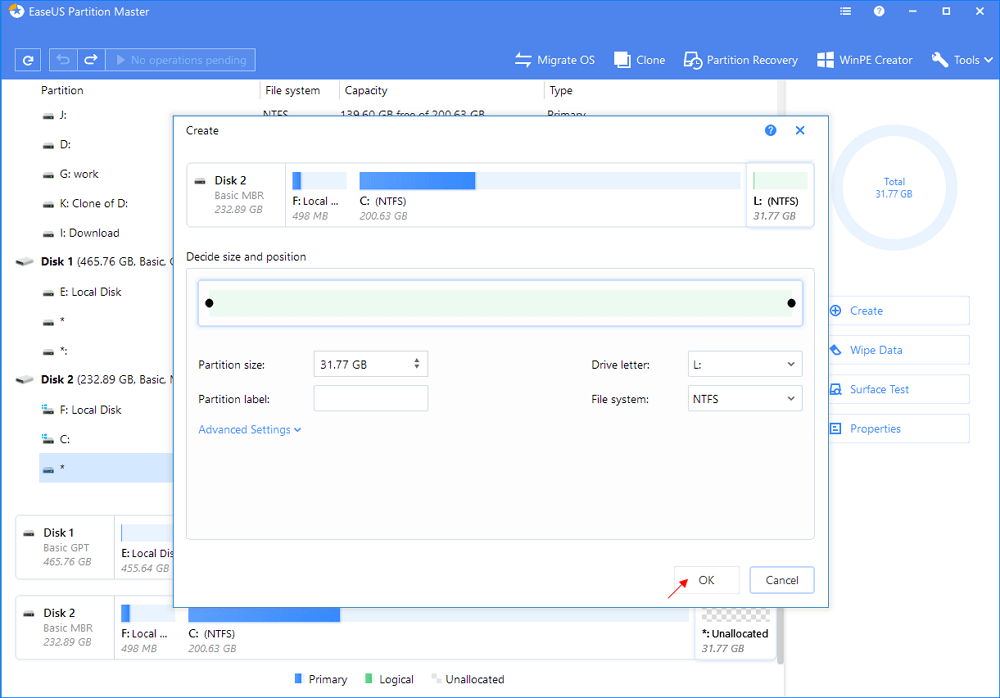 Step 3: Confirm to create a new partition
Method 2: Add unallocated space Windows 10 to an existing partition
This is an ideal way to fully utilize the free space in the unallocated partition, meanwhile, solve the low disk space trouble on the other partition. To add the unallocated space to an existing partition, you can either choose to merge partitions or resize the partition.
Step 1: Launch EaseUS Partition Master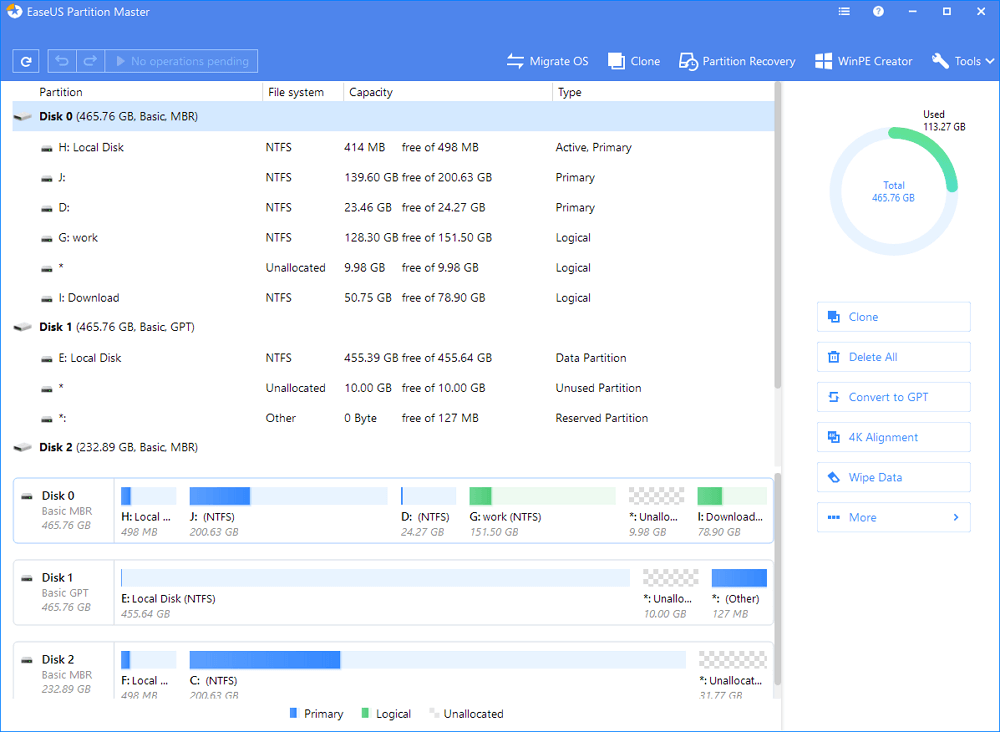 Step 2: Extend partition
1. Right-click on the target partition and select "Resize/Move".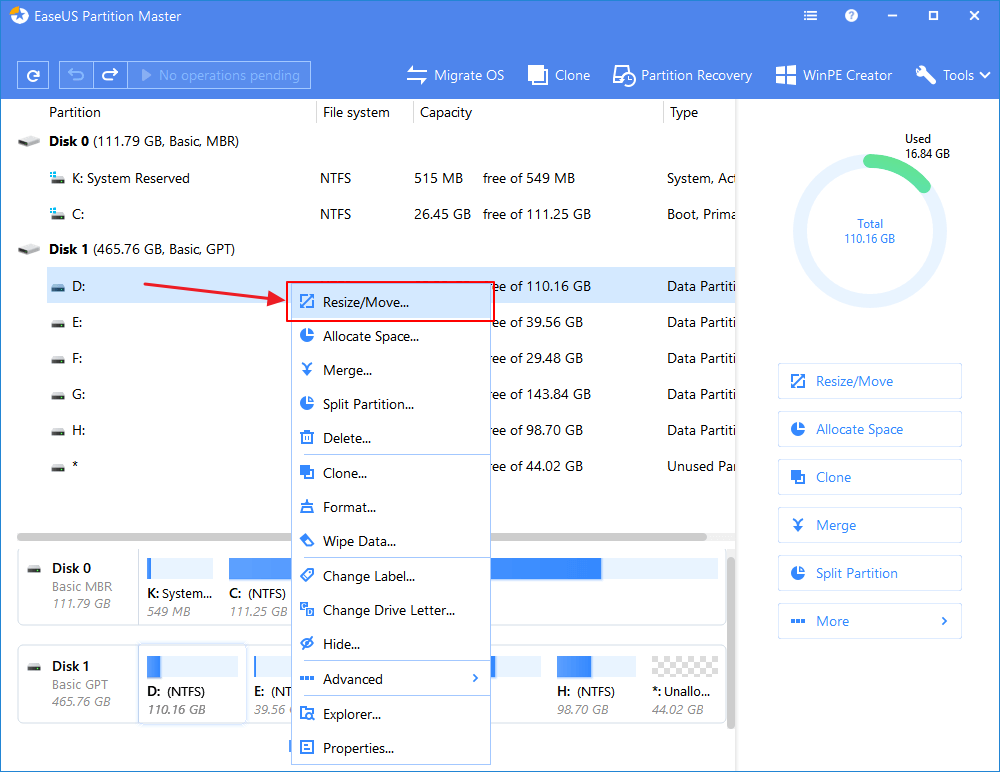 2. Drag the target partition handle into the unallocated space to extend the partition.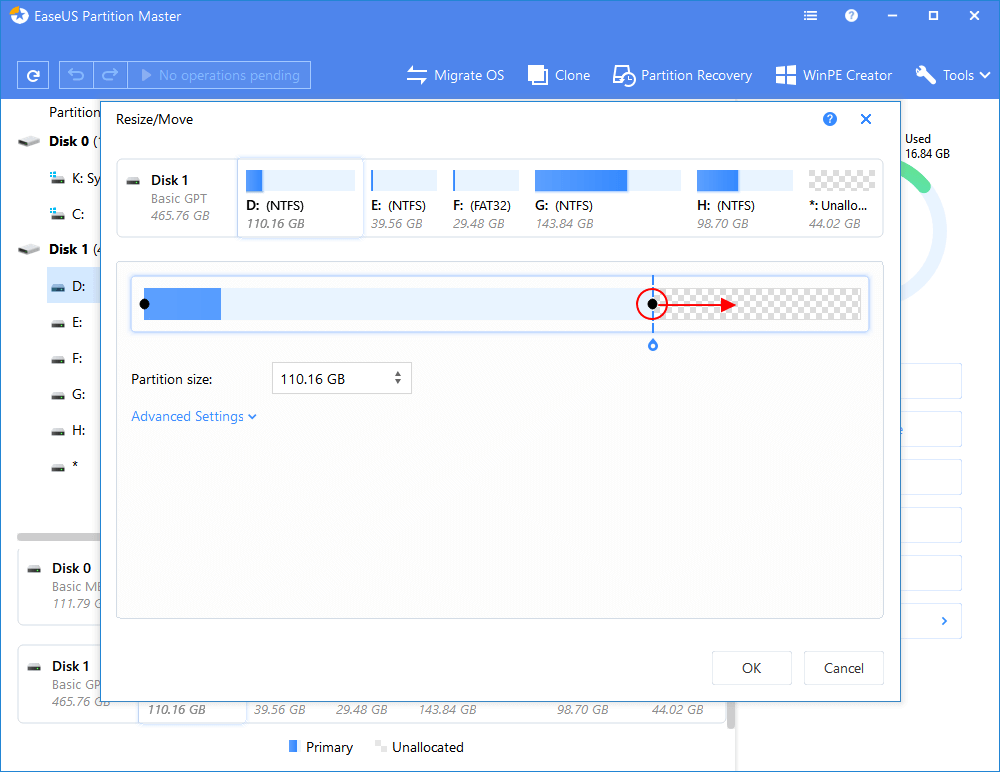 Step 3: Apply all changes