Accidentally cleared media storage app
"I pressed 'clear data' on the media storage app in my Android phone. To my huge surprise, it removed all standard tones, ie ringtones, notifications, and alarm tones... and many of the media files were gone, either. If you know a fix for how to recover deleted media storage app data, please tell me in time. Thanks."
What's media storage Android? What will you lose by clearing media storage data
Media files in the Android phone usually contain songs, photos, and videos. By going to settings--> apps-->media storage, in the app info interface, you have multiple options to manage the media storage, such as "force stop", "disable", "clear data" and "clear cache".
These buttons are very useful in some certain circumstances. For example, when media storage app drains your phone's battery, you can disable it; when 'unfortunately app has stopped' error occurs, you can try to force stop it; or when your phone's memory is filling up and run out of space, will you immediately press "clear data" or "clear cache" on it?
It's no problem by clearing data in the media storage app, but you'll soon find out the media app does not show any files, including songs, music, pictures, ringtones, etc. Do not despair when you clear data in media storage app intentionally or accidentally that results in unwanted data loss, here are some ways you can try to fix the problem and bring everything back.
How to Recover Deleted Media Storage Data on Android?
STEP 1. Restart your Android device
If you're trying to get back all the sounds, simply restart your phone and this will bring all ringtones and gallery pictures back. It's a matter of the Android OS restoring metadata during the restart.
STEP 2. Sync cleared data on your Google account
Tap on settings-->applications-->accounts-->Google account, uncheck the boxes for sync and check the boxes again. In this way, the cleared data is synced again and reappears in the media storage.
STEP 3. Find cleared data in lost.dir folder
If reboot your Android device does not help you find lost data files back, you can try to locate lost.dir folder and look for the lost files there.
STEP 4. Download Android data recovery software
Still, none of the methods above finds your lost media files? It's time to apply the best Android data recovery software to recover deleted files from media storage.
For a non-rooted Android
1) Download and install EaseUS free data recovery software on a Windows PC.
2) Connect your phone to the PC using a USB cable.
3) Make sure you mount the phone in the USB disk mode(the default mode on Android nowadays mounts the phone in MTP/PTP mode).
4) Launch EaseUS Data Recovery Wizard. Select the disk drive that represents your Android phone. Click the "Scan" button.
5) Wait patiently until the scan finishes. Select the target files and click "Recover" button.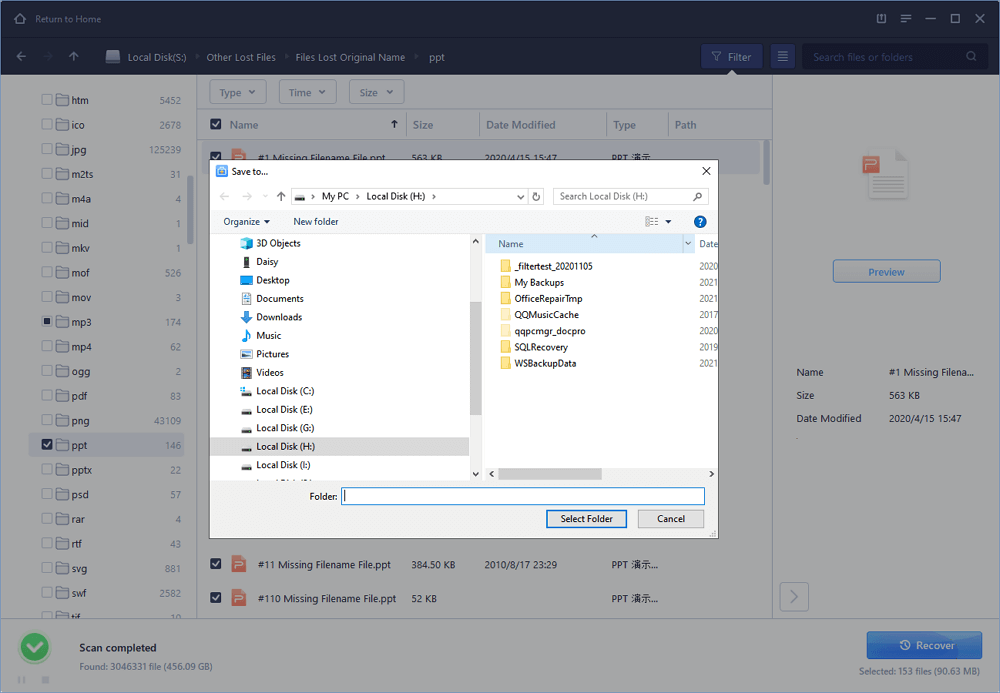 For a rooted Android
1) Download and install EaseUS MobiSaver for Android on a Windows PC.
2) Connect your Android device to the computer with a USB cable.
3) Run EaseUS MobiSaver for Android and click "Start" button.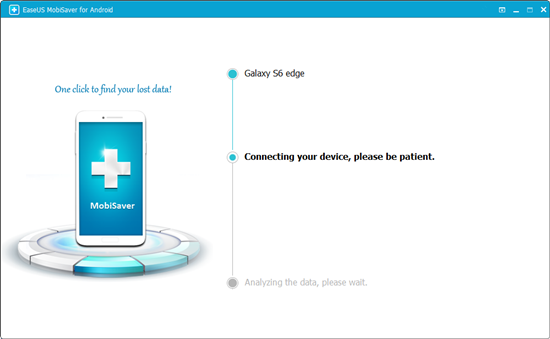 4) Scan Android to find all lost data files.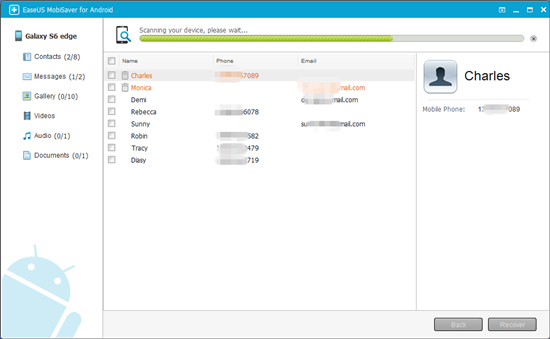 5) Browse the files in the categories of Gallery, videos, audio and more, and click "Recover" button to get them all back.