Recuva Deep Scan Stuck
Are you having problems in using the deep scan of Recuva data recovery software? Many Recuva customers are saying that running Recuva deep scan on a hard disk, USB flash drive or a memory card sometimes gets stuck or froze, it does not complete when goes to 0%, 16%, 25% or even 100%.
User Bigbaby posted on forum.piriform.com - Recuva freezing?
"I am running Recuva deep scan on an external hard drive of ~600GB. After running for an hour or so, it finds tens of thousands of files but still says that the scan is 0% complete and that it won't be finished until 8 days from now...How long does Recuva deep scan take? I am thinking that the program is freezing."
Besides, there's another User 'rjo98' posted on forum.piriform.com, he says Recuva stuck on stage 1.
How to Fix Recuva Deep Scan Stuck or Freezing Issue Effectively
Basically, it's hard to tell what exactly causes the stuck problem while using deep scan option in Recuva to find lost data on hard disk or some removable storage devices. But, we can make some assumptions.
Are there bad sectors on your hard drive partitions?
Has your hard drive partition been corrupted or damaged?
How large is your hard disk which Recuva's deep scan is working on?
Have you used encryption software like BitLocker or TrueCrypt to encrypt your drive?
Most likely, hardware issues prevent deep scan from proceeding. What's more, scanning enormous data on a disk makes deep scan halt midway, which demands days and nights to accomplish. So, you can do nothing but wait.
Or perhaps it's time to change your mind, download a better piece of deep scan data recovery software to make the endless Recuva deep scan end. EaseUS data recovery shall become your first choice to replace Recuva, so as to fix the stuck and freezing error with minimum effort.
How to deep scan lost data with EaseUS Data Recovery Wizard
EaseUS file recovery software enables customers to use its quick scan and deep scan features to free recover up to 2GB data files. It's the best fix for Recuva customers who had a stuck or freezing issue while using Recuva deep scan module to recover as much information as they want.
Step 1. Select a location to start finding data
Launch EaseUS Data Recovery Wizard, please select a location where you lose your data and start to scan, like Desktop, Libraries, hard drive, external storage devices or lost partitions.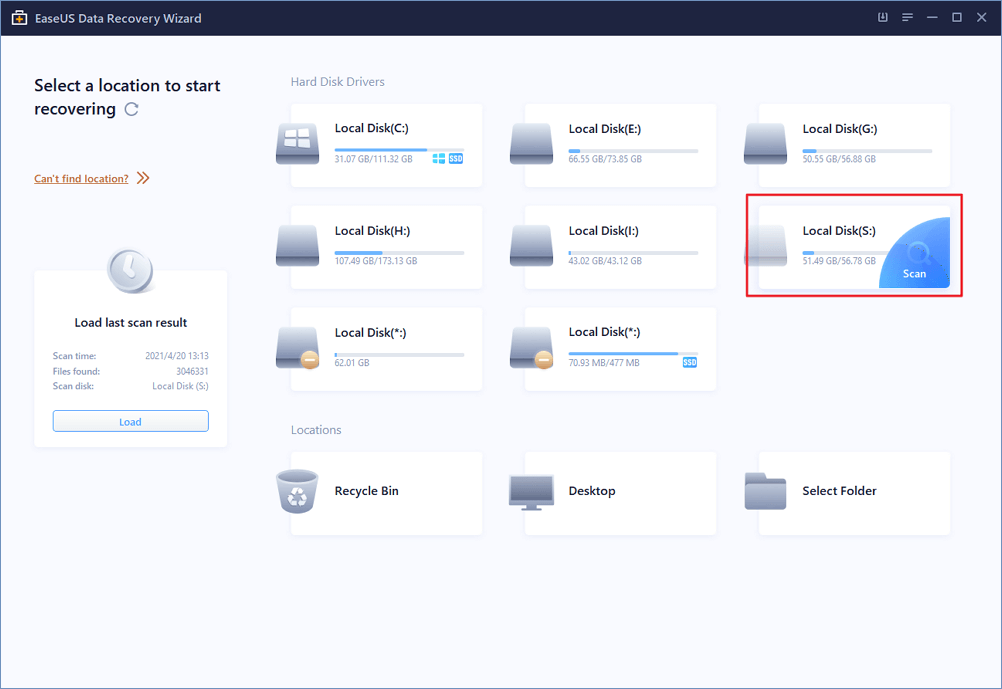 Step 2. Scan your partition
Click the "Scan" button and the software begins to scan your partition to find as much lost data as possible.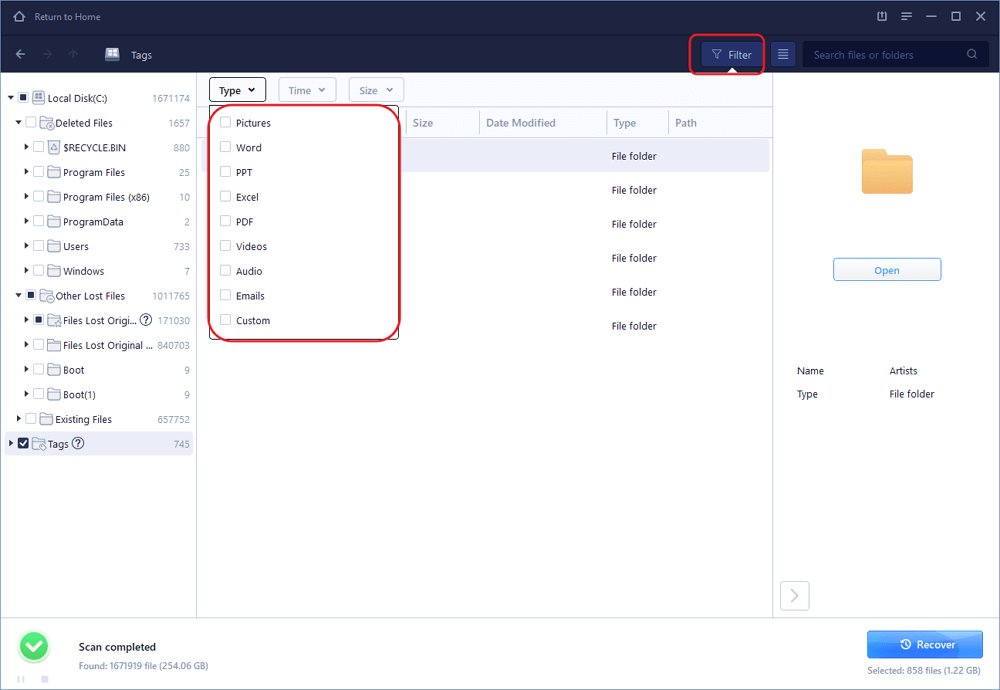 Tips for finding wanted data
Extra Files: find files that lost names or paths
Filter: a quick way to your wanted files
Search: e.g. file name/file extension
Step 3. Preview and recover lost files
EaseUS Data Recovery Wizard allows you to preview specific recoverable files. After the preview or file filtering, you can target the tracked files and press the "Recover" button to get everything you want back.