"Yesterdays, I mistakenly deleted the camera picture folder named DCIM during picture transfer from my digital camera to USB flash drive. I wrongly choose the DCIM folder when I was trying to delete another picture folder on the flash drive to free up some disk space. As a result, all the inner stored pictures were gone. Is there any way to recover the DCIM folder? I am really urgent to get all of my pictures back!"
DCIM folder recovery overview
DCIM is the short form provided for Digital Camera Images or Android device pictures. When you insert a memory card (SD card, xD card, microSD card, CF card) into a camera or Android phone, it searches for the DCIM folder and if it is absent, the device will create one by itself. And all the pictures that are taken from camera and Android device will be saved in DCIM folder. However, there are many reasons which may cause DCIM folder to be deleted and result in huge data loss disaster. That's why so many users are looking for DCIM folder data recovery solution online.
If you happened to come across such a situation, please don't worry! Your Deleted DICM folder is still left on your camera memory card or Android phone memory card and recoverable with powerful memory card recovery software. In this page, we will show you, step by step, how to recover the DCIM folder and images, videos, and other files on Android or memory card.
Recover deleted DCIM folder on Android or memory card with EaseUS file recovery software
For easy and efficient data recovery, you have to find a reliable DCIM folder recovery software. EaseUS file recovery software is recommended as the best choice. The program can help you recover the DCIM folder lost in various situations, for example, accidental deletion, memory card formatting, file system corruption, abrupt removal of memory card, virus infection, etc.
Step 1. Run folder recovery software.
Launch EaseUS folder recovery software on your PC.
Connect the device to your computer if the lost folder is saved on an external storage device.
Click "Specify a location" to choose the exact location where you lost the folder.
Click "Scan" to begin scanning lost folder with files.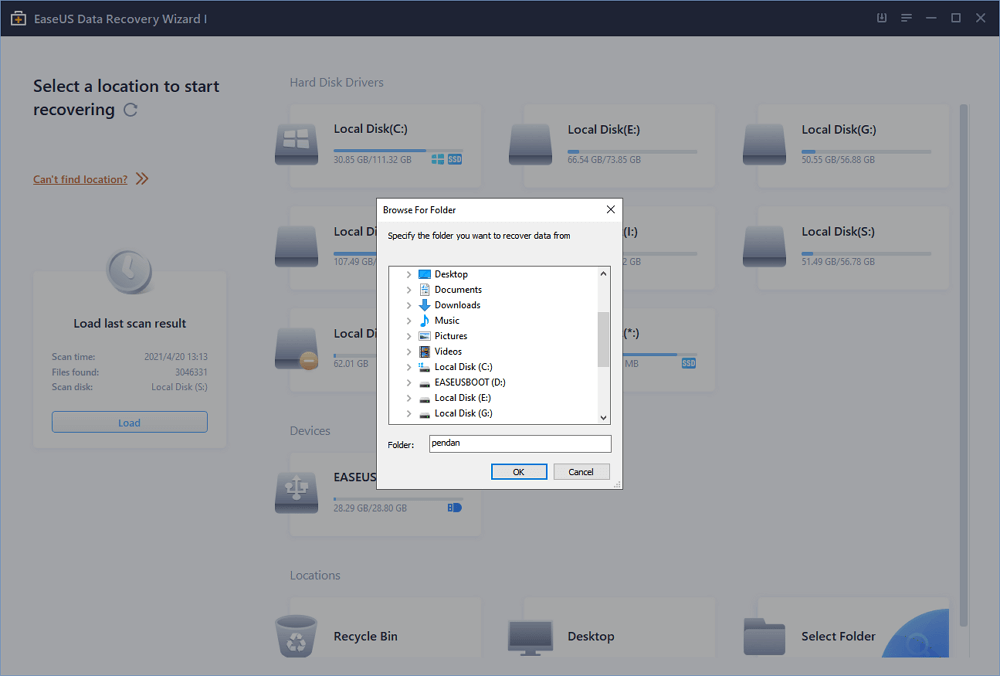 Step 2. Find lost folder.
You can use the "Search" feature to quickly find the lost folder by searching the folder name.
Or you can check and find them from "Deleted Files", "Drive (with your device name)".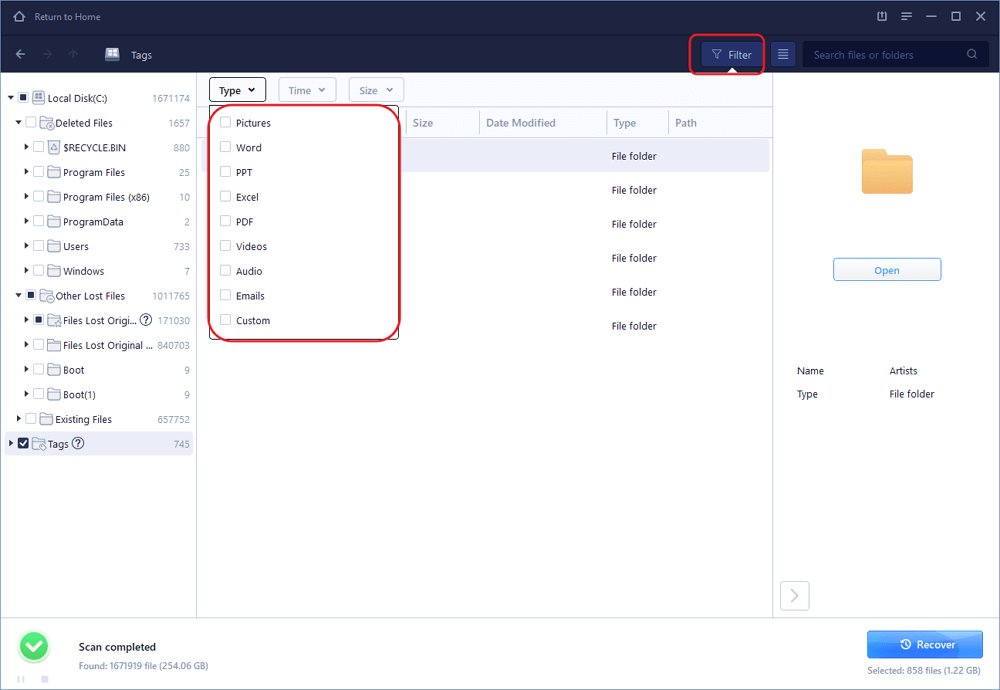 Step 3. Recover the lost folder.
Last, select the folder and choose to save it to a new & secure spot on your PC by clicking "Recover".