Adobe Photoshop CC 2017 has stopped working, help!
"Help! My Adobe Photoshop CC 2017 crashes at start window and I tried to restart it, still get 'Adobe Photoshop CC 2017 has stopped working' error message in PC.
Is it possible to fix this problem and repair Photoshop 2017 to work again without losing any PSD? Do you know any good methods? I need help, thanks."
If your PSD gets stuck or crashes at start Window or directly stopped working while you are editing a PSD file with it, don't worry. Just follow to see how to repair and fix Photoshop 2017 stop working error without losing any PSD files now.
Step 1. Restore lost PSD files in Adobe Photoshop 2017 from PC
If Adobe Photoshop CC 2017 stops working suddenly or crashes, you are at a high risk of losing PSD files in your PC. In order to avoid PSD file lost error due to Adobe Photoshop 2017 suddenly stops working issue, it's highly recommended for you to restore PSD files from your PC firstly.
Powerful PSD file recovery software - EaseUS Data Recovery Wizard will help you effectively get all PSD files restored with simple clicks:
1. Launch EaseUS PSD file recovery software and select location where your PSD files were saved, click Scan;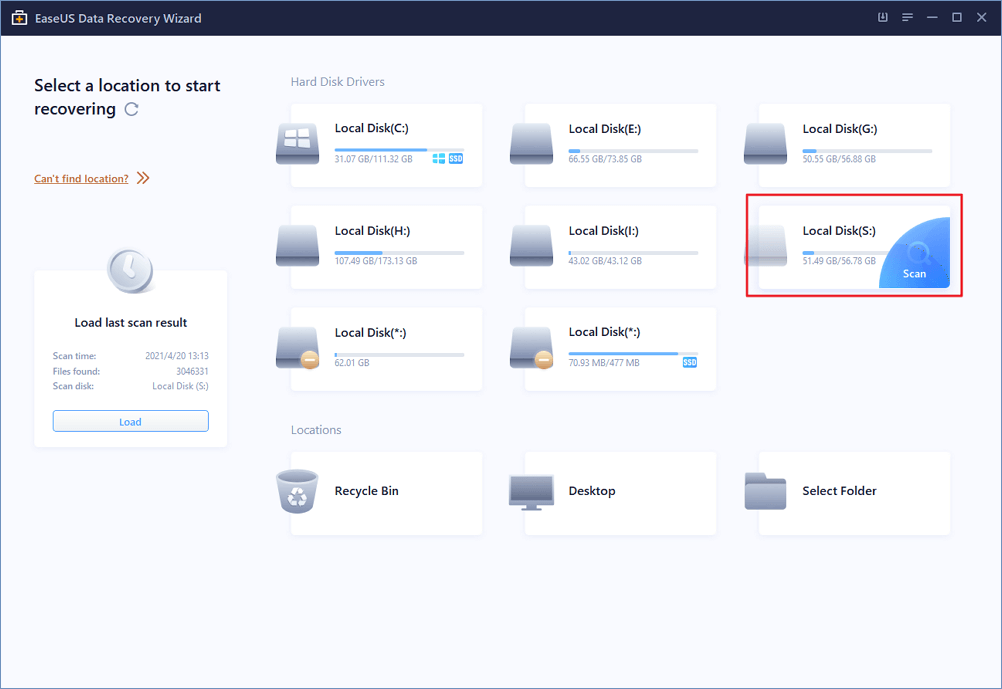 2. Let this software to scan and find lost PSD files and even corrupted images with Quick Scan and Deep Scan mode;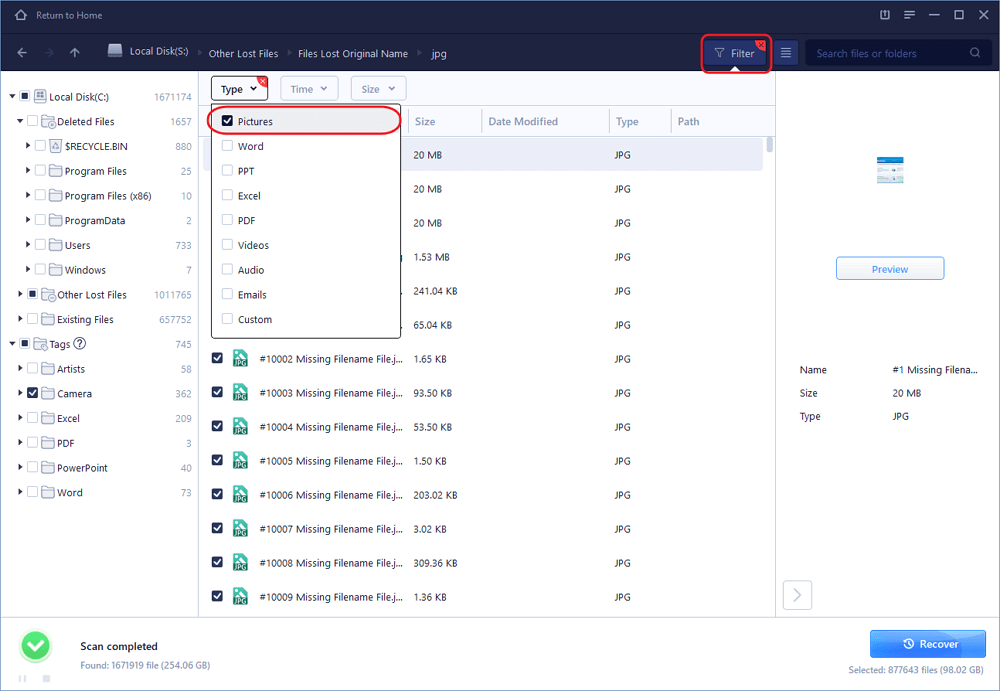 3. Select found PSD files and click Recover to restore all found PSD files to a safe spot in PC.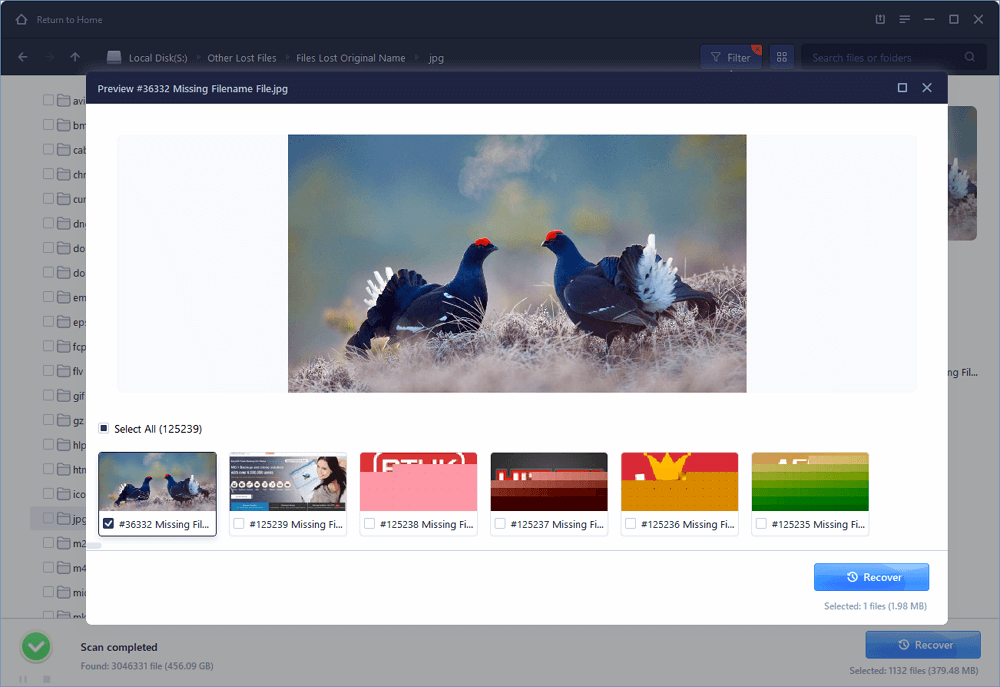 Step 2. Recover unsaved PSD from Adobe Photoshop CC 2017
If you lost unsaved PSD files when Adobe Photoshop CC 2017 suddenly stops working or crashes due to unknown reasons, don't worry. You can directly follow below guidelines to get your unsaved PSD files restored:
1. Go to: System drive (C:)/Users/ your user name here/AppData/Roaming/Adobe Photoshop (CS6 or CC)/AutoRecover;
2. If saved files are hidden, go to View/Option in the File Explorer and tab on View;
3. Turn on Show hidden files and then you can choose and save wanted PSD files into a safe location on your PC.
How to set up Auto Save feature? Here are the details: Launch Adobe Photoshop 2017 > Click Edit and select Preference > Select File Handling > Automatic save recover information every.
Step 3. Fix Adobe Photoshop CC 2017 has stopped working error
Repair Adobe Photoshop 2017 to work again
Here you have two methods to try and repair not working Adobe Photoshop 2017 to function again:
Method 1. Rename and change .dll file to fix Adobe Photoshop 2017 not working error
1. Go to C: drive and follow this path: c://windows/system32;
2. Find LavasoftTcpService64.dll find and rename it to oldLavasoftTcpService64.dll;
3. After this, reboot Adobe Photoshop CC 2017 and it shall work properly work again.
Method 2. Put a Tilda symbol ~ in front of the Spaces folder in Photoshop
1. Go to C: drive > Program Files > Adobe;
2. Find Adobe Photoshop CC 2017 folder > Required > Plug-Ins;
3. Find Spaces folder and put a Tilda symbol ~ in front of this folder;
4. Restart Photoshop to see if problem has been fixed or not;