Unable to Execute File Code 5
While you upgrade EaseUS Data Recovery Wizard to the newer version if you meet error "Unable to execute the file in the temporary directory. Setup aborted. Error 5: Access is denied", please understand the problem is not caused by EaseUS Data Recovery Wizard software issues. It is caused by system issues or protection software issues. You may also encounter this issue when you install some other new software. Here you will find the solutions how to fix this issue.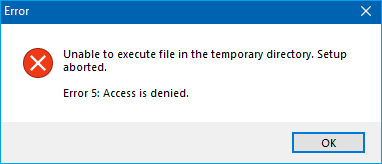 How to Fix Unable to Execute File in the Temporary Directory Issue
Try the solutions below and find the one that works for you.
Solution 1. Run the File as Administrator
Most of the people who have been struggling with the software installation due to this bug claim that they have managed to bypass it simply running the file as administrator.
1. Right-click on the installer file.
2. Choose "Run as Administrator". Then the software may be installed successfully.
Solution 2. Check the Security Right
The problem may be caused due to security right issues if the first solution fails. Try the following steps:
1. Navigate to C:\Users\[Username]\AppData\Local.
2. Right-click on the Temp folder and select "Properties".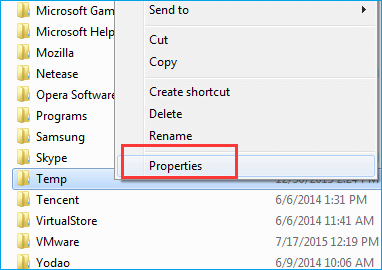 3. Select "Security" and click "Advanced".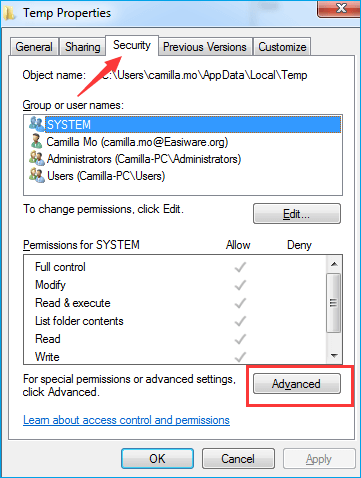 4. On the "Permissions", you should see three options:
"SYSTEM" with Full control which applies to 'This folder, subfolders and files'
"Administrators" with Full control which applies to 'This folder, subfolders and files'
"Your Username" with Full control which applies to 'This folder, subfolders and files'
All these permissions inherited from the C:\Users\[Username]\ folder. If you don't have the 'Include inheritable permissions from this object's parent' option ticked, click on Change Permissions….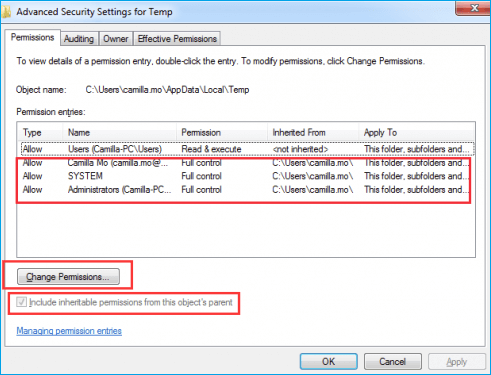 5. Mark 'Include inheritable permissions from this object's parent' with a tick, click "Apply" and then "OK". Click "Continue" if there are any problems, then remove the permissions that aren't inherited.
After all the steps above, you can try to upgrade your software or reinstall your software again.
Solution 3. Create a New Temp Folder
Navigate to the C: drive and create a new folder named Temp.
After that, right-click on This PC (or My Computer) and select "Properties".
Find "Advanced System Settings" link on the left pane and click on it.
Click the "Advanced" tab and select "Environment Variables".
Double click on the "TMP".
Change the value %USERPROFILE%\AppData\Local\Temp to C:\Temp.
Close the window and try to install the software that you've preferred.
Solution 4. Disable the Firewall
It may be HIPS (Host-based Intrusion Prevention System HIPS) causing this false positive. Try fully disabling your anti-virus, anti-spyware and firewall applications.
Extra Tips
If you want to recover inaccessible files, EaseUS can help! EaseUS data recovery software can restore the inaccessible files with simple 3 clicks. It's ideal yet free file recovery software especially when you're not given the proper access to an unreadable or inaccessible data file on Windows.
1. Download and install EaseUS Data Recovery Wizard on your computer.
2. Use the data recovery tool to search for and recover your lost data.
Choose a storage location or a specific folder where your data was lost and then click the Scan button.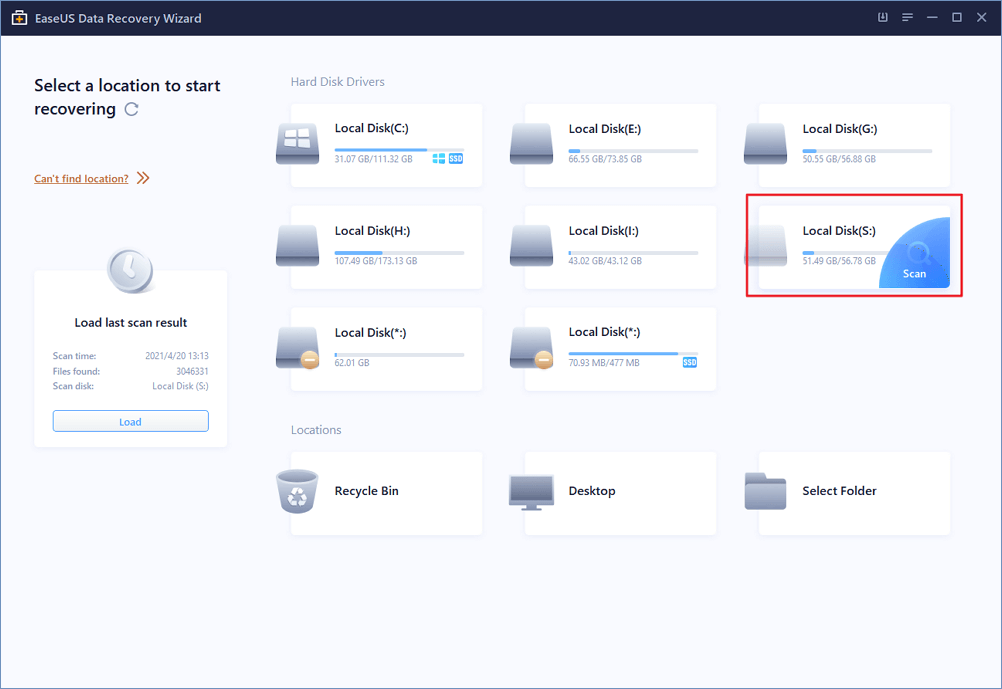 When the scan is complete, locate the recoverable files or folders from the list of scan results.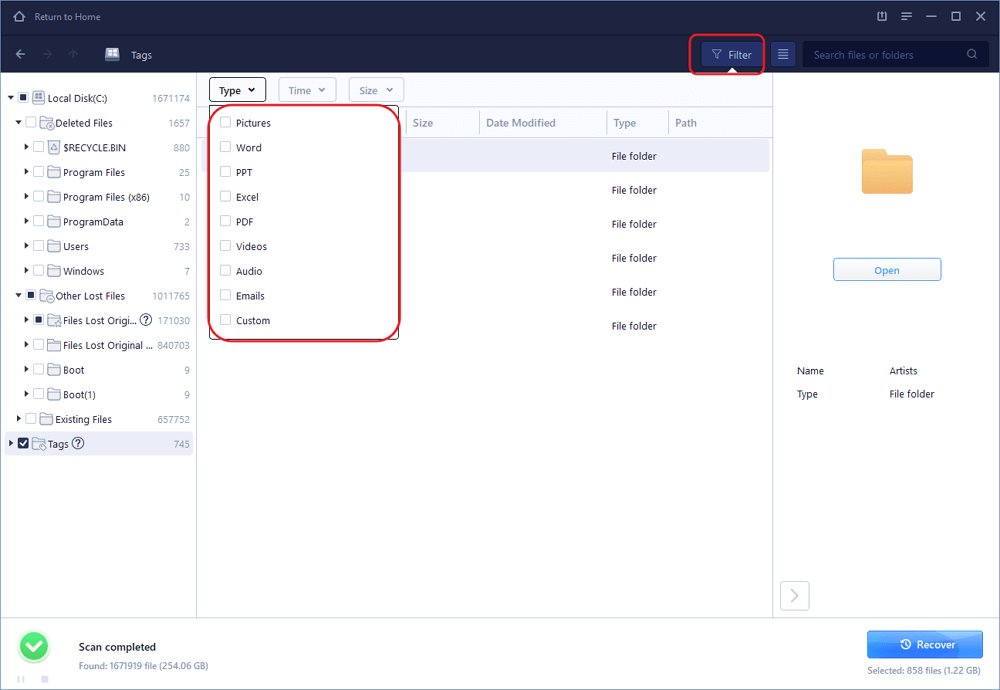 Select files and then click the Recover button. When choosing a location to save the recovered data, you should not use the original drive.