"Downloaded application files are stored in a folder called AppData, and it is said that the AppData folder resides in C:/Users. However, when open Users folder, only can I find sub folders including Documents, Music, Pictures, Videos, Downloads...except AppData. What's the matter?"
"I've deleted the AppData folder earlier before upgrading to Windows 10, for it takes quite a lot disk space in C drive. But I just mistakenly uninstalled one favorite application in Windows 10, and it is hard to get it again. I wish I hadn't deleted it! How can I recover deleted AppData folder?"
"Lost C drive Users folder along with AppData folder after reinstalling Windows 10, can I restore the missing AppData folder as a whole so that I won't take much time to re-download those frequently used applications?"
Where's AppData Folder in Windows 10?
AppData folder resides in Users folder in C drive but was set as unseen. If the folder is missing but you never removed it before, then it's easy to unhide it and find your application files without making a fuss.
How to Unhide AppData in Windows 10
1. Browse to your main drive where Windows installed, e.g. C:
2. Go to the folder C:\Users
3. Dig deeper into the folder with your username e.g. Jean, Tracy, or whatever you called your PC. If you don't know your username, you should see it when you log on or out of your PC.
4. Next, you simply use the View tab at the very top and tick the option. It will present all folders containing specific applications.

How to Restore Deleted AppData Folder in Windows 10?
What if the AppData folder is not hidden but was deleted? This happens when people are trying to free up C drive space. Fortunately, it's possible to bring it back again by employing reliable Windows data recovery software - EaseUS Data Recovery Wizard. Being similar with the method to recover lost/hidden Users folder in C drive, let's learn in details for deleted AppData folder recovery.
* steps for AppData folder recovery in Windows 10 with EaseUS Data Recovery Wizard
Step1. Launch EaseUS Data Recovery Wizard. Select the disk storage location where you lost data and click "Scan".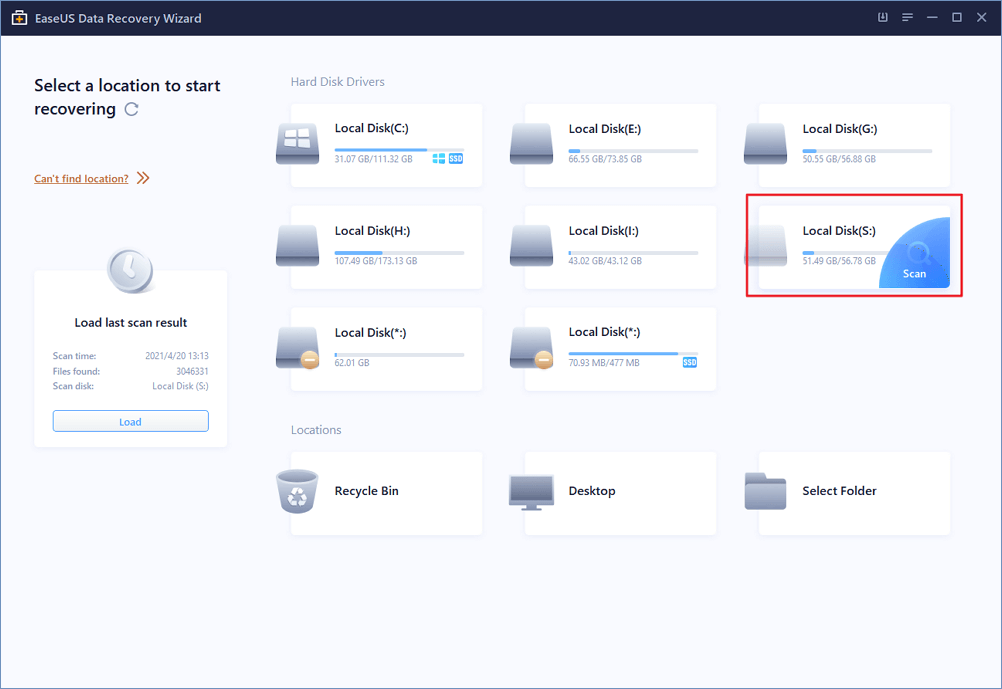 Step2. EaseUS Data Recovery Wizard will start a quick scan first. After the quick scan completes, a deep scan will automatically launch in order to find more files.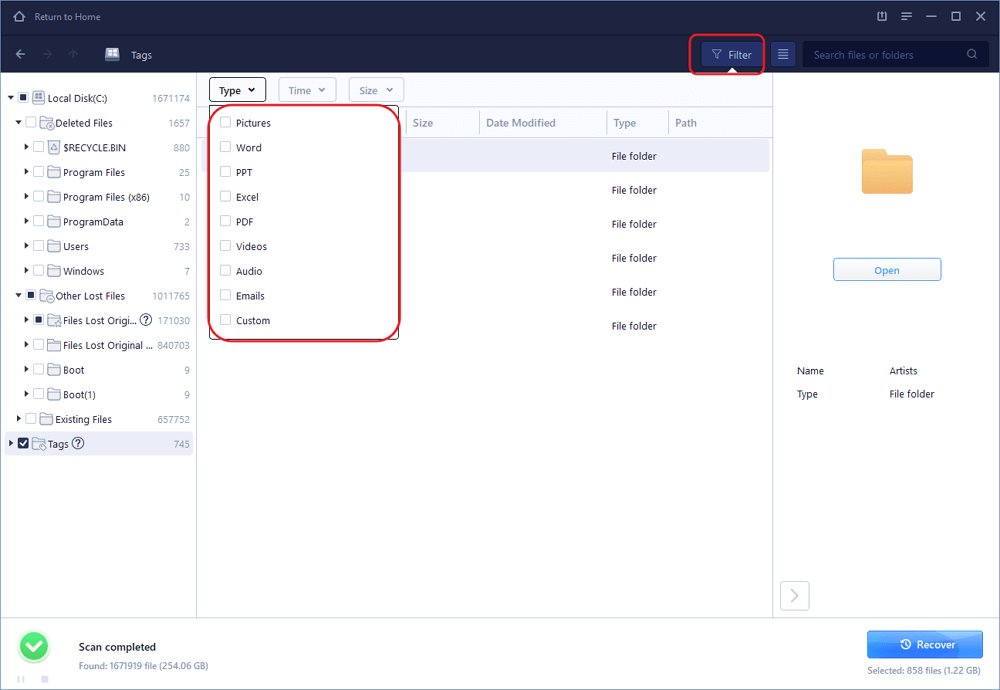 Step3. Choose the file(s) you want to recover by file types from the scanning results. Click "Recover" button to recover the selected files. You'd better choose a different location instead of the original hard drive to avoid data overwriting.