Can I Recover Program Files from Windows. old Folder
"I decided to reinstall Windows 10 after a sudden crash of My PC. And all of my files are in the windows. old folder and they are still taking up space without me being able to access them. For example, my games on steam are showing up in the folder but I cannot launch them from steam. I was just wondering if there is a way to restore files from Windows.old folder so that everything is the way it was before I reinstalled windows."
The windows.old folder which contains all the files from your previous installation is created when you upgrade, reset, refresh, or reinstall Windows without formatting. Usually, we don't recommend you to remove the folder from the computer because it is quite helpful if you want to get some files back later. Next, we will show you how to manually or automatically retrieve files from Windows.old folder.
Note: You can try to restore Windows.old folder with special recovery software if you deleted it by mistake.
Easy Steps to Restore Files from Windows.old Folder
Manually Windows.old Restore
1. Open up the Computer panel and go to the system partition.
2. Double-tap or double-click the Windows.old folder.
3. Double-tap or double-click the Users folder.
4. Double-tap or double-click your username.
5. Open the folders that contain the files you want to retrieve.
6. Copy and paste the files that you want from each folder to a folder in Windows 10.
7. Repeat steps 3-5 for each user account on your PC.
Automatically Windows.old Restore
Even you can manually retrieve files from the Windows. old folder by navigating to C:\Windows.old\Users\username folder and cut-pasting the Documents, Pictures, etc folders into your desired location, it is a little bit complicated. Here is an easier way: run the recover personal files troubleshooter to automatically retrieve your files from the Windows. old folder and copy them back to their original location.
The Most Effective Way: Recover Deleted or Lost Data without Windows.old Folder
Sometimes, you might get some important files lost due to accidental deletion, disk formatting, virus attack, software crash, partition loss, raw error, etc without Windows. old folder. When it happens, how will you get back your lost data? Actually, it is not so difficult as you have expected as long as you find a powerful data recovery software.
Here you can try EaseUS file recovery software. It is a popular recovery software that can deal with all data loss situations to effectively retrieve lost files from hard drive, USB flash drive, SD card, memory card, digital camera and many other storage devices. The data recovery process just takes 3 simple steps.
Step 1. Select a location to start finding data
Launch EaseUS Data Recovery Wizard, please select a location where you lose your data and start to scan, like Desktop, Libraries, hard drive, external storage devices or lost partitions.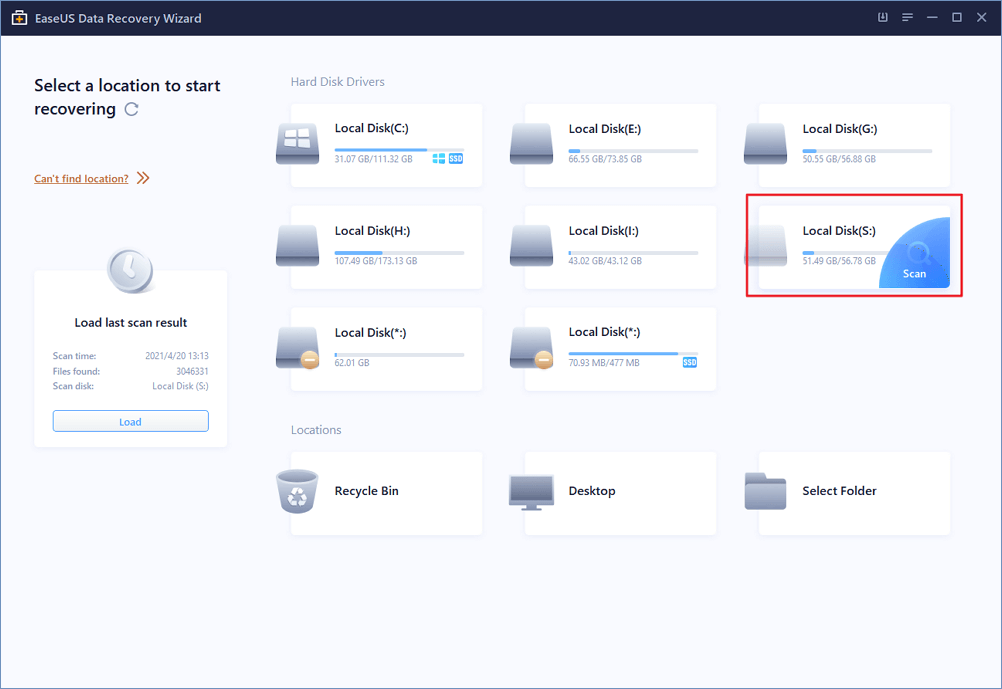 Step 2. Scan your partition
Click the "Scan" button and the software begins to scan your partition to find as much lost data as possible.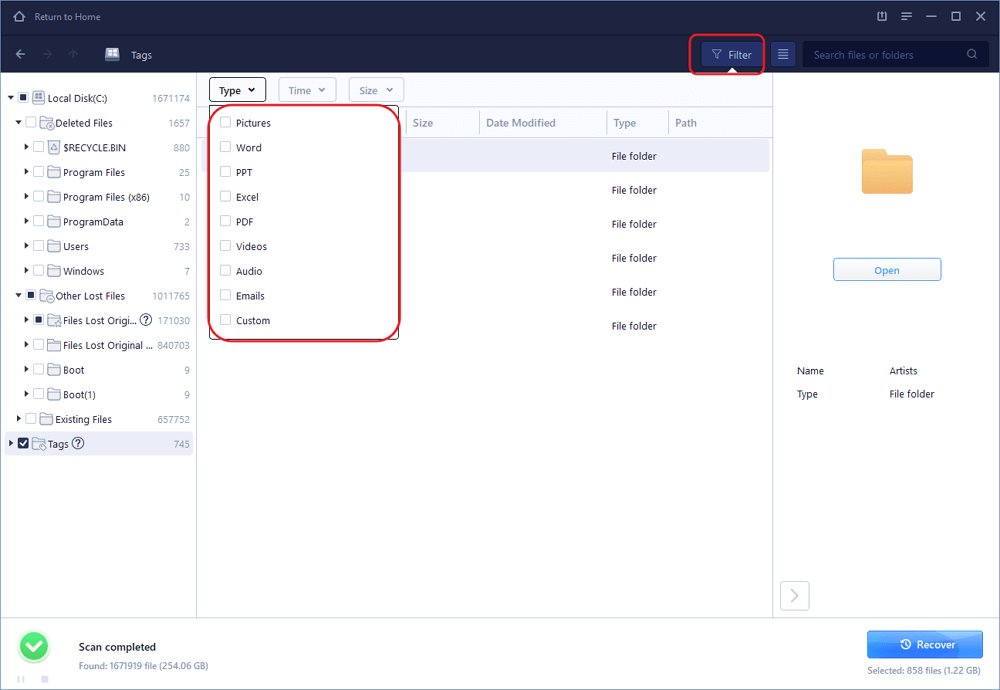 Tips for finding wanted data
Extra Files: find files that lost names or paths
Filter: a quick way to your wanted files
Search: e.g. file name/file extension
Step 3. Preview and recover lost files
EaseUS Data Recovery Wizard allows you to preview specific recoverable files. After the preview or file filtering, you can target the tracked files and press the "Recover" button to get everything you want back.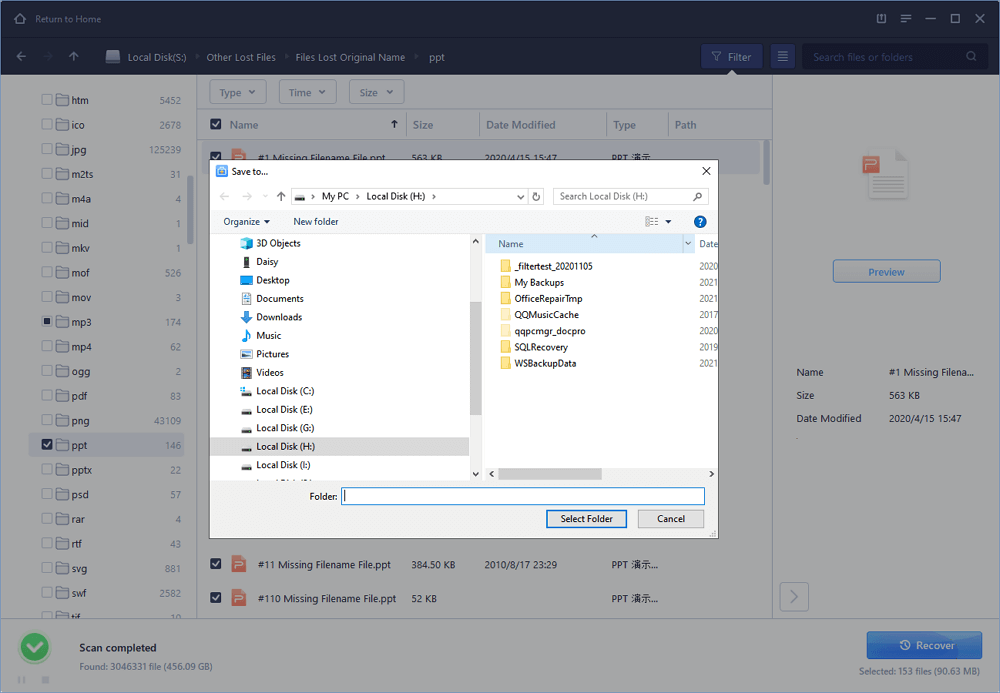 If you have any problems, you can watch this video for more help!